Teach A CEO
21 Business Tips & Lessons from the Entrepreneur's Bookshelf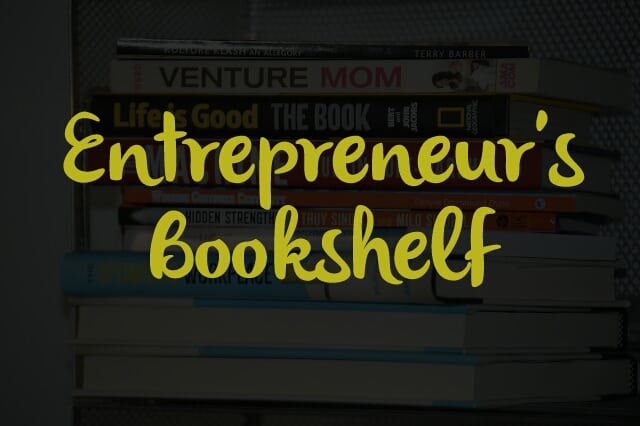 You've heard you are what you eat, well we believe that you are what you read. Teach a CEO presents lessons from our bookshelf on how you can improve and grow your venture. We have taken nuggets from our library and provide them for entrepreneurs and business owners.
Books from the Bookshelf
Summaries from Amazon.com
Be Your Brand: From Unknown to Unforgettable in 60 Days – Confused, overwhelmed, or seriously lacking focus when it comes to your personal brand? I was that person too. I could have gone in 20 different directions. Should I be this? Should I create this? Should I launch this? What if it doesn't work? The questions were endless. The biggest reason was, simply, I didn't have a personal brand! Fast forward 60 days and I now sit here with a well established brand, in profit, clearly defined by physical results. I was the same me as I am right now. I was still Regan. I had the same values, the same beliefs, the same mission and the same voice. I just wasn't positioning myself right, or, at all. I wasn't stepping 100% into my greatness, simply because I didn't know HOW. And among the confusion and the questions and the lack of clarity, there's one thing I now know for sure. You, too, ABSOLUTELY have a personal brand – that just hasn't been established yet. You are an incredible, unique, amazing individual, unlike any other person walking the planet right now. You have a message, a voice, a soul. Yet here's the challenge right now. You're not branded. Or, you're not branded well. If you're someone who is a little afraid (or hugely afraid!) to step 100% into your greatness, this book will give you the strategy, the step by step system, in how to go from being unknown to unforgettable, in just 60 days. Whether your goal is: to be thousands of dollars in profit to expand your social media presence to connect with key people of influence for your story to be picked up by global media outlets to speak on international stages…or to have a much bigger impact than ever before and play a much, MUCH bigger game… I'm here to tell you that you can do this. Are YOU ready to Be Your Brand? Then sit back, relax, and enjoy unlocking the full system to developing, launching and accelerating your true message.
101 Job Interview Questions You'll Never Fear Again – Learn the secrets to excelling at job interviews, directly from top interviewers and recruiters. You can't prepare an answer for every interview question. So, of the thousands of questions a potential employer might ask, which ones will they ask? And what should you say? After extensive research among hundreds of interviewers and thousands of interviewees, finally here's the book that will give you the answer. 101 JOB INTERVIEW QUESTIONS YOU'LL NEVER FEAR AGAIN is based on direct input from top interviewers. It offers powerful preparation techniques, the lowdown on how to answer the most common questions and – above all – how to adopt a winning mindset at interviews, one that will help you stand out from the pack and land the job. From classic questions like "Tell me about yourself" and "What are your greatest weaknesses?" to puzzlers like "Sell me this pen" and "How many traffic lights are there in New York?," James Reed reveals what interviewers are really asking and gives you the best possible answers.
The Hustle Economy: Transforming Your Creativity Into a Career – To survive in today's gig economy, you must be a mover, a shaker, a doer, and a maker. In The Hustle Economy, we give you 25 essays from founders, writers, producers, game makers, artists, and creative types from every path who share one common trait—they are all self-made hustlers who have managed to turn their creativity into careers.
Impossible to Ignore – A groundbreaking approach to creating memorable messages that are easy to process, hard to forget, and impossible to ignore―using the latest in brain science. Audiences forget up to 90% of what you communicate. How can your employees and customers decide to act on your message if they only remember a tenth of it? How do you know which tenth they'll remember? How will you stay on their minds long enough to spark the action you need?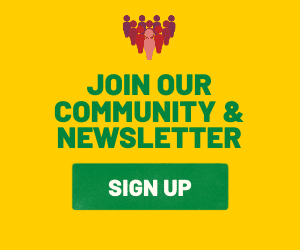 Moppin' Floors to CEO: From Hopelessness and Failure to Happiness and Success – As a young man in Moppin' Floors to CEO: From Hopelessness and Failure to Happiness and Success, Dennis C. Miller faces overwhelming obstacles: an emotionally abusive father, physically abusive Catholic school teachers, bottom-of-the-class grades all the way through high school, and mental health issues that land him in Fair Oaks Psychiatric Hospital. Yet through his own perseverance and the help of caring individuals, Dennis begins a slow but sure ascent up the ladder of success. He starts with mopping floors at a Ramada Inn, gains admittance to an Ivy League university, and eventually becomes the CEO of a New Jersey hospital-which he transforms from a failing enterprise to a flourishing institution noted for its exemplary patient care. Tragedy befalls the hospital, and soon Dennis is being interviewed by Katie Couric, Wolf Blitzer, and Morley Safer. From there, he moves on to a new chapter in life, forming, in 2005, his own leadership consulting firm for nonprofit organizations, which he runs to this day. "My passion had always been to help people," he writes. "I had an opportunity to help many organizations with developing their strategic plans, board development, fundraising, program development, and marketing strategies. I had a new purpose in life. I was finding my new challenge very fulfilling and deeply rewarding. I had found a new 'calling in life. In Moppin' Floors to CEO: From Hopelessness and Failure to Happiness and Success, Dennis mixes together the right ingredients for an engaging autobiography: a gut-honest recount of his highly eventful life, lots of engaging stories, and some valuable life lessons. We get to know Dennis while he entertains and enlightens us. Through his words and actions, Dennis shows us how anyone, even a troubled kid from New Jersey, can make it to the top and live a fulfilling life.
Women and False Choice: The Truth about Sexism: How to Fight Sexism in the Workplace – This book invites us to abandon our gender identity and look deeper into who we truly are. Cultural ideals that see women and men as fundamentally different manifest into a physical reality of sex-differentiated behaviour, be it in cognitive abilities, psychological traits, or even dispositions. We know from epigenetic studies that there is no separation between mind and environment: our perceptions of environmental signals, filtered through cultural beliefs, translate into a corresponding behaviour in order to maintain harmony between mind, body and environment. Social cultures the world over still see women as suited for care and service, and men as suited for work outside the home.