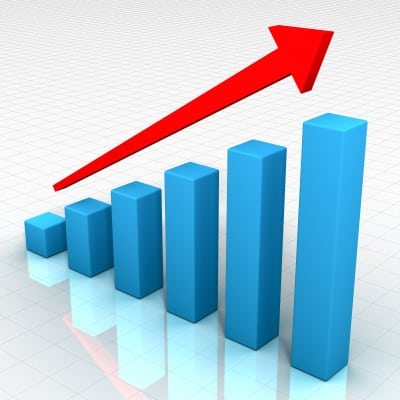 A few days into the new year and the forecast of new trends have already been racing out. To get a jump on what business owners and entrepreneurs want in the new year, and expect to happen, a few popular trends have been associated with 2013. Whether it deals with marketing, finances, consumers, or any number of branches of business, taking heed of the new trends of this dawning year may help any entrepreneur make a faster exit from the gates. Below are some of the newest expected business trends for 2013.
Startups in general
If you are considering making a go of your own startup company, now might just been the time. As trends go, the number of people leaving their traditional jobs will reach high levels in 2013. With more powerful, steady businesses seeming to fall into slumps, and employee satisfaction dipping low, the thought of becoming your own boss at a company you love and have built from the ground up becomes more and more appealing. In fact, some large businesses are taking advantage of the freelance and startup trend. Companies can hire small freelance teams to complete a project at a fraction of the cost. This lends itself strongly to the trend of startups and may motivate people to break ties and begin their own companies if they find the trend reassuring that larger companies are also looking at startups and entrepreneurs in a new light.
Mobile matters more than ever
The great era of mobile business and marketing is here. While it may have been prevalent in 2012, it will be even more so in 2013. With more and more people getting access to smart phone and the younger generation relying almost solely on their phones, the ability to reach this demographic is based on being mobile. Companies will need to make their websites readable on smartphones and functional on tablets, emails blasts will have to become shorter and leaner, and even clean up their social media pages to be ready and in fighting form to compete with the rest. While word of mouth and basic marketing will still be a contender, it will be hard to survive on that alone in the next year.
Reputation is key
With more and more access to the online world on the go, customers also have access to online reviews on your brand while they are browsing your shelves. They can look at reviews from other shoppers about your customer service or brand appeal. They can see what sort of business you operate and, possibly, if you treat your employees well. All this mobile sleuthing means that your brand image is extremely important in the coming year. The trends of going green, volunteering, and having a benevolent public image is important when there are many businesses to choose from and every little bit helps when you're competing to win over consumers.
Image courtesy of Master isolated images / FreeDigitalPhotos.net