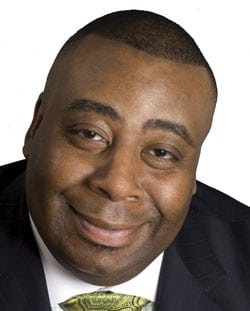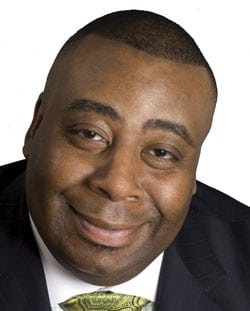 William S. Parrish the founder of NobleStrategy, LLC, a Metropolitan New York and New Jersey based company focused on delivering professional construction management services consisting of owner's reprensentative coverage, project inspection, estimating, safety analysis, scheduling and project/program/technology management to public and private entities in the K-12 education, civic and corporate sectors. Parrish's business generated $2 Million in sales and he hired 25 full-time employees in just 18 months. Based on his book Making Bold Moves: Creating Multimillion-Dollar Success in 500 Days or Less!, he provided a few tips on being bold for entrepreneurs and business owners:
Read More: William S. Parrish's spotlight article via Hearpreneur
6 Bold Tips:
Work on the Side. That may include fully developing your side hustle until you can move it to the place where it becomes your full-time venture.
Learn to Speak & Present Ideas. You can also join a local orators club to perfect your professional communications, speaking, and pitching skills so when the right time comes you can eloquently present your concept or idea and the financing required to get started.
Train at Your Local Chamber of Commerce. Join a local business alliance or chamber of commerce to network with like-minded individuals and business persons who can assist. You can also take advantage of the tremendous wealth of resources and training that most chambers of commerce offer their members including tax planning, business planning, marketing, and human resources type seminars.
Invest in Yourself. While seeking money to start or run your business you might also invest in yourself by tapping your retirement savings for the critical initial product supply, technology, or equipment it will take to get your business started.
Use Social Media. You can also deputize family, friends, and colleagues through social media to test your concept to see how many people are interested and to ultimately assist your marketing efforts.
Get a Mentor. You must talk to seasoned professionals in your field who are doing what you ultimately want to be doing. Their knowledge will guide you and their expertise will be valuable in preventing you from making some of the same mistakes perhaps they made when they started.
Bonus Advice: African-American Entrepreneurs
"It is extremely critical that we learn the value of becoming entrepreneurs in order to close the wealth gap in America. Also if we are to build a legacy for those coming after us we need more black businesses who control what they do, what they make, and who they support. Although corporate jobs provide regularity and career satisfaction for a lot of people, they are very much limited in terms of what you can attain in position and salary, while entrepreneurship sets you up for a chance at unlimited potential earnings through operating your own ventures. Also if African-Americans continue to choose entrepreneurship over corporate or government positions, we can collectively leverage our power to grow and support our own institutions in the communities we live in and serve."