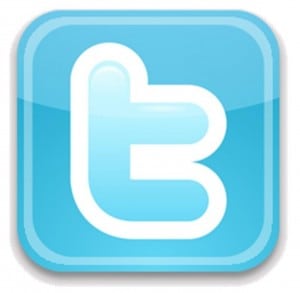 Some entrepreneurs have hailed Twitter as the entrepreneurial "sliced bread."  Entrepreneurs are using Twitter in so many different ways (e.g. networking, communication with customers, marketing). But we want to know how do you use Twitter?
Q: Entrepreneurs! How Do You Use Twitter?
1. To Link Twitter With Facebook
My Facebook fan page is linked to my Twitter and any time I post on my fan page, it auto Tweets. I find it helps spread the word about my products and builds my client base as well.
Thanks to  Palenik!
@MicheleP222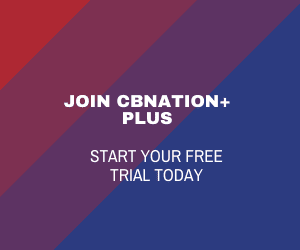 2. To Tweet and Retweet Different Topics
Don't be boring! Tweet and RT different topics, include humor, pics, associates tweets, competitors tweets (how else will they find out about you)! Articles, websites with stories, link to Facebook if you must but don't forget LINKEDIN! Many do….
Thanks to Alan McBride!
@AlanMcBride
3. To Provide Advice
I use Twitter to provide dating and relationship advice, to engage with my followers, and to post relevant articles about social media and relationships that I find of value to my followers. Twitter is a key part of my marketing plan. I post articles that I'm quoted in and most importantly congratulate others on their success.
Thanks to Julie Spira!
@JulieSpira
4. To Promote My Book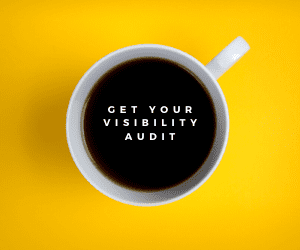 I started using Twitter three years ago to promote my novel "Mrs. Lieutenant". And then, when I realized the power of Twitter, I began using it to share information on subject of interest, including my company's WordPress website business (now morphed into a social media marketing company) and information to support our troops, including helping to spearhead a fundraising project for our troops. I manually put my blog post links on Twitter (rather than previously using an autofeed) and interact with people about my posts.
Thanks to Phyllis Zimbler Miller!
@ZimblerMiller
5. To Tweet…A Lot
A year ago, no one had heard of us and we have spent $0 on advertising or brand awareness campaigns, focusing on our blog and social media platforms. We've surpassed our initial revenue target numbers by over 600 percent. How did we do it? The answer is buried within more than 13,300 tweets: I tweet…a lot (40 times a day sometimes). I say hello, I thank people. I tweet about events and introduce people. I ask questions and actually read other people's tweets. I use Twitter to meet real live people. Being able to build both personal and professional business relationships helps our business immensely. By using social media, we are able to get word out about our business through our friends, family, and satisfied customers.
Thanks to Mari Luangrath!
@foiledcupcakes
6. To Find Our Target Market
I have embraced Twitter as a serious networking tool, not only for our company, but also for our clients. What the social networking site has allowed us to do includes finding thousands of users in our target market, listen and communicate with that market, grow our relationships with consumers, as well as direct traffic to sites, among others. Using professional software available on the web, we've found very useful applications…we're able to send important messages out to everyone without the negatives of e-mail marketing (spam boxes, deleting without reading, etc.)… It's important to tweet things that will keep your users interested in, and try not to advertise yourself too often.
Thanks to Trent Miller!
@Mark_MSCO
7. To Converse
Let me count the ways the twitter highway rises to fulfill me: illumination, trends, witty repartee, thought shaping, knowledge, assistance, recognition of both what I do and who I am, bellows of laughter, sighs of connection, tears and yes we talk food proudly and loudly, all under the TwttterDome. It's like attending the world's largest conversation ball. We are given the gift of connecting through words. We prove our worth through 140 characters, and I have touched and been touched by thousands of voices who have become friends. Socrates would be in twidazzle heaven dancing under the glittering Twitterball.
Thanks to Jennifer Duchene!
@jenniferduchene
8. To Generate Business Leads & Monitoring
I use Twitter to successfully generate business leads, myself. I'm an author and professional speaker who also researches/writes about how other small and large businesses are doing the same. The technique is simple, practical. Monitoring search.twitter.com for "tweet phrases" that indicate latent or immediate-stage demand. Then acting on those insights — pursuing leads and using traditional lead management processes to close sales.
Thanks to Jeff Molander!
@jeffreymolander
9. To Get Past the Gate Keeper
Twitter is the backbone of my social media presence. I use it to pass along–and learn of–interesting news in the field of green marketing and green innovation, comment on the world, take the pulse of others, and broaden my influence 1,000 ways. One that might be especially interesting: I used Twitter to short-circuit the e-mail-to-gatekeeper problem and get a few major partners for the launch of my most recent book, Guerrilla Marketing Goes Green: Winning Strategies to Improve Your Profits and Your Planet (which has made appearances on Amazon's environmental best seller list 14 out of the 16 months since its publication).
Thanks to ShelHorowitz!
@ShelHorowitz
10.  To Generate Business
We use Twitter to generate business in a few ways at our touring dance convention: 1) Our Twitter is linked to all our social networks, so whenever a post is put up, everyone sees it at the same time. 2) In addition, we also have Twitter connected to our Ratepoint (email marketing software), so any newsletters or announcements hit our Twitter & social networks simultaneously. 3) For promoting our annual Broadway-style theater show in Los Angeles every August.
Thanks to Gene Burdette!
@MonstersDance
11.  To Build Awareness
By being on twitter I've been able to make connections that result in referrals to potential customers by other tweeters. There's nothing better than a personal referral! I've also been able to share articles and the book I am updating as well as answer questions for people ranging from domain name issues to web design. I've been able to show my expertise in the area of search optimization & using analytics. Twitter has really helped me build awareness and create conversations – the foundation to any business.
Thanks to Teajai Stradley!
@MyIdeaGirl
12.  As Part of Our Marketing Mix
As a social media firm, Twitter is just one of the elements that makes up a strong online presence. It is like a car, if your company is not using Twitter, Facebook, YouTube, etc. It is like driving around with a missing wheel. As CEO of the firm, I advocate contributing valuable content collectively as a group to each social media site. For instance, on Twitter, each of our project managers tweet updates about our company, news and intriguing content throughout the day. By contributing to each social media platform as a group, we are dispensing value through different perspectives.
Thanks to Joe Soto!
@onesocialmedia
13.  To Create Different Brands
I linked my social networks together from each form of social media & networks from my Linked In profile with direct connections, my web sites and twitter handles. I have over 25 Twitter names that I effectively market under different brands from health to business to others depending on the market to make the post relative to my followers.
Thanks to Mike Ryan!
@HealthcareGuru @GrowthStage @StartupGurus
14.  To Network and Connect
I love Twitter! And not just to tweet senseless, random thoughts floating through my mind. Twitter has allowed me to connect with people all over the world that I never would have been able to connect with otherwise. I have a weekly segment every Tuesday on my blog called "Sista Girl Tuesday." Through this segment, I highlight other women in business or women business owners and their brands. The go-to place for the features is *drum roll*: Twitter! I meet a lot of people through #FF (Follow Fridays and I also see and use Twitter as free PR. On my page are inspirational quotes and encouraging advice. I believe I am able to attract entrepreneurs and like-minded women and/or business professionals because I see twitter as a great way to network and make influential connections.
Thanks to Tawana Necole!
@corporatechic
15.  As a Forum, Not Just A Billboard
Twitter offers the great tidbits and snippets of life that come round. Some good, some excellent, some crap. I've been using Twitter for my business for about 1.5 years now and have definite quantified evidence that it works. I have posted coupons codes for my followers that have been used. I have created friendships and relationships with bloggers and writers who have included me in their stories. I have been able to read and learn from some of the best in the business in so many fields. I have made friends who then became customers when I saw their name come in on an order. I have it attached to my Facebook fan page, so anytime I post there, it posts to Twitter too. When my numbers go up following a post, I know someone is reading. It's really important to use it as a forum, and not just a billboard. If people like you, they will want to read your posts. I love having Twitter in my marketing arsenal!
Thanks to Roberta Perry!
@scrubzbody