Technology continues to offer numerous advantages for CEOs and entrepreneurs. First and foremost, it enables them to streamline their operations and increase productivity. It also makes it easier to connect with customers and clients through various online channels, including social media and e-commerce platforms. With the rise of artificial intelligence and machine learning, entrepreneurs can gain valuable insights and make data-driven decisions in real-time, helping them stay ahead of the competition.
We asked entrepreneurs, business owners and CEOs about their technology plan and here are the insights they gave.
#1- Enhancing cybersecurity solution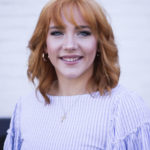 Our technology plan will require us to take a look at, and possibly enhance our cybersecurity solution. Our world is becoming more dangerous all the time and the online world is a place where you must be careful. Companies should be investing in the highest quality cybersecurity solutions and even employ people to make sure they are being used to the best of their ability. We are currently enhancing our cybersecurity
measures as part of our technology plan in 2023.
Thanks to Jennifer Gragg, Colony Roofers!
---
#2- Choosing the best web-based solutions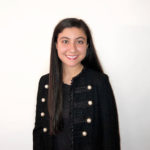 We have planned to start by choosing the best web-based computing solutions utilizing state-of-the-art technology, wherein we follow with incorporating multiple hosting services that will also contribute to the business's overall revenue. The hosting services shall also get translated to eCommerce over time if required for our small business in the future. Similarly, we shall incorporate web-based applications to streamline and automate business processes.
Thanks to Zarina Bahadur, 123 Baby Box!
---
#3- Experimenting with new technology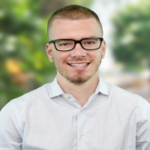 Our technology plan is a cornerstone of our business strategy, helping us to remain agile and responsive to fluctuating market conditions. We prioritize innovation and experimentation, constantly evaluating new technologies and ideas to enhance our processes and services. We place a strong emphasis on collaboration, working in close partnership with our technology partners to stay ahead of the competition. By leveraging our cutting-edge technology solutions, we are able to remain one step ahead of the competition and deliver the highest quality products and services.
Thanks to Thomas Niemczewski, Dream Chasers XYZ!
---
#4- Strengthening the backup system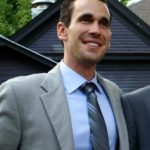 Our technology plan is to strengthen our backup system integration. With the rise in cybercrime and increased possibilities of natural disasters because of climate change, backing up data and all business-critical information is highly important. The goal is to engage cloud backup solutions and set up relevant Backup and Disaster Recovery systems. In case of a disaster, the virtualization solutions of the backup device can function as the organizational server. We aim to implement critical security measures like credential separation to avoid access to the backup system in case of a cyberattack.
Thanks to Brian DavidCrane, Caller Smart Inc.!
---
#5- Implementing an interactive management solution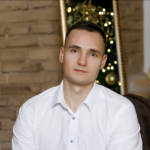 Our technology plan is to set up an interactive customer interaction management solution for our business this year. Concerning the increasing volume and range of customer interactions such as telephone support, website contact forms, and social media interactions,  we are looking at tools like Podium or Genesys that can help us manage all customer interactions from a central interface. We are also analyzing how we could integrate our marketing campaigns, especially sms/text marketing, lead management, and payments, through these customer interaction solutions.
Thanks to Roman Milyushkevich, Scrape-it!
---
#6- Investing in effective CRM software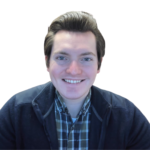 We have decided to invest in good customer relationship management software. Choosing good software is a very vital part of technological progress. A good CRM will give us the power to handle customer relationships efficiently. It will streamline the sales process for us. Managed processes will increase sales profits. This investment will pay us back by helping our team convert leads. It will be very beneficial for improving customer retention metrics.
Thanks to Donnie Rand, American Association of Owner Operators!
---
#7- Using AI to make informed decisions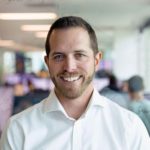 AI has evolved to become an invaluable tool in decision-making processes. Analyzing large volumes of data can be a daunting task for humans. But AI excels in this area. By leveraging AI and ML, we can gain access to vast amounts of data. It can be used to identify trends and provide actionable insights. These technologies empower personnel to make informed decisions. Compared to humans, AI is faster and more accurate. This reduces the time, money, and resources required for manual decision-making.
Thanks to Troy Shaffer, Blu Corporate Housing!
---
#8- Innovating, experimenting, and investing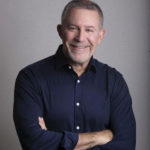 Technology is not just a cost, but an investment in our future. Our technology plan has a strong focus on innovation and experimentation, allowing us to stay ahead of the curve and continuously improve our products and services. We understand the importance of ongoing training and development for our team, so we make sure they are equipped with the necessary skills and knowledge to thrive in today's rapidly changing digital landscape. By investing in our team and technology, we can ensure a bright future for our business.
Thanks to Cary Goldstein, Goldstein Dental Center!
---
#9- Comprehensive approach to data security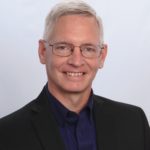 My technology plan is a critical component of my business strategy. I recognize the importance of staying current with the latest technology trends and tools, as well as investing in the infrastructure and systems necessary to support my business operations. My technology plan includes a comprehensive approach to data security, with regular backups and disaster recovery measures in place. I prioritize mobility and flexibility, with the ability to work remotely and access key business data from anywhere.
Thanks to Jeff Hunt, Kid Travel!
---
#10- Maximizing efficiency and security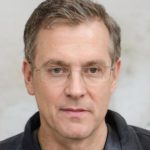 My technology plan is to ensure that I can make the most of the digital tools available to me. I take the time to regularly update my devices and software, back up data, and double-check security settings on any device connected to the Internet. That way, I'm able to use my devices effectively and productively without fear of data loss or other issues coming up. In addition, I try to stay informed of emerging technology developments so that I can be prepared for new hardware and software too.
Thanks to Robin Brown, ViVipins!
---
#11- Learning the future technology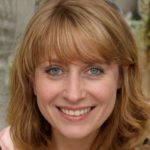 My technology plan is focused on me taking the time to upskill and advance my knowledge in current and upcoming technologies. I have enrolled in online classes to help build my confidence using different software tools, including databases, web programming languages, and cloud technologies. Additionally, I am setting aside a couple of hours each week to research how these latest technologies are being used across multiple industries. To ensure I am keeping up with industry developments, I am actively attending conferences and events.
Thanks to Kreisel Jaquish, Hellovein!
---
#12- Maximizing data analytics potential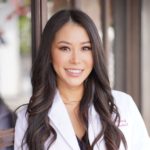 As a business owner, I understand the critical role that technology plays in driving innovation and growth. Our technology plan focuses on data analytics, which allows us to gain a deeper understanding of customer behavior and preferences. Additionally, we invest in digital marketing, social media, and e-commerce solutions to reach new audiences and expand our customer base. By leveraging these solutions, we can remain competitive and ensure our success in the long term.
Thanks to Joyce Kahng, Joyce The Dentist!
---
#13- Investing in the latest software and hardware solutions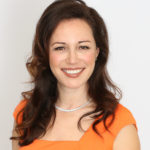 As an entrepreneur, I understand the importance of having a comprehensive technology plan for the success of any business in today's digital age. That's why our plan focuses on investing in the latest software and hardware solutions, as well as regularly updating them to stay ahead of the competition. We also prioritize cybersecurity and data protection, ensuring that our customers' information is kept secure and safe at all times. With our plan, you can be sure that your business will stay up-to-date and protected from any threats.
Thanks to Raquel Baldelomar, Quaintise!
---
#14- Integrating AI chatbots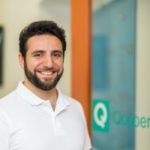 We always like to start by analyzing our current technological strengths, weaknesses, opportunities, and threats in order to set the most efficient plan. Our plan aims to automate and integrate various factors to help in serving more customers and increase their satisfaction. Since these are our two strategic goals we will try to utilize some technological advancement to fulfill these purposes. Hence, our strategies will focus on integrating AI Chatbots, Conversational marketing, Omnichannel presence, and support, and lastly extensive personalization.
Thanks to Omer Usanmaz, Qooper!
---
#15- Investing in data safety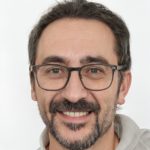 I always like to know what tools and platforms I need to keep my business running smoothly. I want to make sure I am using the latest and greatest tools available so that my customers can always get the best experience possible. One of the most important things I keep in mind when it comes to technology is security. It is essential that my site is secure and that all data is kept safe. I also use technology to improve customer service. By using chatbots or video tutorials, I can help my customers anytime.
Thanks to Will Copp, Knox Concrete Contractors!
---
#16- Using the latest in digital tools and software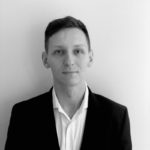 My technology plan focuses on leveraging the latest advancements in digital tools and software to enhance our operations, improve customer experience and drive growth. This includes implementing cloud-based solutions, leveraging automation and machine learning, and utilizing data analytics to gain deeper insights into our customers and market trends. By staying ahead of the curve with our technology plan, we are able to stay competitive, adapt to changing market conditions, and deliver exceptional value to our stakeholders.
Thanks to Domantas Raulusevicius, start business.lt!
---
#17- Focusing on user experience and data analytics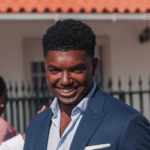 Our technology plan is focused on three key areas: user experience, data analytics, and cybersecurity. To improve user experience, we have invested in a responsive website design that is optimized for mobile and desktop devices. This ensures our readers can easily access our content. In terms of data analytics, we use advanced tools to track user behavior and engagement, which helps us tailor our content and marketing strategies. Lastly, cybersecurity is a top priority for us, and we have implemented strict security protocols to protect our readers' data and maintain their trust.
Thanks to Hugo Moreira, Finance Stu!
---
#18- To install cloud technology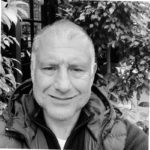 Our future technology plan is to embrace cloud technology. Cloud technology is becoming increasingly popular for businesses of all sizes, and my technology plan includes a focus on embracing the cloud. This includes migrating critical applications and data to the cloud, which can improve efficiency, scalability, and cost-effectiveness. We also plan to implement cloud-based collaboration tools to improve communication and teamwork among employees, regardless of their location.
Thanks to David Cohen, flower station.co.uk!
---
#19- Investing in AI and automation technologies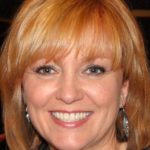 Invest in artificial intelligence and automation Artificial intelligence (AI) and automation technologies are revolutionizing the way businesses operate, and my technology plan includes investing in these technologies. We plan to implement AI and automation in various areas, such as customer service, marketing, and logistics. By leveraging AI and automation, we can improve efficiency, reduce costs, and provide better customer experiences.
Thanks Charette Vauchan, Clairvoyance!
---
#20- Creating a memorable customer experience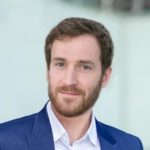 As the CEO of an online business, I understand that implementing innovative technological solutions is vital. The competition is fierce, and if you want to keep customers coming back for more, you need to offer more. From seamless and intuitive mobile experience to a frictionless checkout process, we want every aspect of our business to wow our customers. Our technology plan is not just about selling items, it's about creating an unforgettable experience that makes our customers feel special.
Thanks to Joseph Hill, Classy Women Co.!
---
#21- Creating a seamless experience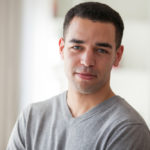 Since we are in the e-commerce business, technology, and digital marketing play an essential role in our strategy. Our tech plan focuses on creating a unified customer experience across all platforms, from our website to customer service portals. We also strive to optimize our website's user interface and online payment systems for a smooth shopping experience. Lastly, we are constantly looking for the latest trends in technology that can help us gain a competitive edge over other brands.
Thanks to James Smith, In youths!
---
#22- Prioritizing cybersecurity measures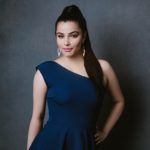 In today's digital landscape, cybersecurity is critical for any business that wants to protect its assets and customer data. My technology plan prioritizes cybersecurity measures to protect against data breaches, ransomware, and other cyber threats. This includes implementing firewalls, regular software updates, and employee training to ensure that everyone in the company is aware of the latest security threats and best practices.
Thanks to Sameera Sullivan
---
#23- Safeguarding software and hardware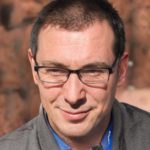 My technology plan is to leverage AI and reach the maximum number of prospective customers. But that would not be enough because data privacy concerns remain. Therefore, employing a Zero Trust policy for cybersecurity is the first step toward securing customer credentials. The plan includes safeguarding all software programs and hardware devices connected to the hybrid environment and ensuring that authorized and authenticated users alone can access data. Thus, it ensures the Confidentiality, Integrity, and Availability of information assets.
Thanks to Jack Reynolds, The Guaranteed Loans!
---
#24- Maximizing potential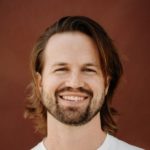 Our technology plan is focused on driving efficiency, scalability, and innovation, enabling us to effectively grow and evolve as a business. We invest in cloud-based solutions, mobile applications, and e-commerce platforms to reach new customers and expand our offerings. We also prioritize data analytics and machine learning, empowering us to gain meaningful insights into customer behavior and preferences. This data-driven approach allows us to make better, more informed decisions and ensure our solutions are tailored to meet the needs of our customers.
Thanks to KyleMarquardt, Lori Wall Beds!
---
#25- Using cloud-native software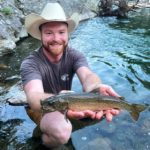 Cloud-native software is what I see as the future of my company's technology. The use of cloud-native technologies is no longer optional. Businesses of all sizes can benefit from cloud-native technology's speed, scalability, and elasticity. Containers, microservices, immutable infrastructure, application programming interfaces, and serverless computing have made their way into the mainstream, allowing developers to create and deploy state-of-the-art solutions in public, private, or hybrid cloud settings.
Thanks to Dillon Morrison, Outlighter!
---
#26- Revolutionizing customer experience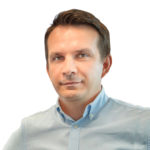 Our technology plan focuses on leveraging the power of the Elrond Network and offering a fully regulated launchpad for top blockchain projects. Our Launchpad allows for seamless interaction with projects via Maiar, Ledger, and Elrond Web Wallet, ensuring a user-friendly experience. Additionally, our accelerator program provides legal support, advertising, tokenomics setup, and other assistance for projects moving through the BHero ecosystem.  The future of the cryptocurrency ecosystem is exciting, and as a team, we're committed to securely and legally increasing it for all.
Thanks to Marius Grigoras, Bhero!
---
#27- Creating a digital infrastructure for growth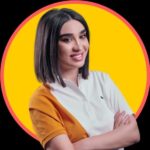 My technology plan is focused on creating an innovative and efficient digital infrastructure that can support the growth of our business. My plan includes investing in cloud computing solutions to increase flexibility and scalability, building secure networks to protect our data, leveraging artificial intelligence to gain insights faster than ever before, and increasing automation capabilities for improved efficiency. Additionally, I am committed to fostering a culture of innovation that encourages employees to think outside the box when it comes to technological advancement.
Thanks to Maria Harutyunyan, Loopex Digital!
---
#28- Maximizing user satisfaction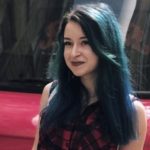 My technology plan is all about empowering my readers to achieve their goals through the latest productivity tools and time management strategies. I make sure my website design is visually appealing, fast, and easy to navigate. I plan to also leverage social media platforms to extend my reach and engage with our audience to get feedback and identify pain points I can help with. By consistently analyzing industry trends, and my website's usage statistics, I can continually tailor my content strategy to better serve my readers' needs and help them reach their goals!
Thanks to Juliet Dreamhunter, Juliety!
---
#29- Optimizing fleet management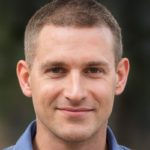 Our technology plan revolves around customer experience and operational efficiency. We utilize a custom-built online booking platform, allowing for quick reservations and modifications while incorporating advanced encryption for data security. Internally, we employ fleet management software, Fleetio, to optimize vehicle allocation, maintenance, and availability, ensuring top-notch service. Additionally, we leverage Google Analytics & Data Studio to understand customer preferences, adapting our offerings accordingly.
Thanks to James McNally, SDVH!
---
What Technology do you plan? Tell us in the comments below. Don't forget to join our #IamCEO Community.