Answer
30 Entrepreneurs Explain What Work Means to Them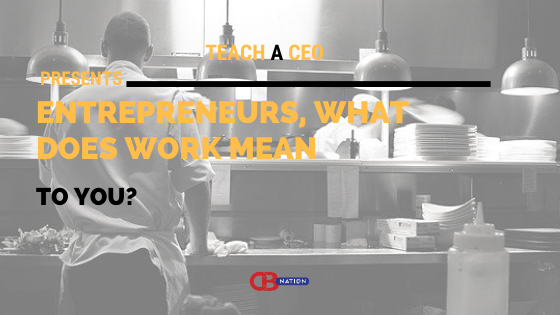 In business, in any other context, the results you achieve are a reflection of the work invested. We work to get things done, achieve our goals, and fulfill our purpose. Sometimes work becomes inevitable and you have to be physically or mentally present to get tasks accomplished. Inventions and technology have made things a bit easier where you can manage and implement most of your tasks without being physically present.
Here's what entrepreneurs had to say about what work means to them.
#1- A way to challenge myself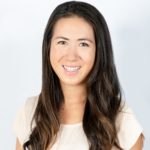 As an entrepreneur and co-founder of Bar None Games, a high-growth start-up located in New York, I understand the importance of hard work and dedication in order to achieve success. To me, work is a way to challenge myself and push the boundaries of what I can accomplish. It's a way to make a difference in the world and be part of something bigger. It's a way to build relationships and make an impact on my community.
Thanks to Lilian Chen, Bar None Games!
---
#2- Redefining work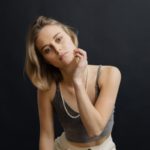 In my entrepreneurial experience and in the way I approach my business, work is not something separate from other areas of my life, not something I have to "balance" with life itself. My work is my purpose. My work — my business and the activity I engage in to expand it — is what I came into this life to do. My intention is for all entrepreneurs to feel this way: to start and grow a business that they truly love, that doesn't feel like the standard definition of "work," and that they actually want to wake up to every single day.
Thanks to Ali Turner, Satva.io!
---
#3- Opportunity to pursue a passion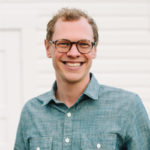 To tell you the truth, I view my job as an opportunity to give one particular aspect of my life my complete attention. It gives me an opportunity to pursue one of my deepest passions, which is playing a pivotal role in the expansion of my company. The company I founded is like a flower, and as the company's creator, it is my responsibility to help it reach its full potential and blossom into a thing of beauty. And in order for this to happen, I have to work.
Thanks to Gerrid Smith, E-commerce!
---
#4- Opportunity to take on new tasks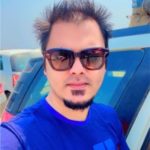 The most satisfying aspect of my job is coming up with novel approaches to old challenges. I keep a running list of urgent matters and deal with them as they arise. I don't see going to work every day as a dreaded obligation, but rather as an opportunity to take on new tasks and see how well I do. While commercial food service may appear like a routine job at first glance, there are always new challenges to overcome. It may be as easy as someone wanting lunch, which we would be responsible for providing it.
Thanks to Faizan Khan, UBUY Australia!
---
#5- Impactful work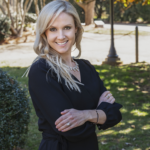 Work means I have the ability to have a greater impact on the world around me. Each day I get to choose how my company operates and create an environment that reflects my personal values. Whether I'm designing a more client-focused work culture or providing opportunities for my associates to advance within my firm, I have the opportunity to positively impact the lives of others on a frequent basis.
Thanks to Kate Rech, Rech Law!
---
#6- A journey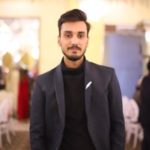 Work entails pursuing your objectives despite setbacks. Whenever I fail, no matter how big or tiny, I always consider how it helps me develop and keep working. Nobody has ever created a company from scratch that was flawless; you need those setbacks. As CEOs, we must view our work as a journey, and our goal is to find solutions to issues. My job personally includes assisting families in making lifelong memories together. How could work mean anything bad when you view it that way?
Thanks to Abdul Saboor Khan, Our PCB!
---
#7- Controlling all aspects of the business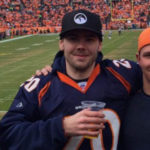 For me as a business owner, work generally refers to the efforts and activities required to successfully manage and operate the business. A business owner's perspective of work differs from that of an employee because they are responsible for controlling all parts of the business, including strategy formulation, financial management, sales, and marketing, operations, and human resources.
Thanks to Andy Flynn, SpryLyfe!
---
#8- Passionate impact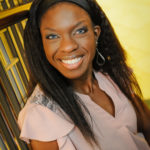 For me, work is about more than making money. It's about helping others, impacting, and pursuing your passions. I experienced this firsthand when I went from working as a CPA to studying to become a health coach. I changed careers to follow my passion and help others in their journey toward better health. It's a privilege to witness a transformation in the women I work with and support them as they discover their true abilities.
Thanks to Oluchi Taylor, Simply Holistic Wellness Coaching!
---
#9- Serves as a passion and mission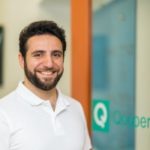 To me, work is everything. It serves as both my passion and my mission, not just a way to make a living. I take pride in the effect that my work has on other people and I enjoy the challenges that come with starting a business from scratch. Work reflects who I am and what I believe in, and it provides me with a sense of satisfaction and achievement that is difficult to obtain in other contexts. Whether I'm working on a project with a team or on my own, the act of building something from nothing inspires me to keep going.
Thanks to Omer Usanmaz, Qooper!
---
#10- Pursuing a vision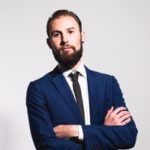 To an entrepreneur like me, work is not just a job or a means to make money, but a passion and a lifestyle. For me, work is about creating something meaningful, taking risks, and making a difference in the world. It is about pursuing a vision and bringing it to life through creativity, innovation, and perseverance. Work often involves long hours, hard work, and sacrifices, but the reward is the satisfaction of seeing my vision become a reality.
Thanks to Percy Grunwald, Compare Banks!
---
#11- Providing for my family and making an impact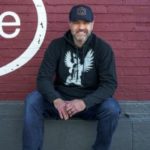 Work for me means that I get to put food on the table for my family and that I am making an impact. As a podcaster, it's my job to get my guests to speak life into the audience through their stories. I love being able to impact people through my podcast. If you love what you do, you'll never work a day in your life. – Confucious. Though that isn't entirely true, I do believe if you love what you do, you will make an impact and it won't feel like work.
Thanks to Erik Allen, Erik Allen Media!
---
#12- Expression of a purpose in life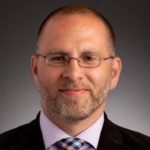 As an entrepreneur and business owner, work is an expression of my meaning and purpose. It's not just a means of making money or achieving success, but it's also a source of pride and fulfillment. Building a successful business requires a lot of hard work, dedication, and sacrifice, but it's also incredibly rewarding. Work is where I get to put my skills and knowledge to the test, where I get to innovate and create, and where I get to make a positive impact on the world.
Thanks to Jonathan Westover, Human Capital Innovations, LLC!
---
#13- Beyond just a paid job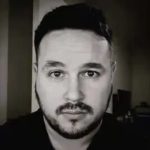 To me, work is any activity done with the intent of achieving some objective, whether that goal demands mental or physical exertion. Work, in this sense, includes not just your paid job but also chores like washing the dishes, tending the garden, cleaning the home, and, in certain cases, maintaining a strong connection with a spouse or partner aaaaaazunder challenging circumstances. Doing something to live a better life is work.
Thanks to Billy Parker, Gift Delivery!
---
#14- Fun and meaningful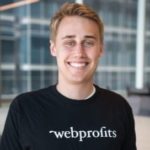 For me, work is any activity that results in some kind of tangible or intangible product or output. This has both physical and mental repercussions as a result. The ultimate results of a job are the result of multiple series being combined. You shouldn't feel like you have to drag yourself through the work; instead, it should be fun and meaningful. The difference between labor and obligation is in whether or not you find the activity enjoyable.
Thanks to Mark Lindquist, Community Phone!
---
#15- Making a positive impact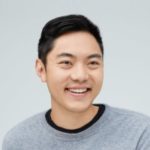 As a CEO, my work means the world to me. I believe that work isn't just about earning a paycheck or advancing one's career, it's also about finding purpose and fulfillment in life. For me, work is a way to make a positive impact in the world. It is about creating something meaningful that can improve people's lives or solve a problem. I feel a sense of pride and accomplishment when I see the results of our hard work and dedication.
Thanks to Jeremy Cai, Courtly!
---
#16- Anything that drives company objectives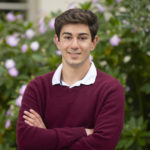 You know I define work as anything that drives our company closer to achieving its objectives. Reading books and attending events are part of that process, although they might not seem like work on the surface. I'm always trying to make progress so I'm constantly working. During the day I might be programming or reaching out to customers. But testing new ideas, meeting new people, and learning are equally-important aspects of my work.
Thanks to Preston Yadegar, Shareholder Vote Exchange!
---
#17- Opportunity to explore new challenges
Work is an integral part of life. It provides a purpose, financial stability, and mental stimulation, among other benefits. To me, work is a necessary pillar for achieving personal and professional success. It is an opportunity to explore new challenges and hone my skills, as well as a way to contribute to society and make a positive impact. Work gives me a sense of purpose and satisfaction that is hard to find anywhere else.
Thanks to Ranee Zhang, Airgram!
---
#18- Necessary to live life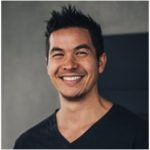 Work is something that takes up a lot of time and effort. It's what you do to make money and get ahead in life. It's the thing you have to do even though you might not want to. It can be an unpleasant experience, but it's something that is necessary in order for us to live our lives the way we want to. Whether it means we have enough savings or enough money for retirement, work is what helps us achieve these things in life.
Thanks to Jeff Tse, Crazecosplay!
---
#19- Doing something I am passionate about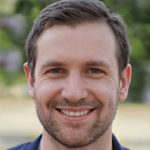 For me, work isn't just about finding a job to provide for myself and my family. It is about doing something I am passionate about, something that can have a positive impact on the world. When I enter the office, the first thought that comes to mind is 'how can I make a difference today?' Work strives to empower me not only mentally but in a range of skills such as problem-solving, communication, and collaboration. It keeps me inspired and challenged, pushing me outside of my comfort zone.
Thanks to Robert Leonard, Aimvein!
---
#20- Creating value through meaningful work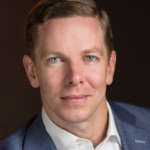 Work is a meaningful way of fulfilling my purpose and mission in life. It's a way to use my skills and knowledge to help people, impact the world, and create lasting change. When you have purposeful work, success follows. Whether it be financial, personal, or professional satisfaction—meaningful work will always reward you in some form. I don't just clock in and out of the office; I focus on creating value for my clients, colleagues, and myself.
Thanks to Andrew Pickett, Andrew Pickett Law, LLC!
---
#21- Having a sense of fulfillment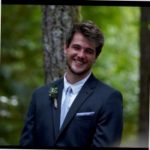 Work to me means fulfillment. When you are working on something that truly brings your joy, you wake up with a sense of purpose. The word work is typically said with a negative connotation. But, when your work is something that brings you joy every single day, the sense of fulfillment is able to drive you to heights you never thought were capable of. Find the work that brings you joy every single morning, and you will find fulfillment.
Thanks to Luke Lovelady, Luke Lovelady!
---
#22- Expressing creativity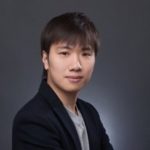 Work is a way for me to express my creativity and push myself to reach my goals. It gives me the opportunity to contribute to something bigger than myself and to make a positive impact on the world. To me, work is more than just a job; it's a chance to make a difference and to be part of something meaningful. It's also a way to grow and learn new skills, as well as a way to challenge myself and build relationships.
Thanks to Ringo Li
---
#23- Having a sense of purpose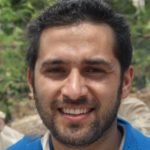 Work to me means having a sense of purpose and contributing to something meaningful. It means utilizing my skills and knowledge to make an impact. Work gives me a chance to grow professionally while helping others. It is a platform to build relationships, learn new things and challenge myself. Work is a source of pride and accomplishment, and I find joy in harnessing my ambition to make a difference.
Thanks to Safayet Ullah, Fewbite!
---
#24- Expressing talents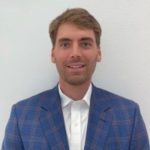 Work to me is a way of expressing my talents and achieving meaningful goals. It's a source of purpose and satisfaction, as it provides the opportunity to reach my full potential and contribute positively to society. Work also allows me to grow professionally and personally, develop new skills, learn from experienced mentors, connect with inspiring colleagues, build meaningful relationships, and gain valuable experience.
Thanks to Justin Carpenter, Modern Maids!
---
#25- Being of help to my family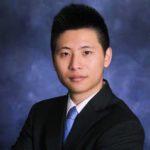 As a CEO, I consider work as a scope to recognize our skills and capabilities. Work reveals our talents and inner strengths. It is the space we recognize our worth and the ability to handle challenges. Sometimes I feel the work is a relaxation technique because I take my role as a passion rather than a responsibility. Work is a learning platform to explore new strategies and techniques. It sharpens the existing knowledge and triggers the hunt for many skills.
Thanks to Jonathan Tian, CreditYelp!
---
#26- Being creative and having fun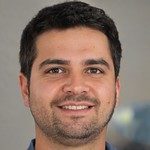 As a blogger I enjoy creating articles all about food – well actually about salt and where it came from and how to use it. I also love the fact that I can eat my work! Yes, you read that right. I am a bit of a 'gourman' and am always looking for new and interesting recipes.  Work is not just an end to a means for me, it is something I am passionate about. It allows me to be creative, and independent, and always learn something new. So for me, work is all about checking the facts, having some fun in the kitchen, and eating the food I create – winner, winner.
Thanks to Chris Davenport, Superb Salt!
---
#27- Expression of my authenticity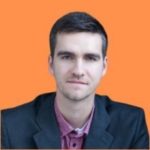 Work is an extension of my truth and soul, it is an expression of my authenticity. It is still the most rewarding, exhilarating, and incredible adventure. My work is my soul's path; I am blessed to watch people transform into more empowered and healthy versions of themselves every day. In that sense, my work reflects what I do for myself and how I see the world. My work gives me life, wings, and joy. I wish everyone felt the same sense of purpose and connection that I do.
Thanks to Daniel Thompson, Salt Water Digital!
---
#28- Operating with efficiency and productivity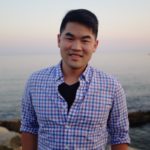 Working is making sure that your actions are purposeful to achieve specific goals. Every decision you make should be made with confidence and with a clear end goal in mind. This requires varying levels of resourcefulness and flexibility to adapt to the inevitable challenges that come with your position, industry, employer, and assignment. To me, work means operating with efficiency and productivity to create solutions, success, and sustainability with sharp, and succinct strategies.
Thanks to Andrew Chen, Videeo!
---
#29- Source of great joy and satisfaction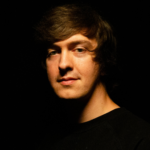 Work is a source of great joy and satisfaction. When entrepreneurs and business owners look back on their accomplishments, they can feel a sense of pride and accomplishment knowing that they have achieved something that few people ever dream of and that their hard work has paid off. The rewards of their efforts are often far greater than the initial effort they put in. Working hard to reach one's goals brings a sense of fulfillment and joy that can't be matched by any other accomplishment.
Thanks to Jared Floyd, Ajax Creative!
---
#30- Delivering value to my clients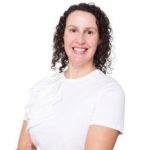 To me, work means delivering value to my clients, readers, and followers. It means having fun with my passion to coach. It means getting up every day excited to do my best work. It means having a profound impact on people's lives by helping them realize their own worth and boosting their self-confidence to go after what they want in their life. It's fulfilling my mission to empower people to make a positive change in their lives so they can be happy.
Thanks to Elisa Boogaerts, Inspiration By Elisa!
---
 What does work mean to you? Tell us in the comments below. Don't forget to join our #IamCEO Community.