Bookshelf
29 Entrepreneurs List Their Favorite Business Books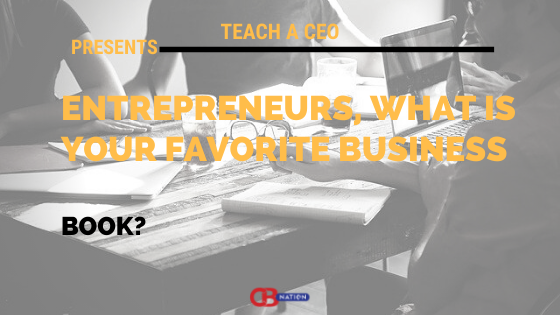 As musician Frank Zappa once said, "So many books, so little time." For a business owner or budding entrepreneur, books can be a life preserver. Of course, valuable lessons often come from doing. Business lessons can be learned by trial and error and by putting yourself out on the line. But the same lessons can also be had from a book. Reading about the errors and triumphs of other business leaders can prevent you from making mistakes and push you in the direction of success. Beyond lessons, a good business book can inspire you to lift your business to an even higher level. Below is a selection of business books chosen as favorites by entrepreneurs and business owners.
#1- Good to Great by Jim Collins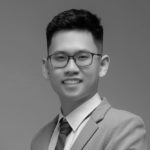 I highly recommend 'Good to Great' by Jim Collins for any business owner. The book is packed with insightful research and inspiring stories that will challenge you to take your business from merely good to truly great. It dives into the concept of how even small, average companies can outperform industry giants. Collins offers real-world strategies and tools to help business owners identify their company's "Hedgehog Concept" that drives sustainable growth.
Thanks to Erik Pham, Health Canal!
---
#2- Essentialism by Greg McKeown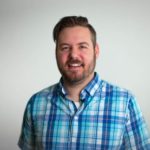 This book, Essentialism, is a must-read for anyone just starting out in the business world, Anyone who wants to learn how to put their own needs first, rather than those of other people should read this book at least once. When you're feeling overwhelmed by your workload and you are on the verge of giving up your position as a leader or a CEO, this book is a must-read to get you out of that feeling. In this book, I have seen the findings of scientific and psychological studies that shape our choices.
Thanks to Garit Boothe, Digital Honey!
---
#3- 4-Hour Work Week by Tim Ferriss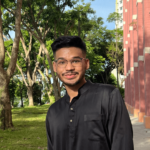 The 4-Hour Work Week by Tim Ferriss is my favorite business book because it provides an entertaining, actionable, and hopeful vision for the lives we want to lead. The book offers a step-by-step plan to break free from the 9-5 grind and create meaningful work that fits our lifestyles. It discusses strategies such as leveraging automation, streamlining processes through delegation and outsourcing, and forming an effective personal brand – all integral principles to successful entrepreneurship.
Thanks to Firdaus Syazwani, Dollar Bureau!
---
#4- The Hard Thing About Hard Things by Ben Horowitz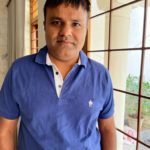 This book, "The Hard Thing About Hard Things" is fantastic, and not just because Ben Horowitz defines the term entrepreneur in a way that I can't refute. Some of the passages in this book make me feel as though I'm back in college, learning about business for the first time. While being an entrepreneur may seem exciting at first, there are several difficulties that are rarely discussed. Tech entrepreneur and VC Ben Horowitz offer advice as a startup founder on how to handle various frequent but elusive issues.
Thanks to Shahil Shah, Blogging Forests!
---
#5- DotCom Secrets by Russell Brunson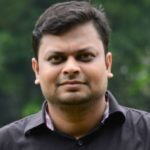 The best business book that I have read recently is DotCom Secrets by Russell Brunson. It shares the methods and techniques that businesses have used in the past. These methods still work today. The most interesting part is the introduction of technology, to automate the processes. If you are not incorporating technology today, your business is going to suffer. You also gain some insights into copywriting, sales, and marketing. Russell has taken his time to write this wonderful book from his experience.
Thanks to Apratim Barua, Digioni!
---
#6- The Lean Startup by Eric Ries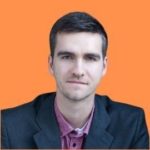 My favorite business book is The Lean Startup by Eric Ries. You can also call it my comfort book. As an entrepreneur, I always find guidance in this book. It encourages me to find sustainable solutions for every problem. Thanks to the book, I dare to believe in my visions. This book teaches us to work on our goals continuously. One can learn how to adapt and modify approaches to bring desirable solutions. It also focuses on employee engagement by suggesting ways to enhance their creativity. This book also tells us the importance of actions instead of only visioning ideas.
Thanks to Daniel Thompson, Salt Water Digital!
---
#7- The Speed of Trust by Stephen M.R. Covey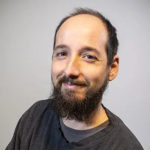 A majority of my reading time is spent with books about running businesses, building brands, and getting customer attention and few books address all three of those better than The Speed of Trust. As the name suggests, the book focuses on building trust. Reading this book helped us fast-track growing our business by reinforcing trust with our colleagues, partners, and clients. Whether you're starting out, or looking for a new way to nurture existing business relationships, this book will have something for you.
Thanks to Dan Bochichio, Bocain Designs!
---
#8- Sales EQ by Jeb Blount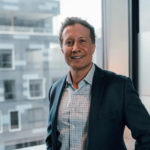 Learning how to be better at selling is arguably the most important entrepreneurial skill to hone on a regular basis. Second, to sales, keeping a positive mindset as an entrepreneur through the ups and downs is paramount to success. Sales EQ was transformative for me and helped me sell more while staying positive and in control. In the book, the author unpacks sales-specific emotional intelligence and highlights how to control disruptive emotions and connect on a deeper level with buyers.
Thanks to Josh Meyer, Fintech Digital!
---
#9- Rework by Jason Fried and David Heinemeier Hansson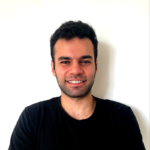 This book revolutionized the way people think about running a business. It provides an easy-to-understand approach to building a successful enterprise without all the unnecessary bureaucracy, wasting time on things that don't really matter, and focusing instead on what works. Rework is full of simple yet effective advice on how to build a company from scratch, manage teams efficiently, and bring products to market quickly.
Thanks to Demi Yilmaz, Colonist!
---
#10- Atomic Habits James Clear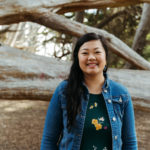 I read James Clear's Atomic Habits and my life was changed. I started tracking my desired habit of publishing 3 blog posts a week by writing every day. I kept a calendar at eye level while sitting at my desk and made sure that I didn't miss more than 2 days of writing–my set habit goal. James talks about 1% better every day and that was my ultimate goal. I started time-blocking using the Pomodoro timer, listened to a curated playlists during my writing time, and relentlessly wrote every single day.
Thanks to Pafoua Pistoresi, Her Wanderful World!
---
#11- Change Your Questions, Change Your Life" by Marilee G. Adams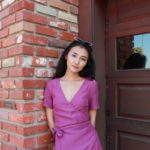 There are many business books that try to teach the various tricks of the trade but very few delve into how a mindset affects our decisions and our ultimate levels of success, and this is why my favorite business book is "Change Your Questions, Change Your Life" by Marilee G. Adams. Adams masterfully explains the subtle differences between a "Judger" and a "Learner", and how the negative impact of one can prevent us from seeing the positives and opportunities in every situation.
Thanks to Mackenzie Whalen, E1011 Labs!
---
#12- We Should All Be Millionaires by Rachel Rodger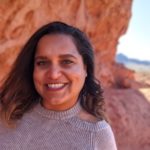 As a woman of color, it can feel isolating and daunting to be the only one of you in a lot of entrepreneurial spaces. That's why I'm incredibly grateful to have Rachel Rodgers' voice in the community. Her book, We Should All Be Millionaires, gave me a helpful runway to clarify my own business, who I served, and what it was I wanted to focus on as I grew. She really digs into the mind trash that can hang over a lot of entrepreneurs, especially women. I've been able to use the framework from the book to shape my email marketing agency.
Thanks to Natasha Yonkof, The Soc·Somu Agency!
---
#13- The E-Myth Revisited by Michael E. Gerber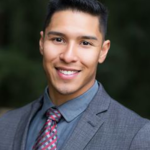 The E-Myth Revisited by Michael E. Gerber. In this book, Michael E. Gerber has explained why most small businesses fail and offered insights on how to save your business from becoming one of them. Gerber's thesis concludes that people often mistakenly believe that technical knowledge is the most important thing in the success of a business. However, this isn't usually the case. Gerber has instructed in this book on how to break out of the "E-myths" or entrepreneurial myths like this. Also, he has explained how to set up a business that focuses on "systems" rather than individual skills.
Thanks to Martin Carreon, Soco Wine Country Properties!
---
#14- Steve Jobs By Isaacson Walter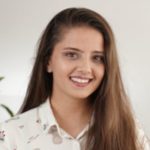 Steve Jobs By Isaacson Walter. The book, going by the title, is a biography of Steve Jobs, the co-founder of Apple. It's a book that gives an in-depth explanation of the business operations of the iconic apple co-founder. Walter Isaacson states that he conducted more than forty interviews with Steve Jobs and 100 interviews with family, friends, and colleagues. This effort was all directed toward creating an all-encompassing portrait of a man who revolutionized technology with his inventiveness.
Thanks to Alice Rawling, Hairdo Hairstyle!
---
#15- Thinking, Fast & Slow by Daniel Kahneman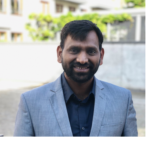 As a (one person) business owner, my favorite book is Thinking, Fast & Slow by Daniel Kahneman. He shows how our fast, intuitive thinking can lead us astray and provides practical strategies for overcoming these biases and making better decisions. As a business professional, I found this book particularly relevant as it helped me understand how my brain works and how to avoid common biases. It is a fascinating and thought-provoking read that has the potential to improve the quality of my decision-making.
Thanks to Ilam Padmanabhan, Ilampadman!
---
#16- The 7 Habits of Highly Effective People by Stephen R. Covey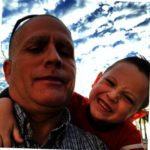 My favorite business book is The 7 Habits of Highly Effective People by Stephen R. Covey. This book is an incredible resource for business professionals and has been an invaluable guide for me in my career. It offers clear, practical advice for success in any field. The book starts off by introducing the seven habits, which include being proactive, beginning with the end in mind, putting first things first, thinking win-win, seeking first to understand and then to be understood, synergizing, and sharpening the saw.
Thanks to Danny Dorsey, Everlast Recovery Center!
---
#17- Scaling Up by Verne Harnish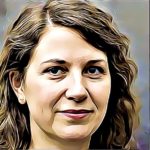 Verne Harnish's book "Scaling Up: How a Few Companies Make It… and Why the Rest Don't," is an invaluable resource for businesses that aspire to reach higher levels of success. This comprehensive guide provides an in-depth look at the strategies and tactics employed by successful companies to scale up their operations. It offers practical advice on how to make the most out of human capital, develop strong teams and leaders, implement effective processes, utilize technology and data analytics, as well as managing finances and acquisitions with confidence.
Thanks to Lillian E Dodd, Thehobbykraze!
---
#18- Elon Musk: How the Billionaire CEO of SpaceX and Tesla is Shaping our Future by Ashlee Vance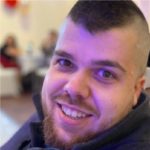 My favorite business book is Elon Musk: How the Billionaire CEO of SpaceX and Tesla is Shaping our Future by Ashlee Vance. When I read it in 2016, it was one of the things which made me start thinking of entrepreneurial life. Elon Musk is an example for almost every entrepreneur. He is so dedicated and hard-working that we all should learn from him. There will be a new book for Elon Musk which is being written right now by Walter Isaacson. I can't wait to read it.
Thanks to Viktor Maksimov, PartnerMe!
---
#19- The Intelligent Investor by Benjamin Graham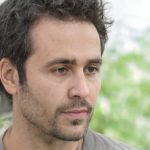 One of my favorite business books is The Intelligent Investor by Benjamin Graham. From the perspective of a financial expert, I highly recommend this book to anyone looking to improve their investment skills and make more informed financial decisions. Graham's value investing principles are timeless and proven to be effective over the long term. He covers a wide range of topics, including the importance of diversification, the dangers of overconfidence, and the role of emotion in investing.
Thanks to Tommy Gallagher, Top Mobile Banks!
---
#20- Free Time: Lose The Busywork, Love Your Business by Jenny Blake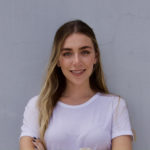 Free Time: Lose The Busywork, Love Your Business by Jenny Blake is a business book that changed my business mindset. It helped me to create a more efficient team while freeing my mind and time to focus on our most creative projects. As a result, we've experienced unprecedented growth. Before reading this book, I would often feel like I was running in a hamster wheel. Now, my team and I have mastered time management and systematic workflows.
Thanks to Annie Ricci, Prima!
---
#21- Traction, by Gino Wickman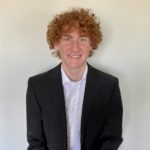 Wickman covers the basics of starting and running a business. He talks about everything from setting goals and objectives at the ground level, to managing people as the business grows. It's really business 101 without all the trendy startup terms and examples. Wickman also introduces the EOS – the Entrepreneur Operating System – which many founders would be familiar with. And after 4 years, it's still how I run Venngage. Reading that book has helped me a lot.
Thanks to Edward Haris, Phoenix Reviews!
---
#22- Influence: The Psychology of Persuasion by Robert Cialdini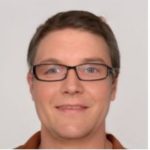 My favorite business book is Influence: The Psychology of Persuasion by Robert Cialdini. The principles embedded in this book are applicable and transformative. I learned the various techniques that can be used to persuade people to make a purchase or take a desirable action, such as using authority, social proof, and scarcity. An interesting fact this book reveals is the behavioral pattern of people in relation to a product they have become familiar with.
Thanks to Tyler Guffey, SycamoreNet!
---
#23- Stress Less, Accomplish More by Emily Fletcher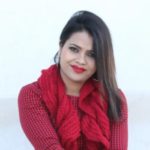 One book that I always suggest everyone read is Stress Less, Accomplish More: Meditation for Extraordinary Performance by Emily Fletcher. Many company leaders and managers have resorted to meditation as a stress-reduction technique. To make the practice more approachable, Emily Fletcher educates readers on the advantages of taking a reprieve and provides them with a straightforward 15-minute relaxation strategy intended to assist overwhelmed experts to rapidly recharge themselves. It has helped me a lot in getting rid of mental stress when I have work pressure.
Thanks to Atreyee Choudhury, De Panache!
---
#24- Getting Things Done by David Allen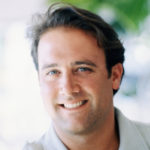 I've read a lot of business books, and I have to say, one of my favorites is Getting Things Done by David Allen. I first heard about this book when I was working for a company that used the principles outlined in it as an organizational framework, and I was blown away by how effective they were at helping me manage my time and get more done. I liked that this book wasn't just about organizing your work and helping you feel less busy; it was about teaching you how to think and plan in ways that made it much easier for you to accomplish what you set out to do.
Thanks to John Simmons, InboxAlly!
---
#25- LLC Beginner's Guide for Aspiring Entrepreneurs by Paul Chasey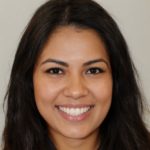 My favorite business book is the LLC Beginner's Guide for Aspiring Entrepreneurs: All the Information to Start Your Limited Liability Company by Paul Chasey. If you're on the lookout for a simple business book, then this business book for high school students is the perfect book for you. The LLC Beginner's Guide for Aspiring Entrepreneurs: All the Information to Start Your Limited Liability Company by Paul Chasey can explain entrepreneurship in an easy-to-understand manner. This book will help you understand LLC, the perks and disadvantages of making your business into one.
Thanks to Veronica Thompson, Everyday Power!
---
#26- The Subtle Art of Not Giving A F*ck by Mark Manson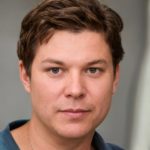 My favorite book this year is The Subtle Art of Not Giving A F*ck: A Counterintuitive Approach to Living a Good Life by Mark Manson. This book has helped me understand why people feel unhappy even when they are chasing the things that can provide me happiness in life. It's basically a self-help book written in a very engaging way. This book has allowed me to focus on my business goals and not mind what other people think, even if they say that my goals are too high or they are impossible.
Thanks to Mark Manson, Academia Labs LLC!
---
#27- The Dare To Lead book by Brené Brown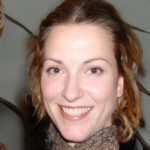 The Dare To Lead book is one of the best books you can read for 2023. It explains that real leadership is not about power, titles, or status. Instead, it is about taking responsibility and recognizing the help from other people. This book will help you cultivate the leadership seed in you so you will be braver in making decisions. It also gives real-life examples of successful leadership and how you can apply them in your own situations. With that, this is a really good book to read.
Thanks to Sharon Sanders, Philadelphia Weekly!
---
#28- The Power of Broke by Daymond John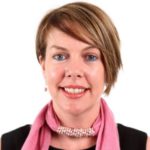 My favorite business book is The Power of Broke by Daymond John. The book is highly inspirational and one thing that helped me to kickstart my real estate business Cash for Homes. The book discusses how being broke can inspire you to achieve great things, provided the hunger for success is still there. I highly recommend this book to those who don't have sufficient money to get their business running but are determined to succeed.
Thanks to Lynne Martin, Cash For Houses!
---
#29- Blue ocean strategy by W.Chan Kim and Renee Mauborgue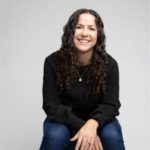 This book is a must-read for entrepreneurs as it helps them understand how to put a successful strategy for their business and highlight what is considered to be 'blue oceans' which refer to opportunities for growing markets that haven't been tapped into as well as how to avoid 'red oceans' which refer to saturated and overdeveloped markets. By understanding the framework and how to analyze your potential ideas, you'll be able to classify them by using the right tools to guide you toward making the right decision that will help your business succeed.
Thanks to Denise Hemke, Checkr!
---
What's your favorite business book? Tell us in the comments below. Don't forget to join our #IamCEO Community.