As musician Frank Zappa once said, "So many books, so little time." For a business owner or budding entrepreneur, books can be a life preserver. Of course, valuable lessons often come from doing. Business lessons can be learned by trial and error and by putting yourself out on the line. But the same lessons can also be had from a book. Reading about the errors and triumphs of other business leaders can prevent you from making mistakes and push you in the direction of success. Beyond lessons, a good business book can inspire you to lift your business to an even higher level. Below is a selection of business books chosen as favorites by entrepreneurs and business owners.
#1- Built To Sell by John Warrillow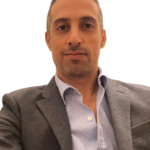 The key is learning how to build a business that can operate without you being intimately involved in every aspect of it. And that's exactly what this book will teach you how to do. You'll learn how to create systems and processes that will allow your business to run smoothly, even when you're not there to oversee things yourself. So if you're ready to learn how to build a business that can thrive without you, then this book is for you.
Thanks to Oran Yehiel, StartupGeek!
---
#2- The Lean Startup by Eric Ries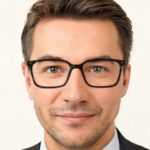 It teaches entrepreneurs how to leverage continuous innovation to create a radically successful business using 5 important principles: entrepreneurs are everywhere, entrepreneurship is management, validated learning, innovation accounting, and build-measure-learn. What I love about it is that it provides a scientific approach to help entrepreneurs to create and manage startups and strategies to get the desired product to customers as efficiently as possible.
Thanks to Imran Ali, Glasses Hut!
---
#3- Never Split The Difference by Chris Voss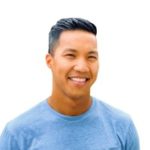 The book outlines some of the most formative communication tactics, harking back to Voss' FBI career as a hostage negotiator. These tactics include mirroring, labeling, and tactical empathy, which are used to connect across cultures and disagree without being disagreeable. If I could recommend just one book to a highly motivated entrepreneur, this would easily be it. This book teaches the reader how to use those emotions, in conjunction with logic and reasoning, to avoid compromise and secure business deals.
Thanks to Andrew Gonzales, BusinessLoans!
---
#4- Principles by Ray Dalio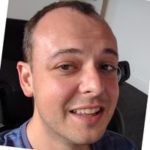 In it, he shares the lessons he's learned over his incredible career in finance, and how anyone can apply them to their own lives and work. One of the things that I love most about this book is that it isn't just a bunch of platitudes – Dalio backs up everything he says with stories and examples from his own life and career. If you're looking for a book that will change the way you think about work and success, then I highly recommend 'Principles: Life and Work'.
Thanks to Ben Tibbits, BroadbandDeals!
---
#5- Dare to Lead by Brené Brown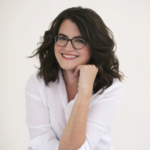 Brené Brown has always been a powerful inspiration for women around the globe and her books are undoubtedly some of the most inspiring and impactful. Dare to Lead, in particular, shifted how I viewed leadership by revealing how essential it was in any entrepreneur's journey. In this book, she takes us into the world of leadership and sheds light on a more unique and holistic approach that shows us how to embrace our vulnerability, have difficult conversations, and make leading just a little more uplifting and enjoyable.
Thanks to Larissa Pickens, Repeat Replay!
---
#6- Think and Grow Rich by Napoleon Hill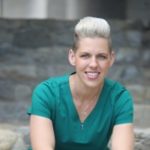 It is regarded as one of the best books on self-improvement. He recounts the exploits of wealthy individuals from his period, including Andrew Carnegie, Henry Ford, and Thomas Edison, in the 238-page book. It's a classic in the realm of business books. The book provides excellent insight into what motivates someone to succeed. This book has given rise to some of the most well-known phrases, including A winner never quits, and a quitter never wins. Even after Hill's passing, the book's popularity increased despite being from the 1930s.
Thanks to Megan Mbengue, Trusted Canna Nurse!
---
#7- Zero To One by Peter Thiel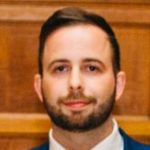 My favorite business book is Zero To One by Peter Thiel. The owner of multiple breakthrough companies, Peter Thiel, shows how to make your startup successful in this book. I have learned much from his experience in founding and selling Paypal. Information technology has improved rapidly, but there are still many ways to create something new. The idea of this book is to create one of something that was zero before. In this book, I also learned that entrepreneurship has no formula.
Thanks to Giovanni Scippo, 3D Lines!
---
#8- The $100 Startup by Chris Gullibeau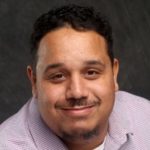 It presents case studies of 50 people who each earned at least $50,000 with a little investment of $100. He discloses the precise sum that people invested in starting their firms. Then, to get outcomes, he advocates doing rather than planning. He also advises selecting lucrative pursuits. For business owners on a tight budget, this book is among the best. With its case examples, the book emphasizes that launching a business need not be expensive.
Thanks to Sean Tolliver, C-Trax!
---
#9- Good to Great by Jim Collins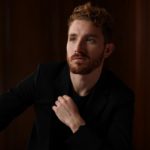 Good to Great by Jim Collins is my best management-related read. This book profoundly influenced me. Jim stresses that good discipline should inspire all entrepreneurs starting: Discipline in the workplace makes hierarchy irrelevant. Disciplinary thinking reduces bureaucracy. His key themes hit home because they are relevant to our clients. His advice proved actionable and now informs my coaching of new starters and client work. It takes time for transformation to take place.
Thanks to Matias Rodsevich, PRLab!
---
#10- Happiness Advantage by Shawn Achor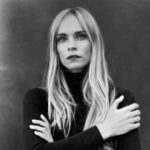 In the Happiness Advantage: The Seven Principles of Positive Psychology That Fuel Success and Performance at Work by Shawn Achor, we learn that happiness and positive thinking is the key to success. For many of us, we make the assumption that success leads to happiness, but Achor provides convincing evidence that it is in fact the opposite. He gives numerous examples of individuals and organizations he studied to understand the seven principles necessary to become more positive; thereby, improving our work performance.
Thanks to Caroline Duggan, Lumineux!
---
#11- The 10X Rule by Grant Cardone

I read this 3 years into starting our travel blog and it really helped us take the next step to scale it. He essentially talks about how most people, whether in life or in business, do not set goals that are high enough. For example, in growing our blog, instead of doing it slowly and gradually, I followed his advice and multiplied my original target and expectation by 10. It completely realigned my thought process and gave me the courage to take massive action, which eventually allowed the travel site to fulfill its full potential.
Thanks to Bradley Williams, Dream Big, Travel Far!
---
#12- Steve Jobs by Walter Isaacson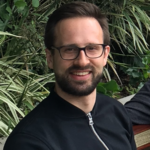 This is a very inspirational book that is ideal for entrepreneurs. In the book, Isaacson provides a comprehensive look into the life of Steve Jobs. It provides insight as to how an individual can identify an opportunity and then put all their focus and energy to achieve their goal. It includes many fundamental business lessons such as how to manage projects, how to understand user needs, and how to present a vision to inspire a team. This book is a major inspiration to me and has helped me with achieving my dream of starting several of my own businesses!
Thanks to Andrei Kryssov, Modern Guitar Hub!
---
#13- Start With Why by Simon Sinek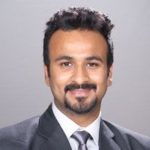 Finding and maintaining that feeling of inspiration that moves others is one of the first challenges entrepreneurs face. Simon Sinek has set out to discover what makes some organizations innovative and influential and to find a way to help you feel more inspired at work. Sinek demonstrates in "Start with Why" how leaders ranging from Martin Luther King Jr. to Steve Jobs found success by being rooted in their way. He creates a Golden Circle framework that allows you to follow the same steps to create a business.
Thanks to Rahul Vij, WebSpero Solutions!
---
#14- Live More, Work Better by Gayle Hilgendorff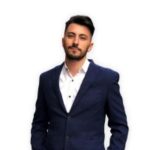 My favorite business book is Live More, Work Better: A Practical Guide to a Balanced Life by Gayle Hilgendorff. It is so because it not only addresses growing and developing your business but how to do it without leaving your life behind. For entrepreneurs searching for a balance between work and life, this book is essential reading. From someone who has been off the work-life balance spectrum for a while, Gayle Hilgendorff offers pragmatic advice from someone who made small changes to get back on track.
Thanks to Marco Genaro Palma, GenaroPalma!
---
#15- What Got You Here Won't Get You There by Marshall Goldsmith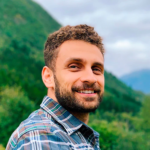 My favorite business book is What Got You Here Won't Get You There by Marshall Goldsmith. It's a book that helps you reevaluate your professional habits and get rid of some of the bad ones while cultivating new ones. With this book, you'll understand how to improve yourself and your business by learning from other successful people. It tells you how important it is to be self-aware and not let your ego get in the way of your success. It's helped me both as an entrepreneur and as a manager of other people.
Thanks to Kader Meroni, Atlas Tea Club!
---
#16- The hard thing about hard things by Ben Horowitz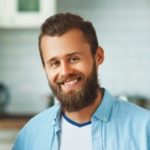 My favorite book is The hard thing about hard things, this book has been a game-changer for me. Here, Ben tells harrowing tales. He explains what went wrong and how he was able to fix it. This book, it was beneficial for me and my brother to follow our gut and base our choices during the company's change on the principles we uphold. Only one month after we began making the changes, our business and personal lives have already significantly improved. I regret not reading this book two years ago.
#17- Atomic Habits by James Clear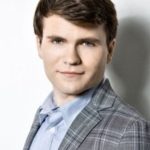 Atomic Habits is my favorite business book, a strong contender for my favorite book, period. Clear has helped me shift the focus from setting goals to changing the systems to support those goals, and it's been a complete game-changer. He's taken common sense advice, like adopting small habits to lead to big changes, and broken down the psychology that shapes our behavior. I use his 4-step system whenever I try to incorporate a new habit into my life, and I've used it to make real lasting changes.
Thanks to Brian Dechesare, Breaking Into Wall Street!
---
#18- Change Your Questions, Change Your Life by Marilee G. Adams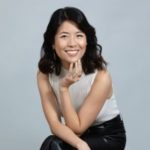 It goes in-depth on how to rewire your brain. This business book explains the distinction between a Judger attitude and a Learner perspective. Judge frequently asks themselves, What's wrong with me? But having a learner mindset means always asking yourself, What can I learn from this? and What's possible? Of course, it might be challenging to abruptly switch gears when you're buried in negativity. But by changing the questions you ask yourself, this book aids in your transition to a positive frame of mind.
Thanks to Jen Wan, Soteri Skin!
---
#19- Rich Dad Poor Dad by Robert T. Kiyosaki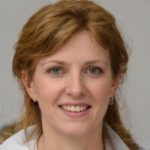 This is the greatest masterpiece of all time, with over 25 million copies sold. I want to tell you about this magnificent creation. This book discusses many realities that we must face in our financial lives. The author described his two fathers admirably. The paternal father is well-educated but a middle-class man and his adopted father only have an eighth-grade education but a wealth of knowledge in finance, expenses, and being extremely wealthy.
Thanks to Gretchen Boyd, Nychousecleaners!
---
#20-
The 4-Hour Workweek by Timothy Ferriss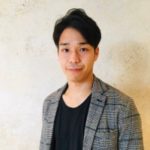 Many people think of it as a business book that changed the game. It provides perspective on both how life is and how it may be. Ferris describes how he was an overworked business owner and how he was able to improve his work-life balance. The book provides a step-by-step manual for reducing your workweek, including outsourcing. The book by Tim Ferriss became so well-known that it was translated into 35 other languages and sold more than 1.3 million copies worldwide.
Thanks to Hayato Kato, Tech I.S.!
---
#21- The Everything Store by Brad Stone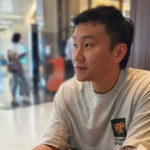 In his book, Brad Stone shows how Bezos built his empire from a simple book-selling business into a store that sells well, everything. Ex-Amazon employees and family members provide a commentary on the tactics used and some of the thinking behind his plans and motives for revolutionizing the way we shop, and what it is like behind the scenes at one of the largest businesses the world has ever seen. You will soon find that it is hard to put down once you pick it up.
Thanks to Colin Toh, Headphonesty!
---
#22- Thinking, Fast and Slow by Daniel Kahneman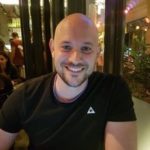 Thinking, Fast and Slow by Daniel Kahneman was one of those books that made a huge impact on my business life, and it's still one of my absolute favorites today. As a psychologist and a recipient of the Nobel Prize in economic sciences, Kahneman has a lot to teach about how our minds work, and how to make our own minds work for us. This book is an absolute masterclass on business psychology and how to think, develop habits, recognize biases, shape our judgments, and make the right decisions as business owners.
Thanks to Gilad Zilberman, SeatPick!
---
#23- Win Your Case by Gerry Spence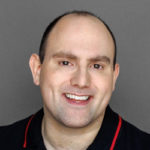 Gerry has written the book Win Your Case: How to Present, Persuade, and Prevail, Every Place, Every Time by Gerry Spence so it reads perfectly for strategists and business professionals who want to improve their operations. It's written from the perspective of a lawyer and carries many references to the world of law, but it can be used as a strategic book across all industries and professions. Gerry Spence uses a lifetime of interesting experience to write this book and I'm positive it has helped many professionals since its release in 2005.
Thanks to Aaron Winston, Express Legal Funding!
---
#24- The E-Myth by Michael Gerber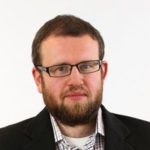 It provides entrepreneurs with a framework for thinking about their businesses holistically and more effectively. It also offers concrete advice on how to establish systems and processes to ensure businesses run more smoothly and efficiently. Especially important for newer entrepreneurs, it emphasizes the importance of working on your business, rather than working in your business. Finally, the book is simply well-written and easy to read, making it a valuable resource for all entrepreneurs.
Thanks to Ian Wright, businessfinancing!
---
#25- Company of One by Paul Jarvis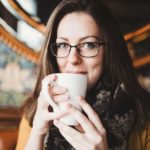 This book offered such a refreshing perspective that made me, as a solo entrepreneur, give a big sigh of relief. Yes, it is possible to run a highly profitable business without expanding into hiring a team or employing hundreds of people. Personal fulfillment is at the heart of this concept, and Jarvis builds the case that having a profitable business and a good life aligned with your values doesn't have to be mutually exclusive. Keeping things small and personal can be a strength.
Thanks to Sophie Playle, Liminal Pages!
---
#26- The Deadly Sins Of Employee Retention by Mark Murphy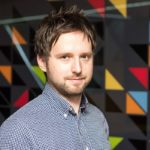 This book is a must-read if you manage a team of any size. It challenges some of the most ingrained beliefs about employee retention and gives specific step-by-step instructions and practical solutions for retaining and motivating employees. It is a perfect guide for employers on how not to feel overwhelmed with quiet quitting using simple and effective techniques. I loved the Shoves and Tugs concept and the author's insight into the power dynamic. I have even bought extra copies to share with my colleagues.
Thanks to Charles Cridland, YourParkingSpace!
---
#27- Niching Up by Chris Dreyer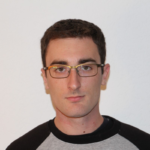 This book is a perfect mix of relatable stories and compelling practical advice on growing your business. I was interested in the author's point of view on why you should find your niche and when and why you shouldn't. Chris Dreyer did an amazing job explaining the pros and cons of niching down and breaking down the misconception about narrowing the market. Whether you have just started your own small business or have been in the industry for years, this book will become a valuable tool for scaling up.
Thanks to Nathan Brunner, Salarship!
---
#28- When Women Lead by Julia Boorstin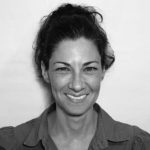 Julia Boorstin provides a unique perspective on a topic that doesn't get enough attention—the advantages of females in leadership positions. After top-notch research of underestimated characteristics, such as vulnerability and gratitude, she describes how they can become superpowers and how one can make it to their advantage. It's also data-proven research on the gender gap, which still exists, and it offers a practical sense of what has to be done to overcome discrimination.
Thanks to Dr. Tali Ditye, Mommyhood101!
---
#29- The Go-Giver by Bob Burg & John David Mann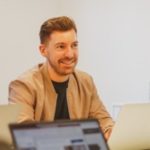 The book sends a powerful message to business owners that the more you give the more you receive. It's a counter-intuitive approach that many businesses fail with, which is that you need to take, take, take to make revenue and be successful. However, the opposite is true. Give more value than you take in payment, serve your customers better than they've been served before, put other people's interests before your own, be authentic and be open to receive.
Thanks to Rob May, Rob May SEO!
---
#30- Screw It, Let's Do It By Richard Branson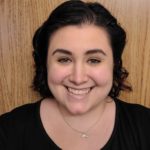 It is a well-liked read in business circles and offers an uplifting viewpoint on life's lessons. This book is regarded as one of the best resources for business owners to learn how to overcome challenges and achieve success. It discusses the nine key values that have helped Richard Branson become the successful businessman he is today. This is one of the best Richard Branson books for business owners because it is written in an autobiographical style and each chapter begins with a key lesson.
Thanks to Eleanor Fletcher, The Best Brisbane!
---
What's your favorite business book? Tell us in the comments below. Don't forget to join our #IamCEO Community.