For a business owner or budding entrepreneur who is keen on innovation and disruption, books can help you get started with the right information. Of course, valuable lessons often come from doing. Business lessons can be learned by trial and error and by putting yourself out on the line. But the same lessons can also be had from a book. Reading about the errors and triumphs of other business leaders can prevent you from making mistakes and push you in the direction of success. Beyond lessons, a good business book can inspire you to lift your business to an even higher level.
We asked entrepreneurs and business owners about the best books on innovation and disruption and here's what they had to say;
#1- Innovation and Its Enemies by Calestous Juma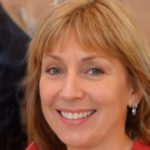 The book Innovation and Its Enemies: Why People Resist New Technologies, by Calestous Juma uses lessons from nearly 600 years of technology history to contextualize contemporary debates surrounding technologies such as artificial intelligence, online learning, 3D printing, gene editing, robotics, drones, and renewable energy. It ultimately makes the case for shifting greater responsibility to public leaders to work with scientists, engineers, and entrepreneurs to manage technological change.
Thanks to Emma Williams, HIGH5!
---
#2- The Innovator's DNA by Jeff Dyer, Hal Gregersen, and Clayton M. Christensen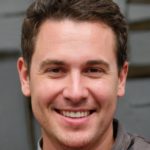 The Innovator's DNA: Mastering the Five Skills of Disruptive Innovators, by Jeff Dyer, Hal Gregersen,  and Clayton M. Christensen. Authors Jeffrey Dyer, Hal Gregersen, and bestselling author Clayton Christensen build on what we know about disruptive innovation to show how individuals can develop the skills necessary to move progressively from idea to impact. With a look at how companies such as Apple and Google achieved their success, the writers pinpoint five discovery competencies that distinguish successful entrepreneurs.
Thanks to Robert Calderon, Dalvey!
---
#3- The Innovator's Dilemma by Clayton M. Christensen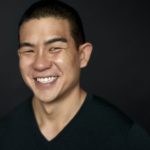 In the book The Innovator's Dilemma: When New Technologies Cause Great Firms to Fail, by Clayton M. Christensen, Christensen argues that large, well-established companies can fall in the midst of disruptive innovation because they don't want to take the risk of investing in new and unproven niche markets. Their unwillingness to try something untested can set them up for failure. One lesson from the book is when to let go of traditional business practices that are no longer benefiting the company.
Thanks to Kanin Asva, RobustVC!
---
#4- Think Like a Rocket Scientist by Ozan Var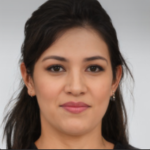 A book that has helped me succeed not only in my work life but also when the road of life gets a little bumpy is "Think Like a Rocket Scientist" by Ozan Varol. Ozan is a rocket scientist who relates rocket science to our daily life. He quotes in his book "If you stick to the familiar, you won't find the unexpected. and this drives me to look forward to uncertainties rather than fearing them. I recommend this book to anyone who feels stuck in life as it helped me when I was too.
Thanks to Colleen Colodany, KidsWiki!
---
#5- Blitzscaling by Reid Hoffman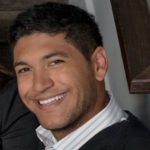 One of the best books out on disruption and innovation is Blitzscaling by Reid Hoffman. This book is a twist on the classic "first mover advantage" we've all heard of but rarely seen materialize in a meaningful way. Blitzscaling explores the idea of being the first competitor to engage in an activity at scale. Having an innovative idea is one thing but being able to deliver a winning value proposition to a significant number of customers creates the true dividing line between the haves and have-nots of the corporate world.
Thanks to Bill Neill, Carex Consulting Group!
---
#6- Mission Total Resilience by Ant Middleton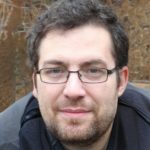 I've needed a reminder of how to be resilient, and a friend passed on Ant Middleton's Mission Total Resilience and I have to say… It's completely changed my life. His book is like no other self-help book. This book kept me engaged through its hardcore and gritty dissection of what makes us resilient, or what sends us the other way. And, it has given me lessons that I can carry forward and implement in my day-to-day life. I haven't stopped recommending this book! Once you read it, you'll be the same.
Thanks to Elijah Miller, RC Ride On Cars!
---
#7- Crossing the Chasm by Geoffrey C. Moore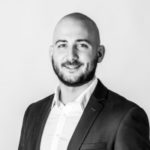 In his book Crossing the Chasm, Geoffrey C. Moore discusses how new products and services can succeed in the marketplace by crossing the chasm between the early adopters and the mainstream market. First published in 1991, the book is still popular today and is considered a must-read for anyone interested in innovation. The book offers a framework for understanding how new ideas spread, and how companies can position themselves to take advantage of market opportunities.
Thanks to Erin Zadoorian, BudPop!
---
#8- Zero to One by Peter Thiel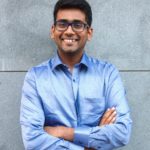 When it comes to disruption, the book that I always recommend is Zero to One by Peter Thiel. In this book, author Peter Thiel comes off as a brilliant young man with his business successes, net worth, educational background, political views, and vision for technology. Buried within a book on business and startups, Thiel has managed to meticulously portray a deep analysis of the relationship between technology, society, and historical moments.
Thanks to Adit Jain, Leena AI!
---
#9- The Secret by Rhonda Byrne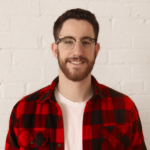 The Secret is the most thought-provoking book I've ever read. The book's entire premise is based on the value of visualizing and manifesting success—a sentiment I am a firm believer in and put into practice every day. Byrne captivates her audience with powerful anecdotes and relatable stories that capture the beauty of the mind. Furthermore, one can't help but tweak their mindset and approach towards achieving their goals upon reading 198 pages of magical insight.
Thanks to Dan Gray, Kotn Supply!
---
#10- The Myths of Innovation by Scott Berkun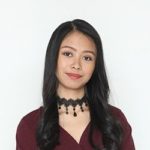 This is a must-read for anyone who's perplexed as to why their disruption strategy isn't quite working. From this book, we get to learn about all the various popular innovation theories that are actually quite ineffective. In each chapter, Scott digs deep into an innovation myth that has persisted despite it being utterly unhelpful. It's important to know these myths so that we can stop wasting precious resources on implementing them and wondering why they aren't delivering the results we want.
Thanks to Allia Luzong, Sword Encyclopedia!
---
#11- Daring and Disruptive by Lisa Messenger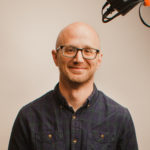 I highly recommend the book, 'Daring and Disruptive' by Lisa Messenger, for those seeking inspiration and direction when it comes to disruption and critical thinking. The book has a curation of powerful stories of ordinary people doing the extraordinary in their careers by looking inwards, finding what was unique about them, and blending this uniqueness with their business purpose, strategy, product development, and problem-solving.
Thanks to Daniel Barrett, Adwords Nerds!
---
#12- Mapping Innovation by Greg Satell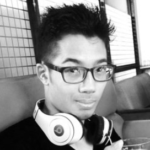 In the book Mapping Innovation: A Playbook for Navigating a Disruptive Age, by Greg Satell, Satell takes us through the greatest innovators of the past century, breaking down the tactics they used to come up with ideas and transform them into disruptive creations that changed the world forever. The author explains the four models of innovation in a simple, and practical way so that readers can easily apply these models and patterns to their own businesses.
Thanks to Anup Kayastha, Height Comparison!
---
#13- The Obstacle is the Way by Ryan Holiday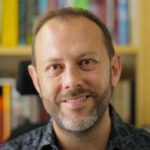 In this book, Holiday demonstrates how applying the core principles of stoicism can help business leaders turn obstacles into opportunities for innovation, disruption, and competitiveness. The aim of this book is to teach readers how to change their mindsets from seeing obstacles as problems, into seeing obstacles as challenges that can be overcome by applying the different tenets of stoicism. It's a must-read for those looking for proven ways to transform their businesses into innovative enterprises.
Thanks to Andrew Cussens, FilmFolk!
---
#14- The Curve Ahead by Dave Power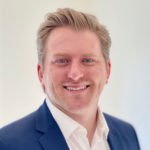 A great book on innovation that I would like to mention is as follows. The Curve Ahead: Discovering the Path to Unlimited Growth by Dave Power is the book that I would recommend. The book brings forward case studies of several innovative and famous brands to provide unique tips that would help leaders enhance the growth of their businesses. Small businesses can derive great help through this book and take the right decisions to succeed in a way unique to them.
Thanks to Matt Gillman, SMB Compass!
---
#15- Hackers and Painters by Paul Graham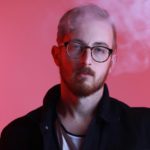 Hackers and Painters by Paul Graham is a collection of essays on business and technology, and while not all of them have aged particularly well, the sections on perspective and business principles remain essential. The book starts by talking about how the smartest people aren't always in tune with what's in style, but in the end, fashion is constantly changing and social ladders tend to focus on traits that don't actually matter in the professional world.
Thanks to Cody Miles, Ashore!
---
#16- Digital Disruption by James McGuir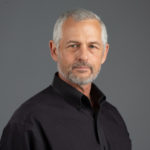 A short, simple, and devastatingly accurate book. Whatever your business is, it's going to change, and you'll have to change with it. This book provides some great inspiration for how you and your business work. Start your lifelong learning today, and take a look at what your business might look like 2-3 years from now. Even non-digital experiences like selling shoes can be disrupted by digital technologies. As a result, it can help any business become a disrupter, rather than being disrupted.
Thanks to Chip Paul, GnuPharma Corp!
---
#17- A Manager's Guide to Disruptive Innovation by Philippe Silberzahn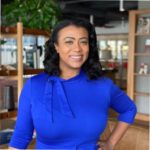 Originally written in French, this book has been translated well and offers relevant, interesting case studies. It draws upon the writings of Clayton Christensen, which makes logical and compelling sense. The word disruption has become overused. Silberzahn provides managers with both tactical and strategic responses to deal with disruptions in this excellent guide. The responses are enriched by real-world examples and based on a deep understanding of innovation, entrepreneurship, strategy, and surprise in business.
Thanks to Raven Cobb, Clearstep Health!
---
#18- Steve Jobs by Steve Jobs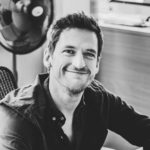 Steve Jobs, the authorized self-titled biography of American business magnate and Apple co-founder, is an excellent novel on disruption and innovation. Steve Jobs was a legend who led Apple through an innovative journey to the top and completely blew off the roof of companies who came before them. It was Steve Jobs' innovative thinking and his desire to disrupt the market available to them that led Apple to where they are today. This is an excellent book to read on disruption and innovation that I recommend to everyone!
Thanks to Austin Walters, WSA!
---
#19- The disruptive mind by Charlene Li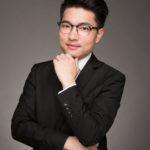 My best book on innovation and disruption is 'The disruptive mind' by Charlene Li.  It explains how disruption is a necessary catalyst for growth to take place, opening my eyes to understand that for any business to grow, there must be a disruption. Now many a time, it is not our own enterprise that we have to disrupt to grow, we only have to innovate; make anew our values in order to displace competitors, the main reason behind every innovation and the essence of plotting a disruption.
Thanks to Span Chen, Thekarateblog!
---
#20- Blue Ocean Strategy by W. Chan Kim & Renée Mauborgne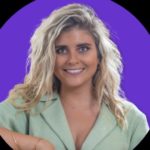 Published in 2005, Blue Ocean Strategy is a best seller in innovation strategy. It is unthinkable not to read it for people with an interest in innovation and market creation. Indeed, this book examines over 150 strategic business decisions and explores how growth competition influences innovation. This bestseller has revolutionized the idea of competition. Technological advances come not just from fierce competition, but from the meeting of the "blue oceans".
Thanks to Léa Soller, Digiberries Paris!
---
#21- Originals by Adam Grant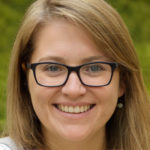 I found 'Originals: How Non-Conformists Move the World, by Adam Grant, to be monumental in terms of how it approaches innovation and originality in the business world. By referencing case studies of business leaders who may not have been the most conventional – but succeeded nonetheless – Grant explores how what many see as 'issues' in certain leadership styles can actually be what helps them progress. This book turns everything that we believe about business and conformity on its head.
Thanks to Erika Barnes, Pet Smitten!
---
#22- Viral Loop by Adam L Pennenberg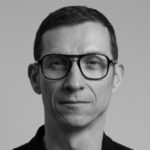 Obviously, there are many books about disruption but my favorite is Viral Loop The Power Of Pass It On by Adam L Pennenberg. It's an amazing snapshot of how some of the biggest brands we know today grew by using the power of viral marketing. It covers Flickr, YouTube, and obviously Facebook from its origins where it took the ideas from a University social site "Hot or not" and evolved it into "FaceMash" which later turned into Facebook.
Thanks to Shane McEvoy, Flycast Media!
---
#23-
Big Data by
Viktor Mayer-Schnberger and Kenneth Cukier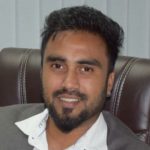 I believe Big Data is the best book for innovation. The central concept of this book is a neologism of yesterday. However, it has become a part of my everyday life. It processes a colossal flow of information and makes my life much easier. The book details new possibilities that technology presents and how to use it. It lets us know all the essential ways to protect ourselves from potential cyber threats and online attacks. I read this book from time to time and drew inspiration from it.
Thanks to Karthik Manoharan, WeCodee!
---
#24- Failing To Win by Mike Quinn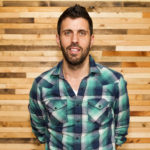 One of the best books I have ever read on innovation, especially in the startup world, is Failing To Win by Mike Quinn. In his book, Quinn describes his startup's journey to revolutionize payment systems in Africa. It details just how difficult, yet rewarding, it is when you are doing something that is the first of its kind. Failing To Win is one of my all-time favorite books, and is a must-read for anyone wanting to learn more about disruption and innovation.
Thanks to Loredo Rucchin, Jukebox!
---
#25- Disrupt by James Bidwell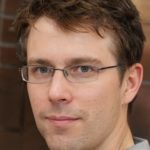 Disrupt: 100 Lessons in Business Innovation, by James Bidwell 100 Lessons in Business Innovation, written by Springwise's James Bidwell, is perhaps the best book of this decade. The book is choke full of case studies and real-world examples. It offers insights into brands that have altered our business landscape. The publication discusses firms of all shapes and sizes, from start-ups to established MNCs. The text lays down a complete
framework for budding business people.
Thanks to Alex Williams, FindThisBest!
---
#26- Rework by Jason Fried and David Heinemeier Hansson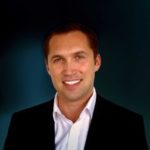 If you're stuck and need an eye-opener, Rework by Jason Fried and David Heinemeier Hansson will become your best mate. It will force innovative minds to think deeply by providing alternative solutions. It's easy to read the book. You'll get straight advice, lessons, and alternatives, which are practical and result-driven. The best part is that it is not lengthy. The point is explained in a maximum of one or two pages instead of dragging it to 20 pages and making it boring. It tells you that there's no need to ponder over solving something that hasn't happened yet.
Thanks to Sergei Lugovskoy, Luxurious Pianos!
---
#27- The Next Age of Disruption by MIT Sloan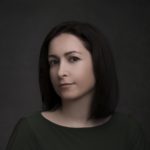 The Next Age of Disruption' by the MIT (Massachusetts Institute of Technology) Sloan Management Review builds on Clayton Christensen's influential theory of disruptive innovation. The book contains contributions by numerous experts, including his colleagues and former students. 'The Next Age of Disruption' analyses issues like talent retention, ethics, and AI as a business tool. It emphasizes eleven sources of disruption which CEOs need to observe closely. I highly recommend this thought-provoking read.
Thanks to Diana Vicheva, Expo Travel Group!
---
#28- Deep work by Cal Newport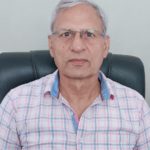 Innovation comes from a focused mind and a focused mind is the outcome of concentration. This book helped me a lot in being disruptive and concentrating on arduous tasks without being distracted. Deep work helps you realize the power of deep concentration and its necessity in today's demanding world. It highlights that any cognitively-demanding task, whenever performed in a state of unruffled concentration will push your analytical capabilities beyond limits.
Thanks to Dr. S.S Nandal, M.G. Creations!
---
#29- Diffusion of Innovations by Everett Rogers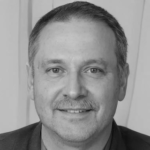 A book that has always helped me tackle this issue is Diffusion of Innovations by Everett Rogers, a classic book on disruptive innovation. Just like its topic, the book holds the potential to help you understand existing norms and break them if need be. It is best known for its categorization of people into types of adopters of change- innovators, laggards, late adopters, and early adopters. It will give you a wide sociological view of how innovations are adopted, a deep analysis of any resistance shown, and how to tackle the same.
Thanks to Randy Angwin, SmartScouter!
---
#30- Beyond Disruption by Jean Marie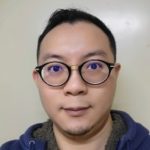 Beyond Disruption is the must-read book for CEO and startup owners that want to achieve rapid growth while building a strong company. Jean Marie wrote this book in 2022, and it continues to be one of the best books on the core principles of Disruption, even in today's digital age. This book shows how Disruption affects vision, strategy, creativity, and media marketing. Beyond Disruption remains a must-read for those seeking a big-picture understanding of disruption principles and how to apply them regardless of niche.
Thanks to Angus Chang, Petwithme!
---
What is the best book on disruption or innovation? Tell us in the comments below. Don't forget to join our #IamCEO Community.