There are skills one has to adapt to be an effective and efficient CEO and anyone can be a CEO. "It's within everyone's grasp to be a CEO" Martha Stewart. The most common skills are decision making being the leader of the team and communication. Some CEOs are born with skills while others have to acquire them through consistent practice. As a CEO, you have to remind yourself it's not always about you and practice servant-leadership in most cases. We asked entrepreneurs what critical skills one must have to be a CEO and here are the awesome responses.
#1- Receptiveness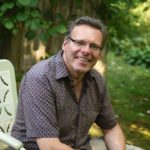 Being able to listen to and accept executives' pieces of advice is vital to being able to learn more about the business's day-to-day operations and make better decisions in the future. A good leader knows how to accept feedback. One way to be receptive is to ask better questions to allow others to share more input. For example, asking Why do you think that might be true? invites a person to discuss the topic more and help you understand more.
Thanks to Bill Bradley, Mediterranean Living!
---
#2- Sense of humor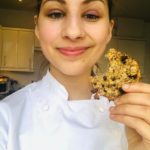 To be a CEO, a surprising but essential skill that you need to have is a good sense of humor. Because when things inevitably don't quite go to plan – it happens to the best of us – you have to be able to laugh at the things that don't quite go your way. You have to remember that 'everything happens for a reason when you're a CEO. And, if something doesn't go the way that you envisioned then there is a reason why – there is a lesson that you need to learn from it.
Thanks to Elena Dyulgerova, VegeVega!
---
#3- Decisiveness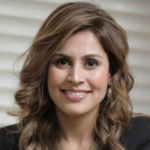 I believe CEOs need to be decisive because they often face unprecedented challenges that don't have an existing solution. In such critical situations, they must make a call in time and stick to their stand, despite roadblocks. In addition, it instills greater trust and a sense of direction amongst employees. Then, CEOs must laterally apply seemingly unrelated information to adapt to new environments, assess new opportunities, and capitalize on them.
Thanks to Rakhi Oswal, Edrio!
---
#4- Communication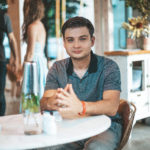 One of the important ones is communication skills. It is almost impossible to become a CEO if you lack this skill. You cannot do without it while meeting with partners, customers, employees, and even competitors. Emotional intelligence, the ability to be a good listener, the knowledge of non-verbal communication means, and even good manners are embraced by communication skills. Without the set of such traits, negotiations are almost doomed to failure.
Thanks to Tim Absalikov, Lasting Trend!
---
#5- Proficiency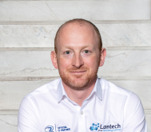 To be a CEO you need to be decisive foremost, those CEOs who are always behind the wave will often be the least successful. But perhaps more importantly, you need to be proficient in the industry you are running. If you are the CEO you cannot operate with success unless you are sufficiently up to date on what's new and also the history of that business.
Thanks to Peter Strahan, Lantech!
---
#6- Ability to encourage innovation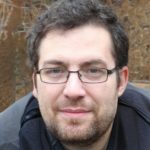 As a CEO, you need to have the ability to encourage innovation and creativity. Boredom destroys motivation. As a CEO you need to allow your employees to express their creative side and bring their ideas to projects. Just because someone works in accounts or the technical department doesn't mean they don't have innovative ideas! Encourage all of your employees to contribute ideas for new products, branding, or even a logo – whatever you're trying to develop or improve within your company.
Thanks to Elijah Miller, RC Ride On Cars!
---
#7- Transparency
It's undeniable that trust plays a vital role in a CEO's relationship with his team. To build this trust, it's essential for the CEO to maintain complete transparency with respect to his professional decisions and goals. When a CEO can be authentic in this way, and involve his employees in most processes they are more likely to feel motivated and dedicated to everything they do. However, make sure to accompany transparency with an approachability to foster a relationship that is truly rooted in trust.
Thanks to Marc Roca, 4WD Life!
---
#8- Proactivity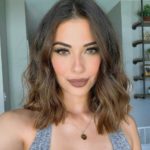 It is absolutely essential that you can think for yourself if you're going to be a successful CEO. You need to be able to anticipate problems and find solutions before they even come up. I think that it's very important to be proactive in the majority of situations, but if you're the one in charge, you can't rely on the advice of other people in order to succeed, it has to come from you. A CEO must have a complete and balanced personality that should include a perfect blend of soft as well as hard skills.
Thanks to Thalita Ferraz, Her Bones!
---
#9- Self-awareness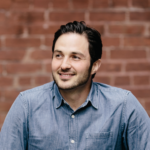 There are two critical skills that I think need to go hand in hand for any CEO who has sustained success. Self-awareness and a biased reaction. Self-awareness, because you need to understand what you are and are not good at and know how to be honest with yourself. If you don't have that, you won't be able to truly assess your and your company's capabilities. Biased reaction, because you have to want to get things done quickly.
Thanks to Eytan Bensoussan, NorthOne!
---
#10- Openness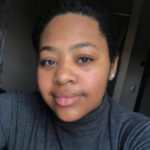 CEOs lead organizations and therefore have responsibility for the entire organization. As for the skill that a CEO must have, I believe openness is key. A CEO should know how to look for a middle ground in making critical business decisions. Before making a risky action, they must weigh the consequences and study how the decision will affect the company and its employees. Additionally, they should be able to have strong communication skills and must be understanding of matters in the workplace.
Thanks to Cayla Thurman, Rize Reviews!
---
#11- Controlled emotion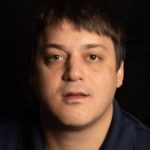 For me, controlled emotion is one of the essential skills a CEO should have. CEOs face stressful situations now and then, and they should be able to maintain a respectful demeanor in which their workers would understand the underlying meaning of the emotion. In an ideal world, CEOs should not become enraged at minor errors. Instead, they should be able to lead employees on the right path to achieve business goals.
Thanks to Tim Clarke, SEOBlog!
---
#12- Growth mindset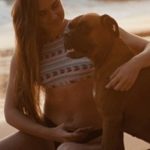 A CEO needs to have a growth mindset. This is the belief that skill and talent are something you can improve and learn over time, not something you're already born with. This kind of mindset has helped me take setbacks as learning curves rather than failures. It's this kind of empowered thinking that creates a positive and encouraging environment within the company. It can shift your employees' perspective and ripple out, helping everyone else develop a growth mindset.
Thanks to Debbie Littany, LongLiveDog!
---
#13- Patience and resourcefulness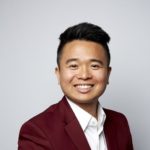 Being patient and resourceful are among the most crucial traits a CEO must possess.  It takes enormous guts and research to establish an empire. A forward-thinking, reachable objective must be decided upon and planned for in order to be successful. I began building my business in 2016, and I can attest that it has included endless research. I have a goal, but that doesn't imply I'll stop once I've achieved it.  I should continue to put in a lot of effort while keeping in mind my employees
Thanks to Michael Shen, Skill Success!
---
#14- Leadership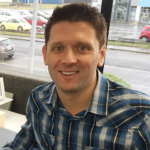 Leadership is complicated. While a good CEO will always solicit and consider input from the team, there are also times when a decision needs to be made quickly and firmly without outside influence. A big part of being an effective CEO is knowing how to be fluid with different leadership styles and when to use each style for the benefit of your team. There are times when you need to be firm, clear, and independent, while there are other times you need to blend in with your team as a fellow colleague.
Thanks to Simon Slade, SaleHoo!
---
#15- Empowering others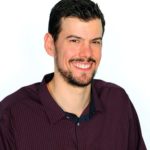 Leadership is as much about knowing when to step back and listen, as it is about stepping forward to speak and lead. To lead, you must be willing to put your ego aside and allow those around you to speak and have input. A skillful CEO will empower those around them to take ownership and leadership in whatever role they have. Empowered people make up an empowered organization. There are other times still that you need to blend into the background and become a fly on the wall.
Thanks to Joshua Uebergang, Digital Darts!
---
#16- Problem-solving skills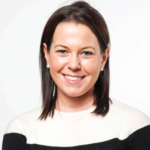 An owner must have strong problem-solving skills to tackle any issues that may arise. Businesses will consistently face challenges as the company develops over time – how an owner responds to those challenges will determine a company's success. Through leadership, networking, and problem solving, a leader can drive his company forward and evolve as a team. Owners should also have strong networking skills to find the best business opportunities for their company.
Thanks to Jodi Neuhauser, Ovaterra!
---
#17- Decentralized leadership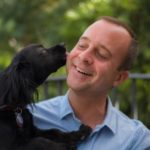 In a few years, the main backbone of workers will be members of Generation Z, who don't accept pressure. Leading global corporations are already using management without bosses or team management. Other than strategic decisions, most issues will be handled collectively. A leader's key skill is to work with the team, distribute tasks, and take initiative. Assists business owners and top managers with business operations. Prepares companies for company emergencies when top management is unavailable.
Thanks to Dr. Kyle Burton, Herbal Ice!
---
#18- Strategic thinking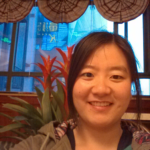 One of my favorite definitions of strategic thinking comes from management thinker Peter Drucker: Marketing aims to make selling superfluous. In other words, a good strategy is about aligning all parts of your business to meet your target market's needs and wants so well that you don't have to put any effort into convincing them to buy from you. This thinking requires a deep understanding of your industry, customers, and business capabilities.
Thanks to Kate Zhang, Kate Backdrop!
---
#19- Stress management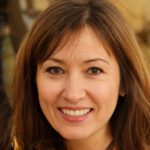 Being a CEO is a huge responsibility. I believe to be effective, you should possess a particular skill set that will ensure that you can handle your company, whatever unpleasant situation it faces. For that, a CEO should have excellent stress management skills. As a leader, he should be a role model to his employees whenever they encounter a stressful situation. If he is the first to be affected and panics, his team will have the same reaction and their mental health will suffer.
Thanks to Caitlyn Parish, Cicinia!
---
#20- Decision making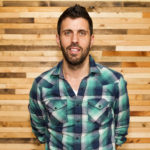 I have found that my job as a CEO boils down to making decisions. On any given day, a CEO will have to make a number of decisions of varying degrees of importance. To be a good CEO, you need to be good at making decisions. You need to be able to make big decisions under pressure. You need to know when to ask for an expert's opinion. You need to be able to listen to others' opinions and consider multiple factors. Good decision-making is both an art and a skill, and mastering it is essential to your success.
Thanks to Loredo Rucchin, Jukebox!
---
#21- Being able to respond rather than react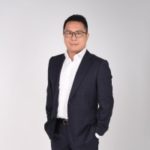 I believe that a CEO has a good ability to respond and look into the matter carefully. Whether it's a financial crisis, hiccups in production, recruitment, sale or marketing etc a CEO should be able to handle these situations by figuring out quickly and making plans accordingly. For example, thinking and listening to the whole situation for a few minutes is better than firing immediately. A good CEO doesn't shout a command that can have unforeseen consequences.
Thanks to Nick Yu, Beadnova!
---
#22- Advanced soft skills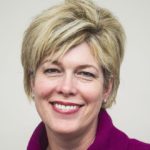 Sociability, teamwork, learning new things, creativity, time management skills, erudition, and strong communication skills are all required for a CEO. To attract the most talented employees in the coming years, you will need these skills for yourself as well as everyone on your team. Also, the level of employee development is the best competitive advantage of any CEO. To make any strategy work, you must have a great team that is equipped with the necessary competencies and skills.
Thanks to Cindy Corpis, Search People Free!
---
#23- Determination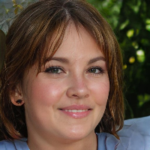 You don't just give up when things get tough. Not every success comes easily, but you keep trying until you and your group are successful. However, leaders know that persistence alone isn't enough to win every fight. As a leader, you must make tough decisions that others avoid. Whether that involves firing someone or making dramatic changes to your company, you must do it. A wishy-washy leader generally fails to get things done and is often exploited.
Thanks to Tania Long, Mealfan!
---
#24- Innovation skills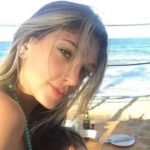 Being a CEO is a difficult job. There are skills that must be possessed to become effective in their job. As an employer, I believe a person must have a development mindset and innovation skills. They should focus on growing more than stability. They must be creative enough to help the business grow rather than staying on a straight path that does not contribute to the enterprise and aid it to become successful.
Thanks to Lily Will, Ever Wallpaper!
---
#25- Understanding new technologies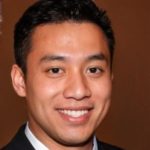 Fundamental alterations brought about by the computer boom alter the nature of labor. Technology takes center stage. The future leader is not just an administrator and manager but also a professional in computational thinking. He must be able to deal with and evaluate vast volumes of data. Technologies will exacerbate data management, privacy, and dispute resolution issues. The administration should resolve them. These are impossible to do without a thorough grasp of how technology functions.
Thanks to Steve Anderson, Junk Yard Near Me!
---
#26- Optimism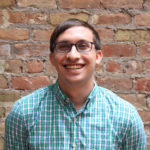 As CEO, your role is to pilot your company toward a brighter future. That's easy to do when things are going well, but difficult to do when things are not. It's during those challenging times, though, that it's more important than ever to be a positive source of information. When things are difficult, whether it be due to factors in your control like the company's profitability, your individual staff will have their own fears that they have to deal with. Being a source of optimism will keep things focused.
Thanks to Flynn Zaiger, Online Optimism!
---
#27- Being flexible with your team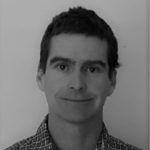 Being a CEO, you have to learn how to compromise with your team. It's not every day that your decision is considered king. You should understand that while you are the executive, you should still consider the decisions your team is creating and see both sides at all times. As a CEO, you have to be the most understanding and open person in the group. Compromising with your team allows them to feel that you understand them and that you are willing to improve your ways for their benefit.
Thanks to Shaun Martin, We Buy Houses Denver!
---
#28- Resilience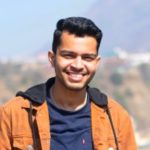 You need to be resilient. There will be times when things go wrong, and as CEO, you will need to take responsibility and bounce back quickly. If you have these essential skills, then you may have what it takes to be a successful CEO. Secondly, you need to be able to make quick and effective decisions. Often, there is no time to consult with others when making decisions as a CEO, so you need to be confident in your own ability to make the right call.
Thanks to Aditya Raj Singh, Stallion Cognitive!
---
#29- Time management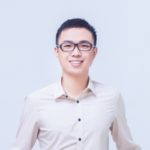 Time management is crucial to running a company. Without time management skills, the company cannot achieve its goals efficiently. A CEO who lacks time management skills can spend too much time on trivial issues, which would prevent them from completing crucial responsibilities. Time, money, and productivity are lost as a result. It's crucial to manage your time effectively and with the organization. A CEO who is effective at managing their time can concentrate on the most important activities.
Thanks to Luke Lee, PalaLeather!
---
#30- Being persuasive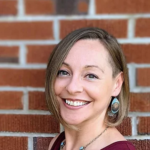 A CEO must have the ability to persuade others. Since you are the company's CEO, getting your employees to obey your rules and directions will be more difficult if you lack control over them. Being a CEO requires the ability to manage a team of employees, make strategic decisions, and maintain an effective working relationship with clients. Moreover, if people respect and believe in what you do, you may persuade more people of your goals, which is advantageous for both the business and you as a leader.
Thanks to Shannon Steinberg, Allied Van Lines!
---
What essential skills do you need to be a CEO? Tell us in the comments below. Don't forget to join our #IamCEO Community.