Marketing
30 Entrepreneurs Explain How They Advertise Their Businesses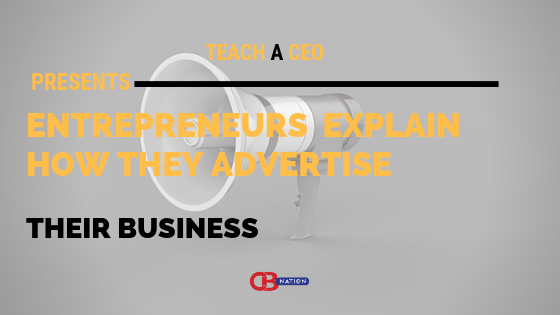 Whether directly or passively, promoting your business is an important step to getting clients for your business.  A little planning and some budget allocation for advertising will get you moving in the right direction and with the advancement of online marketing, there are various options you can choose from. For example, you can start with your existing networks, give away some products or set up digital ads.
Here's how entrepreneurs and business owners advertise their businesses.
#1- By sharing expertise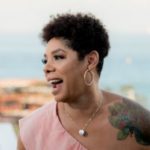 As the owner of a small business where I work behind the scenes for other small business owners, it's not only hard to explain what I do as a Fractional Chief Operating Officer for my clients, but also hard to advertise the results. To overcome these obstacles, I've leaned into sharing my expertise rather than my client results. To do so, I share my expertise on podcasts, social media, virtual speaking stages, and online magazines with contributing writing. Any expert can do the same to borrow large audiences.
Thanks to Sha'Cannon, ShaCannon!
---
#2- By doing online brand partnerships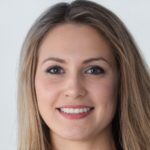 As personal finance brokers, our biggest challenge is not finding customers but rather placing ourselves in front of them when they need us most. And it is for this reason that we invest most of our advertising dollars in SEO and online brand partnerships because raising our brand awareness online is the most effective way for us to reach clients that may be looking for financial assistance but have no idea where to start looking for lenders.
Thanks to Mila Garcia, iPaydayLoans!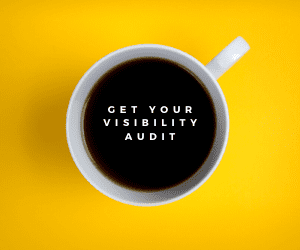 ---
#3- Using optimized SEO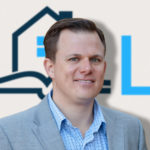 I use optimized SEO for advertising my Assisted Living business. My team leverages the power of search engines and Google's ranking requirements to push our page visibility for target personas. I'm proud to say that our efforts are paying off: Currently, Assisted Living has the fastest loading pages for both desktop and mobile among our competitors. We've also coupled this with community reviews on major networks like Facebook to strengthen our social proof. It's 2022, and we're set on making technology work for us in all forms of marketing.
Thanks to Stephan Baldwin, Assisted Living!
---
#4- By encouraging word of mouth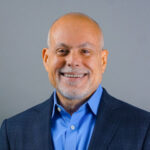 One of our preferred ways to advertise our business is by building our reputation as an expert in our industry and encouraging word of mouth. We do this by offering niche expert services that allow us to position ourselves as experts when it comes to engineering and IT recruiting. We've had many of our clients go on to recommend us to others. To drive these recommendations, we offer our clients rewards and discounts for referring clients to us.
Thanks to Joe Coletta, 180 Engineering!
---
#5- Diversified marketing strategy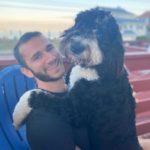 We use several methods to raise awareness for our business because a diversified approach inevitably provides the best ROI. We focus on social media, digital referrals, email marketing, and affiliate sponsorship in our advertising to maximize our reach.
The crucial component of marketing strategically today is accurately defining your ICP. The best way to do this is to collect and aggregate data from your users about what they want and do. Your brand messaging will be at its strongest if you create consumer feedback loops using surveys and other tools to get to know your audience.
Thanks to James Shalhoub, Finn!
---
#6- Paid search advertising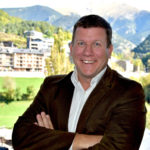 Paid search advertising is an effective way to reach potential customers. With paid search advertising, you can target specific keywords and create ads that are specifically designed to generate leads or sales. What's great about paid search advertising is that it won't burn a hole in your pocket because you don't need a big budget to get started. The key to paid search advertising is to target the right keywords and create ads that are relevant and interesting to your target audience.
Thanks to Peter Lucas, Relocate To Andorra!
---
#7- Social media advertising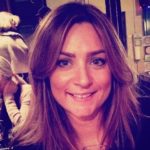 Social media advertising is one of the most effective ways to reach potential customers. Not only does it allow you to target a specific audience, but you can also create ads that are specifically designed to generate leads or sales. The best part about social media advertising is that it is relatively inexpensive, and you can get started with a small
budget. The key to social media advertising is to create ads that are relevant and interesting to your target audience.
Thanks to Danielle Bedford, Coople!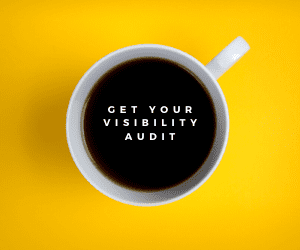 ---
#8- Designing cable ads to extend our reach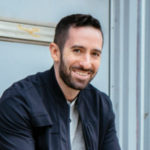 We are retrofitting a classic marketing strategy by testing our advertising on Linear TV. Linear TV is more popular with older generations (50+) whereas most other demographics now stream their television. I predict that appealing to cable audiences will open the door to a wider consumer base, especially demographics that would otherwise not hear about our brand. We are crafting an advertising campaign for Linear TV because we want to maximize our marketing reach to those consumers we can't reach on avenues like social media or email.
Thanks to Zach Goldstein, Public Rec!
---
#9- By creating a business blog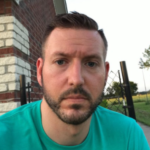 When I set out to advertise my business, the first thing I did was create a business blog. This gave me a platform to talk about my product, and it also allowed me to share useful information with my potential customers. In addition, creating a blog helped to improve my search engine ranking, making it easier for people to find my website. Finally, I made sure to include my contact information on all of my marketing materials. This made it easy for people to get in touch with me if they wanted to learn more about my business.
Thanks to Brian Bram, Home Gym Strength!
---
#10- Having a diverse approach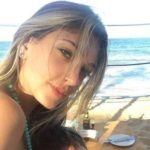 I use a variety of methods to advertise my business. I have a website where potential customers can learn more about my products and services. I also use social media to reach out to potential customers and build relationships with them. I make sure to post regularly and interact with my followers so that they feel connected to me and my business. I also use traditional methods such as print ads, flyers, and word-of-mouth. I believe that a diverse approach is the best way to build a successful business.
Thanks to Lily Wili, Ever Wallpaper!
---
#11- Focusing on customer education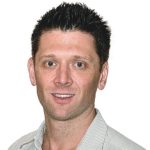 At SaleHoo.com, we primarily focus on customer education to attract and retain new customers. We do this through all the commonly used channels (social, organic, and paid) by providing in-depth and relevant educational resources to help our customers enhance their knowledge about the nature of our product before they purchase. Having more educated customers has huge benefits through onboarding, retention and overall LTV to our company – it's a win-win!
Thanks to Simon Slade, SaleHoo!
---
#12- Combination of paid media and organic search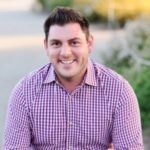 We have found the most effective way to advertise is a combination of paid media and organic search (SEO). Paid media includes Facebook, Instagram, Google, LinkedIn, and craigslist. We also create high-quality content on our website which attracts our customers who are searching google for the topics we write about. Lastly, we have done a NASCAR sponsorship and run video commercials on local TV networks. The latter two were for branding and awareness.
Thanks to Shaun Savage, GoShare!
---
#13- Letting our platform solution do the talking for us on LinkedIn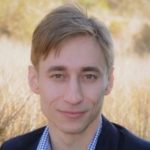 As we are the leading out-of-home advertising platform, we let our platform solution do the talking for us on LinkedIn. Social media provides a natural setting to interact. When it comes to LinkedIn, you can customize your messaging by researching the LinkedIn profiles of potential customers. Doing so allows you to identify different organizational stakeholders and determine their pain points. Social media posts that offer helpful information are guaranteed to stand out in your clients' feeds.
Thanks to Chris Gadek, AdQuick!
---
#14- Using SEO strategy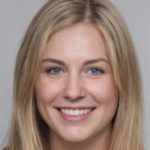 To market our business, we use aggressive SEO strategies. We've structured our site to maximize the impact of SEO, and we put out a steady stream of content to our audience and try to make it the best quality content in our field. We also use continuous link-building strategies, which are very effective. Our goal is to drive as much traffic to our site as possible, and we see growth on a daily basis. We have a long way to go, but we're
making excellent progress. We have an entire team involved in the process.
Thanks to Esther Strauss, Step by Step Business!
---
#15- Creating value for others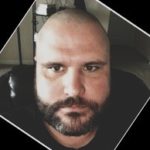 As an entrepreneur, there are a million different ways to market your business. But in my opinion, the best way to advertise your business is by creating value for others. Find a way to help people solve their problems, and you'll be well on your way to building a successful business. When you provide real value, people will start talking about you and recommending your products or services to their friends and family. So focus on creating
value first and everything else will follow.
Thanks to Jeremy Luebke, We Love Land!
---
#16- Providing an exemplary service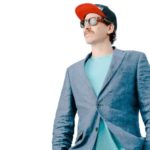 I have experience working with businesses of all sizes, specifically with their marketing
departments. Word-of-mouth is always a powerful advertisement. Also, it is good to have some walking advertisers proving the credibility of our service. Hence, one of the ways we advertise our business is to satisfy our clients. Their referrals are a great marketing strategy considering that it is more convincing than mere ads. So, working on our service and striving to improve is one of our methods.
Thanks to Scot Chrisman, The Media House!
---
#17- By doing local listing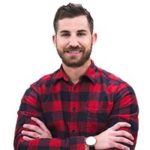 I use a number of different advertisement platforms to promote my business, and the local listings have been the most effective among them when it comes to making some local clients. To take advantage of this kind of advertising, all you need to do is list your business information on Google My Business as well as Being listing. Just add your business name, website, images, and working hours on these platforms, and you will be found on people's web searches in your area.
Thanks to Philip Pasma, Asterisk!
---
#18- Through guest posting and social media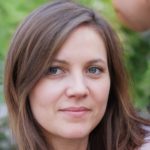 I advertise my business through guest posting and social media. As an online-based company, guest posting is effective because it gives me access to an established audience. It allows me to link back to my business website from the article directly. In addition to new site visitors, I gain domain authority and increased my search engine ranking. Social media has a wide reach, and influencers have the attention of niche communities that my company targets for potential clients.
Thanks to Stella Scott, EasyPaydayLoan!
---
#19- Through Instagram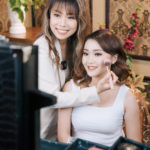 The main way I advertise my business is through Instagram. I actually have two accounts one for my target audience to see my qualifications, how my business is run, and where they can join my classes. The other Instagram account is more personal it gives my audience a deeper look into my life and who I am as a person. I find that giving people the opportunity to see me in my business life and my personal life lets them know how passionate I am about my business.
Thanks to Vivi Mintara, Eye Makeup Lab!
---
#20- Through Upwork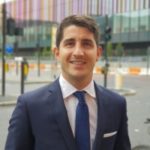 I advertise myself on one of the most popular consultant/agency platforms (i.e. Upwork) and focused on delivering top-notch content to hit 100% customer satisfaction. There are many out there, but I recommend focusing all your efforts on one to attain an exceptional profile. I managed to secure my top-rated badge (representing the top 10% in Upwork) which helped me stand out from the rest a little bit, and later this month (fingers crossed), after working with large contracts for 12 months successfully, I will hopefully be securing the Top Rated Badge Plus (represents the top 3% in Upwork).
Thanks to Eduardo Cifre, Digitadu!
---
#21- By reaching out to micro-influencers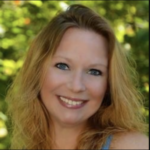 I advertise my business by reaching out to micro-influencers. I have found this strategy to be extremely effective in making my brand stand out. The best part is that micro-influencer marketing is way more affordable than targeting the top celebrities and influencers. Even though they have a small follower count, these fans are as loyal as any others. The influencer also has a better one-on-one relationship with their followers. So, advertising my business and products through these micro-influencers has racked up my sales and conversion rates.
Thanks to Pauline Delaney, CV Genius!
---
#22- By creating engaging content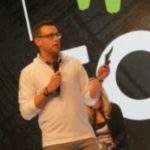 As an entrepreneur, one of the ways through which we advertise our business is by creating engaging content. Our company aims at marketing content that resonates with our target audience. Otherwise, there is no use in advertising the business if the content does not align with our current and prospective customers. Most people are attracted by content that is informative and helpful for them. This eventually leads them to become loyal customers. We put in significant efforts to produce high-quality and consistent content. Therefore, our business constantly establishes credibility and builds trust.
Thanks to Brandon Walsh, Dads Agree!
---
#23- Through print media, television, and radio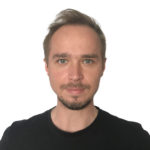 Print media is a popular way to advertise businesses. We like to use newspapers and magazines that are often willing to run ads for free or at a discounted rate in order to attract more readers/viewers. Television and radio advertising can be expensive but it is still a popular way to reach a large number of people quickly. Outdoor advertising such as billboards and bus stops can also be very effective, and we take full advantage
of these methods as well.
Thanks to Tomek Mlodzki, PhotoAiD!
---
#24- Through TikTok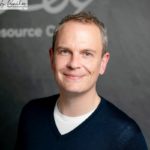 TikTok has seen an upsurge over the past two years, which is why I advertise my business through this platform. My video content consists of taking my viewers behind the scenes and letting them know about the intricacies of investing/dealing in such a business. I try to educate and inform my audience through TikTok, which allows me to build an interpersonal connection with them. Consumers can also leave their constructive criticism in the comment section, which allows our expectations to stay grounded.
Thanks to Jon Lynn, My Office Pod!
---
#25- Having a referral system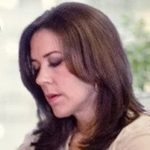 Arguably, referrals are one of the easiest ways to put your business on the front foot. The easiest way to get business through your doors is to ask those around you to give a lending hand. But that is not a sustainable advertising channel. Having a referral system where customers can refer new customers, and get awarded for it has been instrumental for us. At the end of the day, one of your customers knows someone who needs the services of your business.
Thanks to Gene Fitzgerald, Best Osmosis Systems!
---
#26- By getting involved in local community events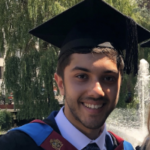 Small businesses should concentrate on participating in community events. You can make a monetary donation to a local charity or a product donation in kind. It will not only help you get in front of potential clients, but it will also provide you the satisfaction of supporting worthwhile, local causes. You may also hold events or give away prizes to gather customer information and follow up with them for repeat business and recommendations.
Thanks to Brandon Wilkes, The Big Phone Store!
---
#27- Through Google AdWords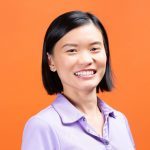 Google AdWords is the best method works for me to advertise my business, it is a form of advertising that allows businesses to create ads that appear on Google's search engine results page (SERP). Businesses can choose to show their ads to people searching for specific keywords related to their products or services, or they can show their ads to people who are visiting specific websites. Google AdWords is an effective way to reach potential customers and generate leads.
Thanks to Fanny Surjana, Quench list!
---
#28- Using engaging visual creatives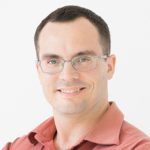 Market data show that images & infographics work better than standard ad copies, while videos perform more than static visuals. The best way to advertise your business is to showcase your products & services in an appealing way. Video ads make a huge difference in terms of conversions. Choose the most suitable online channels (a.k.a. those where your target audience is) then publish amazing designs to convey your message.
Thanks to Benjamin Poirrier, Prodima!
---
#29- Through blogging and Reddit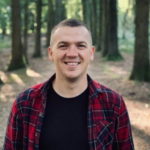 My business has a blog section on our website and we also appear on other notable sites in the form of guest posts. Then, there's a bit of social media marketing. I also wait until r/Entrepreneur or r/SmallBusiness subreddits run one of their promote your business posts, that's what I do, and they really do work minus the side-effect of spamming people.
Thanks to David Reed, LLC Stars!
---
#30- By staying socially engaged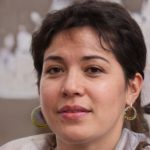 We believe that local advertising is very important, so we make an effort to stay socially engaged. Connecting with a community chapter is an excellent way to keep in touch with neighbors as well as other entrepreneurs. Our staff is always enthusiastic about participating in local gatherings so that our company can get introduced to other
enterprises. Since the businesses are linked by a sense of community, when necessary, they watch out for each other and invariably prefer to assist other businesses.
Thanks to Elena Jones, Finance Jar!
---
How do you advertise your business? Tell us in the comments below. Don't forget to join our #IamCEO Community.