Bookshelf
27 Entrepreneurs List Their Favorite Business Books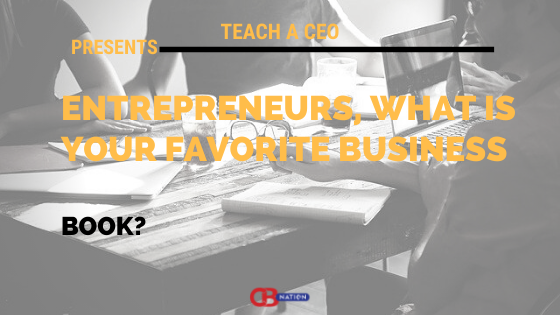 As musician Frank Zappa once said, "So many books, so little time." For a business owner or budding entrepreneur, books can be a life preserver. Of course, valuable lessons often come from doing. Business lessons can be learned by trial and error and by putting yourself out on the line. But the same lessons can also be had from a book. Reading about the errors and triumphs of other business leaders can prevent you from making mistakes and push you in the direction of success. Beyond lessons, a good business book can inspire you to lift your business to an even higher level. Below is a selection of business books chosen as favorites by entrepreneurs and business owners.
#1- The Millionaire Mind by Thomas J. Stanley & William D. Danko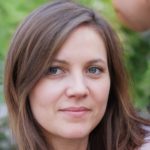 My personal favorite is titled The Millionaire Mind by Thomas J. Stanley, Ph.D., and William D. Danko, M.Ed. This text focuses on the inner workings of millionaires as they go through their daily lives in order to help them achieve success in every aspect of their life: career, wealth creation, and personal development. It's written for the average person and it's easy to read. This book has taught me the importance of a money mindset and it has increased the amount that I can invest in my business.
Thanks to Stella Scott, EasyPaydayLoan!
---
#2- Lucky or Smart by Bo Peabody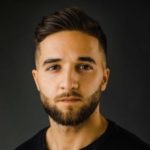 Lucky or Smart is an exciting book authored by my favorite entrepreneur, Bo Peabody. You can read his entire business insights in just one sitting and discover meaningful, life-changing wisdom. The best part about Lucky or Smart is the message the writer wants to convey to everyone. It highlights that intelligence can be an edge, but you need the luck to put you in the right place to succeed. The book even points out that a B-Level student can create companies where the employees are composed of A-Level students.
Thanks to Allan Stolc, Bankly!
---
#3- Sales EQ by Jeb Blount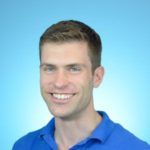 My favorite business book is Sales EQ by Jeb Blount. I picked this one because sales are at the heart of any business, and it's the one thing that sets winning, sustainable companies apart from those that fail or close down. Sales are the lifeblood of a company and success in sales unlocks an almost unlimited number of doors for entrepreneurs. In this book, Jeb Blount covers all the important aspects of success in sales and breaks them down into pieces that are easy to implement. The book is easy to read and understand and is also available in audio format.
Thanks to Brain Bosscher, Condo Control Central!
---
#4- Jack Welch's, GE's books including Winning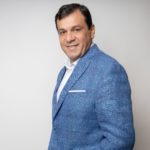 I've read all of Jack Welch's, the former CEO of GE's books including Winning. He was considered a top business leader in his time with successful year after year gains. This book goes over his business philosophy, looks inside a company, looks outside a company to achieve big wins. It goes over leadership, strategy, management, and teamwork. My favorite part is how it emphasizes the strengths of your team and how to
strengthen your team to have a successful company.
Thanks to Berge Abajian, Bergio International Inc.!
---
#5- Think and Grow Rich by Napoleon Hill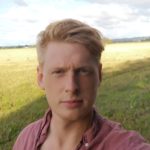 Of all the business books I've read so far, the book called Think and Grow Rich by Napoleon Hill remains one of the most inspiring ones. I tend to get many ideas from this book which had personally helped me a lot in managing business strategies. One of the best values that this book teaches us is the value of faith. The aim to reach your goals starts from your mindset and so, the first step is to believe in yourself. The author goes on to empower the readers with many teachings that come with a meaningful purpose.
Thanks to Axel Hernborg, Tripplo!
---
#6- Girl On Fire by Cara Alwill Leyba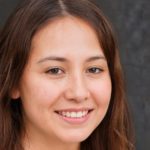 The follow-up to Girl Code, Girl on Fire is yet another masterpiece from Cara Alwill Leyba that gets down to empowering readers to trust their instincts and blaze their own trail. Coming from one of the pioneering voices in the women's entrepreneurship movement, it revisits the changing rules of what was once considered the status quo and shows you how to master and even recreate them. Running a successful business is all about putting your vision to work in the best ways possible.
Thanks to Eva Taylor, WP Buffs!
---
#7- Steve Jobs' biography by Walter Isaacson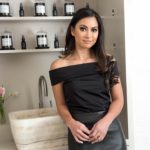 Steve Jobs' biography by Walter Isaacson fascinated me the first time, I had to read it two more times over the years. I admire Steve's ability to convince and inspire people to build great products. Perhaps he wasn't known for his charm or his grace. But I respect his ability to get things done. The 48 Laws of Power by Robert Greene is a practical guide on ambition. It opened my eyes to the psychology of those who want power. How to Win Friends and Influence People by Dale Carnegie. Warren Buffet took Dale Carnegie's class, and to this day has his diploma hanging in his office.
Thanks to Rechelle Balanzat, Juliette Cleaners!
---
#8- The Practice by Seth Godin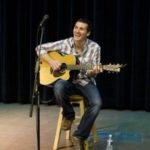 The Practice by Seth Godin is consumable, easy to access, and most importantly it's powerful. Though my line of work, real estate, isn't essentially a creative endeavor, I find that Godin's philosophy here applies to what I do. There's a creative element in any kind of work when you think about it, and looking at my business through that lens has helped me to think outside the box and grow more effectively. There are just over 200 short readings filling up this little blue book.
Thanks to Brett Riggins, Connect Home Buyers!
---
#9- Dare to Lead by Brené Brown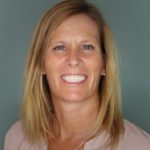 Teaching you how brave leadership is a lot more than staying curious, asking the right questions, and adopting skill-building traits, this book from Brené Brown introduces you to practical ways to take the next step in becoming a daring leader. It teaches you to discover the potential in people as well as processes and, more importantly, find the courage and direction to nurture it, a clear departure from the usual approach of pushing others to deliver. A perfect mix of leading and management lessons makes this book a great read for leaders from all walks of life.
Thanks to Mary Jurgensen, Gary and Mary West Pace!
---
#10- Never Lose a Customer Again by Joey Coleman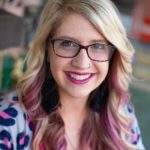 My favorite one in my area of expertise is Never Lose a Customer Again by Joey Coleman, which shares how to use social media and other outlets to truly wow your customers and clients to ensure they become raving fans and never want to leave you, and remain repeat customers! My second suggestion is The Big Leap by Gay Hendricks, which teaches us that when we feel like life is getting in the way, we need to push through to reach our true potential and push past our upper limit problems.
Thanks to Laura Rike, Simply Pintastic!
---
#11- Getting Things Done by David Allen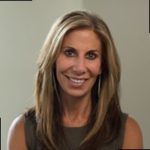 Entrepreneurs and business owners are some of the most common people that procrastinate at work, resulting in losing out on so many potential sales for the business. If you need one good book that can solve your productivity issues completely, Getting Things Done by David Allen is the one you should rely on. This book is all about building a system that can capture ideas and work on the right things at the right time, resulting in lesser procrastination and more efficiency in the workplace. In this book, Allen talks about how overloaded executives and entrepreneurs can review their priorities.
Thanks to Julie Friedman, Skyway Behavioral Health!
---
#12- Delivering Happiness by Tony Hsieh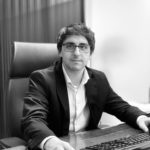 Delivering Happiness is a must-read for any entrepreneur looking to build a successful business with purpose. In the book, Hsieh shares his unique experience of building Zappos, one of the most successful online retailers in history. He chronicles the company's incredible growth, from its early days as a startup to its eventual sale to Amazon for $1.2 billion. Along the way, Hsieh provides readers with invaluable insights into what it takes to build a lasting business. If you're looking for inspiration and practical advice on how to create a thriving company, this book is a great place to start.
Thanks to Marc De Diego Ferrer, MCA Assessors!
---
#13- Simple Numbers, Straight Talk, Big Profits! by Greg Crabtree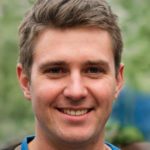 This book is a great read for entrepreneurs because it provides simple and straightforward advice on how to improve your business finances. Crabtree offers his readers easy-to-understand explanations of financial concepts, as well as actionable tips to help you make better decisions with your money. The book is also full of real-life examples of businesses that have used the principles outlined to achieve success. Overall, Simple Numbers, Straight Talk, Big Profits! is an excellent resource for anyone looking to improve their financial literacy and grow their business.
Thanks to Cody Crawford, Low Offset!
---
#14- The Personal MBA by Josh Kaufman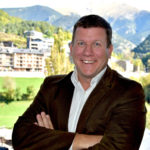 The Personal MBA is a comprehensive guide to business education, distilling the most important concepts from the world's top business schools into one easy-to-read volume. Kaufman provides readers with an overview of essential business topics like accounting, finance, marketing, and operations, equipping them with the knowledge they need to make smarter decisions in their businesses. The book is also packed with practical advice and real-world examples, making it an invaluable resource for entrepreneurs.
Thanks to Peter Lucas, Relocate To Andorra!
---
#15- The Ultimate Sales Machine by Chet Holmes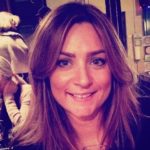 The Ultimate Sales Machine is a must-read for any entrepreneur looking to improve their sales skills. In the book, Holmes breaks down the science of selling and provides readers with actionable advice on how to close more deals and boost their business revenue. He also includes case studies of some of the most successful salespeople in history, so you can learn from the best of the best. If you're passionate about taking your sales game to
the next level, then this book is definitely for you.
Thanks to Danielle Bedford, Coople!
---
#16- The Effective Executive by Peter F. Drucker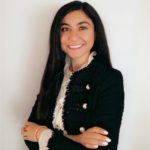 If you are looking to manage and master the art of effective delegation, the book The Effective Executive by Peter F. Drucker is the one for you. This book is about uncovering the tricks and tactics to manage upward and effective delegate tasks at the workplace. This can be highly beneficial if you are a business owner, as it is definitely not easy to manage multiple tasks at a time and accomplish everything with full efficiency. This book
will teach you everything about the right way to delegate the tasks to the concerned teams and ensure they are fully equipped to get the job done.
Thanks to Zarina Bahadur, 123 Baby Box!
---
#17- Profit First by Mike Michalowicz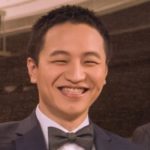 If you are looking for different ways to increase your business revenue, you will be astounded when you start reading the book Profit First by Mike Michalowicz. This book is all about offering different strategies and tricks that can help your small business turn into a money-making machine. It offers multiple ways that can boost your small business and maximize your profits in no time. The book is loaded with valuable advice that can be really fruitful if you are looking to grow your business.
Thanks to Chun-Kai Wang, Snake.io!
---
#18- E Myth Revisited by Michal E. Gerber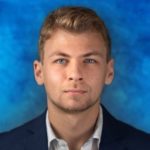 There are plenty of mistakes that small business owners make, that their business struggle to make sales and eventually shut down in no time. The book E Myth Revisited by Michal E. Gerber isn't a regular book about running a small business. It is all about how business owners and entrepreneurs can maximize their business profits and run without any intervention. The book offers some practical solutions and tips catered toward streamlining the business processes.
Thanks to Colton Horn, Breinfuel Inc!
---
#20- 4 Disciplines of Execution by Chris McChesney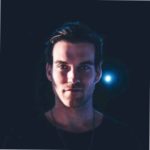 To make your business successful, you need to understand the power of strategic execution. The book 4 Disciplines of Execution by Chris McChesney, Sean Covey, and Jim Huling talks about how entrepreneurs and business owners set so many different goals but are not able to execute them well. The author focuses on having adequate control over the set goals and creating a certain strategy that can help to execute the entire plan
well. You can find countless tips, tricks, and solutions to solving business queries.
Thanks to Jack Klauber, Everyday Dose!
---
#21- Ogilvy on advertising by David Ogilvy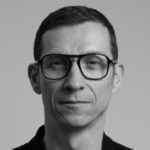 Since I run a digital marketing agency, I'm obsessed with books about advertising. I think one of the best books I've ever read about marketing is the classic "Ogilvy on Advertising" by David Ogilvy. Even though it was written decades ago nearly everything it covers can be applied to today's markets. The section on business-to-business marketing has absolute gems that can be applied to both website design and content as well as paid social media advertising.
Thanks to Shane McEvoy, Flycast Media!
---
#22- Hero on a Mission by Donald Miller's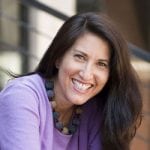 I started a global branding and digital marketing firm 20 years ago. My latest favorite business book is NYT bestselling author Donald Miller's Hero on a Mission. He argues that the key to living a more meaningful life is to write your obituary now which may sound morbid but really if you want your life to end up a certain way, you have to live it intentionally and work your way backward. We create goals for building a business, completing a project, or anything else, so it makes sense that it would work for creating a plan for your life too.
Thanks to Paige Arnof-Fenn, Mavens & Moguls!
---
#23- Managing to Make a Difference' written by Talent Plus Fellow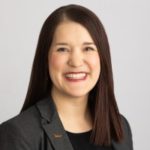 My number one business book is 'Managing to Make a Difference' written by Talent Plus Fellow and board member Larry Sternberg and one of our retired leadership consultants Kim Turnage. This book is based on solid research as well as decades of management experience. It is intended to be the handbook for middle managers and offers a roadmap to engagement, talent development, and excellence in management. The techniques they offer in their book can help middle managers achieve organizational goals and empower their employees to achieve their own.
Thanks to Makenzie M. Rath, Talent Plus!
---
#24- Never Split the Difference by Chris Voss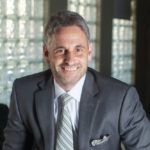 This book is a negotiation masterclass. The author – Chris Voss, is a former FBI hostage negotiator, so he is the top teacher in the art of negotiation. Every chapter is an incredible resource for business owners. Chris explains the importance of gaining trust and how that helps you understand the true motives of others so that you can meet their needs. As a business owner, I have employed several techniques explained in this book, and it has significantly improved the outcomes of my negotiations.
Thanks to Marc Lamber, Lamber Goodnow Injury Lawyers!
---
#25- The E-Myth Revisited by Charles Cridland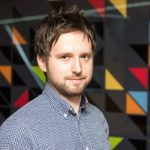 This book should be the first stop for beginners. It explains how to run your business without you. The author tells you how to systemize your business to operate smoothly without your intervention. Moreover, E-Myth takes on an entrepreneurial myth that companies are founded by entrepreneurs seeking profits. Whereas they are started by 'technicians' who decide to work for themselves. The entrepreneurial and managerial traits and then combined with a technician's skills to become a successful business owner.
Thanks to Charles Cridland, YourParkingSpace!
---
#26- Profit First by Mike Michalowicz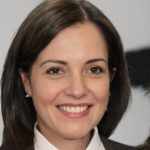 My favorite business book is "Profit First" by Mike Michalowicz. It is a super interesting book. The whole point of the book is "Securing our profit first and running our business on the remaining cash left" I was able to learn how profit is a mindset. A mindset where we erase the old model of, sales minus expense equals profit and replace it with sales minus profit equals expenses. I have learned from this great book that when profit is not a priority, you become a slave to your business, making just enough to get by but when profit is a priority, you focus on making your business as profitable as possible.
Thanks to Emma Gordon, USSalvageYards!
---
#27- Zero to One by Peter Thiel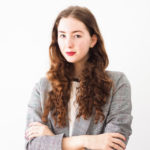 Reading Peter's Thiel Zero to One helped me with my business, so I consider it one of my favorites to read and re-read. Peter Thiel is a co-founder of Paypal, and he gave the readers an overview of a monopolistic approach in business and how it differs from others. It changes your view on how you should start your business and avoid the conventional way of doing it. The author is straight to the point and doesn't make cheesy promises of success. I love it because it makes me think, and it challenges my creativity. I was able to apply most of the author's approach in real life.
Thanks to Amanda Royle, Imgkits Studio!
---
What's your favorite business book? Tell us in the comments below. Don't forget to join our #IamCEO Community.