Answer
23 Entrepreneurs Describe Their Average Day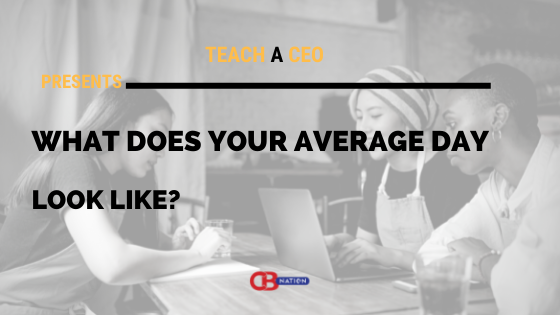 It's the habit of successful people to follow a daily routine. Taking time to design your day can reduce the overwhelm and stress that come along with failure in order to help you achieve your work and personal goals. Though the nature of work can greatly determine whether one sticks to a particular routine, there are some habits such as the morning routine that helps kickstart your day with energy. A routine for your average day shouldn't be boring or rigid but adhering to one can greatly help improve your efficiency and productivity.
We asked entrepreneurs and business owners how their average day is and here are the responses.
#1- Consists to two meditations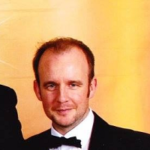 A typical day in the life of a director is not fun. In truth, there is no such thing as a pleasant job for a CEO or director. While others may find the work we perform to be enjoyable and rewarding, I struggle on a daily basis to feel like I am contributing enough. I fail at something every day (or sometimes most things). However, when I reflect on how my day went in my journal at the end of the day, I find that we only made minor progress. One of the most crucial components of my daily routine as a CEO is to reflect and have that self-assurance. This is something I do twice a day. I meditate twice a day, once in the morning and once in the evening as I write in my daily diary. Working hard is important, but taking the time to reflect and appreciate what you have is equally important.
Thanks to Mark Osborne, Orangeries UK!
---
#2- Starts with grabbing coffee and breakfast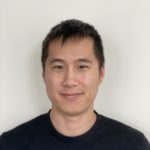 An average workday for me consists of grabbing my coffee and breakfast on the go on days I choose to work on-site and, on remote days, I wake up and have my coffee and breakfast. I need both to function properly throughout the day. Next, I go over all the work to be done and the tasks in process in my morning meetings with my team. Then I move on to the work tasks that I have assigned for myself, have a lunch break, wrap up the day and head home to relax with family.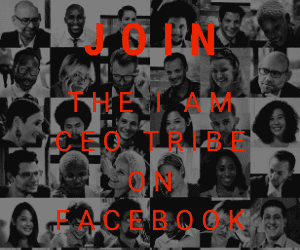 Thanks to Dan Ni, Messaged!
---
#3-
Most evenings are for rest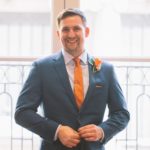 With our modest business so busy right now, I'm not sure I will have a normal day. But I usually aim to start the day with a healthy breakfast. Mornings are generally spent responding to and preparing emails related to current initiatives. I also try to take a break in the morning. Lunch is frequently served around noon and the afternoon is free. I might meet a potential business partner or look at new media or marketing. There is also a mid-afternoon break. I'll utilize the late afternoon to finish up and then try to get some exercise, ice hockey being one of my main loves. The evening is mostly for rest and relaxation, and I always try to get a good night's sleep to start the next day fresh.
Thanks to James Angel, DYL!
---
#4- Mainly have to do with meeting clients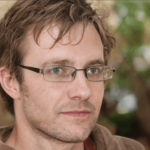 I travel frequently to be with our clients because I believe that face-to-face connection and communication results in more rapid and high-quality outcomes. Our days frequently reflect this as we travel throughout the country with our clients.
Thanks to Steve Scott, Spreadsheet Planet!
---
#5- Starts with reading for about an hour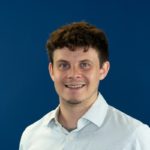 I set an alarm for roughly 4 a.m. or 4:30 a.m. I normally get up and read for approximately an hour before going for a morning run. I fluctuate throughout the day according to the tasks at hand: meetings, white boarding, analysing and testing processes, improving the application and working on industry strategic alliances. In the evening, I complete the day with another run.
Thanks to Kevin Cook, Track Right!
---
#6- I wake up early and start work immediately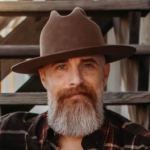 Entrepreneurship is not exclusively about bold, forward-thinking strategic initiatives. Numerous little jobs must be completed in order to keep the firm running. From the moment I wake up until I fall asleep, there is no time to waste. To save time, I frequently work from home. I typically rise at 8 a.m. and immediately begin work. I rarely take my first meal before 1 p.m. and I always do so while working. At 7:30 p.m., I report at the gym. I return home, cook and work until 1 a.m. I chant or meditate before going to bed. In total, I devote 17 hours daily, seven days a week to my business. Nonetheless, it is insufficient toa ccomplish everything.
Thanks to Taylor Murchison, On the Map Marketing!
---
#7- Starts the night before with a reflection of the next day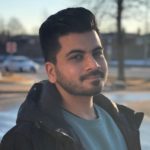 My typical day begins at 5 a.m. with meditation and a review of my personal goals. A rigorous workout follows to keep my physique and physical strength in sync with my mental and overall business steadiness. As soon as I've finished my morning shower, I head directly to the office. I spend an hour reading up on real estate before sitting down at my desk and swiping my fingers on the keys. As I work on our website or search for properties for potential clients, I never lose my focus. I conclude the night with a good supper and, if I'm lucky, I do a little more reading and spend a couple more hours online before turning in for the night. I like to spend approximately 15 minutes before I go to sleep thinking about how I want my day to go the next day, then fall asleep and repeat the process.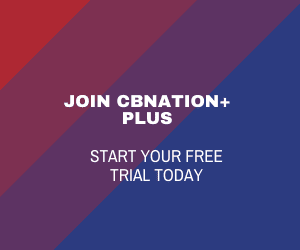 Thanks to Vishesh Raisinghani, Piggy Bank!
---
#8- I wake up early and start by reading the newspaper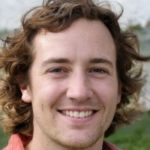 Successful people typically rise early in order to avoid procrastination. Without an alarm clock, my internal clock wakes me up early and prepares me for the day. Once I'm awake, I normally read the Wall Street Journal and a devotional to ensure that I'm in the greatest possible frame of mind. I like to meet with my foreign staff early in the morning through video conference calls. Certain days are devoted entirely to networking and building relationships with other industry executives. I also enjoy making my way across the office's various departments during the day because it allows me to catch up with my team and introduce myself to new team members. After leaving the workplace, I take time to catch up on missed conversations and follow-ups. This may include telephone conversations. I normally spend time with my family after catching up on work. As the evening draws to a close, I unplug from technology because I believe it is one of the most effective methods to develop and drive the company's future growth.
Thanks to Tim Davidson, Car Title Loan Lenders!
---
#9- 80% time to work and 20% to personal life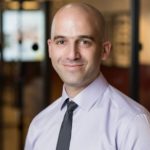 My typical day consists of 80% work and 20% personal life. My business would not be as successful today if I did not spend as much time as I do each day ensuring that everyone on the team is on the same page. Each day, we prioritize the most important goals and projects. Whether I'm meeting with vendors or consultants in the morning or with my team members during lunch, we're always focused on the big picture. From there, I've compiled a list of key insights that I'll spend the next two hours refining into a strategy for capitalizing on upcoming industry advances or opportunities. I split my day 80-20 to ensure I do what I need to do to grow my business and have time for non-work-related things and people, especially my family. 
Thanks to Guy Hadas, Age Group!
---
#10- No typical routine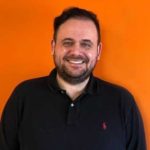 As an entrepreneur, my average day entails recognizing that there is no such thing as a routine. However, I always perform some tasks, albeit in varying sequences and days. For example, I begin each day before the market opens by watching the news and checking social media for information or news hooks about my customers or the industries I represent. From there, I spend most of my time at a desk writing and replying to emails as well as producing press materials. Frequently, email and phone exchanges with my remote team members will occur.
Thanks to Christopher Pappas, eLearning Industry!
---
#11- Spend half of my day at a computer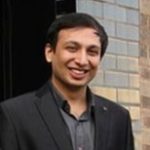 I work as a project manager for a freelancers' collective specializing in website development (mainly WordPress) and online marketing for various clients in various industries. Every day is different for me because I don't have an office. I spend approximately half of my day at a computer, chatting with co-workers and clients and occasionally developing code or training co-workers or clients, among other activities. The remaining half of my day is devoted to webinars, teleconference calls, and face-to-face meetings with clients and colleagues. When it comes to my workspace, I usually work from home but, when the weather is beautiful, I like to get out and work in cafés, co-working spaces or in the park for a change of scenery.
Thanks to Vaibhav Kakkar, Digital Web Solutions!
---
#12- Mainly packed with meetings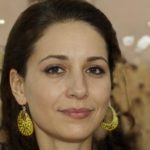 Personally speaking, as an entrepreneur myself, the activities I have on an average day varies with the day. But, in my case, I always tend to spend an average day with loads of meetings to be attended and finished. But, sometimes, on the bright side, I can spare some time to bond with my family and friends and have a life outside work without involving work things if I finished all work before the day ends.
Thanks to Michelle Devani, Love Devani!
---
#13- Starts with checking for updates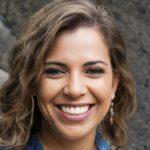 A typical day for me as a business owner looks like I wake up around 7 a.m. and start my morning routine which usually includes checking my email, Facebook and Twitter. After I'm done checking my social media, I usually head over to my website to check any updates or changes that have been made since the last time I checked. After that, I'll typically start working on some paperwork or preparing for the day ahead. Around 1 p.m., I'll usually take a lunch break and then come back home for a bit around 3 p.m. to check my email again and finish up some work before dinner. After dinner, I'll typically relax and enjoy some time with my family or friends. Depending on how the day went, I might go to 
Thanks to Emma Collins, Safe Trade Binary Options!
---
#14- Begins with exercise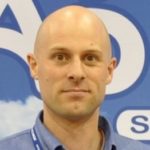 I always make sure to start my day by doing exercise. Doing so helps me gain my energy and develops my focus when I start working. It also removes my stress and allows me to release negative thoughts. After exercising, I start preparing my food. I always choose to eat meals rich in protein and carbohydrates to increase my energy all day. As much as possible, I avoid food with lots of cholesterol to avoid any severe conditions. After that, I go to my room and write the tasks I need to accomplish. Sometimes, I list the documents I must finish and the schedule of my meetings. I also do some phone calls to double-check necessary things. In my office, I try my best to check my employees. I try to greet them and remind them what they need to do so we can move forward with our projects.
Thanks to Mick Humphreys, Z Grills!
---
#15- Comprises meditating and journaling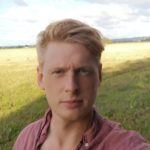 Meditation and journaling are part of my daily routine. Before starting the day, I have a journal and a planner where I write down all of my thoughts and plans. It's extremely useful to me because it gives me a sense of direction about how I want my day to go. I usually shower and get to work after that. I prefer to finish my work in the morning as I am quite productive during those hours. In the evenings, I usually go out with my friends and have a good time. I travel a lot as well. So, I enjoy getting out and getting some fresh air. I normally go to bed at 11 p.m. and sleep for around seven hours, which is plenty for me.
Thanks to Axel Hernborg, Tripplo!
---
#16- Involves going to the gym and behind a computer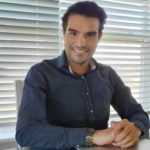 As the world transitions into a more digital-based and remote working environment, life has changed quite dramatically for a lot of people including us business owners and CEOs. In-person interactions have decreased significantly which some people like and some people dislike. I personally find myself spending a lot of time making sure everyone in my organization is adapting to the changes well, staying motivated and happy, and running exercises like Trivia Friday to promote social interaction among co-workers. My day typically just involves going to the gym early in the morning and spending the rest of the day behind my computer, and making sure everyone is happy and thriving, which makes me happy and keeps me motivated.
Thanks to Juan Carlos Barrera Velez, Our Property Team!
---
#17- I time-batch for productivity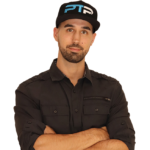 Each day offers a new challenge. So, I wake up early to get ahead of my day. Physical activity is crucial for getting into the right mindset and focus. Once I have exercised and had a healthy breakfast, I sit down and prioritize my day based on goals set at the beginning of the week. I schedule a quick touch-base meeting with my core team every day and it keeps us on the same page of who is working on what tasks. I time-batch my phone calls, emails and meetings. Time batching is a crucial productivity hack. At the end of the day, I write down my priorities for the next day. Every day is a little bit different but having a routine in the morning and time batching sets me up for success.
Thanks to Tyler Read, PT Pioneer!
---
#18- First two hours are for matters needing urgent attention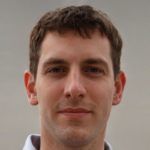 Each day at work is unique for me because I have kept my schedule like this. I wake up at 5 a.m. and reach the office at 7 a.m. The staff comes in before 8:30 a.m. At the beginning of each workday, I devote the first two hours to the matters needing urgent attention for the day. After that, I have made it a practice to visit the progress of one department each day, for the most part, before and after lunch. This also includes meeting with the respective team and asking about the advancement, obstructions and complaints. Afterward, I check for the deadline to be appropriately met before the end of the day.
Thanks to Alex Bryce, We Invoice!
---
#19- Motivated by meeting objectives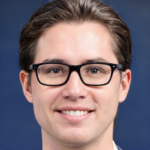 On most days, I'm up by 4:30 a.m. or 5 a.m. I like mornings because they provide a sense of new beginnings. I read a chapter of the book I'm reading and do 30 minutes of exercise. After breakfast and checking my emails, it's complete work mode as mostly I have meetings beginning at 8 a.m. with department heads to assess progress on ongoing projects. What keeps me motivated throughout the day is meeting objectives as time rolls. For lunch, it's mainly packed food from home or lunch with a staff member to discuss issues. Usually, I need to attend events in the evening or catch up with stakeholders via Skype. After meeting all my day's obligations, before sleeping, I prepare for the next day by choosing tomorrow's outfit and checking my diary to prepare my mind for the following day's activity.
Thanks to Ryan Yount, LuckLuckGo!
---
#20- I prioritize family time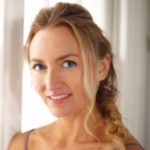 I'm pretty rigid about waking up early, at 5:30 a.m. so I can get some yoga in before my toddler. My own health and wellness has always been a top focus as an entrepreneur, as stress and fatigue can lead to burnout and lower quality of work. Then, I prioritize morning family time before settling into work at 9 a.m. or 10 a.m. The work day could include anything from filming videos and a slew of meetings to drafting copy and studying key metrics. Using tools like Slack and Asana are essential for my workflow as they keep me clued into what my priorities are each day. Then, I make sure to shut down work at 7 p.m. Being a business leader means long days and every day has the potential to be completely different.
Thanks to Brett Larkin, Uplifted Yoga!
---
#21- Usually hyper-focused on daily activities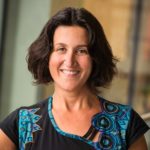 I wake up anywhere between 6 a.m. and 7 a.m. I take about 30 minutes to get ready, prepare my coffee and open my computer to start the workday. We have an international team. So, some of our team members already require my help which is why I start so early. At roughly 10 a.m., I take a small break to relax, have breakfast and get my mind off work. I usually return at 11 a.m. to plan the rest of the day. I work from 11 a.m. to 4 p.m. while taking small breaks in between. This is where the hard work happens. So, I'm usually hyper-focused on my daily activities. At 5 p.m., I'm already well off work doing something else but I make sure to stay online in case my team needs me to jump in and help. Working remotely with an international team means you have to be ready at all times.
Thanks to Becky Brown, Shopping Kim!
---
#22- Starts by having water, journaling and doing something active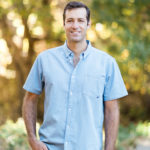 I wake up every morning and start by having water, journaling, doing something active–yoga, walking or biking–showering and enjoying a smoothie. I know that might sound overwhelming but I really don't function well without my morning routine. Then, I kick off the day by checking in with my teams for any urgent messages. Once that's taken care of, it's on to any big, pressing projects that require the clearest, most focused headspace I can give. That goes until late morning when I check my emails and messages again. Then, I take a walk and have lunch, usually a salad or grain bowl. The afternoon is when I take calls and check in with my teams a final time before the day ends. Any loose ends that are urgent will be handled then or saved as priorities for the first thing the next day. That's the basic outline but each day is a little different based on needs. Being flexible is super important.
Thanks to Ely Khakshouri, Retrospec!
---
#23- Kickstarts with a good breakfast and exercise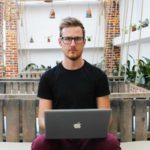 My workdays are never the same back-to-back and everything stays pretty flexible but I'm always sure to plan things out the night before. My business has a small remote team and we're spread out across the world. Planning things the night before makes sure that I'm blocking out time for my personal tasks when I know I'll be most productive while simultaneously preparing for virtual meetings that are scheduled during hours that work for people from Australia to the Philippines. I like to start my day with a good breakfast and some exercise, and then follow the schedule I made the night before so that I'm using my time well.
Thanks to Nick Drewe, Wethrift!
---
What's your average day like? Tell us in the comments below. Don't forget to join our #IamCEO Community.