Bookshelf
30 Entrepreneurs List Their Favorite Books Of 2021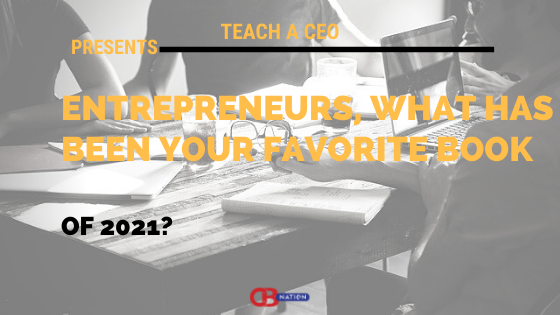 As musician Frank Zappa once said, "So many books, so little time." For a business owner or budding entrepreneur, books can be a life preserver. Of course valuable lessons often come from doing. Business lessons can be learned by trial and error and putting yourself out on the line. But the same lessons can also be had from a book. Reading about the errors and triumphs of other business leaders can prevent you from making mistakes and push you in the direction of success. Beyond lessons, a good business book can inspire you to lift your business to an even higher level. Below are a selection of business books chosen as 2021 favorites by entrepreneurs and business owners.
#1- "God Owns My Business" by Stanley Tam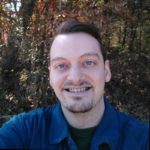 My favorite book of this year would be "God Owns My Business" by Stanley Tam. This book is beyond inspirational. The amount of faith it takes to start a business and see it through is phenomenal, especially in this book. Stanley's business changed so much. And each time it changed, it took a leap of faith from him to do it. He lists the good times and the bad times in his book and I believe it can make any business owner look at themselves and think about how their situations relate to his own on so many levels. He went from door-to-door sales to the silver industry and ended in the plastic industry.
Thanks to Tim Connon, ParamountQuote!
---
#2- "This Is How They Tell Me the World Ends" by Nicole Perlroth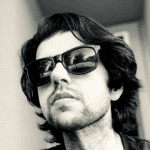 One of my favorite books of 2021 has been "This Is How They Tell Me the World Ends" by Nicole Perlroth. Perlroth tells the story of the mysterious and secretive cyberweapons market, threatening to infiltrate essential computer systems. It almost reads like a spy thriller novel but touches on something far more real and close to home.
Thanks to Daivat Dholakia, Essenvia!
---
#3- "The New Climate War" by Michael Mann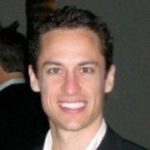 "The New Climate War" by Michael Mann mostly validated and clarified the conversation around climate change. It also validated our business model of empowering ecopreneurs to be a part of the much-needed solution.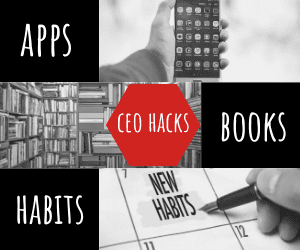 Thanks to Nick Thorsch, Share2Seed!
---
#4- "Rising Strong" by Brene Brown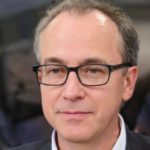 This is a book that really helped me in a lot of things. I would say that Brene Brown's research on vulnerability and shame has really given me the courage to be proud of my work and to be proud to be me as well as to be okay with being uncomfortable. As you may know, without being vulnerable, you are not really growing. You have to be outside of your comfort zone in order to expand, improve and develop. This book will give you confidence to open up, especially with a lot of things that you wouldn't think you can do.
Thanks to Robert Banks, MrStocks!
---
#5- "Rising Strong" by Brene Brown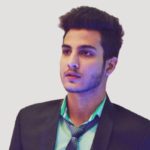 Many times during my career as a serial entrepreneur, I doubted my ability to persevere. You can't be a risk-taker if you don't know what you're getting yourself into. Seeing the downs as a part of the entrepreneurial journey and using them as a learning opportunity helped me grow as a person and a business.
Thanks to Rameez Usmani, Code Signing Store!
---
#6- "American Creation" by Joseph Ellis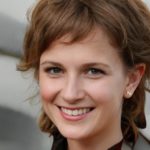 In times of personal or organizational difficulty, I remember that our country's founders fought a war of independence and formed a government without fear of failure despite the odds being stacked against them. People can achieve incredible things when they don't confine themselves to a preconceived image of how things are done. I refer to this all the time. Boldness and an openness to new possibilities are often the key differentiators in business growth and sales, where winning or losing is all that matters.
Thanks to Emma Sohpie, Evergreen Seeds!
---
#7- "The Power of Habit" by Charles Duhigg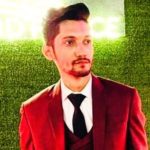 Our habits have a greater impact on our lives than any other factor. Automaticity, repetition and cumulative power make them mysteriously powerful. Benjamin Franklin, for example, penned a daily recap of his day before going to sleep. Arianna Huffington meditates for 30 minutes at the beginning of each day. These seemingly modest activities become crucial to their long-term success. Life's greatest ability isn't a particular habit as I discovered while reading this book. New habits can be formed through this ability. A major part of success is a matter of developing successful habits. And Duhigg teaches us how to cultivate this mindset of habituation.
Thanks to Fahad Jamal, Puretuber!
---
#8- "How I Built" by Guy Raz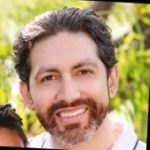 This is one of the best nonfiction entrepreneur books this year. Anthology of essays about some of the world's most influential entrepreneurs is featured in this book by Guy Raz. An entrepreneurial journey can be broken down into three distinct stages: the Call, the Test(s) and the Destination. Entrepreneurship is a high-stakes, highly stressful, and highly rewarding world. And each interview and resulting tale expose critical wisdom about what it takes to succeed.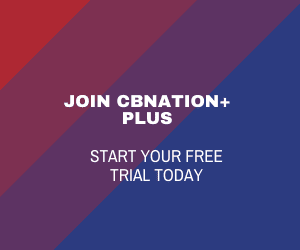 Thanks to Mark Valderrama, Aquarium Store Depot!
---
#9- "Disrupted" by Daniel Lyons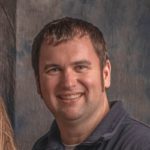 "Disrupted: My Misadventure in the Start-up Bubble" by Daniel Lyons is one of the recent business books I've read. It's based on a true story about a journalist who worked for HubSpot, a Silicon Valley start-up, just before it went public. It's a rollercoaster ride from the start, with Lyons arriving on his first day of work to discover that no one knows who he is or what he is supposed to be doing! As a start-up founder myself, I'd strongly advise other founders to read this book because it provides invaluable insight into the chaotic world of start-ups.
Thanks to David Wurst, Webcitz!
---
#10- "The Stranger in the Lifeboat" by Mitch Albom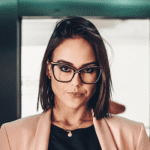 The most interesting book I read this year was "The Stranger in the Lifeboat" by Mitch Albom. In the midst of a year in which the pandemic was still raging despite all hopes, this book provided me with an odd sense of hope and even a bit of faith. Although the book revolves around a God-like figure, it made me question my strongly held beliefs and examine them thoroughly to ensure that they were grounded in rationality.
Thanks to Marilyn Gaskell, True People Search!
---
#11- "The World for Sale" by Javier Blas & Jack Farchy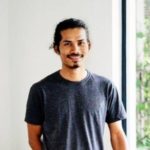 "The World for Sale: Money, Power and the Traders Who Barter the Earth's Resources" by Javier Blas and Jack Farchy was published last February to open the eyes of business individuals about the interesting history of international trading houses and the leaders who take the risks to rule them and some who take advantage of the world's resources. The trades with an account of the major shifts in the global economy of the past 70 years are mind-changing, seeing how the elite took hoards and sold the earth's reserves and how dirty these deeds are. This book could lift the lid of incorrect mindsets on taking advantage of the impact of the world and capitalism on the business industry and everyone.
Thanks to Rithy Thul, Selendra!
---
#12- "Our Iceberg Is Melting" by John Kotter & Holger Rathgeber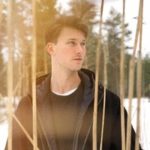 This book appeals to me due to its straightforward and effective method of conveying its content. Any organization must deal with change on a regular basis and this book lays out a realistic eight-step approach for dealing with it effectively. The book's robust foundation is extremely efficient in assisting teams in adapting to new situations. The book does an excellent job of explaining different behaviors within a team during a shift by recognizing all of the distinct parts and instructing the reader on how to effectively manage them, including how to build a feeling of urgency.
Thanks to William Westerlund, Almvest!
---
#13- "Good to Great" by Jim Collins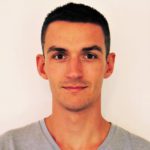 Leadership is required for a well-managed team, whether it is heading a small or large group. A great leader is frequently looked up to by the members of a team. It's difficult to strike the appropriate balance between being a lousy or good leader. Before making any changes, it's appropriate to analyze your teammates' attitudes and responses to your leadership. Jim Collins' book "Good to Great" is one of the best books on leadership. The author discusses the stages he has seen in taking a company from good to great in this book. He also stated that it was a challenging task. The process, phases and flywheel are the three key components he specified. Five levels of leadership are also discussed in the book. This book is about being a great leader or corporation, in my opinion. It enables you to observe what a person must go through in order to become a great leader.
Thanks to Adam Crossling, Zenzero!
---
#14- "The Alchemist" by Paulo Coelho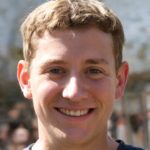 "The Alchemist" by Paulo Coelho is my favorite book. It's the narrative of a young boy on a journey in quest of his destiny. More than that, he's looking for the fulfilment of his ambitions. The book contains lovely messages. It is said that if someone is determined to obtain something, the entire universe conspires to assist him. The same may be said for learning English. No one can stop you if you decide.
Thanks to Neil John, One Computer Guy!
---
#15- "Hard Things About Hard Things" by Ben Horowitz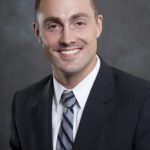 "Hard Things About Hard Things" by Ben Horowitz is an honest depiction of what it takes to make a new firm succeed and it lays bare the realities of entrepreneurial life. The book steers clear of broad generalizations in favor of highlighting specific, concrete challenges and providing actionable solutions. Layoffs, employee egos, company politics, the mechanics of scaling and a slew of other issues are covered in the book, which other books sometimes overlook. The book provides counsel for founders who are often without a trustworthy source of support or direction in challenging situations.
Thanks to Gavin Johnson, Evking!
---
#16- "The New Retirementality" by Mitch Anthony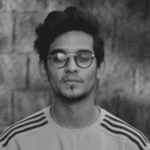 "The New Retirementality: Planning Your Life and Living Your Dreams…at Any Age You Want" by Mitch Anthony is all about how to retire young. When I read this book, I realize what retiring happily really means: staying active in all aspects of your life. From the physical aspects up to the spiritual ones are all vital. It will walk you through exercises, letting you find out what it might look like for you. I highly recommend reading this book together with your better half as it will certainly let you dig deeper into why and where you currently are. It does not just talk about how to fund your retirement but also tackles finding personal fulfillment as well. It's not a book that focuses on the how-tos of retirement. Instead, it focuses on letting you rethink the way you retire.
Thanks to Ryan Patel, Lottery Sambad!
---
#17- "Digital Minimalism" by Cal Newport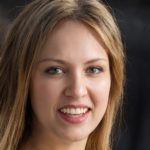 Cal Newport's book "Digital Minimalism: Choosing a Focused Life in a Noisy World" has been my favorite book to read so far in 2021. I, like many others, spend the majority of my time staring at a screen. The internet has become an integral part of our personal and professional lives. While technology has provided many opportunities, it has also become overwhelming and has resulted in numerous issues. Newport tells us in this book how to use the internet without getting tied to it. He provides helpful advice on how to use technology as a tool rather than letting it control your life. It's useful for everyone who makes a living off the internet yet occasionally wishes to unplug.
Thanks to Katheryn Smithson, Adly!
---
#18- "War and Peace" by Leo Tolstoy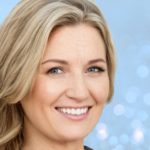 I've been reading this book since the last week of October 2020, owing to my sluggish reading speed and the fact that I work full-time. However, I don't believe this book needed to be read quickly because the characters in this novel had grown much. In addition, the war drama unfolds slowly. I'm in the epilogue now and I'm starting to get separation anxiety from Tolstoy's mind.
Thanks to Lauren Cook-McKay, Divorce Answers!
---
#19- "Zero Limits" by Joe Vitale & Ihaleakala Hew Len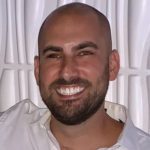 "Zero Limits: The Secret Hawaiian System for Wealth, Health, Peace, and More" by Joe Vitale & Ihaleakala Hew Len is like a stick of dynamite and the fuse gets lit the instant you start reading. It dispels all of the past's convoluted and perplexing success paradigms, revealing a new and easy path to improve your life in only a few simple actions.
Thanks to Shad Elia, New England Home Buyers!
---
#20- "Never Split the Difference" by Chris Voss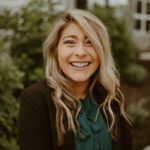 For 2021, the book that has been my favorite is "Never Split the Difference" by Chris Voss. The book articulates strategies and tactics that not only provide the ability to deal with people but also to communicate in a way that leaves the reader in a stronger position than they were before. From personal relationships to contract negotiations, the book provides simple ways to mitigate conflict toward desired outcomes.
Thanks to Ashley Monk, Onya!
---
#21- "The 7 Habits of Highly Effective People" by Stephen Covey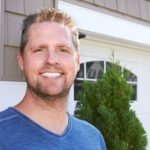 The book I finally got around to reading this year was "The 7 Habits of Highly Effective People: Powerful Lessons in Personal Change." This effective and enjoyable book was written by Stephen Covey. The book shares several effective habits along with simple steps to follow. What I really enjoyed was how easy of a read it was and it felt like the author was having a simple conversation with me.
Thanks to Matt Schmidt, Burial Insurance Pro!
---
#22- "The Effective Executive" by Peter Drucker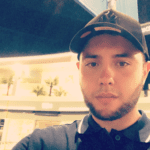 "The Effective Executive: The Definitive Guide to Getting the Right Things Done" by Peter Drucker has been my favorite as it helped me a lot. This is an excellent resource for understanding how to become a truly effective executive in today's business climate. This book provides a fantastic perspective on its observations from real-life experience and is written in a way that everyone, including those outside of management, can appreciate its point of view. I also make an effort to make it obvious that rejecting a plan is an option. When a suggestion is accepted by a group, it becomes a policy. Given this, the best way to proceed is by consensus. Also, before you bring it to the group for review, make sure you've run it by all of your stakeholders. Making proposals can be difficult. So, I propose starting with a draft and iterating your way there.
Thanks to Carl Panepinto, Cloudtech24!
---
#23- "Braving the Wilderness" by Brené Brown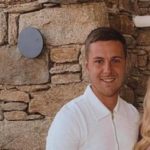 2021 has been a challenging year and "Braving the Wilderness: The Quest for True Belonging and the Courage to Stand Alone" by Brené Brown is my favorite book of the year. It introduces authentic leadership to help find true belonging via self-reflection and spiritual exploration. Also, readers learn to have the courage to disagree while standing up for their beliefs and standing up even in the face of dissent or criticism. After reading this book, I now understand how to be empathetic, open, honest and strong while exploring how to discover and defend those principles.
Thanks to Stephen Curry, CocoSign!
---
#24- "The World for Sale" by Javier Blas & Jack Farchy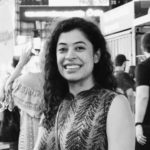 Numerous people believe that the raw materials that contribute to our comfort, like plastics, oil, etc. are too mundane to ponder. Yet, inside this exceptional work of Blas and Farchy, you'll gain a better grasp of the world of commodity trading as well as how your everyday items are created and shipped to you, revealing it to be the world's strangest, darkest and most challenging business. Additionally, you'll discover the three powerhouses through this book: Cargill, Vitol and Glencore. These are three colossal corporations that I'm sure you've never heard of, but they equal big firms in terms of profitability. This book will open many people's eyes, and I'm sure that when another good shortage occurs, you'll understand why.
Thanks to Deepasha Kakkar, Crackitt!
---
#25- "Crushing It" by Gary Vaynerchuk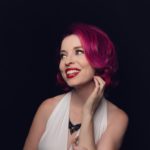 "Crushing It" by Gary Vaynerchuk was an absolute game changer for me. While I haven't gone on to build an audience with millions of followers, Vaynerchuk's sage advice to do what you love, instead of worrying about others' approval, is something I check in with every single day. I've recommended it to others and I've watched the inspiration it provides absolutely changes lives.
Thanks to Rachel Mortensen, Branding With Beth!
---
#26- "Framers: Human Advantage in an Age of Technology and Turmoil" by Kenneth Cukier et al.

Today's advancement of technology brings a lot of benefits to humans and there's a rumor that it will soon replace humans in doing such tasks. However, this book "Framers: Human Advantage in an Age of Technology and Turmoil" by Kenneth Cukier, Viktor Mayer-Schönberger and Francis de Véricourt encourages individuals to see the great capability of humans in doing business and that is to arrive at a smart decision. Humans have  the advantage to provide rational suggestions and solutions to a specific problem which robots or technology can't give, and that, most of the time, gut instincts work. And by restoring pluralism and progressive human values, we can achieve the success we aim for the company rather than leaving the choice in the hands of a machine.
Thanks to Vannak Lach, SpaceMazing!
---
#27- "A Thousand Brains" by Jeff Hawkins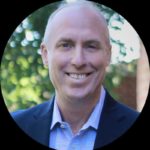 Artificial intelligence has enthralled science fiction writers like few other topics. If you're curious about what it could take to develop a truly intelligent AI, this book provides an intriguing theory. This book is an excellent introduction to Hawkins' thoughts on the linkages between neurology and machine learning.
Thanks to Marc Stitt, GoFMX!
---
#28- "Klara and the Sun" by Kazuo Ishiguro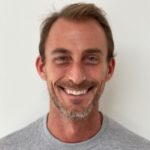 When it comes to stories about robots, Ishiguro's story about an artificial buddy that helps an ill little girl get through the day has to be up there with the best. The robots aren't bad despite the fact that the story takes place in a dismal future. When not in the company of others, they act as companions. If you've ever wondered about what life would be like if we ever had extremely intelligent robots, this book is a great place to start.
Thanks to Michael Butt, Verta!
---
#29- "How to Talk to Anyone" by Leil Lowndes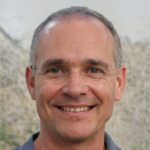 One book that has helped me a lot is "How to Talk to Anyone" by Leil Lowndes. Being a young entrepreneur without much experience, I found it difficult to effectively communicate with potential clients, investors and business partners. So, I began reading this book to pick on some tricks to improve my communication skills, which all successful entrepreneurs had in common. Thus, I made it my mission to add that wow factor in my personality. Initially, I did not realize how a single book could change my life but the 92 tricks and tips contained in the book improved my communication style.
Thanks to Joel Phillips, Home Guide Corner!
---
#30- "Education of a CEO" by Bill Yeargin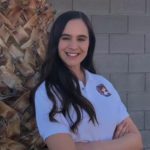 Books make a vital part of my learning process as they help me gain perspective of the industry. This book taught me the various lessons that different roles in the workplace can teach an individual. It dives deep into what makes a CEO a leader and how different soft skills can be implemented to increase productivity. This book gives spotlight to the recruitment process, which has been taken for granted for so long. Lastly, the book gives an insight into why different organizations fail and what steps can be taken at the early stages to prevent this from happening. I love this book and recommend it to my peers because it provides an individual with actionable skills to become a leader.
Thanks to Cristina Ortega, Mrs. Property Solutions!
---
What has been your favorite book of this year? Tell us in the comments below. Don't forget to join our #IamCEO Community.