Bookshelf
18 Entrepreneurs List The Best Books On Innovation and Disruption
For a business owner or budding entrepreneur whose keen on innovation and disruption, books can help you get started with the right information. Of course valuable lessons often come from doing. Business lessons can be learned by trial and error and putting yourself out on the line. But the same lessons can also be had from a book. Reading about the errors and triumphs of other business leaders can prevent you from making mistakes and push you in the direction of success. Beyond lessons, a good business book can inspire you to lift your business to an even higher level.
We asked entrepreneurs and business owners about the best books on innovation and disruption and here's what they had to say;
#1- The Innovator's Dilemma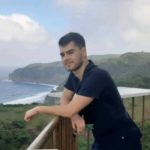 The Innovator's Dilemma by Clayton Christensen has to be the best book on disruption. Christiansen claims that most businesses, regardless of industry, will miss out on new innovation prospects because they failed to practice the two most basic tasks taught in business school. Listen to your customers and invest your time and money in the areas that will yield the most profit. He illustrates this point by emphasizing failure. Christensen analyzes historically successful organisations that aren't quite as successful today, then goes a little deeper to find what went so wrong — or didn't go wrong. This book is great for those who enjoy learning about company history and strategy.
Thanks to Jeroen van Gils, LiFi.co!
---
#2- Innovation and Its Enemies by Calestous Juma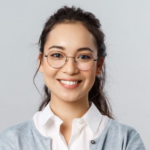 What makes this book so special compared to the numerous books out there that touch on AI is the fact that it addresses the reasons behind our reluctance to embrace innovation and new technologies as a society. In other words, the book essentially identifies the tension that exists between the desire for innovation and the pressure that comes from a society that is constantly seeking to maintain continuity, social order, and stability. And in it, Juma shows that many debates over such new developments are framed in the context of risks to human health, financial stability, moral values, and environmental safety. But it also raises the point that behind these concerns are a number of socio-economic considerations. As a result, the book ultimately makes the case for the need to shift greater responsibility to public leaders to work with engineers and entrepreneurs to more effectively execute technological change, make the necessary institutional adjustments and increase public engagement on such technological matters, all for the sake of improving people's attitudes and raising the acceptance of new technologies.
Thanks to Eden Cheng, PeopleFinderFree!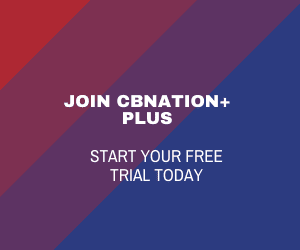 ---
#3- Diffusion of Innovations by Everett M. Rogers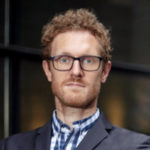 One of the most influential early invention books, and the only book on this list that is about farming. The Diffusion of Innovations is an excellent illustration of how technology advancements affect all areas. The book defined the several types of adopters (innovators, early adopters, early majority, late majority, and laggards), which were expanded upon by Geoffrey Moore in Crossing the Chasm. Additionally, it pioneered some early theories about innovation adoption in large enterprises.
Thanks to Edward Mellett, WikiJob.co.uk!
---
#4- A Manager's Guide to Disruptive Innovation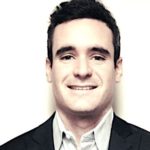 Disruption can be a scary word to some, and it can often be misunderstood by others. That's why, before you make any big moves, it's best to do your homework. A Manager's Guide to Disruptive Innovation: Why Great Companies Fail in the Face of Disruption and How to Make Sure Your Company Doesn't by Philippe Silberzahn provides step-by-step instructions on how to best use disruption and innovation, and how to safely guide your company to achieve a positive outcome.
Thanks to Chris Riley, USA Rx!
---
#5- The Innovator's Solution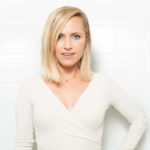 The Innovator's Solution (Creating and Sustainability Successful Growth) by Clayton M. Christensen is a masterpiece when it comes to really uncovering the underlying reasons as to why innovation is necessary for growth, and how to properly apply it to your company's processes. Additionally, it shines a light on the many pitfalls to avoid and mistakes that can turn to be disruptive into a very big risk if not executed properly.
Thanks to Lindsay McCormick, Bite!
---
#6- Pivot to the Future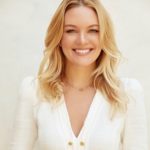 If you've ever even considered reinventing your business strategies, then Pivot to the Future: Discovering Value and Creating Growth in a Disrupted World by Omar Abbosh is definitely the read for you! More now than ever, companies are finding the need to pivot when what worked before suddenly stops providing a high ROI. When this happens, a book like this can provide the guidance that you need!
Thank to Lauren Kleinman, The Quality Edit!
---
#7- The Power of Broke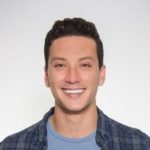 Every small business owner has budgetary worries, and The Power of Broke tells the story of a billion-dollar entrepreneur who started out with only 40 bucks to start their company from scratch. It's not a book about finance or money management; rather, it's an inspirational and motivational treasure chest with countless tips on how to think outside the box, be innovative, and connect authentically with customers without having to necessarily rely on capital. In The Power of Broke, you'll learn one of the most important lessons a small business owner can learn, which is that you're always going to hit obstacles and challenges, but what separates the successful pursuits from the failures is the ability to use quick thinking and creativity to solve problems in new, imaginative ways – even if you don't always have the budget or the funds to back you up.
Thanks to Mike Nemeroff, Rush Order Tees!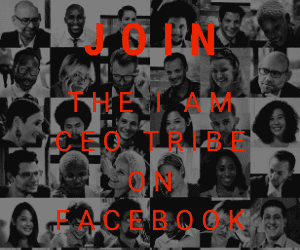 ---
#8- Mapping Innovation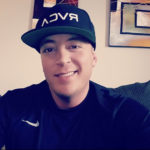 The best book on disruption or innovation for me is Mapping Innovation: APlaybook for  Navigating a Disruptive Age by Greg Satell. Mapping Innovation is an easy and exciting look at how great inventors from the previous century moved from an idea to change the world and how the reader might follow in their footsteps by grasping these patterns. Basic Research, Breakthrough Innovation, Sustaining Innovation, and Disruptive Innovation are the four types of Innovation that Satell, a business innovation specialist, walks through in a simple and effective method. He emphasizes the importance of an entrepreneur adapting to the procedure most suited to the situation at hand. He presents a clear blueprint for disruption and company success.
Thanks to David Fernandez, Capital Solutions!
---
#9- Disrupt—100 Lessons in Business Innovation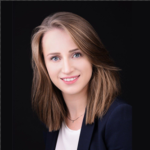 Springwise's Chair, James Bidwell, has compiled a list of the twenty-first century's most significant disruptive innovation concepts thus far, emphasizing how to achieve success and the themes and ideas to be used for implementation in the real world. The book, which draws on the Springwise archive, introduces the major concepts underpinning modern innovation and suggests simple ways to apply them to your firm and disrupt your sector. This nicely designed book draws on their extensive library and editorial team's knowledge to produce a practical, themed overview of current innovation, along with simple, actionable techniques for bringing more creativity to your business.
Thanks to Katherine Brown, Spyic!
---
#10- Two books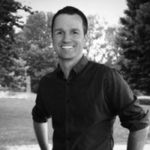 The Innovator's Dilemma by Clayton Christensen talks about established incumbents in a specific market. It tells that they are constantly investing in sustainable innovations to make incremental improvements to an existing product. Clayton explains how a new entrant enters the market with disruptive innovation and forces the incumbents to stop from competing. Clayton's The Innovator's Solution: Creating and Sustaining Successful Growth is a follow-up to The Innovator's Dilemma and also a good read.
Thanks to Nathan Hughes, DiggityMarketing!
---
#11- Inventing the Future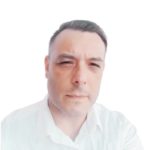 The best book on innovation or disruption I've read till now is Inventing the Future: Postcapitalism and a World Without Work By Nick Srnicek. It explains what's wrong with the labour market and with capitalism in its current form in general. The proposals, which are clearly explained within the book, are radical, but not revolutionary. They are very sensible and feasible. Implementing them would not bring about the end of capitalism but would bring about a form of capitalism that should be much more humane, rational, and better for the long run.
Thanks to George Belletty, Mango and Coffee!
---
#12- The Chaos Imperative by Ori Brafman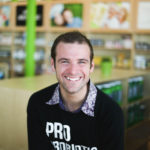 Chaos, confusion, disarray, or disruption, however, you chose to name it. This book brings to light the value of creating 'white space,' time to think. This white space helps you to gain perspective, look for patterns and chart a path forward. This white space will help you in your personal life as well as your business pursuits. I enjoyed reading about the authors' experience, as well as the impact organized chaos can bring to any structured environment. A must-read for anyone who wants to be the leader of change in business.
Thanks to Tim O'Brien, The Healthy Place!
---
#13- A Manager's Guide to disruptive innovation by Philippe Silberzahn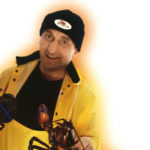 An ideal introduction to the subject, A Manager's Guide to Disruptive Innovation is jammed with fascinating case studies and stories of organizations faced with disruptive innovation. This book was great for exposing the devices of disruption explaining why great companies fail and suggest tangible ways to turn disruptions into opportunities.  Offering you insights into the workings of Disruptive Innovation, steps you can take to guard and nurture disruptive projects, and practical approaches to transforming your business management practices to become more innovative. As an entrepreneur, it empowered me to understand the principles of disruption and drive my projects with a sense of how to disrupt my industry.
Thanks to Joe Bowab, Lobster Anywhere!
---
#14- Ryan Holiday's The Obstacle is the Way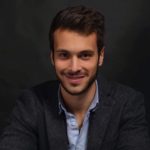 The Obcastle is the Way is based on the Ancient Greek philosophy of Stoicism, which emphasizes persistence and the capacity to transform obstacles into opportunities. It has been praised by some celebrities, including Arnold Schwarzenegger. Holiday demonstrates how the application of stoicism principles is more essential than intellect, skill, or chance by looking at successful individuals throughout history, from Amelia Earhart to Steve Jobs. This idea promises to help you alter your attitude in the face of adversity by transforming difficulties into challenges that can be conquered.
Thanks to Jacob Villa, School Authority!
---
#15- Bold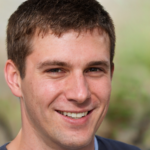 Bold: How to Go Big, Create Wealth, and Impact the World, by Peter H. Diamandis, is one of the best books I have ever read. With an in-depth analysis of disruptions by Fortune 500 companies, this book is absolute gold for people who need to understand disruption. Putting forward some real-life success stories of extraordinary business people like Elon Musk and Richard Branson, the book brilliantly presents some great concepts and the potential of several current technologies.
Thanks to Isaac Robertson, Total Shape!
---
#16- Zero to One
The best book on disruption and innovation is Zero to One by Peter Thiel & co-written by Blake Masters. Through the vessel of this disruptive book, Theil discusses how disruptive technological advancements can unluck massive and immeasurable abundance on earth. He negates the ideas of scarcity and proposes that the courageous entrepreneurs & geniuses of every generation continuously unlock new ways of solving problems that were previously thought to be unsolvable through technological innovation.
Thanks to Jack Delulio
---
#17- Mapping Innovation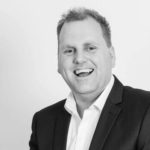 Mapping Innovation: A Playbook for Navigating a Disruptive Age, by Greg Satell. Mapping innovation is an easy and exciting look at how great inventors from the previous century moved from an idea to changing the world and how the reader might follow in their footsteps by grasping these patterns. Basic Research, Breakthrough Innovation, Sustaining Innovation, and Disruptive Innovation are the four types of innovation that Satell, a business innovation specialist, walks through in a simple and effective method. He emphasizes the importance of an entrepreneur adapting to the type of procedure most suited to the situation at hand and thus presents a clear blueprint for disruption and company success.
Thanks to James Leversha, Top Notch I.T!
---
#18- The Lean Startup by Eric Ries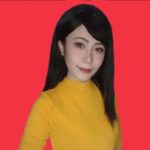 The book talks in detail about how innovations can be counterintuitive. It takes on a very crucial topic: Why do innovation or startups fail. It can be used as a comprehensive guide for newbie entrepreneurs or businessmen who want to start a new business. After discussing the problems in detail, the book progresses towards the solution that can be applied to ensure successful innovations. One of the most striking features of this book is Ries practical and advice such as: it's the boring stuff that matters most. Remember if we're building something that nobody wants, it doesn't much matter if we're doing it on time and on budget. Customers don't care how much time something takes to build. They care only if it serves their needs.
Thanks to Erica Tan, Best in Singapore!
---
What is the best book on disruption or innovation? Tell us in the comments below. Don't forget to join our #IamCEO Community.