Marketing
22 Entrepreneurs Reveal How They Use Public Relations for Business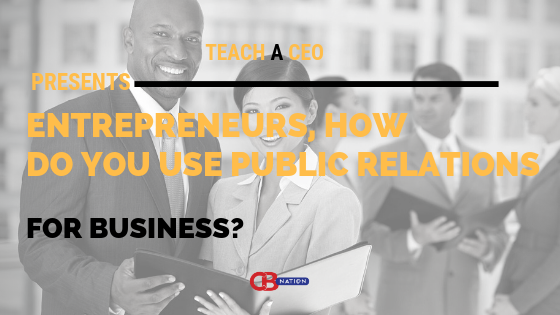 Public relations (PR) is simply getting people to talk about your business with the aim of raising positive awareness about your business.  Businesses that use PR attest to the fact it helps build relationships with customers and has long-term gains on building the credibility of a business. There's more that goes into it and may require considerable resources just like marketing.
We asked entrepreneurs and business owners how they use public relations for their business and here are the insightful responses;
#1- Drive consumer behavior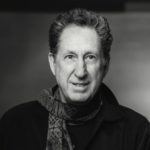 Public Relations gives you THIS type of presence: They are amazing storytellers. I use them to help me elevate my brand reputation, bring more awareness, and this can help drive consumer behavior. Of course, public relations is not the answer to everything, and the only strategy I use as a business owner in the jewelry industry. But it's definitely a very important component to put my business front and center when it comes to visibility. Social media helps, paid ads help, but nothing really compares to the satisfaction of earned media and the attention it gets when you see your company name printed on a magazine you didn't have to pay thousands for.
Thanks to John Atencio
---
#2- Predict and ride sales trends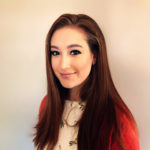 Our company conducts huge public surveys and deals with state regulations, which means we are usually the people that PR comes to if they need help. I suppose in that respect our own PR team has it pretty easy. Our public relations are dealing directly with the information we gather. Now what do some of the other companies' PR that contact us looking for? They're looking for public opinion which can help them predict and ride sales trends. It can be anything from problems they may have with their products due to new regulations, or social-political divides to better tailor to specific locations.
Thanks to Amy Troutman, Resourceful Compliance!
---
#3- Enhance our online presence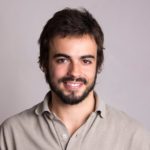 In our digitally connected world, public relations helps clients in making the most of their online review presence. Not only can PR agencies help today's businesses sell themselves online, but they can also help when a crisis hits or anything goes wrong with the image you've worked so hard to create. PR firms can assist their clients in achieving their goals and overcoming hurdles that may prevent them from achieving success by using social media, press releases, and links with promotional sites that publish content.
Thanks to Diego Cardini, The Drum Ninja!
---
#4- Two ways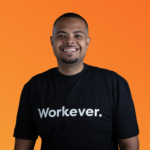 Many individuals only know what public relations are because of the television show Mad Men. Most people have a rudimentary grasp of what public relations is and what goes into it, as well as the benefits it provides to businesses. However, only a few people are aware of its full significance. One of the most successful ways to expand on marketing techniques and establish a strong internet image is through public relations. Companies who have caught on are devoting a significant amount of time and effort to keep on top of their public relations strategy, and they are reaping even greater rewards with a higher return on investment.
Thanks to Damien Knight, Workever!
---
#5-Boost our SEO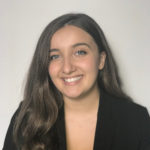 Without high authority links, it's difficult to rank for competitive keywords. When your brand's website URL is published as an editorial link in a top-tier publication (meaning, your brand did not pay for the inclusion), it builds brand credibility and trust. Additionally, your brand benefits from the added value of linking from a high authority domain, thus helping boost SEO value.
Thanks to Diana Sparacio, Wheels Up Collective!
---
#6- Create partnerships within the community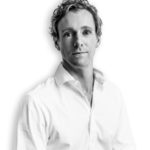 PR plays a great role in creating partnerships with local businesses as they will not only bring your brand to the attention of the people in your neighborhood, but it will also benefit the other businesses with which you collaborate. Online influencers who mention your company might boost your brand's credibility. People who follow these influencers are more likely to perceive your brand in the same light as the influencer.
Thanks to Jason McMahon, Bambrick!
---
#7- Several ways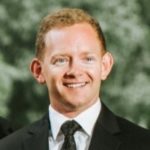 I use public relations to reach new audiences, fill my pipeline, and increase my site's rankings on Google through backlinks. I use a multi-channel approach to marketing, but investing time in PR and pitching bloggers and journalists drives high-converting traffic. An hour or two per day goes a long way. Ever since I have made PR a priority, my site's monthly visitor count has quadrupled.
Thanks to Wesley Jacobs, Apollo Medical Travel!
---
#8- Build our brand visibility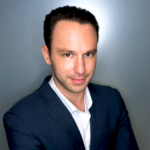 Public relations is a mix of art and science. We have employed the digital tool called HARO to assist us with organic reporter outreach to build our brand visibility as well as our backlink profile. This tool gives our team easy access to hundreds of queries a day from journalists and reporters from around the world which allows us to make genuine connections with high-quality writers reporting on relevant topics in our industry. Using HARO, we have managed to get published on websites with high-ranking domains like Forbes, Live Chat, American Express, and many more. Connections like this have not only been instrumental in acquiring more exposure and engagement but also in building our domain authority which boosts our ranking.
Thanks to Jonathan Zacharias, GR0!
---
#9- Educate consumers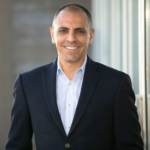 I believe that the public needs help in gathering relevant financial information. That is why my firm conducts a podcast every Monday to discuss topics that concern the public interest. Through our program, my firm was able to reach out to the public on how they can be helped in solving various financial problems. This regular engagement allows us to answer questions directly, collect feedback, help our audience and improve our services. We communicate the updates about our podcast on our social media accounts. The public can also find additional information about the topics we discussed in our company blog. All in all, we utilize various platforms to provide the latest information and tips on handling finances.
Thanks to Francisco Remolino, Remolino Associates!
---
#10- Brand building and credibility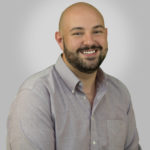 PR has been a priority for us since day one, and it's been one of the pillars of our success in the market. Paid advertising plays its own role in getting your product in front of people, but nothing is more effective than public relations to build your brand and credibility.  We have a small but mighty PR team that pitches the media consistently with great stories. That has allowed us to be featured in publications such as Forbes, Entrepreneur, Inc. or Money.  Apart from that, we write guest posts every month for platforms where our ideal customers hang out. Also, we partner with other companies for cross-promotion and create engaging content for each other, thus exposing our brands to new audiences. PR is a fantastic tool. We've been pursuing it with dedication because of the results it's yielded over the years.
Thanks to Brian Minick, ZeroBounce!
---
#11- Convince readers to take action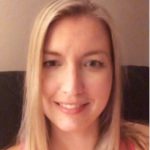 Public relations is best for raising awareness but not for producing conversions. PR's primary goal isn't to increase conversions; rather, it performs best when combined with other marketing efforts. Timing your engagement to coincide with the advertisement is a terrific approach to enhance outcomes by leveraging your efforts. Similarly, integrating the power of digital marketing with public relations is a tried-and-true method for getting your targets to take action. PR can be used to advertise a new whitepaper, survey results, or an infographic, all of which will lead to a lead-generation form.
Thanks to Naomi Bishop, Surfky!
---
#12- Reassures
Let's pretend there are two websites. There is a news section on both sites. The first has a long history of releasing press releases every few months. The company will be attending events, winning prizes, and releasing new goods, among other topics. The second site also features a news release archive, although the most recent one was published more than six months ago. The first webpage gives the visitor the impression that everything is well. That is the power of a well-managed public relations campaign. And that might just be enough to sway a buyer's choice in your favor.
Thanks to Jeff Cooper, Messagely!
---
#13- Promote accessibility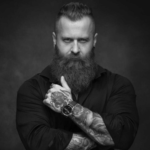 In public relations, first impressions are important. That's why my beard care business makes sure that we attend to the customer and non-customer inquiries with utmost attention and care. Since we published different ways to contact us, it is our responsibility to maintain those channels diligently so that the public will perceive us as truly accessible. Otherwise, we have already lost their trust even if we haven't started communicating. Additionally, in public relations, information is king, but in our case, we try to inject some humor to humanize our products and stress advocacies like using natural ingredients and not using animal testing. In this way, our customers will know how we care to bring the best and safest products on the market. They can all check this information on our website and social media accounts.
Thanks to Pavel Ladziak, TheBeardStruggle!
---
#14- Stand out from the competition
Public relations allows my business to stand out from the competition by leveraging the influence and viewership of high-authority publications or other companies. The best use of public relations is the increased coverage to a broader audience. In this scenario, they send massive traffic to our social media channels and websites, leading to increased sales. When people see a business featured by another organization, it increases their trust in that particular business. In contrast, people will likely ignore a "no-name" business than a business introduced by a trusted source.
Thanks to Stephen Light, Nolah Mattress!
---
#15- Share my brand's story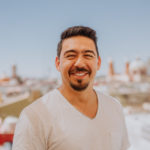 To promote Podcast Hawk, my publicist pitches me for success story interview opportunities with business publications. In these interviews, I am able to discuss the inspiration for Podcast Hawk, how it helps company leaders find podcasts to be a guest on, tips for a successful podcast, and more. This tactic has been very successful in generating brand awareness of Podcast Hawk and my other business ventures.
Thanks to Ray Blakney, Podcast Hawk!
---
#16- Offer unique expertise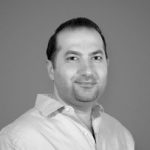 A PR expert told me early on that you pay for marketing and pray for PR. To some extent it still rings true—getting attention from earned media sources takes a bit of luck, but you can certainly spur on your efforts by always making yourself available as a thought leader and expert. PR is about building connections; once you've established communication with a media outlet, you'll find your results build on themselves as long as you can offer that unique expertise.
Thanks to Reuben Yonatan, GetVoIP!
---
#17- Promote our brand in a relatable way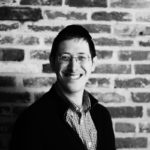 With the recent debacle on whether Naomi Osaka's exit from the French Open is justified or not, one thing that we can learn is that in public relations, audiences are now more sensitive with their needs and won't overlook anything that compromises the mental health and personal issues of anyone involved. In addition, brands can take advantage of any issue and make the circumstances work for them. For instance, Calm app just announced that it's willing to pay for athlete's fines if they decide not to participate in press conferences. It's a good way to promote one's brand too without hiring a celebrity to promote their brand directly. In our case, we do take advantage of the business issues and trends by using them as an example of what will happen to enterprises that fail to consider spend management strategies in their operations. It makes our PR campaign more relatable and relevant.
Thanks to Michael Hamelburger, The Bottom Line Group!
---
#18- Promote brand values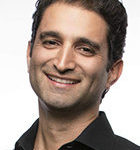 We use public relations primarily to promote our brand values.  I think that In any industry, trust plays an essential role in determining whether a company will succeed or fail. Sales can be lost as a result of a lack of confidence. When we hire a public relations professional, however, those professionals seek to improve our companies reputation through thought leadership pieces, influencer contacts, and networking methods. By employing ideas that our target customers respond to more favorably, we can use PR to deliver positive messages to our audience that are in accordance with our brand image.
Thanks to Sep Niakan, Condoblackbook!
---
#19- Generate positive publicity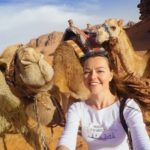 I use it to generate positive publicity for my company and to improve its reputation. I believe that great content is essential for a successful PR strategy, and I do exactly that with the content I publish. I create content that aspires to provide factual information and advice based on legitimate real-world experiences. I needed to assist my readers in finding an answer to a question they might have.
Thanks to Yulia Saf, MissTourist!
---
#20- For networking and marketing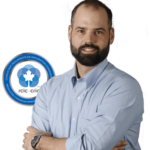 I have always been an advocate of using my public relations to build better business networks that benefit the company in the long run. PR has always been a great way to market for your business as your relations can be great advocates for the company. Honestly, I didn't expect the results marketing through my public relations has generated for my business. The network I have built through it and this type of marketing has brought plenty of loyal clients and partners for my company.
Thanks to Chris Brown, Tudor Housing Consulting!
---
#21- Help our business stay relevant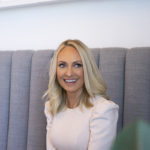 When Blink Bar first opened, we were a one-of-a-kind business. This niche market quickly developed our reputation in Los Angeles and eventually nationwide. We continued to gain organic recognition that soon transferred into high-profile clients and a big boom for our business. Since then we have continued public relations with media outlets to ensure our business stays relevant.
Thanks to Tirzah Shirai, Blink Bar!
---
#22- Attract attention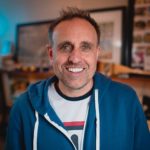 PR has been a huge asset for our agency and a major part of our strategy for attracting attention to our company. When you get media hits, it builds authority, street cred and legitimacy for your business. It helps with retaining existing clients and attracting new ones. Each time we get a media mention, we make sure to share on our social media channels and in online ads. If the media write-up is evergreen with no shelf life, we can re-share multiple times for those who might have missed it the first time. We can also our media plugs as ammunition during sales pitches to establish credibility by mentioning where we have been featured. PR is vastly underrated, as the ROI is through the roof. Which is why we regularly pitch to HARO and have a PR agency on retainer.
Thanks to Neil Morton, StudioPTBO!
---
How do you use public relations for business? Tell us in the comments below. Don't forget to join our #IamCEO Community.