Marketing
22 Entrepreneurs Explain How They Advertise Their Businesses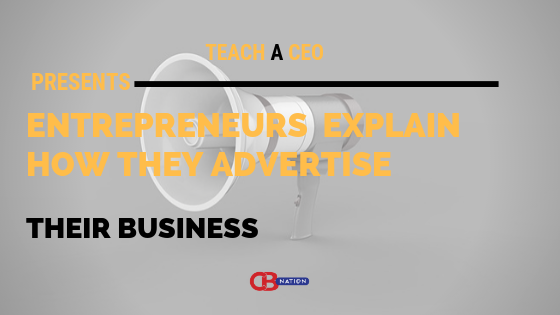 Whether directly or passively, promoting your business is an important step to getting clients for your business.  A little planning and some budget allocation for advertising will get you moving in the right direction and with the advancement of online marketing, there are various options you can choose from. For example, you can start with your existing networks, give away some products or set up digital ads.
Here's how entrepreneurs and business owners advertise their businesses.
#1- Paid advertising on social media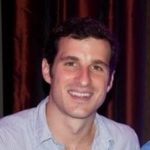 Showing results of previous clients and sharing their before and after photos or their feedback has proven to be an excellent form of marketing for Kickoff. Because clients only believe what they can see, these results prove just how effective our methods are and is a great way to say 'This can be you!'. We do this over several platforms and channels, but paid advertising is our most efficient advertising tactic. Using paid advertising on social media allows us to reach our target audience, make people believe that change can really happen and get the channel of communication open for them to take the first step.
Thanks to John Gardner, Kickoff!
---
#2- Content marketing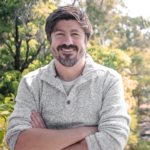 At Bonjoro, advertising is a part of our marketing issues. We currently mainly focus on advertising through content marketing, as it has proven to yield us great results. Thanks to one of our content marketing initiatives, we managed to 3x a certain user group. We also advertise on social media and use social media extensively as our product is video-focus and video works great on social media. We run an Instagram page where we interact with our customers, share our latest blog posts, and provide actionable tips and strategies people can use to improve their video marketing efforts.
Thanks to Matt Barnett, Bonjoro!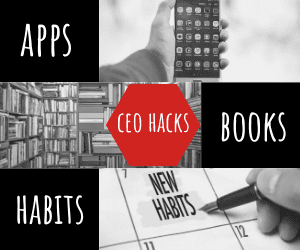 ---
#3- Placement around the board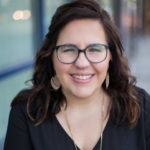 In the beginning, we were very successful utilizing organic advertising, spreading our message through speaking engagements, Podcasts and focusing on our SEO visibility. Simply showing up, networking, and social sharing was a critical part of acquiring new customers and clients, as well as experts for our hive and partners. This year we incorporated paid advertising into our book, specifically utilizing Facebook and Instagram ads to reach a larger and more specific audience. Having a well-rounded balance between organic and paid advertising created a sweet spot that allowed us to push past our pandemic plateau and continue with rapid growth.
Thanks to Brooke Markevicius, Allobee!
---
#4- Testimonials from our community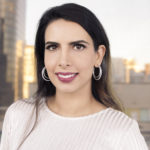 Testimonials from our community are one of the best ways we get the word out about our brand. We put a lot of effort into cultivating genuine relationships with influencers. We choose to work with partners who authentically use and love our multitasking beauty essentials because we always believe in transparency. It really makes a difference when influencers mention your product and truly are a fan.
Thanks to Divya Gugnani, Wander Beauty!
---
#5- Via Pinterest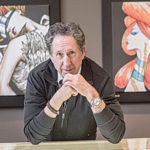 Being in the jewelry design business, I know that everything it's about how visually appealing we need to make our ads in order to stand out. Better yet, more than visually attractive, the ads also have a way with words that helps the viewers make an emotional connection with our piece of jewelry. With that said, the best place for us for this type of advertising is Pinterest. While a lot of people think of Pinterest as social media, Pinterest is actually a search engine, just like Google. So instead of typing "engagement rings" and getting a bunch of website links, they get actual photos where they can save to their board to help them decide later what they want, while at the same time connecting directly to our online shop when they decide to buy.
Thanks to John Atencio
---
#6- Interviews and website ads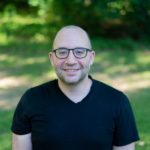 As a dog food company, Sundays for Dogs likes to communicate with blogs and reporters that specialize in our market- pets! This can typically be in a form of PR where we interview with people to genuinely describe our product and its individuality in such a populated market. We are also able to leverage advertisements in the form of banners or website space. This is an investment for both parties as we share the same clientele but with different benefits.
Thanks to Michael Waxman, Sundays for Dogs!
---
#7- Through periodic email newsletter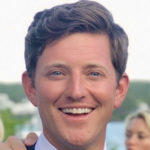 Squeeze takes pride in providing our consumers with a service that helps them save money. This service is one of very many ways they can inevitably save money, and we are here to provide them with that information. Sending out periodic email newsletter helps us communicate more frequently with our consumers in addition to providing them with educational tools that will benefit them outside of our services.
Thanks to Tyler Boyd, Squeeze!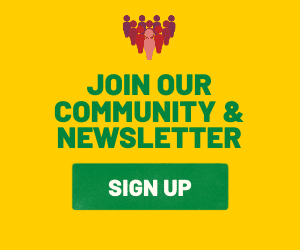 ---
#8- Retargeted advertisements
Fable Home continually benefits from social media marketing and advertising in its many forms. With the constant obsession with closing our conversion rates, retargeted advertisements have assisted with just that. We are able to track online traffic through our social media platforms to almost immediately set up retargeted ads to given consumers. This will help keep our brand fresh in their subconscious for a time that better suits them formpurchase.
Thanks to Joe Parenteau, Fablehome!
---
#9- Google ads for visibility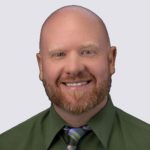 While we like to advertise a fair share of time and money on social media, Google ads has been the driving force on getting new customers in the past couple of years. As the best platform for advertising, it not only brings us a good amount of visibility but it's also budget friendly. This means you can start with a small budget, but only pay when leads click on your ad, which is a win for me. This helps see how our ads are performing, the best time of day, and if we need to change any keywords in order to make our ad even more efficient.
Thanks to Keith Eneix, Taut USA – Renew Alliance!
---
#10- Cultivating dofollow backlinks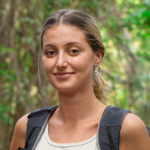 One way we advertise our business is through increasing our domain ranking through cultivating dofollow backlinks from other high ranking pages. We do this by contributing valuable insights to other content creators and aggregators, and providing some expert opinion and credibility to claims or opinions they wish to highlight in their pieces.
Thanks to Jennifer Schultz, Outforia!
---
#11- Broadcast a message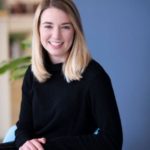 We are a company that deals with sleep and mattress reviews and we make that pretty clear in our targeted, SEO optimized YouTube content. Every video is made for a specific purpose on our content calendar. This is how we avoid being too vague or general and actually get eyeballs on our page.
Thanks to Charlotte Spence, Mattress Nerd!
---
#12- We have a strong online presence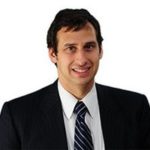 In order to advertise for our law firm, we have really prioritized a strong online presence. It was important to us to create a solid website that was user-friendly and easy to navigate. We also found the importance of SEO. We regularly post informative blog posts to our website, full of informative posts that cover a variety of questions people tend to have about the law. We love that we can clear up some common questions and provide useful information to the public, while also drawing potential clients onto our site.
Thanks to Andrew Winters, Cohen & Winters!
---
#13- Network building online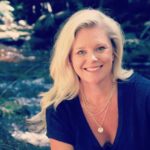 As a digital advertiser myself, my primary method in promoting my service is through network building online. Creating a dedicated community proved to be a great way to consistently promote my content so I can build a following. In my case, quality content is the backbone of my marketing strategy. It is what fosters engagement and encourages subscriptions. Therefore I put a lot of effort in making sure that the articles, graphics, and videos that I use are of utmost quality. Collaborating with the best freelancers is key. Aside from that, I make sure that I'm able to amplify the community's social media presence by collaborating with influencers. This is what will make my business more visible and credible to those brands I target to work with.
Thanks to Michelle Davies, The Best Ever Guide to Life!
---
#14- Knowing Audience Needs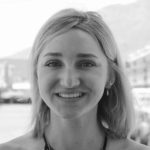 Since our target audience is mostly business leaders and customer/sales-focused teams, our advertising is done in the places where these individuals will be most likely to see our ads and interact with our business. These areas include social media such as LinkedIn, getting backlinks in relevant articles and blog posts, using SEO strategies to put our business in front of the right individuals, and more. The key to our advertising is knowing what our audience's needs are vs what our company can help them with (providing tools for email analytics and response improvement). By knowing what they want, we can be sure to target them accurately for each industry and be more specific in our messaging to each individual.
Thanks to Tarah Darge, Time to Reply!
---
#15- Omnichannel strategy
We advertise our services across a wide variety of platforms We ensure that we cover all bases with an omnichannel strategy that includes Facebook and Instagram advertising, Google Search and Dynamic Ads. We also put a lot of time into our content marketing strategy including creating educational content for social media, blogs and YouTube.
Thanks to Dave Granfield, BidPixel!
---
#16- Through community events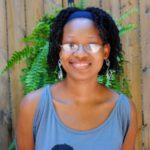 Being in business has shown me that people appreciate the personal touch. They want businesses to engage with them, not treat them like marketing agendas. That's why I market The Pomade Shop through community events. Consumers are more inclined to patronize businesses that share their interests and values. Most of my consumer base is women, so I make sure that I regularly attend women's health events and social groups.
Thanks to Erma Williams, The Pomade Shop!
---
#17- Through analytics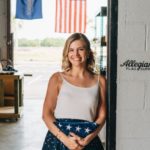 Ad targeting tools are crucial. They help us find the optimal days and time to post when most of our target audience is online and we schedule our ads to run based on those results. In turn, this helps us generate the highest engagement and a higher ROI. Through analytics, we group several posts to give a complete picture of user interactions over time. It shows us the journey from click to purchase, revenue spent, and the customer lifetime value. Knowing how to capitalize on these numbers helps us determine our overall success in marketing through social media. In particular, we tend to use a concise yet friendly tone when advertising our flags. It's also vital for retaining consumer attention in an age when users scroll through posts at a rapid rate. Keeping all this in mind helps boost our engagement and generates more significant sales while cutting unnecessary costs for our social media campaigns.
Thanks to Katie Lyon, Allegiance Flag Supply!
---
#18- A three-fold method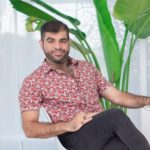 Currently, we use a three-fold method to advertise our business. Through local listing, SEO and Through community & social media. Google maps and Google my business is one of to-go-to when it comes to advertising. We've optimized our GM with the relevant information, including contact us and service to make people have a better understanding of who we are. Secondly, we're using Search Engine Optimization to help solve people's problems, especially those that fall within our niche. With this, we always receive up to 500k monthly visits according to the Google analytics tool. Finally, we're part of different communities within our niche. Under these community groups and forums, we interact with other businesses and offer professional service if need be, especially when answering questions within our field. Also, we use social media to reach out to our audience. The above process is easy to implement and doesn't require huge investment. However, it's worth noting that the results don't come immediately; therefore, you need to be patient before you reap off from it.
Thanks to Ronnie Teja, SoftwareKeep!
---
#19- Paid and organic techniques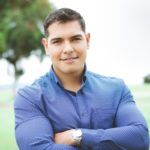 We combine paid and organic techniques to attract valuable attention online. We point each targeted ad to a long-form post optimized for specific keywords/topic/pain point/unique selling proposition. The post takes the place of a traditional landing page. We then structure our blog posts similarly to a landing page, starting with lighter introductions to create rapport. Next, we offer deeper, targeted, and practical insights along the post to nurture credibility, and add a specific CTA to usher the by then warm lead into the next stage of our marketing funnel. It helps reduce their customer journey.
Thanks to Jon Torres
---
#20- Through multiple mediums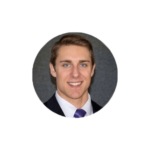 Everything we do is focused on building a brand and credibility. We run radio ads and we do digital marketing. Our radio and digital ads are force multipliers for one another. People hear us on the radio, then they do a Google search and we're the first result through SEO. Then we retarget them on the interneT so they see us pop up all over the internet. It shows that we are relevantand we aren't going away. Being seen on multiple mediums also builds authority as it reveals that we are a strong player in this industry and market.
Thanks to Luke Smith, We Buy Houses Louisville!
---
#21- Collaborate with popular bloggers in our niche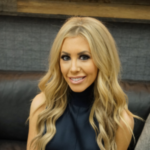 We usually collaborate with popular bloggers in our niche to advertise our business. Reaching out to well-known bloggers in your industry has been a very successful way of promoting our company online, particularly if we place anything useful to contribute to one of their posts. Offering our services as guest blogger is a perfect way to make this possible. Obviously, we had some writing experience, and it is difficult to find a common blog willing to let us guest post, but it's worth a shot if we gets a guest post.
Thanks to Lacy Summers (PMP), Crush the PM Exam!
---
#22- Word-of-Mouth Marketing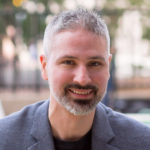 People are more likely to try something if their friends have done so, and social media has become the modern 'word of mouth.' We advertise our business by asking our loyal customers to mention us while they're talking about us on social media. Your loyal clients are your best advocates. Customers who interact with our business page and share it on social media can help their friends see the activity in their newsfeeds. This helps us foster more interactions and hence advertising our business.
Thanks to John Bertino, The Agency Guy!
---
 How do you advertise your business? Tell us in the comments below. Don't forget to join our #IamCEO Community.