Marketing
15 Entrepreneurs Explain How They Use Digital Marketing in Their Business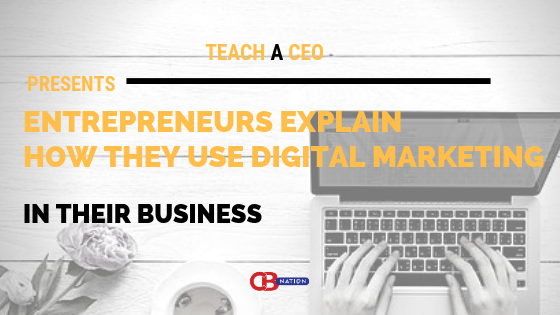 Often small business owners find online marketing to be a cheap and easy way to market their businesses. It's a modern approach to getting your business ahead that lets you learn and interact with your prospects while tracking the effectiveness of your efforts.
We asked entrepreneurs how they use digital marketing for their business and here are the responses;
#1- Two ways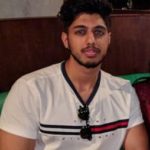 We create content on TikTok to build brand awareness and drive signups for our website. This is a relatively new channel for everyone, and I think it's a great channel for businesses to experiment with. In the past 6 months, we have been able to accumulate 9.3k followers, just under 1 million views for our content, and hundreds of signups and website conversions. I think the reason this works so well for us is because we create high-value content for our niche, and TikTok loves to reward high-value content by pushing it out to more and more people. Being in the marketing space, we find that giving our audience marketing tips and tricks resonates very well with them, and in return, they share our content and visit our website.
Thanks to Kyle Dulay, Collabstr!
---
#2- Makes interaction with specific audiences easier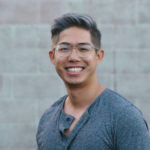 The ability of internet marketing platforms to engage with targeted audiences in real-time is one of the reasons why digital marketing is overtaking conventional marketing channels. When engaging with your brand or company, your customers expect to be engaged in some way. How the company approaches such contacts and interactions will determine whether it succeeds or fails.
Thanks to Brian Chung, Alabaster!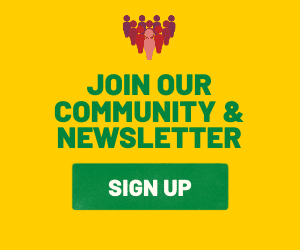 ---
#3- Aids in the creation of brand reputation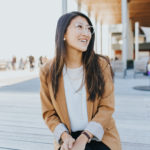 The strength of digital marketing is its ability to draw targeted traffic. These types of viewers for your marketing are most likely already interested in learning more about your brand, goods, or services and will be willing to buy what you have to give. Delivering on your promises will help you build a stronger relationship with your target groups, allowing them to convert into paying customers who will return to engage with your site on a daily and continuous basis. This will help the brand's image because happy customers will most likely inform others about their experience with your company, product, or service. As predicted, the brand's reputation will go viral, opening up new avenues for reaching larger audiences and achieving business growth.
Thanks to Tanya Zhang, Nimble Made!
---
#4- Customer feedback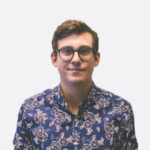 The primary tool we use in this digital marketing is access to valuable customer feedback. It opens a direct line of communication with our target audience. Be it Facebook, Instagram, or Twitter, we used this chance to exchange messages directly with customers and other businesses. Feedbacks helped us relate to customers better and improve our services and products accordingly. Another tool worth mentioning is running a blog. It's the place where we share content related to our products, business, and industry. Even though it sounds simple, running such a blog isn't simply about posting. Most businesses, including us, use promotional strategies for better exposure and quality content.
Thanks to Nicolas Gagné, Win In Health!
---
#5- As part of a marketing plan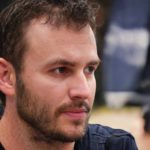 In my opinion, you should use social media in your marketing plan regardless of your industry. Social media marketing, when done correctly, is a cost-effective way to raise brand awareness and accelerate business growth. Most small businesses develop their customer base solely through the development and management of social media profiles on sites like Facebook and Linkedin.
Thanks to Michael Robinson, Cheap SSL Security!
---
#6- Make our customers part of our family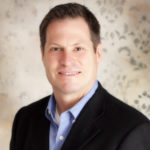 Digital marketing is more important now than ever and social media presence is a massive component to how we build key relationships with our customers. We all know the saying don't judge a book by its cover. But if that cover looks really cool, you bet I'm going to buy it. Today, social media is that proverbial book cover; it is the first interaction many people have with a business. From advertisements on Instagram to those on Twitter, the first click takes you to the respective social media page and at that point we only have a few seconds to captivate a customer and make them see and feel the comfort of laying in one of our beds. At Big Fig Mattress, we know we sell a stellar mattress, but it is critical that we put effort into making our mattress brand look pretty on Instagram and engaging on Twitter. We cater to a specific audience, people who have a fuller figure. Social media gives us a platform to make our customers part of our family; they are able to relate to us by laughing, crying, and enjoying themselves sitting or laying on their sub-par mattress and hopefully we can convince them in a glance to buy one of ours.
Thanks to Jeffery Brown, Big Fig Mattress!
---
#7- Create a phenomenal experience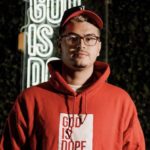 People are on their computers and phones more than ever, thus that is paramount way that we are looking to engage new customers and maximize buyer experience. For God Is Dope, out online footprint is, in my opinion, make or break. Our customers are critical consumers of media, and it is our responsibility to create a phenomenal digital experience for our buyers when they land on our website, Instagram, or Twitter. Recognizing this, we have dedicated ourselves to frequently reinventing our home page with fresh content and an intriguing interface. We hold the same philosophy for our social media platforms. Content that looks dope will be reposted, and ultimately will be sold. God Is Dope releases new apparel almost every day and it sells out just as rapidly. This is because we have worked to learn the way customers, specifically young people, engage with the internet, and have dedicated ourselves to ensuring quality clothing and quality time when you are perusing our digital platforms. It is all about creating an experience.
Thanks to J Bruzula, God Is Dope!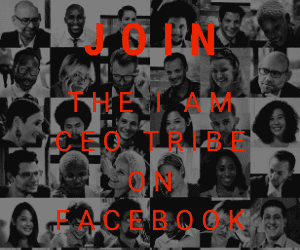 ---
#8- Market through video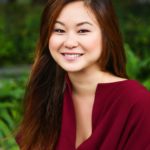 We love to use video to market our products. We like to take advantage of the popularity we've gained on our Instagram page to share the videos we make. We created a video series that highlighted our journey with Sichuanese food, from coming up with the idea and testing ingredients to gaining notoriety and combating negative stigmas about our culture's food in America. The series gained us new customers, along with newfound respect from our peers and critics. We also love to show off our sauce through videos, of course. We use high-quality cameras to capture all the visible ingredients in our sauce, from the chili crisp to the beautiful color. We have a motto that "yes, you can put our sauce on anything". We use video to further that, by capturing people putting our sauce on yes, literally anything. It's a fun and creative way to get consumers excited about our product and create some buzz around our company!
Thanks to Jing Gao, Fly by Jing!
---
#9- Analyze-your-current-SEO-situation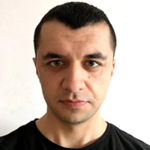 Analyze the health of your well-designed website in terms of search engine rankings and usability if you already have one. The digital world is a chaotic place where businesses must strive to rank higher in search results. When it comes to optimising your digital footprint, SEO is a critical component of any comprehensive digital marketing strategy. While it takes at least six months to a year to see the results of your SEO efforts, if you're serious about your potential, you'll have to start somewhere. Optimizing the website for search engines does not necessitate a large advertising budget. As a result, make sure you have a well-planned SEO strategy. Without proper SEO, attracting highly-targeted traffic to your website is difficult. Consider the long term when implementing an SEO strategy. Ranking higher for competitive keywords is a long-term endeavour that necessitates patience, high-quality material, and a results-oriented strategy.
Thanks to Miklos Zoltan, Privacy Affairs!
---
#10- For competitor analysis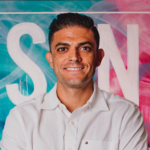 As a digital agency focused on growth marketing, SEO is essential to helping our clients get a foothold with their brand. We use Ahrefs as our primary tool. Our favourite feature is the competitor analysis tool- it gives us solid insight into what our competition is using for keywords and where we have opportunities to create more backlinks. The user interface for Ahrefs is a challenge. Simplifying and making it more user-friendly would allow us to get even more out of it. My best advice is to dive in, do research on your favorite companies, set up mention alerts for your business, anything that will pull you back to continue using and learning the tool. Over time you'll see how to leverage Ahrefs data to your advantage.
Thanks to Jonathan Snow, The Snow Agency!
---
#11- Improve our visibility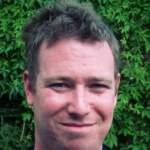 We use SEO to improve our visibility in the organic results of Google. One way of doing this is by gaining links from within the community, from suppliers, the local chamber of commerce and other websites that support similar businesses—and even through HARO. We also encourage clients to leave reviews in our website then we manage our citations across the internet—Name, Address & Phone number (NAP) mentions of our business on listing sites. For digital marketing, it's important to take your website to the next level and improve SEO ranking so that more clients can see your business and what you can offer.
Thanks to Marcus Clarke, Searchant.co!
---
#12- Hasten transactions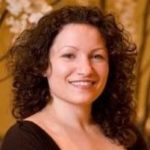 Digital marketing in the real estate industry is slowly getting the attention it deserves. With the virality of properties on the social media platform TikTok, many real estate professionals are turning to digital marketing to hasten any transactions under their belt. Not only are real estate companies opening social media accounts, but they are also investing in building a website, listing properties on real estate platforms, and building an email list of homebuyers. Digital marketing has become the easiest and fastest way for the real estate industry to market properties without physically interacting with thousands of people. If I had to interact with the same number of people in person, it would have taken me months to accomplish what I can do with digital marketing in a single day.
Thanks to Marina Vaamonda, PropertyCashin!
---
#13- To grow and connect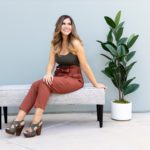 As a marketing mentor for online entrepreneurs, digital marketing plays a huge role in my business. From email marketing campaigns to a fine-tuned social media strategy, understanding the fundamentals of digital marketing has been crucial to growing my audience and connecting with new clients.
Thanks to Shannon Lutz, Social Bungalow!
---
#14- Conduct Research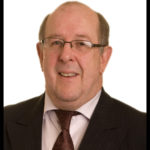 Although you might have an understanding of what would function well for your viewers based on previous experience with your advertising, it is critical to do rigorous analysis and have evidence to back up your actions. You will expect that your consumers would behave one way when they really behave very differently. It is important to plan for this ahead of time and to use the analysis data to guide the marketing campaign. Many users utilize supported articles and other forms of paying ads, and it seems that many are content to spend the money and see the views and clicks roll in – even though some of those clicks come from individuals who have little to do with the good or service being promoted.
Thanks to Richard Mews, Sell With Richard!
---
#15- Bring in leads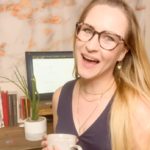 I use digital marketing in my business to bring in leads. The best (and cheapest) method I have found for doing this so far is with Facebook and Instagram lead ads. Most digital marketers are still driving leads to a landing page which requires a website, a domain name, hosting, web development skills, etc, etc. But with Facebook and Instagram lead ads, the lead form stays right there on the app. You don't have to have a website to collect these leads and it actually ends up bringing in MORE leads this way anyway because the forms are so targeted and easy to fill out. You don't always get that experience with a landing page. You don't have to pay any extra fees to have a website up, you don't have to worry about slow website load times, and you don't have to create a landing page. I run Facebook and instagram lead ads for my clients, too, and they average cost-per-leads below $8, sometimes even below $5! Its a great advertising method that I recommend to anyone needing more leads for their business.
Thanks to Brittany Michele Cole 
---
How do you use digital marketing in your business? Tell us in the comments below. Don't forget to join our #IamCEO Community.