As musician Frank Zappa once said, "So many books, so little time." For a business owner or budding entrepreneur, books can be a life preserver. Of course valuable lessons often come from doing. Business lessons can be learned by trial and error and putting yourself out on the line. But the same lessons can also be had from a book. Reading about the errors and triumphs of other business leaders can prevent you from making mistakes and push you in the direction of success. Beyond lessons, a good business book can inspire you to lift your business to an even higher level. Below are a selection of business books chosen as favorites by entrepreneurs and business owners.
#1- Three books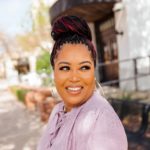 One of the best books I've come across is The Go Giver by Bob Burg. Its unique way of storytelling allows the author to simply convey a bigger message about giving and principles in business. In the next phase of building my company, I'm driven by a desire to give and give big. Another favorite of mine is Jim Collins' Good to Great. It urges a shift in your mindset and helps you step out of your comfort zone. Finally, Atomic Habits by James Clear helps you to shift your daily habits so that you can reach the level of success you desire. Together these books form a dynamic trio for business owners and entrepreneurs that will set them up for success and freedom.
Thanks to Felicia Jarrell, Goldmine and Coco!
---
#2- Getting To Yes by Roger Fisher and William Ury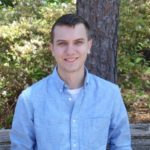 This book is so good that the cover itself persuaded me to give in and buy it. This book is not just for negotiating business deals – it provide  highly useful insight into how to successfully navigate everyday relationships. I can't think of any reason why you shouldn't read this book and try to use the ideas in your life. I have definitely used the principles outlined in this book in my own life, and recommend that any interested reader do the same.
Thanks to John Webster, voyagerstravel!
---
#3- Loonshots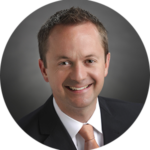 Loonshots: How to Nurture the Crazy Ideas That Win Wars, Cure Diseases, and Transform Industries' by Safi Bahcall. This was the #1 most recommended book during Bloomberg's annual survey of CEOs and Entrepreneurs, and it certainly deserves such an honor.  This book challenges our thinking on how we look at building and managing a team. As a physicist and entrepreneur, Bahcall provides us with a fresh look at how we can apply the latest tools and techniques to understand a group and how they can come together to succeed.
Thanks to Tom Willis, Phoenix Perform!
---
#4- Getting Things Done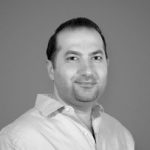 Getting Things Done by David Allen is still the best business book I've read, not only for my busy life as CEO, but also in my personal life when I have time for my own hobbies. Productivity is something we talk about in many different ways but learning how to adapt Allen's techniques into my life has been important. It finally doesn't feel like I'm pulling teeth when I need to get the hard tasks done—there's a process behind the methods and it works great for me.
Thanks to Reuben Yonatan, GetVoIP!
---
#5- Good to Great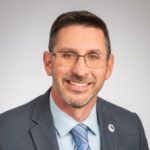 No book has been more consequential to my career than 'Good to Great.' The idea of being able to take your business from one level to the next has always been a part of my DNA. However, the question has been how to accomplish this goal. Striving to be better, and in my line of work within the non-profit space, creating a greater impact has been solidified through my understanding within the message of 'Good to Great.' Understanding who I am as a leader, who we are as a business, and the steps needed to transform thinking within an organization has truly propelled me towards what I believe to be great success.
Thanks to Sean P. Kramer, The Diabetes Research Institute Foundation!
---
#6- Think and Grow Rich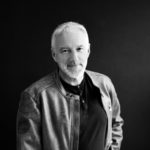 If I had to choose one, I would say Napoleon Hill's Think and Grow Rich makes my top of the list. This classic book tells the story of growth, both individually and financially. This book was written over a span of twenty-five years, and was so well thought out that it has been endorsed by former U.S. Presidents, CEOs of top level companies, etc. It has taught me lessons that I have been able to apply in every accet of my life. I would recommend every person to pick up this book and read it for their own good.
Thanks to Peter Horvath, High Times!
---
#7- Leadership Wisdom by Robin Sharma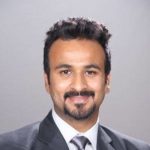 As I am fond of reading, I have read many business books. But if I have to choose one, it definitely will be Leadership Wisdom by Robin Sharma. It has 8 practical rituals explained in deep detail with a gripping storytelling approach. These rituals have helped me improve my leadership skills, motivation levels, and discipline. Leadership starts with self-discipline – one of the best things I learned from it. While most other business books revolve around "why", this one focuses more on "how". Everything the author wrote is so relatable that at many points, you'll feel like it's based on your own life.
Thanks to Rahul Vij, WebSpero Solutions!
---
#8- The Go-Giver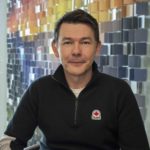 One of my favorite books is The Go-Giver, A Little Story About a Powerful Business Idea by Bob Burg and John David Mann. It's an easy must-read that outlines five laws of success, or as the authors call it, stratospheric success. Reading the book, you travel along the journey of discovery of the fictional character Joe. As you experience the book you truly start thinking about your own values, and how you can make a positive impact on the people around you, and how that absolutely impacts your success. These are not complicated business ideas, it's about giving and how that can change the world, and create success. It works!
Thanks to Al Wynant, Ingomu!
---
#9- Profit First by Mike Michalowicz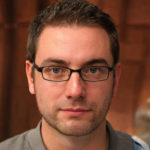 I'd recommend this book for small business owners who want to take complete charge of their money. The book is easy to digest and offers straightforward advice on running your business. Doing things the usual way will not ensure your company transforms into a money-making machine. Mike uses the analogy of weight loss by limiting what's on your plate. Entrepreneurs need to maximize profits and only distribute what's left from expenses to ensure the business turns into profitable cash cows. Profit First breaks down case studies and helps you have the roadmap you have always dreamt of, earning more money.
Thanks to Felix Maberly, Tiger Supplies!
---
#10- Hal Elrod's The Miracle Morning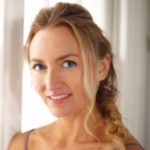 Business books are vital to entrepreneurs–but they needn't be strictly about business. Hal Elrod's The Miracle Morning is a great way to start cultivating an inner revolution–and to change your perspective on life. It also inspires excellent time management, which is key to business owners. Time usually hides from us, but this book shows readers how to get those hours back. This helps us reach our highest potential.
Thanks to Brett Larkin, Uplifted Yoga!
---
#11- Everybody Writes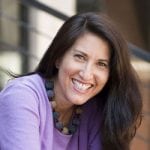 Everybody Writes: Your go to guide to creating ridiculously good content by Ann Handley. Handley argues that in an online world everyone is a writer so you need to learn how to create content that attracts and retains people¹s attention. She provides practical tips, easy grammar and usage rules that are valuable whether you are working with a big brand or startup these are best practices that will make your writing better. Great advice we can all benefit from now more than ever.
Thanks to Paige Arnof-Fenn, Mavens & Moguls!
---
#12- When to Jump by Mike Lewis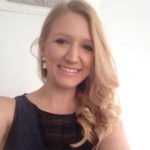 This page-turner takes a deep dive into entrepreneurial journeys of individuals taking the leap from one industry to, typically, a completely different business. It's about risk-takers and goes behind the scenes into their perspectives of why it was so important to make the jump to follow their passion. I love how this book shows the nitty gritty of entrepreneurship in bite-sized chapters so you can start your day or end it with inspiration without killing a lot of time. Let's face it, if you're reading this book you're probably ready to take the jump yourself!
Thanks to Blaire Brown
---
#13- Big Magic by Elizabeth Gilbert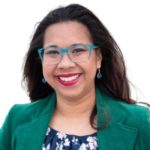 In this book, Gilbert talks about staying curious and inspired, pushing past fear in order to step into more creative living. As entrepreneurs we are also creatives — we are putting ourselves out there and building our businesses with the same drive, motivation, and passion that emulates an artist, or a singer, or writer. And like fellow creatives, once we are in a flow state and feeling more fulfilled in what we do, we are able to step back and celebrate our masterpieces, whether that's in the form of a truly satisfied client or an ROI that shatters all expectations. With the help of Big Magic, I am empowered to tap into my innate potential, unlock the ideas I have for my business, and unleash offerings to the world through inspired, aligned action. The book is pragmatic, soulful, spiritual, and potent, and it has provided a road map, as well as the space, to think more deeply about my own entrepreneurial journey and process.
Thanks to Rowena Winkler, Ph.D.
---
#14- Just Listen by Mark Goulston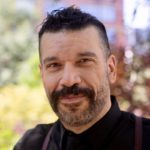 As an entrepreneur, CEO, or any sort of community leader, our social currency is tied to our words: we speak and others listen. As a result, too many leaders end up understanding communication as how to talk, either to a crowd, to staff, or one-on-one. Just Listen reminds us that great communicating also involves great listening skills — skills that can be taught — and is so sweeping in its scope, but so practical in its impact, that it is the only business book that has never left my nightstand. The book explores the science behind listening and its link to other forms of communication, then provides practical advice on using specific listening techniques in a variety of business settings. Best of all, the book has an entire section full of nifty hacks to deal with a variety of situations and personality types that would test the listening skills of a saint. As someone who speaks for a living, it's perhaps the only book I've read that has so profoundly transformed my relationships with others and my entire presence in the world. You may have a vision, the best oratorical skills around, and a team to die for, but if you haven't read this book, your CEO toolkit is only half full.
Thanks to Scott Mason
---
#15- Zero to one – A guide from entrepreneurs to the future stars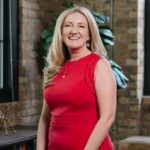 This book gives voice to a lot of stories from famous entrepreneurs themselves. It talks about innovation and creativity that is developing with each passing day. This book teaches uniqueness and an open approach to the technology around us. With a broad mind, one can think beyond what already exists. It is for everybody looking for inspiration in their businesses. This book will give you an insight into how to think out of the box.
Thanks to Jennifer L. Bennett, Law Office of Jennifer L. Bennett!
---
#16- Primal Leadership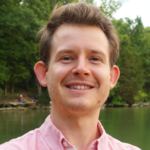 One of my favorite business books is Primal Leadership: Realizing the Power of Emotional Intelligence by Daniel Goleman. This book discusses the role of emotional intelligence in leadership. What stood out to me is that one of the most important jobs of a leader is to regulate the emotional atmosphere of the community. This means that emotions are contagious, and people look to their leaders to set the mood and emotional tone. He talks about the four areas of emotional intelligence (self-awareness, emotional self-management, social awareness, relationship management) and how they relate to becoming an effective leader.
Thanks to Tyler Forte, Felix Homes!
---
#17- Smarter Faster Better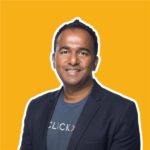 The best business book for me is undoubtedly is Smarter Faster Better: The Transformative Power of Real Productivity By Charles Duhigg simply because unlike other books where all the anecdotes are from the author itself, this one includes real insights from third parties which, for me, is very interesting. Truly, this book tells us about a different take on productivity and proves that not all busy people can be considered productive. I especially liked the way it emphasized the concept of motivation and related it to being productive because this makes so much sense and it can be quite obvious, however, this is something we don't always recognize. Overall, this book has made me realize so many things and has helped me change for the better which is why it is my favorite business book.
Thanks to Solomon Thimothy, Clickx!
---
#18- Rich Dad, Poor Dad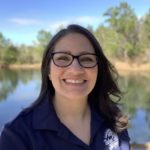 The business book that had the most influence on my work life has been Rich Dad, Poor Dad by Robert Kiyosaki. It is always my first recommendation to those that are looking for a better way to create financial and time freedom. As someone who followed the traditional path for my educational and professional pursuits, I wasn't achieving the financial security for which I was searching. This book really resonated with me and gave me the paradigm shift I needed to rework my approach to generating wealth. I am now the owner of a real estate investing business and am making my dreams of generating passive income a reality while also providing a service that benefits my community. I previously worked as a science teacher for many years and I have given this book to a number of my previous students when they graduate high school. When it comes to considering one's financial future, the education within its pages is far more valuable than I could ever provide within the context of my classroom — and at a critical time of life. If you are dissatisfied with your financial circumstances and feel like you are spinning your wheels, this book is a must-read!
Thanks to Anne Laurenzi, Take Flight Home Buyers!
---
#19- Who Moved My Cheese?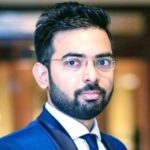 Who Moved My Cheese? An Amazing Way to Deal with Change in Your Work and in Your Life by Spencer Johnson. This book is ideal for entrepreneurs, business leaders, and individuals who are going through difficult changes in their personal and professional lives, who feel stuck and unable to move forward, and who are looking for something to lift them up. This book tells the story of the beauty and inescapability of change, with the goal of teaching readers to anticipate it, adapt to it, and learn to find the beauty in it. It does an excellent job of demonstrating that change should not be feared, but rather viewed as a catalyst for greater, bigger things.
Thanks to Satya Parija, DoctorSpring!
---
#20-  How Women Rise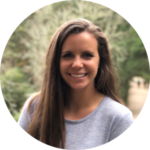 It's difficult for anybody to find a way to rise through the ranks and become a leader in their company, but women often face some unique challenges that are especially difficult to overcome. Because their challenges are unique to them, they must use different tactics to overcome them on their way to the top. Sally and Marshall do an excellent job of detailing some specific examples and using their words to empower women to feel like they can do anything. They detail 12 habits that might be holding you back and how to break through to the other side.  If you can't seem to take your career to the next level or have been held back by a specific situation, then this book is for you!
Thanks to Lindsey Allard, PlaybookUX!
---
#21- Determining to Move Forward: Will It Fly by Pat Flynn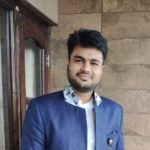 Do you have a fabulous idea for setting up a business? Pat Flynn sets you up with what you require to test your idea before going through countless hours and money working to do its work. See how to pre-launch a product, so you do not make a product until you know for sure it will sell. Making a little work upfront can keep you big time! Every entrepreneur just having started with a new idea should run it through Pat's Will It Fly test. Pat has been supporting entrepreneurs for over a decade. He is well known for being easy about his income and teaching others how to set up multiple flows of revenue through his website Smart Passive Income.
Thanks to Shiv Gupta, Incrementors Web Solutions!
---
#22-The Introverts Edge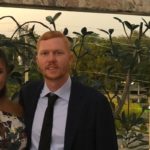 The Introverts Edge: How the Quiet and Shy Can Outsell Anyone by Matthew Pollard and Derek Lewis. I found this book to be an excellent starter-pack as an up-and-coming salesperson and entrepreneur. If you lack confidence, especially due to experience, then this book will help. It maps the sales journey guiding you on what to do each step of the way. When you finish you will have a top-selling speech ready to convert any lead. The clincher is that this book doesn't show you how to make sales aggressively. It understands that the reader is an introvert and remains within that character type. It helps you understand the nuances of sales more highbrow than in-you-face, aggressive sales techniques. In fact, following this methodology, you are likely to be a more successful salesperson.
Thanks to Rick Hoskins, Filter King!
---
#23- The 4-Hour Workweek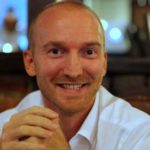 This is one of the most often asked, but also the hardest question I get about books. I've read hundreds of books, and several have changed my life for the better. You have to take into account that I am a high-school dropout from eastern Europe whose company was once valued at several million dollars. So reading books really impacted my life, and I don't take this question lightly. There was one book that showed me the path. After that book, everything changed for me. However, I can't name this book, because I later realized that this book was in fact borderline plagiarism, and it was a combination of several bestsellers you all read and know. A few years later, while I was on my first reading frenzy, a friend of mine recommend The 4-Hour Workweek. After reading this book, I created a landing page with some advertising behind it, but still, no product developed. This lead to $250k in venture funding, and today we have clients such as Adobe, King and Google.
Thanks to Goran Duskic, WhoAPI Inc.!
---
#24- Type Talk at Work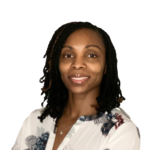 This book helped me to understand my personality type and how to identify the personality type of others. When working in a team environment, understanding the various personality types of the people you work with can enable you to respond to their work and communication styles. Personality typing also enables leaders to understand the best way to work with their employees. Adapting to the personality type of others will lead to an investment in human capital and expand employee contributions.
Thanks to Annette Harris, Harris Financial Coaching!
---
#25- Tipping Point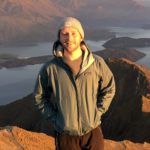 My step father, who's a successful businessman, gifted the book to me on my 20th birthday and told me to use it to help guide any businesses that I set up. He used the book as a reference when growing his business, which made it easy to identify what he had already achieved, and what he still needed to do. The book helped me to understand what checkpoints I need to aim at for my projects/businesses to move past the tipping point of growth.
Thanks to Tom Bolland, HappyBarista!
---
 What's your favorite business book? Tell us in the comments below. Don't forget to join our #IamCEO Community.