For a business owner or budding entrepreneur whose keen on innovation and disruption, books can help you get started with the right information. Of course valuable lessons often come from doing. Business lessons can be learned by trial and error and putting yourself out on the line. But the same lessons can also be had from a book. Reading about the errors and triumphs of other business leaders can prevent you from making mistakes and push you in the direction of success. Beyond lessons, a good business book can inspire you to lift your business to an even higher level.
We asked entrepreneurs and business owners about the best books on innovation and disruption and here's what they had to say;
#1- Innovation and Its Enemies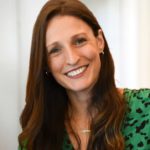 Innovation and Its Enemies: Why People Resist New Technologies by Calestous Juma is one of the best books on innovation and disruption. The author provides a detailed 600-page historical analysis of how valuable innovation has been to our society since the beginning of our existence. Juma dives in deep to explore how technological advancements are born and their impact in the long term while simultaneously describing the notion of controversy and pushback each innovation brings with its inception. This book is an excellent read when exploring innovation as it shows relevant examples of how to manage resistance when disrupting an industry or market.
Thanks to Kelli Lane, Genexa!
---
#2- Innovation and Entrepreneurship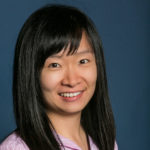 If I had to name one excellent book on innovation and disruption it would undoubtedly have to be Innovation and Entrepreneurship by Peter F. Drucker; a book written in 2006 that is as relevant today as the day it was released, and that alone says a lot. A must-read for every entrepreneur who is looking to get insights on the daily practice of innovation & entrepreneurship in small or large organizations. This easy-to-read and highly detailed book offer lots of tips and tricks for young and even experienced entrepreneurs on how to face innovation, not only from an organizational but also from a personal and almost philosophical point of view.
Thanks to Sylvia Manman Kang, Mira!
---
#3- Mapping Innovation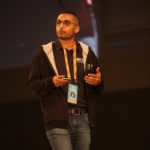 Mapping Innovation: A Playbook for Navigating a Disruptive Age by Greg Satell is a great resource for learning about the history of disruption through innovation. It is a simple and engaging read that goes deep into the major disruptors of our time and how they got to be who they are. Satell explains the different models of innovation and gives useful tips to future disruptors on how to approach developing an idea from a problem-solving perspective.
Thanks to Ashwin Sokke, WOW Skin Science!
---
#4- The Millionaire Fastlane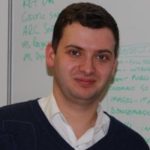 The Millionaire Fastlane: Crack the Code to Wealth and Live Rich for a Lifetime by M. J. DeMarco. This book shattered my preconceived notions about how to achieve success. Society has taught me that in order to achieve success, I must first obtain an education, then obtain a job, and then invest a portion of my earnings. The book did an excellent job of convincing me that this philosophy is heavily dependent on everything going right in my life. I admire how well DeMarco pierced this age-old belief and rightfully coined this as the slow strategy for getting rich. This book has made me realize how I'm misthinking and making poor decisions on my path to success.
Thanks to Andriy Bogdanov, Online Divorce!
---
#5- Reinventing the Egg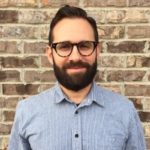 Reinventing the Egg: To Win the Game is to Change It" by Roger Cusa is by far my favorite book that tackles both innovation and disruption.  This book can be read and enjoyed by just about everyone and they will leave with a new perspective on what it takes to innovate the industry they're working in. The author has worked with some quality brands and this book is all about reinventing an entire industry, not just making a splash. This book provides real-life advice, actionable tips, and even includes some fascinating examples for the reader to learn from.
Thanks to Josh Ladick, GSA Focus, Inc.!
---
#6- The Sixth Kondratieff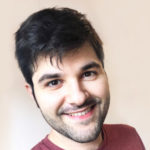 Leo Nefiodow's The Sixth Kondratieff: A New Long Wave in the Global Economy is an intriguing look at waves of both economic and technological growth, in line with theories laid out by Russian thinker, Nikolai Kondratieff. If you come to it with an open mind, you could find some insights that lend well to today's ever-shifting technological landscape.
Thanks to Kevin Sahin, ScrapingBee!
---
#7- Thinkertoys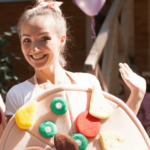 There are several books about innovation in the marketplace but the one I've gotten the most use out of is Thinkertoys: A Handbook of Creative Thinking Techniques by Michael Michalko. It is filled with creative thinking techniques and exercises to help you learn how to come up with new ideas and approach problems in creative ways. It is super informative and because of Michalko's unique style, quite a fun one as well.
Thanks to Alexandra Seagal, Animalso!
---
#8- Ten Types of Innovation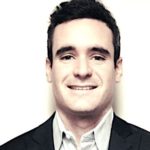 My favorite book about innovation is Ten Types of Innovation: The Discipline of Building Breakthroughs by Larry Keeley, Ryan Pikkel, Brian Quinn and Helen Walters. It is a book that uses an algorithm to examine successful innovations in business history to examine what made them work and how you can implement them to your own businesses. I have found it extremely helpful in finding new and exciting ways to expand my business and I think everyone who has an interest in innovation would glean a lot of information from it.
Thanks to Chris Riley, USA Rx!
---
#9- The Obstacle is the Way, by Ryan Holiday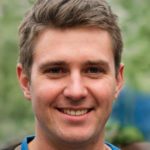 We all face obstacles in our lives, what matters is how we perceive them and work with them to move on. When we aim high, pressure and stress obligingly come along for the ride, so we have to find ways of dealing with them, as well as the aspects of life that may blindside up with randomness. This is an intelligent self-help book packed with examples from the history of people who made it through adversity into greatness. It also offers a system for approaching life as a more average person, turning obstacles into advantages, and using relentless persistence to achieve what you want.
Thanks to Cody Crawford, Low Offset!
---
#10- The Innovator's Dilemma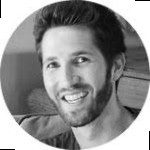 Being a busy entrepreneur, it's important to find time to read an inspiring and enlightening book. Topping the list of books about innovation is The Innovator's Dilemma by Clayton M. Christensen. This book invites you to look at all the different aspects of innovation through a critical lens. Steve Jobs listed this book as one of his favorites. It has been heralded as one of the most useful and profound books ever written about innovation.
Thanks to Darren Litt, Hiya Health!
---
#11- Create & Orchestrate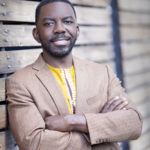 As an entrepreneur, I've read quite a few books on disruption and innovation. While they're all very informative, one book, in particular, stands out from the rest. Marcus Whitney, a serial entrepreneur and healthcare VC guru, wrote Create & Orchestrate. He shares great insights on his unlikely path to entrepreneurial success, which was grounded in taking risks and leading as an innovator. Marcus' book offers tips that anyone can use to embrace the mindset needed to disrupt any market. He also shares his unique framework for breaking down your business model so that you can identify innovative opportunities.
Thanks to Isaac Y. Addae, Pivot Technology School!
---
#12- Time, Talent, and Energy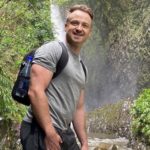 The best book on innovation that I truly gave a perspective on the path to innovation is Time, Talent, and Energy, written by Michael C. Mankins and Eric Garton. The book provided clarity to me that the future world is not a threat but a beginning. I needed to focus my core into three essential elements that I totally have control over should I choose to: time, talent, and energy. Every business has these three, but like any power, these foundations need to be harnessed effectively, or else innovation will just remain a pipeline dream. Innovation, in this case, is also about going back to basics to optimize a business and its products.
Thanks to Chis McGuire, Real Estate Exam Ninja!
---
#13- Good to Great by Jim Collins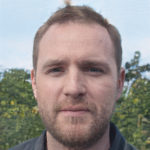 Its title really caught my attention and got me so interested. And, I was right. I was really inspired and invested by reading this book. It is mainly about strategies, methods, creative plan management and leadership which I've gathered different ideas that is really helpful if you are in the business industry, like me. Upon picking up ideas from this book I have realized that it is so much better when you get out of your comfort zone and try the things you never thought you would. I mean, why settle for just being good when you can be great? This book really is my top pick when it comes to innovation.
Thanks to Robert Johnson, Sawinery!
---
#14- The Innovator's DNA by Jeff Dyer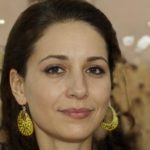 We are intrigued by how the brains of these well-known innovative leaders work. This book can give you a more detailed view of what's going on inside a mind of an innovative business leader- how they formulate strategies and how they are, as a business leader, different from the others. It can help aspirants to be creative because it explains what innovation can do in a business and the benefits of being an innovative leader.
Thanks to Michelle Devani, lovedevani!
---
#15- The Innovator's Solution by Clayton M. Christensen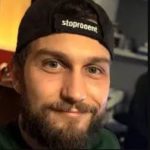 The authors give me a pragmatic view and simple to digest contents. The Innovator's Solution refreshes and gives a deeper insight into the concepts of disruptive innovation vs sustaining. And adds several elements that you have to keep in mind to set up the strategy for your innovation. It helps you to assess and foresee earlier on the way risks in innovation and disruption technologies and when your strategy needs to change to get the most value for your business.
Thanks to Eric Sander, iActivation!
---
#16- Get Over Your Damn Self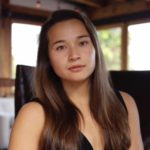 I love "Get Over Your Damn Self" by Romi Neustadt because I feel it really encompasses the innovative mindset I had when I first started my company, Snow Monkey. The advice I always give to other first-time, female start-up founders is to identify which parts of your business could be perceived as "weaknesses" and gather data proving otherwise. "Get Over Your Damn Self" has that same no-BS attitude alongside great advice about confidently advocating for your business.
Thanks to Rachel Geicke, Snow Monkey!
---
#17- Digital Disruption by James McQuivey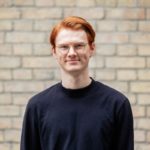 I loved the way how James McQuivey reconsidered Maslow's classic hierarchy of needs and introduced four basic human needs models that, when combined, satisfy the most important criteria: they illustrate how human needs influence individual actions while being expressed in a way that is clear enough to direct digital disruptors to a better product strategy. James McQuivey suggests several strategies for mapping out potential product functionality involving these basic needs, that helped me search for adjacent possible solutions and thus pave the way for a new direction of innovation.
Thanks to Thilo Huellmann, levity.ai!
---
#18- Big Bang Disruption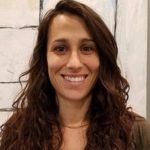 The book Big Bang Disruption by Paul Nunes and Larry Downes explain the essence of disruption as well as the big picture of business dynamics and the effects of digital. The authors suggest twelve rules divided into four stages: Singularity, The Big Bang, The Big Crunch, and Entropy, for defending current companies,launching disruptive ventures, and simply understanding that all the rapid processes occurring all around us with digital are very normal.
Thanks to Yvonne Chavez, Painting Kits!
---
What are some of the best books on innovation or disruption? Tell us in the comments below. Don't forget to join our #IamCEO Community.