Answer
18 Entrepreneurs Explain The Disruptions Happening In Their Industries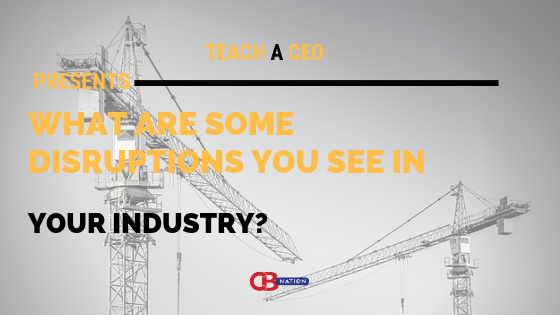 Improvement in technology is driving disruption across almost every industry even those that are considered traditional. It's reducing existing barriers to entry and makes it much easier for small businesses to challenge established ventures. On the hand, unfortunate events such as pandemics can cause massive disruptions as being witnessed with the spread of Covid-19.
Here's what entrepreneurs had to say about the disruptions happening in their industries.
#1- Podcast discovery getting much better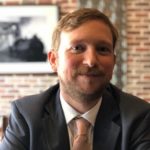 Podcast listening is exploding, but the way people find podcasts hasn't changed much in the last 15 years. Nearly all apps still only allow their listeners to follow specific podcasts, but methods for searching across podcasts will catch up with other mediums. Soon you will be able to easily follow a person who appears as a guest or any topic in the exact same way you follow podcasts today. This will work to greatly expand the reach of many smaller podcasts which should have a cascading impact on advertising and monetization for a large number of podcasts.
Thanks to Mike Van Heyde, Ivy.fm!
---
#2- The home buying and selling processes are going fully digital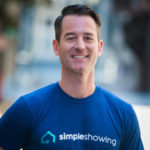 Consumers are doing a lot of work when buying or selling a home by starting their search or accessing information online. That means agents are doing less work, yet their fees remain the same. What we see is how tech can bring these processes digital, such as allowing self-tours where consumers can check a house they want without an agent. Shopping for a mortgage up to closing the deal should also be brought in one place, making it a lot simpler for consumers to buy or sell a property.
Thanks to Fred McGill Jr., SimpleShowing!
---
#3- Integration of work, home, and recreation in one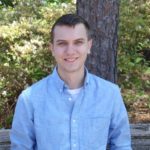 There's a growing need to modify a home to ensure that people can work remotely by having a dedicated workspace and a fast and reliable internet connection. And because it's difficult to travel for a vacation, people seek space for solace and reflection, as well as recreation and relaxation. People are also changing the way they decorate their homes. More are adding elements of nature, such as indoor plants, and renovating their outdoor living space. Homeowners are paying more attention to maintaining their homes, ensuring that it's a healthy place to live in for their families.
Thanks to David Cusick, House Method!
---
#4- Threat Intelligence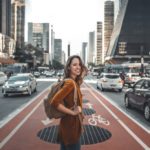 Cybersecurity threat analysis offers companies up-to-date information on possible threats and attacks. Threat intelligence can be obtained from a variety of sources; organizations can gather threat intelligence by tracking their own processes, as well as from public sources or paid services. Internal and external sources are usually combined to provide the most effective and actionable threat intelligence. This information assists businesses in defending against known and emerging threats before their networks are hacked.
Thanks to Veronica Miller, VPNoverview!
---
#5- Increase in competition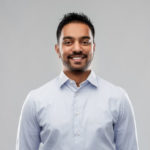 One thing that can be considered as a disruption in my industry is the increase in competition. Pandemic made people to stay at home and play from home. The rise in usage of mobile phones affected the need for online gambling. Now everyone is making the best use of this opportunity by opening more online gambling platforms.
Thanks to Veron Black, Asaa88!
---
#6- Shifting Investment Trends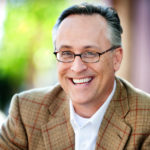 It's become clear that investors want the holdings in their portfolios to do more than just generate strong returns. They want their portfolios to be aligned to their values. More investors are now considering ESG (environment, social and governance) factors as part of their investment decisions and that has increased demand for our services as an advisor that specializes in socially responsible impact investing. However, there has also been an explosion in new types of investment offerings aimed at socially-minded investors, which can leave investors feeling overwhelmed and confused. We're finding that investors need to be educated about what these products really offer. Just because a fund is labeled as "ESG" doesn't mean that it won't include holdings that may conflict with an investor's values.
Thanks to Brad Bawmann, The Bawmann Group!
---
#7- Move away from standard subscription-based models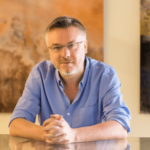 The disruptive force that's happening in SaaS right now is the move away from standard subscription-based models into a truly value-led pricing model that is built around usage, consumption, and utility rather than a flat monthly fee. Consumers are more discerning today than they've ever been. They want and demand real value, and if you don't deliver value to today's consumers, they aren't going to maintain business with you for a long period of time. One of the reasons I was so excited to step into my current role at Chargify about two years ago was that I felt there's been an enormous, egregious lack of innovation from the providers in the subscription billing and pricing area.
Thanks to Paul Lynch, Chargify!
---
#8- The role of the CMO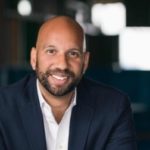 In an age where the customer experience is paramount, one of the areas where I am seeing disruption is in the role of the CMO. Digital marketing is a misnomer. In reality, all marketing is happening in a digital world, and that shift is a difficult challenge for CMOs to navigate. To add to that challenge, the role of the CMO only continues to expand. They're expected to not only drive business growth, but also champion the digital customer experience, tell global brand stories that resonate at local level, build new digital-first marketing capabilities and even spearhead the next wave of digital comms innovation. On top of this, CMO's, like many business leaders, are increasingly having to navigate wider purpose-driven conversations. Delivering on this remit is simply not possible without the support from a trusted cast of thousands. The challenge of getting to grips with an ever-growing remit and a rapidly changing market is made harder by the fact that the media and advertising industry is still built around traditional models and ways of working. Too often, the focus of traditional agencies lies in delivering work that lists digital as one piece of the puzzle; not the imperative – and core success factor – that it truly is.
Thanks to Rob Pierre, Jellyfish!
---
#9- The rise of 5G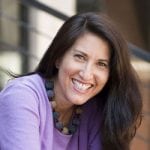 5G enhanced connectivity promises to disrupt with incredibly fast download speeds and increased bandwidth. The latest advancement in mobile technology is anticipated to revolutionize our lives by changing how we interact with technology, while making fiber-based cable networks redundant at the same time. The rise of 5G is something marketers should be keeping their eye on in 2021. It is going to unleash the power of virtual reality (VR), augmented reality (AR) and mixed reality (MR) so the consumer experiences we can create will certainly change. So much has changed with the pandemic too, the old brand-building model has migrated to a digital ecosystem, from bricks and mortar to e-commerce today.
Thanks to Paige Arnof-Fenn, Mavens & Moguls!
---
#10- More ethical approach to coffee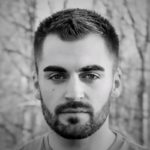 First of all, COVID has meant large-scale disruption to supply chains. This has had a knock-on effect for businesses like Black Ink. However, this will likely improve by the end of the year. On a more positive note, we also see disruption in consumers who are demanding a more ethical approach to their coffee. This means understanding where their brew comes from, how it travels to their cup and its impact on the people involved in creating it.
Thanks to Parker Russell, Black Ink Coffee!
---
#11- The rise of the Internet of Things in-store.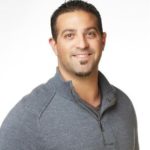 A fascinating disruption I see in the world of retail is the rise of the Internet of Things in-store. The Amazon Go stores are an example of what the future of retail will look like thanks to the Internet of Things.* Connected devices will work with each other to make in-store experiences much richer, and companies will be able to collect a lot of data they previously couldn't analyze*. IoT has huge implications for retail, because retailers will be able to track things like which items were picked up, but not put into a cart or which parts of the store are least visited.
Thanks to Ian Sells, RebateKey!
---
#12- Remote working
Working in the screening niche in the technology industry, the most disruptive trend is remote working. Due to Covid-19, as more companies continue to hire virtually, the need to investigate the potential employees has grown. Now more than ever, businesses are looking for tech that provides accurate information about these potential employees. It seems obvious businesses want to hire persons with integrity so that the image of their companies can remain flawless.
Thanks to Harriet Chan, CocoFinder!
---
#13- Tapping into digital methods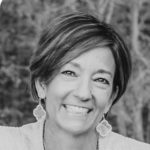 Small businesses are tapping into digital methods like never before and opening up brand new channels for those who may be "stuck" at home and can't get out, shop, or socialize—whether because of the pandemic or due to other reasons. In my own small town, a local home décor chain has experienced record sales over the last 2 months due to the speed and enthusiasm of the store owner and staff in successfully launching and navigating a series of online "live" shopping events. These events have not only introduced the brand to an entirely new audience of shoppers, but they very quickly created a close-knit community of consumers that have become fiercely loyal brand ambassadors and solidified new relationships that would have never existed prior to COVID-19. Behind the scenes is a slightly different story, but still ultimately a resounding success. With a homegrown POS system, and over 330 individual vendors across 6 locations (each with highly variable and unique product assortments), the retail stores weren't set up to process sales transactions remotely or handle quick store-to-store transfers. Not even close. At first it was a back-of-the-house disaster on many levels. But there was grit, determination, tapping of skills, mistakes, learning, relearning, trying new things, and crossing fingers. And yes: late-night system coding and configuration, quickly implementing new processes and applications with minimal testing and training, searching through scattered inventory to find products and determine pricing, and of course managing customer expectations. A LOT of it.
Thanks to Tricia Gustin, The Parker Avery Group!
---
#14- Cloud Kitchens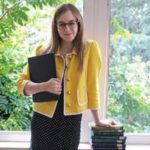 Whether you were aware of it or not, over the last few months, a new phenomenon has taken over the food industry. It's something called Cloud Kitchens, which are restaurants that are essentially just a kitchen with staff to prepare food. These cloud kitchens partner with delivery services to make for a new kind of restaurant experience, one where the consumer doesn't have a physical location to tie the food to. Even before the pandemic, takeout was incredibly popular with apps like Postmates and Uber Eats. I'm of the belief, though, that takeout will continue to get more and more popular after people have developed a taste for it during quarantine. These cloud kitchens are likely here to stay.
Thanks to Kate MacDonnell, Coffee Affection!
---
#15- Dating apps shifting to gamifying the experience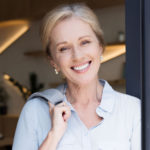 The rise of dating apps during the pandemic is interesting. However, reports showed that despite their popularity, they never had any luck in getting funding from investors. This year, some of the dating apps shifted to gamifying the experience to keep its users engaged. This disruption in the dating scene led to small dating apps being bought by social media giants. What these businesses miss is that as soon they monetize dating apps, more users lose interest and jump into another simple matching app. Hence, dating apps keep on growing but users never had any luck in dating.
Thanks to Sandra Henderson, LifeHacks!
---
#16- Shift away from traditional firms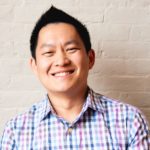 What we're currently seeing in the accounting and bookkeeping industry is a shift away from traditional firms and their practices. Entrepreneurs are looking to maximize their benefits and include technology and automation in all aspects of their business – especially their bookkeeping practices. Business owners want accuracy and consistency in almost real-time reporting, so they can make better business decisions more quickly.
Thanks to Michael Ly, Reconciled!
---
#17- Delay in the life insurance underwriting approvals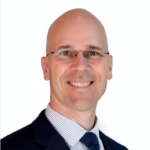 The number one disruption we see in the insurance agency is the delay in the life insurance underwriting approvals due to the pandemic. Since the coronavirus is not a pre-existing medical condition listed in most insurance companies, people who contacted COVID-19 found their insurance application delayed for a couple of weeks to months. We still don't know when this situation will stabilize, but we hope soon.
Thanks to Randy VanderVaate, Funeral Funds of America!
---
#18- Evolution of feedback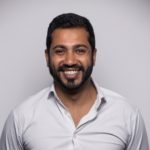 As a business owner, I am always on the lookout for disruptions in our industry because I am also in constant search of ideas because I am also dreaming of being a disruptor. The disruption that I am seeing right now is the evolution of feedback. We were used to waiting for a year for our annual performance review, but the trend right now that is disrupting the industry is real-time feedback. Technology has a role to play in this disruption as well since software deployment for real-time performance tracking is facilitating this disruption.
Thanks to Tehsin Bhayani, AirMason!
---
What are some disruptions you see in your industry? Tell us in the comments below. Don't forget to join our #IamCEO Community.