It's the habit of successful people to follow a daily routine. Taking time to design your day can reduce the overwhelm and stress that comes along with failure to achieve your work and personal goals. Though the nature of work can greatly determine whether one sticks to a particular routine, there are some habits such as the morning routine that helps kickstart your day with energy. A routine for your average day shouldn't be boring or rigid but adhering to one can greatly help improve your efficiency and productivity.
We asked entrepreneurs and business owners how their average day is and here are the responses.
#1- I have a routine that I follow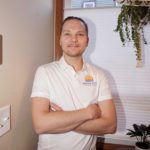 My day starts with a cup of coffee and my mobile phone. It is my way to equip myself from being updated to everything that is going on around us. I make sure to read news about the ongoing situation and news related to my industry. After that, I take a bath and open my laptop to check on emails that need urgent actions. Since I work from home right now, I meet my team via video conference call. It is my way to check on them and update them to be assured that we are working on the same page. Then after that, I meet up with our clients again, through video conferencing calls. So basically, that is what my day looks like.
Thanks to Tomas Satas, Windy City HomeBuyer!
---
#2- Packed with meetings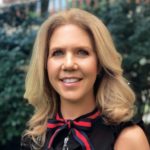 I wake up early to work out on my spinning bike, eat breakfast and spend some time with my family before my two sons start school, and then start my morning at work. Throughout the day I take calls with members of the team and meetings over Zoom to discuss upcoming initiatives and any issues or questions we need to address. Often, these meetings are back-to-back so I use my break time to take walks which allow me to come back to work refreshed and ready to head into the last stretch of the day.
Thanks to Deborah Sweeney, MyCorporation.com!
---
#3- Starts at about 8:15am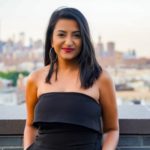 My alarm goes off at 8:15am but I usually stay in bed scrolling through my phone until 9am, then I go workout. I'm at my desk by 10am to start working and everyday at 12:30pm I put everything away to journal. It's amazing for my clarity and focus. Then I eat lunch & post lunch I use my Fully Standing Desk with a balancing board for a little core exercise. By 4pm, I hop into the audio-only app- Clubhouse to network. Cook & eat dinner by 6pm & host some virtual events for my social club at 7pm. I always take a bath at 8pm to purge the entire day & read a non-fiction book to escape the world for an hour. My husband is obsessed with movies so every night I put all electronics away and watch a movie with him from 9-11pm. Then, we head to bed & scroll through Tik Tok until we fall asleep.
Thanks to Sana Akhand, Jet Black Social Club!
---
#4- Everyday is different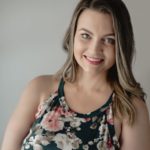 As the owner of a philanthropic lifestyle brand and a branding coach, everyday looks a little different for me. Every day I take my dogs on a walk and respond to clients. I like to batch my tasks to stay focused so I book all of my calls on Tuesdays and Thursdays. These calls are with current clients, potential clients, and podcast interviews. The majority of the rest of my time is spent creating content (blogs, social media posts, solo podcast episodes) and strategies for my clients. Right now I go to the chiropractor on Wednesdays and I'll run any errands I need to run on that day as well. I do two strength workouts a week and like to listen to podcasts during those. I try to take weekends off from work to spend time with my loved ones and virtually attend church! Of course, I eat too and repeat.
Thanks to Azalee Maslow, PrettyAF!
---
#5- Starts with work out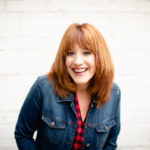 The very first thing I do is work out. That usually means taking a walk outside or on a treadmill, and I try to make it at least an hour. That time is sacrosanct, and my executive assistant knows not to book any meetings first thing unless it's an emergency or unavoidable. Then I usually check in with my team, have a conversation with the main players — my business operations manager, the VP of Creative Services and various project managers, just to see what we're looking at for the day, how things are going to roll out and where I am needed. Based on that, I have at least two or three client calls. Other calls/meetings during the day could include new business pitches with the team. On Mondays, we have an all-hands meeting and on Thursdays, we have a leadership team meeting. In addition, I try to do some learning and have at least two learning opportunities a week on topics where I don't know things or to push me out of my comfort zone. For example, I recently joined a call with the US Women's Chamber of Commerce to learn about government contracting 101 because it's not something I know anything about. I also took a class on how to negotiate from a hostage negotiator with the FBI.
Thanks to Andrea Heuston, Artitudes Design!
---
#6- Comprises work and home duties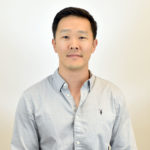 As the co-owner and partner of LA Tutors, the line between work life and home life has blurred significantly since working from home, but my day typically starts at 6:30 am. I wake up with my 2-year-old son and start the day by getting ready and preparing breakfast. Anyone with a toddler knows this can take a while, so by the time my wife joins us, it's around 8 am. My workday starts soon after that, and my wife and I take turns watching the kids throughout the day. Work is then put on pause in the evening around 5:30 pm so that we can have some family time together, after which comes dinner and then putting the kids to bed. This is when things quiet down (usually around 8:30 pm) and I can get some serious work done. I usually try to go to bed by midnight, after spending some time with my wife.
Thanks to Eric Kim, LA Tutors!
---
#7- It has a flexible schedule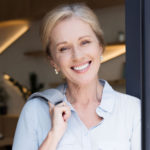 As a mother of two, having a flexible working time schedule at LifeHacks is a huge help for me. This gives me time to care for my kids and do tons of household tasks while doing my work. And since my work doesn't have a definite quota, I have to entertain customers even in the middle of the night and chat with them till we reach an agreement. The thing about this is that persuading our targets isn't that simple. Sometimes, it takes half an hour to close a deal. So, imagine doing it at 10:30 pm with two energetic boys you need to tuck in bed.
Thanks to Sandra Henderson, LifeHacks!
---
#8- Starts by planning the night before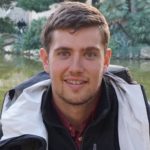 Before I go to bed each night, I define the Most Important Next Steps (M.I.N.S) for the following day to achieve my quarterly goal. Personally, my most productive time of the day is between 9-11 AM, so I always block out these two hours to work on my M.I.N.S with no distractions. Small and consistent actions lead to manifesting a dream.
Thanks to Matt Bonestroo, Phoenix Mobile Home LLC!
---
#9- Afternoons are the busiest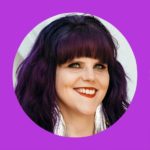 I always make it a point to write down the top 3 things that I need to get done that day. It helps me to prioritize my tasks. Mornings are typically dedicated to answering emails and creating content for my social media channels. In the afternoons, I take discovery calls, and do marketing coaching calls with my clients, and work on custom design projects. I also take some time each day to learn something new – whether that be through reading an insightful blog post, or contributing within a Clubhouse room with others. I wrap up my workday around 7pm, and from then on, it's family time. We'll often enjoy a meal together, watch a movie, or go to a park before bed.
Thanks to Megan Gersch
---
#10- Involves a combination of three things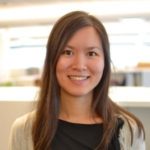 I have a toddler and a baby who are both at home with me while I'm working on the business. My average day usually involves a combination of business, home management and kid's activities. When I first get up in the morning, I usually have at least 500 mL of water. I then work on the most mentally challenging task I need to complete for my business that day. If I'm able to finish this task before my toddler gets up, I'll check email. If I'm not able to complete it, I'll note where I left off and start making breakfast for my family. After breakfast, I'll read 2 books to my daughter while she sits on the potty. Then I'll give her an independent activity she can work on. I'll then work on what I can in the business until my baby gets up at which point. My baby will then play with my toddler for some time while I get lunch ready. In the afternoon, we'll usually go to the library, the park or just play in the backyard. I'll then put my baby down for a nap and give my toddler another independent activity while I work on answering email, creating a product or post, or updating content. I'll then usually cook dinner with my toddler, we'll all eat together, and then I'll put first my toddler and then my baby to sleep. I'll then work on any remaining business tasks I need to address and then have some free time to spend with my husband.
Thanks to Jacqueline Gilchrist, Mom Money Map!
---
#11- I unwind by spending time with my family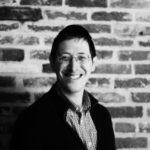 I make it a habit to exercise before my workday begins. This keeps my physical and mental health in good condition. Then I do a short meditation. I'd tell myself to be willing and get ready to pivot. This helps me get ready to conquer the day. Finally, I make sure to eat a full breakfast before I head to work. After a busy day at work, meeting clients and discussing projects with teams, I make sure to unwind by spending time with my family before I head to bed.
Thanks to Michael Hammelburger, The Bottom Line Group!
---
#12- Starts with a nutritious vegan smoothie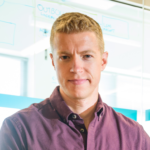 My typical day starts with nutritious vegan smoothie, that I take early in the morning right after getting up and gives me the energy to start my jogging routine. After about an hour, I get back home to shower and dress comfortably as I prepare to engage in deeply creative work, such as brainstorming ideas, future plans and changes to business strategies that require my full attention. During this time, I airplane mode my phone and don't attend to anything else work-related until after lunch. Only in the PM do I sit down and start checking all my emails and phone calls to make sure I'm not missing anything important. I work the rest of the afternoon on routine business tasks and end the day with an early supper before bed by 8pm.
Thanks to Sam Shepler, Testimonial Hero!
---
#13- Consists of a whole lot of reading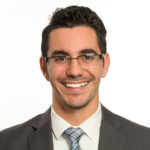 A typical day in the life of a business founder and CMO like myself consists of a whole lot of reading; it's a habit I've since been doing which helped me improve my career growth. Each day before I get to work, I make sure to learn one new thing that's relevant in my field so I may use it to increase the value I put into my role as a leader of my business. After that, I proceed to check and sort out my emails and any other messages through several communications avenues that I have to ensure concerns and issues are respond with accuracy and quality. On arrival at work, I check with my team members and spearhead a couple of meetings that gives the team direction to optimally navigate on for the whole day. I also make sure to be involved in our creative processes and review past and  ongoing project progresses so I can productively provide insights to speed the processes along and/or hopefully improve results. My typical work day ends with more reading and research for potential future business strategies that can help the business capture more clients and gain more revenue; I oversee the marketing team's results and assess all current marketing projects. I also make sure to initiate possible potential marketing projects by delegating necessary tasks equally to the whole team. Finally, I check my emails and other communication channels again and respond to each one that need responding before I reward myself with personal time.
Thanks to David Bitton, DoorLoop!
---
#14- There's no typical day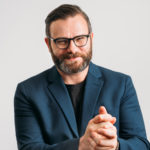 I know it sounds cliche', but there is really no such thing as a "normal" or "typical" day. Some days I'm running workshops, meeting clients in person or virtually, or writing a new book. I may be on a marketing call or at postal annex sending out product. But what I have found, for me personally, is that the best thing I can do for myself is get a good night's sleep and not forget to eat. The process of being a business owner for me is always unfolding, saying "yes" to frightening things, and developing self-confidence and humility at the same time. My typical day is exciting and ever evolving.
Thanks to Seth Hall, Transformational Solutions!
---
#15- Starts with a morning routine that includes prayers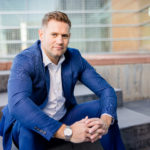 My average day starts with me waking up and then waking up my children and getting them ready and off to school. Then I go through my morning routine. My morning routine includes prayer, religious study, journaling, reviewing my visions and goals and meditation. After my morning routine, I check the stock market and cryptocurrency markets. I go through emails and review my calendar for the day for any urgent matters and meetings. I then spend an hour at the gym. After I return home from the gym, I spend an hour or two in meetings and working on projects that help my businesses grow. In the afternoon, I am usually recording a podcast episode or working on social media content. I'll have my late afternoon meetings to check on the status of my companies with upper level management. I'll take a break around 4 pm by spending an hour or so throwing the football or playing sports with my kids. After I do that I spend an hour on consultation one-on-one phone calls. Then it's dinner time and kids bedtime. I make sure to place my phone on the counter during the 2 hours or so that I have with my family. After kids are in bed, I'll check emails and text messages to see if anything else needs to be done for the day. Once that is done, I'll usually speak to my wife for an hour or so as this is the first time that I have had with just her. Then it's half a movie or documentary and bedtime.
Thanks to Allan Draper, Allan Draper LLC!
---
#16- I am now sleeping more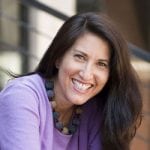 My routine has changed since Covid began. I am sleeping more (10+ vs 5 hours per night) so am starting my day much later than before. After a morning workout, showering and eating breakfast I am at my desk non-stop most of the day now. I think I am more productive and efficient now than I was before, a silver lining in the crisis! By being organized and setting my schedule in advance I find I am actually sleeping more, eating healthier and getting more done in fewer hours now. I have always been a morning person so once I start my day it flies until lunch. I always eat breakfast and like to work out in the mornings to get my day off to a strong start. I feel I have more energy all day when my heart and brain kick right in! It all starts with a great night¹s sleep though! Nothing beats a great night's sleep to be an effective CEO, it works for me. Even if I do not always have the balance I am able to integrate my work and my life in a good way.
Thanks to Paige Arnof-Fenn, Mavens & Moguls!
---
#17- Every day is different but one thing is constant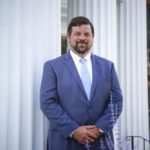 The life of an attorney can get pretty stressful, that is why I turned to meditation. I was apprehensive about the idea of meditating at first, but the benefits I have seen have been a game-changer. I now start my day with a quick meditation and then try to get some exercise in; whether that is a run or a trip to the gym. Spending my mornings in this way keeps me feeling energized throughout the day and helps to prevent burnout. Then I head to the office and see what the day has in store for me. Every day is different, but one thing that is a constant in an attorney's day to day is a lot of reading. After work, I like to unplug. I think it is important to maintain a healthy work-life balance. When I get home, I like to switch off my phone and turn off "work mode". I find that this balance helps me to stay focused and efficient when it's time to be in the office.
Thanks to Jonathan Cohen, Cohen & Winters!
---
#18- I'm mostly working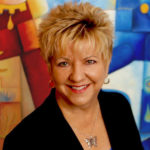 I'm a Type A personality so I struggle to keep a balance between work and play. I try to sleep until 6 (most times I fail). I hit my desk around 7:30 (after watching the morning news – not sure why I do that – and getting ready). First thing I do is set my priorities – what do I need to get done today . . . no matter what! I start working to get them done. If I'm successful, the pressure is off. If not, . . . well I keep working. I take about a 1/2 hour for lunch and try not to work while eating (again, most times I fail). At 5:00 I call it quits. Hopefully I have done the have-to-do's by then, but if not, tomorrow is another day!
Thanks to Nancy Chillag, 23rd Street Investors!
---
 What's your average day look like? Tell us in the comments below. Don't forget to join our #IamCEO Community.