Bookshelf
20 Entrepreneurs List Their Favorite Business Books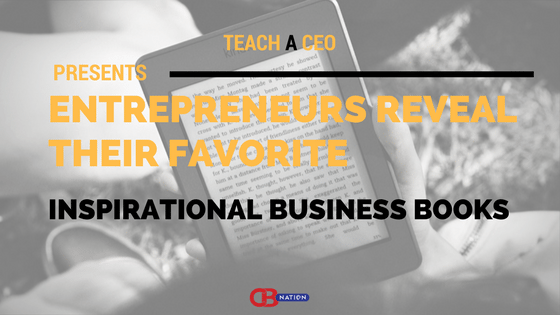 As musician Frank Zappa once said, "So many books, so little time." For a business owner or budding entrepreneur, books can be a life preserver. Of course valuable lessons often come from doing. Business lessons can be learned by trial and error and putting yourself out on the line. But the same lessons can also be had from a book. Reading about the errors and triumphs of other business leaders can prevent you from making mistakes and push you in the direction of success. Beyond lessons, a good business book can inspire you to lift your business to an even higher level. Below are a selection of business books chosen as favorites by entrepreneurs and business owners.
#1-Zero to One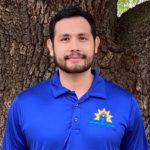 My favorite business book is Zero to One by Peter Thiel because it forces you to think about your business in unconventional ways to ensure long term sustainability and innovation. The book dives into the mind of a top entrepreneur and shares his lessons that helped develop Paypal and other successful business ventures. If your business is in a competitive market and profits have been stagnating, this book will definitely show you the hidden path to proceed to the next level.
Thanks to Tino Jaimes, Sunrise House Buyers TX!
---
#2- How to Stay Motivated by Zig Ziglar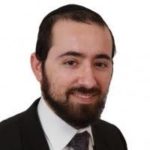 I repeat the quotes found in this book over and over to myself and others. Zig has just the right words to help me feel motivated and to help me motivate others. As a leader, I often find myself encouraging my salespeople and employees after setbacks. As Zig says, People often say motivation doesn't last. Neither does bathing-that's why we recommend it daily And that's why I recommend re-reading this classic. There is so much that is possible with the right attitude, and as the owner of my business, I am responsible for setting the attitude in the company, after all Your attitude, not your aptitude, will determine your altitude.
Thanks to Joseph Deutsch, The Fidella Insurance Agency!
---
#3- Call Sign Chaos: Learning to Lead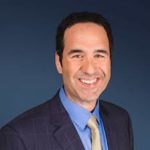 Hands down, the best and most helpful business book I've ever read is "Call Sign Chaos: Learning to Lead," by General Jim Mattis. Over 20 years, I've built my law firm from one person (me) in a 12 x 12 office into a national firm with 120 employees deployed over 7 offices in several states. The biggest challenge along the way was managing, motivating, and leading people. Honestly, everything else was almost easy by comparison! General Mattis' book breaks down the lessons he learned in leadership from a very young age, leading larger and larger groups, then organizations, through some very trying times. His approach is smart, compassionate, and most importantly: proven in the field. Reading his book opened my eyes to some very important lessons in leadership, including the more difficult stuff like when to pull back on the reigns, and when to let go. Of course, the most motivational part of the book is the realization that all the lessons he learned came from situations where mistakes cost lives, so he had very minimal room for error. Understanding General Mattis' approach to leadership with so much at stake was a real eye-opener as to how to lead my own team.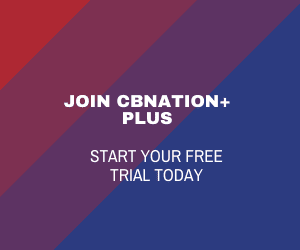 Thanks to Stewart J. Guss, Stewart J. Guss, Injury Accident Lawyers!
---
#4- How to Win Friends and Influence People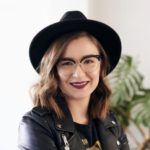 Dale Carnegie's How to Win Friends and Influence People is the most important book I've ever read for not only my business but my life. True growth and success in business comes from understanding your audience and your peers. And then knowing how to leverage that knowledge to produce content that they'll love, which converts into sales. How to Win Friends and Influence People teaches you how to get what you want from anyone in any situation, simply by making an effort to understand them and where they're coming from. It's an absolute must-read for any business owner!
Thanks to Jenny Eastwood, Copy Squad!
---
#5- Made to Stick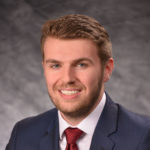 My favorite business book is Made to Stick: Why Some Ideas Survive and Others Die. Simply put, this book explains how to make your calls, pitches, and presentations captivating. Most Founders I know start their companies because they have some expertise that gives them an edge in the marketplace, but they struggle to convey that difference in a way their prospective customers care about. Applying the principles in this book help to position your value prop / competitive differentiator more effectively than any other book I've read. Also, the fact the book isn't written exclusively as a 'business book' helps widen the scope of what the book covers (ideas that apply to business should apply to your non-business life too).
Thanks to Russell Morgan, Russell Morgan Consulting!
---
#6- The Challenger Sale by Matthew Dixon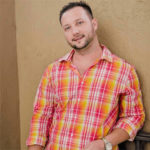 Every business needs to be good at sales not only to survive but to thrive. This book takes data from companies over the course of several years. It is not based on theory but on data. Utilizing methods in this book has caused our closing ratios to increase by 15% across the board. We are continuously revising and perfecting our script based on the suggestions provided. For that reason, I feel it can help more business owners thrive. If you are looking for a book that you can implement into your business and see an immediate change, this one's for you.
Thanks to Jason Hawkins, Advertising for Surgeons!
---
#7- Shoe Dogs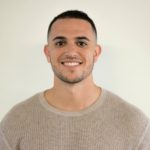 Shoe Dogs: A Memoir by the creator of Nike Phil Knight: This is a great book by the founder and CEO Phil Knight it simply allowed me to think bigger. It also showed me how much persistence it takes to have success. The founder of Nike had his back against the wall numerous times and never let it stop him from pushing forward, especially when times got tough.
Thanks to Daniel Snow, The Snow Agency!
---
#8- One Thing by Gary Keller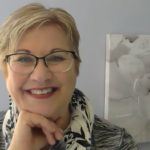 The One Thing: The Surprisingly Simple Truth Behind Extraordinary Results by Gary Keller isn't, strictly speaking, a business book. It is, however, a #1 Wall Street Journal Bestseller. This book guides, challenges, coaches and cajoles readers to identify "the ONE Thing I can do in my life that would mean the most to me and the world, such that by doing it everything else would be easier or unnecessary" in the most down-to-earth, logical and conversational tone. Hand-drawn style illustrations carry through the informal feel, and each chapter ends with a short "BIG IDEAS" section that captures just that – in concise and compelling terms. As a reader, I typically converse with the author via highlighting and margin notes (making it tough to lend my personal copies around!). I've not only done that in this book, but have broken out in downright paragraph-long dialogue in the margins on several points that struck a particularly relevant chord for me. This is one easy, enjoyable and high-impact read for sure! And I bet you'll find yourself returning to it from time to time, as my team and I have.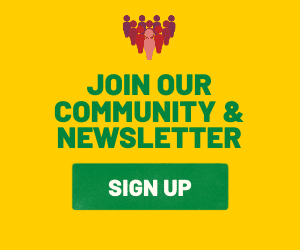 Thanks to Tracy Benson, On the Same Page, LLC!
---
#9- Deep Work by Cal Newport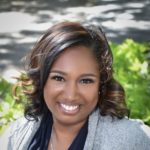 This happens to be my favorite because it is the most practical book that I have read regarding getting more work done. Running a business can take a lot of discipline, consistency, creativity, and work. This book focuses on how you are prioritizing your time. Deep Work has helped me eliminate distractions and in turn, has allowed me to put more time into growing my business. There was a time when I had so many things to do that, I felt overwhelmed. I always used the excuse that I did not have enough time in a day to accomplish the things I needed to. After reading Deep work and implementing the strategies suggested, I found that time was not my issue. Distractions were my core issue. Making the changes the book suggested helped me gain more time for my business. I also found that it helped me to be more creative because I was not constantly stopping my thinking pattern to scroll on social media or check emails. Deep Work is by far one of the best books I have read. I recommend this book to any entrepreneur who needs to improve their productivity.
Thanks to Christian Moon, Ambitious With a Purpose!
---
#10- Get to Aha!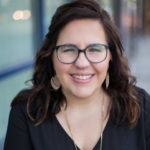 Get to Aha! by Andy Cunningham was a game-changer for myself and our leadership team this year as we grew into our business and became more comfortable with our company DNA. It really helped us to focus on what we were really good at, and amplify that. We are a company powered by women freelancers, mostly mothers, with a mission to create a supportive environment for these women to upskill, reskill, and get connected with jobs. Get to Aha! helped us to solidify who we are and why we matter to better position ourselves in the market.
Thanks to Brooke Markevicius, Allobee!
---
#11-Rework by Jason Fried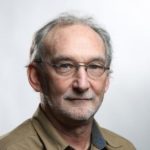 I first read it on a plane to California in the first year of my business in 2011. Reading Rework gave me a good time on the plane, and I learned something that helped me a lot in business. Rework is easy to digest and offers
straightforward advice about starting and running a business. The book is entirely different from other business books that I have ever read; some advice in the book really matters to me. This book completely changed my view on how to work in a business and build a start-up.
Thanks to Shawn Lockery, InVivo Biosystems!
---
#12- Encyclopedia Brown – Boy Detective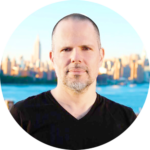 My favorite business book . . . the one that has most impacted my professional career (and frankly, my life) . . . is Encyclopedia Brown – Boy Detective. It may sound like an odd choice – but a very young age, EB taught me the significance and value of critical thinking. While I went on to study Business in college and have since read countless business books (mainly focused on tactics), the basic tenets of critical thinking – a self-directed, rational, skeptical, analytical and fact-based approach to problem-solving – serves as my north star and is the foundation of my success.
Thanks to Glen Muñoz, Concordia Sound!
---
#13- Principles: Life and Work by Ray Dalio: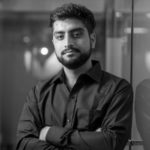 This book touches on every important surface of an entrepreneurial journey. Ray Dalio is an extremely high-functioning OCD and organized genius. There is not one common issue entrepreneurs struggle with that cannot be solved from Ray's Principles. This book shares his experiences and how he found ways around all of the obstacles he encountered. It's the perfect book for entrepreneurs of all levels.
Thanks to Akash Kumar, Digital Vidya!
---
#14- Seth Godin's The Practice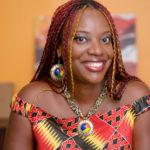 Tony Robbins puts it aptly, If you are not growing, you are dying. Whilst there are several tools to help you further along your growth trajectory, books are, hands down, the best source of learning for growth-oriented individuals. Ever since I began my journey as an entrepreneur, I have added several titles to my collection. They have contributed immensely to my personal development, aiding in mindset shifts where necessary. It is hard to name my favourite. However, in 2020, I would give the edge to Seth Godin's The Practice: Shipping Creative Work. In essence, The Practice is an encouragement to all creatives to start/continue the practice of shipping your work even amid an imposter syndrome. Seth posits that, for example, you don't become an author and then you write, you write to become an author. It is the intentional habit of consistently showing up for those you are to serve, that will yield any form of success. Part of the book's description says, Creative work doesn't come with a guarantee. But there is a pattern to who succeeds and who doesn't. And engaging in the consistent practice of its pursuit is the best way forward. The Practice is for you if you want to be insured to keep going.
Thanks to Heneka Watkis-Porter, The Entrepreneurial You!
---
#15- 1918 Spanish Flu Pandemic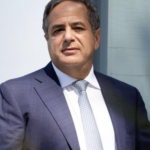 The 1918 Spanish Flu Pandemic: The History and Legacy of the World's Deadliest Influenza Outbreak is not a typical book that one might pick when thinking about business but for me, as a small business owner attempting to survive through a global pandemic, this book provides hope and valuable historical education. It explores the events around the 1918 Spanish flu and offers perspective on how the world was able to move past these deadly circumstances. This book and the stories told inside are so relevant today in our current state of the world.
Thanks to Jonathan Bass, Whomhome.com!
---
#16- Scaling Up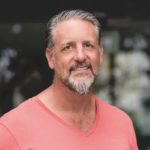 Scaling Up: How a Few Companies Make It….and Why The Rest Don't by Verne Harnish is one of the best books for an entrepreneur. It provides you with the most useful information you will need to succeed as a business owner in part giving you confidence to push through and follow your goals. It is basically an MBA in 250 pages. It covers all the major categories an entrepreneur needs to consider when starting and scaling a business: People, Strategy, Execution, and Cash. I learned a lot of valuable lessons from this book about systems and processes and how to scale them, as well as culture and how to manage and hire the right type of people.
Thanks to Jason Akatiff, Boundery!
---
#17- Atomic Habits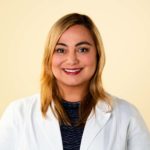 Atomic Habits by James Clear has been on the top books for entrepreneurs and self-help lists for the past two years and for great reason. James Clear gets into the scientific level of habit formation and how to change bad ones to good ones. He also gives you actionable guidance on how to successfully form these new healthy habits. As a physician and an entrepreneur, this is one book I recommend to all my patients to give them the tools to motivate them to make life-changing habits and to my employees to motivate positive change to make them thrive.
Thanks to Dr. Paris Sabo, Dr. Brite
---
#18- Three books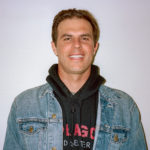 Knowledge is power. The more information you seek out, the more you get comfortable with the topic. I am a big fan of self-help and entrepreneurial books and have three favorites. The first is Principles by Ray Dalio: this is a phenomenal book about structuring life, business, and interacting with people in general. It is well structured and a really great read for entrepreneurs. I also recently read, Algorithms to Live By, by Brian Christian, which makes you think about yourself, how you do things, and the bigger picture. It makes you ask yourself, What else am I missing? and really pushes you toward optimizing the tasks you must consistently finish. The third book I recommend people is Never Split the Difference by Christopher Voss. It is a wonderful book about negotiating, and how every conversation is a negotiation. These three books really shaped me and helped me become a stronger entrepreneur. I also wanted to share that Michelle Obama's podcast is a great resource, because she is a genuine and insightful speaker.
Thanks to Nicholas Greeninger, Tolago Hard Seltzer!
---
#19- Nonviolent Communication by Marshall B. Rosenberg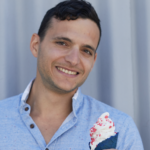 This book provides a fantastic framework for communicating, empathizing, and observing the world. Rosenberg integrates qualities like compassion and effective communication that allow for better leadership, personal relationships, and even interactions with strangers. Additionally, he outlines the principles of peaceful conflict and resolution, an approach that would benefit so many people and help resolve so many conflicts. It's a valuable guide to understand people and find ways to collaborate through genuine mutual understanding. It's an interesting take on concepts that involves sharing power with others instead of using power over others.
Thanks to Aylon Steinhart, Eclipse Foods!
---
#20- Start with Why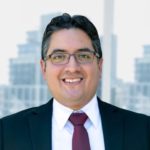 One book that was like a missing piece of the puzzle for my business was Start with Why by Simon Sinek. After reading many marketing, branding, negotiation, and sales books I always felt like there was something
missing. With Start with Why I discovered that what was missing was to effectively communicate the reason or why we do what we do. This allowed us to differentiate ourselves from the competition through our marketing and it has been a game-changer.
Thanks to Jesse Heredia, Ravecode Solutions!
---
What's your favorite business book? Tell us in the comments below. Don't forget to join our #IamCEO Community.