For a business owner or budding entrepreneur, books can be a life preserver. Of course, valuable lessons often come from doing. Business lessons can be learned by trial and error and putting yourself out on the line. But the same lessons can also be had from a book. Reading about the errors and triumphs of other business leaders can prevent you from making mistakes and push you in the direction of success. Beyond lessons, a good business book can inspire you to lift your business to an even higher level. Below are a selection of business books chosen as favorites by entrepreneurs and business owners.
#1- The Obstacle is the Way by Ryan Holiday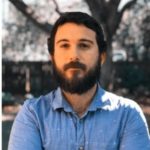 The book is loosely based on The Ancient Greek philosophy of stoicism which is built on the idea of turning obstacles into opportunities. This concept is extremely relevant when it comes to disruption and innovation in the present saturated market.
Thanks to Brandon Monaghan, Miracle Brand!
---
#2- Mapping Innovation by Greg Satell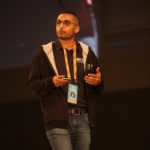 A Playbook for Navigating a Disruptive Age, It is a great resource for learning about the history of disruption through innovation. It is a simple and engaging read that goes deep into the major disruptors of our time and how they got to be who they are. Satell explains the different models of innovation and gives useful tips to future disruptors on how to approach developing an idea from a problem-solving perspective.
Thanks to Ashwin Sokke, WOW Skin Science!
---
#3- Traction by Gino Wickman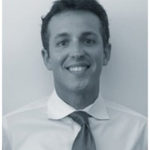 The book offers a system that focuses on improving operations in key areas of an organization to improve growth, as well as easy-to-use tools that provide insight, and help leaders make quick decisions. It was recommended to me by my business coach (and a few other people), and I've become a real evangelist of following the processes laid out. It's made a huge positive difference in how we work both ON and IN the business. Super easy read too, can't recommend it enough.
Thanks to Daniel Koffler, New Frontiers!
---
#4- A Process of Ongoing Improvement by Eliyahu Goldratt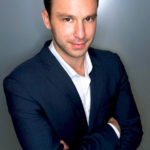 The book is one of the best books I recommend for an aspiring entrepreneur. It is a different take on a business book as the story is presented in a fast-paced thriller style. This book stands the test of time. The lessons inside will teach you what you need to know about management and breaking through constraints.
Thanks to Jon Zacharias, The Search Guy!
---
#5- Fair Play by Eve Rodsky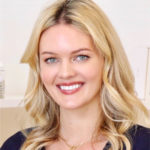 This book is more relevant than ever as working women are forced to run their businesses out of their homes and still are responsible for so much of the housework and childcare in quarantine. Eve's fail-proof system makes it easy to "deal the virtual cards" you've been dealt with your significant other and run your household and marriage in a collaborative and joyful way.
Thanks to Lauren Kleinman, The Quality Edit and Dreamday!
---
#6- Scaling Up by Verne Harnish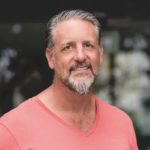 It is one of the best books for an aspiring entrepreneur. It is an MBA in 250 pages. It covers all the major categories an entrepreneur needs to consider when starting and scaling a business: People, Strategy, Execution, and Cash. I learned a lot of valuable lessons from this book about systems and processes and how to scale them, as well as culture and how to manage and hire the right type of people.
Thanks to Jason Akatiff, Boundery!
---
#7- The Collaborative Way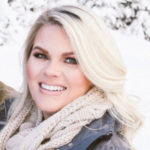 This book keeps it simple, straightforward, and it's only 105 pages so it's an extremely quick read but so impactful. We implemented these practices at our business and saw an instant positive change with overall dynamics – how we overcome challenges, how to work together as a team, and how to hold each other accountable. We all want to see the company succeed so this was a big step in the right direction to understanding how to positively work together to accomplish the same goals.
Thanks to Ashley Williams, Haines & Company, Inc.!
---
#8- The Lean Startup by Eric Ries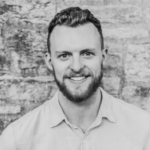 How Today's Entrepreneurs Use Continuous Innovation to Create Radically Successful Businesses by Eric Ries has been key for driving how we organize our operations to fight the market uncertainty of an early-stage startup. Ries gives great advice when it comes to starting your own business. Ries makes you feel more certain of your choices and it's a great guide for any new entrepreneurs entering the field.
Thanks to William Schumacher, Uprising Food!
---
#9- Shoe Dogs by Phil Knight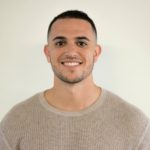 This book simply allowed me to think bigger. It also showed me how much persistence it takes to have success. The founder of Nike had his back against the wall numerous times and never let it stop him from pushing forward, especially when times got tough.
Thanks to Daniel Snow, Snow Agency!
---
#10- The Hard Thing About Hard Things by Ben Horowitz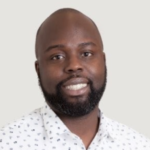 This book has a lot of great references for surviving tough times in business. Horowitz addresses issues that no one ever really tells you going into business. He talks about all of the hard times you will encounter and offers very useful advice for investing, managing, selling, and running your own business.
Thanks to Derin Oyekan, Reel Paper!
---
#11- Growth Engines by Sean Ellis & Morgan Brown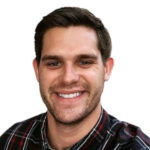 I really enjoyed this book because it provides a ton of actionable tips and advice on growth marketing. The book features a bunch of amazing case studies from top-tier companies like Uber, LinkedIn, Snapchat, and many more. If you want to see specific strategies that these companies used to grow their business, then this book is for you. It offers strategies for both early stages and later in development.
Thanks to Kevin Miller, The Word Counter!
---
#12- Making It On Your Own by Paul and Sara Edwards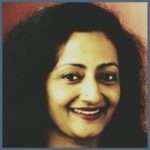 Two ideas from the book were very different and useful. One, they addressed the specific group of propreneurs (professionals turned entrepreneurs). This group (which includes me) has very different challenges than other types of entrepreneurs. Two, there was a chapter titled The Emotional Roadmap which teaches how to reset any of your sub-optimal emotions to highly productive ones, so you are never caught in downward spirals. I have been in solo-consulting now for twenty-plus years, and still, find this book useful in diverse ways.
Thanks to Shobha Ponnappa, SOLOHACKS ACADEMY!
---
#13- Quick Reference for Affiliate Managers & Merchants by Evgenii Prussakov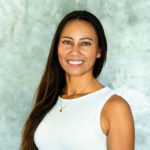 This is an excellent source for any marketing professional. Plus, this book is exactly what it says it is. It's quick, it is practical, and it's an easy reference for learning how to harness affiliate marketing to your benefit. Regardless if you're a beginner or a seasoned marketer looking for innovative ideas, this book will quickly become your go-to resource.
Thanks to Andrea Loubier, Mailbird!
---
#14- The New Case For Gold by James Rickards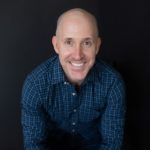 This renewed my interest in precious metals and specifically gold as a store of wealth. James Rickards is one of the main reasons that I chose to start a blog around the topic of precious metals investing. With political instability, inflation, global crisis, and runaway national debt, people need to know the importance of buying gold.
Thanks to Ilir Salihi, GoldIRASecrets!
---
#15- The Power of Passion and Perseverance is by Angela Duckworth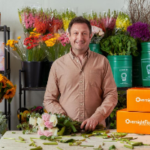 This is a book that has proven to be a great catalyst for my business growth. This book addresses the question of what produces more success: pure natural talent, or passion and perseverance? These tips provide ways to walk the path of perseverance and to achieve things that you only once dreamed could be a reality.
Thanks to Brett Banchek, OVERNIGHT FLOWERS!
---
#16- You Were Born Rich by Bob Proctor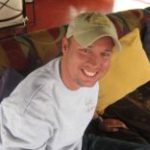 The book blew my mind because it was unlike any other book I had ever read. It was not about the money itself, it was about preparing yourself to make money and just made so much sense to me at the time. The book prepared me for success and the consequent balance of failure as well that is getting me through COVID-19.
Thanks to ShaunTaylor, Moriti Safaris!
---
#17- Rich Dad Poor Dad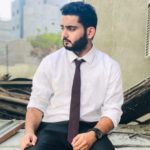 After reading this book I started thinking differently. I learned many things especially financial literacy we never learn financial literacy I completely agree with the author I read many stories of billionaires losing all of their money. Earning money is not that hard but keeping that money and making it work for you is a real challenge if you can do it then you and your company will never be out of business. I must say me and my company became much stable just because of reading this book
Thanks to Majid Fareed, Film Jackets!
---
#18- Mindset by Carol Dweck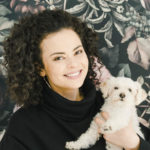 Mindset taught me the difference between a fixed and a growth mindset, and how each affects our actions and the results we get. The growth mindset is essentially believing that you can cultivate your current skills to achieve your goals. This applies in situations where you may think you're unfit for a certain job, or that you're not capable of pushing your business to its limits. Applying the growth mindset to my business gave me the nudge I need to trust the process, and that things require hard work to come to fruition.
Thanks to Chelsea Hunt-Rivera, Honest Paws!
---
#19- The Purple Cow, by Seth Godin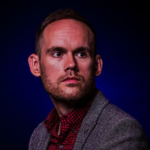 This book completely transformed our business. Before reading it, the company had been plugging along doing lots of small projects, but nothing that particularly excited or challenged us. Inspired by the book, we completely changed our business model, doing fewer projects but in infinitely more depth. Not only did The Purple Cow challenge us to establish a niche in our own marketplace, but it also made us think about how to do the same for our clients, giving them a web presence that helps them stand out in their own field.
Thanks to Sam Orchard, Edge of the Web!
---
#20- Blue Ocean Strategy by W. Chan Kim and Renee Mauborgne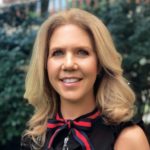 The reason is two-fold. It is personally meaningful because it was given to me by a partner who has a vision of expanding our partnership and undertaking a Blue Ocean Strategy. It is also a valuable resource on how to think bigger and think differently in business. It's not about comparing yourself to the competition. Rather, it is about creating and thinking differently in a manner that creates new, open space that did not previously exist. This book presents the notion of thinking border and differentiating. To me, this is extremely valuable.
Thanks to  Deborah Sweeney, MyCorporation!
---
#21- The Ride of a Lifetime by Robert Iger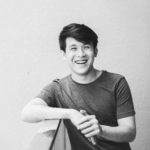 This book holds a memoir for one of the most successful and known CEOs in the business world. It talks about the values, principles, and thoughts that he embraced during running that pioneer company Walt Disney co. What makes this book inspiring and catalysts for my business the real examples that the author included which illustrates how the decision-making process should be done.
Thanks to Jeremy Ong, HUSTLR!
---
#22- Simon Sinek's, Find Your Why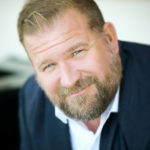 A Practical Guide to Discovering Purpose for You and Your Team sticks out as the biggest catalyst for our business. One of my favorite quotes from the book is, "Before we can stand out, we must first get clear on what we stand for". So often we overlook our purpose or designate our purpose to superficial desires like wealth and fame. In the book, Simon Sinek gives you and your team a series of practical exercises to uncover your purpose by creating a why statement. This why statement becomes a filter to make decisions for you and your business.
Thanks to Greg Shepard, BOSS Capital Partners!
---
#23- Cal Newport's "Deep Work: Rules for Focused Success in a Distracted World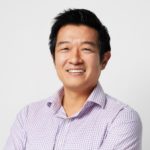 This book changed the game for me. It helped me learn how to set long-term goals that I can actually accomplish. I was lacking focus before, and I knew it, but I had no idea how to fix that. Well, this helped a lot with separating myself from notifications and other "urgent needs" or daily distractions. There's always a fire to put out somewhere, and if I attend to everyone personally, I will never accomplish my goals. I credit part of my recent success to this, an excellent read.
Thanks to Hosea Chang, Hayden Girls!
---
#24- Drive, by Daniel Pink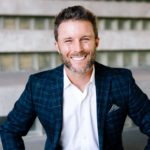 It taught me it was okay to seek autonomy in where I gave my time, to find mastery and become great at one profession, and that my life's purpose was unique and I could help others uncover their lives' missions. Making money, having power or being influential are important goals for some. Others desire self-actualization, to leave a legacy or be of service to others. Pink's work confirmed for me I could build a coaching practice to design personal brands, help people live their core values, and create a world where all people are given an equal chance to be unequal in any way they see fit.
Thanks to Michael S. Seaver, Seaver Consulting!
---
What book has been the biggest catalyst for your business? Tell us in the comments below. Don't forget to join our #IamCEO Community.