For a business owner or budding entrepreneur whose keen on innovation and disruption, books can help you get started with the right information. Of course valuable lessons often come from doing. Business lessons can be learned by trial and error and putting yourself out on the line. But the same lessons can also be had from a book. Reading about the errors and triumphs of other business leaders can prevent you from making mistakes and push you in the direction of success. Beyond lessons, a good business book can inspire you to lift your business to an even higher level.
We asked entrepreneurs and business owners about the best books on innovation and disruption and here's what they had to say;
#1- Zero To One by Peter Thiel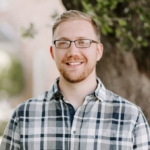 One of the basic ideas the book conveys is that there are two types of progress – horizontal and vertical. Horizontal progress is made largely by copying things that work, and tends to be incremental in nature (think globalization, franchising, etc). Vertical progress, on the other hand, occurs when we do something completely new, or go from zero to one".. Thiel points out that the most value is created during the zero to one phase and that the big rewards come to those willing to take big risks.
Thanks to Josiah Mann, Investor Deal Room!
---
#2- Infinite Vision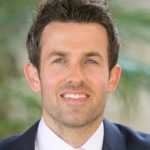 This book Infinite Vision, tells the story of how a crippled eye doctor in India had an improbable idea of fighting blindness. He created Aravind Eye Hospital which is the largest provider of eye care in the world but he started with an 11 bed hospital and the crazy idea that the efficiencies of airline baggage handling systems and McDonald's restaurants could teach him how to create a medical system that was more efficient and humane.
Thanks to Clay Burnett, Clay Burnett Group!
---
#3- A Manager's Guide to Disruptive Innovation by Philippe Silberzahn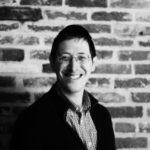 This book provides tons of inspiration for managers and CEOs on how to turn their companies into disruptors by analyzing why some enterprises fail to achieve the feat of the most successful firms in the industry. Silberzahn argues that failure is the result of bad management practices when confronted with Disruptive Innovation such as Kodak when it became a victim of the tech changes in the industry.
Thanks to Michael Hammelburger, Expense Reduction Group!
---
#4- The Lean Startup by Eric Ries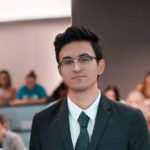 As more entrepreneurs are created every single day it can be tough to figure out how to begin and scale. This book shows how an entrepreneur can achieve efficacy from the start through tried-and-tested methods and examples from some of the world's best disruptive and innovative startups/companies.
Thanks to Suman Dangol, LopesEat!
---
#5- Innovators Dilemma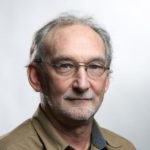 Innovators Dilemma by Clayton Christensen is a powerful read which takes a look at how innovation can be applied in different types of organisations. The book shows many established entrepreneurs who commonly ignore new technology that eventually, this disruptive technology will become good enough, and unfortunately, when it becomes the de-facto standard, many companies do not react until its too late. Professor Christensen offers many recommendations on how companies can avoid this situation.
Thanks to Shawn Lockery, InVivo Biosystems!
---
#6- Innovation and Entrepreneurship by Peter F.Drucker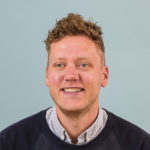 Drucker goes into great detail about how businesses continue to use innovation in all business aspects today like the past few decades. It is an older publication, but it is still full of relevant details and is easy to understand even in today's progression of entrepreneurship and business advancements.
Thanks to Mikkel Andreassen, Dixa!
---
#7- You Don't Need a Title to be a Leader by Mark Sanborn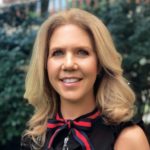 I found it to be very valuable both for myself and for my team members. It discusses the ability for everyone to make a difference and to be impactful in their role irrespective of title. I thought this was a fantastic perspective, especially for those in the corporate world where titles are viewed as highly relevant. It's a great way to think about how to inspire and lead your team and to message action and attitude about titles.
Thanks to Deborah Sweeney, MyCorporation!
---
#8- Mapping Innovation by Greg Satell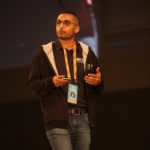 A Playbook for Navigating a Disruptive Age. It is a great resource for learning about the history of disruption through innovation. It is a simple and engaging read that goes deep into the major disruptors of our time and how they got to be who they are. Satell explains the different models of innovation and gives useful tips to future disruptors on how to approach developing an idea from a problem solving perspective.
Thanks to Ashwin Sokke, WOW Skin Science!
---
#9- The Obstacle is the Way by Ryan Holiday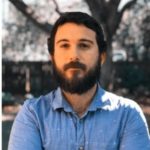 The book is loosely based on The Ancient Greek philosophy of stoicism which is built on the idea of turning obstacles into opportunities. This concept is extremely relevant when it comes to disruption and innovation in the present saturated market.
Thanks to Brandon Monaghan, Miracle Brand!
---
#10- The Disruption Mindset By Charlene Li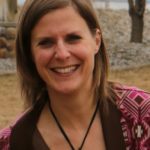 Interestingly enough, this book disrupts the general view of disruption. It offers a compelling challenge to the idea that disruption drives growth, and demonstrates the alternative that growth causes disruption. Through true stories of companies that have succeeded through disruption, the author, Charlene Li, offers actionable tips and practical strategies to apply to your business plan. This book inspires growth and confidence.
Thanks to Melanie Musson, CarInsuranceComparison.com!
---
#11- Where Good Ideas Come From by Steven Johnson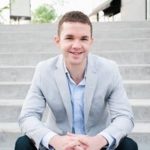 It's a fundamental book about the ecosystems that make innovation work and how you can replicate them within your own organization. Johnson approaches the subject with clarity and structured thinking in a way that is easy to digest regardless of your personal business acumen. This book also lays out a practical framework for innovation that can easily be applied within most modern business environments.
Thanks to Adam Sanders, Successful Release!
---
#12- The Start-Up Bubble by Dan Lyons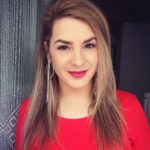 It's the opposite of traditional disruption, actually. It teaches you that most of today's disruptive startups are actually fast-growing monsters that are incredibly difficult to tame. It talks about the other side of the story that we don't get to hear very often. Ever since reading it, I take every startup "success story" with a grain of salt, wondering what the company and founders had to go through to get where they are right now.
Thanks to Petra Odak, Better Proposals!
---
#13- Crossing the Chasm by Geoffrey A.Moore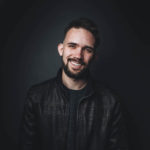 Many companies create innovative solutions but fall short on successfully deploying their products and services to a large enough market. Crossing the Chasm provides a model of how products and services are adopted by a market, and how companies can cross the chasm from a niche to a mainstream market. The book skillfully outlines how companies should prepare to market, sell, and support various types of buyers based on the market stage of their product.
Thanks to Sky Stack, Manifest Me!
---
#14- Black Box Thinking by Matthew Syed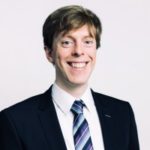 Innovation within organizations comes with the risk of failure and could result in a huge waste of time and budget. Black Box by Mathew Syed explores how organizations and entrepreneurs embrace failure and see it as a chance to learn, iterate, and improve to deliver game-changing performance gains or to develop products that change the world. The book has a wealth of examples of techniques that entrepreneurs and business leaders have successfully used to find a winning strategy for their field.
Thanks to  Peter Doherty, Red Sky Intelligence!
---
#15- Steve Jobs by Walter Isaacson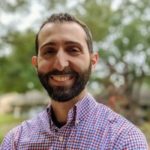 This book is the journey of one the greatest innovators in history and with none of the punches pulled when it came to how ruthless and unkind he could be. He was responsible for the creation of companies that disrupted more industries than any other person in history – these included: mobile phones, personal computers, music, animation, applications, newspapers/magazine, and movies/TV. The book isn't a short read by any means, but it is well worth it for anyone who wants lots of examples of how to continuously innovate.
Thanks to Kevin Bazazzadeh, Brilliant Day Homes!
---
What are some of the best books on innovation or disruption? Tell us in the comments below. Don't forget to join our #IamCEO Community.