With every improvement in technology, entrepreneurship changes to reflect the innovations and adapt to changing lifestyle needs for entrepreneurs. Business ownership is turning out to be a preferred option for many due to the flexibility that comes along with it. But what does the future hold amidst all the changes and more anticipated with the rise of the robotic revolution?
Here's what entrepreneurs and business owners anticipate will be the future trends in entrepreneurship.
#1- Prioritization on education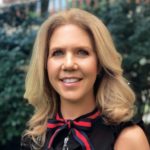 During COVID-19, more individuals that aspire to become entrepreneurs are enrolling in online classes to learn necessary skills for business. Those that are already entrepreneurs are enhancing their existing skill sets by taking classes in aspects of business that they would like to master on their own, like negotiation courses or graphic design. Entrepreneurs will continue to keep expanding their suite of services and offerings with their clients. This allows them to stay relevant and attract a wider customer base, which may include their dream clients. Enrolling in classes and learning new concepts allows entrepreneurs to keep learning and maintain a curious, hungry mindset.
Thanks to Deborah Sweeney, MyCorporation.com!
---
#2-Transition into bootstrapping or crowdfunding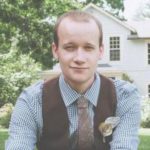 I think in the coming years, entrepreneurs will gradually transition into bootstrapping or crowdfunding their companies more than raising cash through the private investors. Of course, funding is right for some businesses, but Silicon Valley tech entrepreneurs wear each funding round like a badge of honor, when it often just constitutes diminished equity and a sign of unsustainable spending.
Thanks to Daniel Caughill, The Dog Tale!
---
#3- More remote working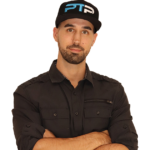 A future trend that's going to come out of our collective experience in 2020 will definitely be much more remote working in almost every sector. Now that many companies and people have been forced to implement work-from-home systems and procedures, there will be more push from employees to continue to work-from-home. Business owners are also seeing that perhaps it isn't necessary to pay large overhead expenses for office spaces and that their employees can be just as productive, if not more productive while working from home. Remote working isn't for everyone, but this is absolutely going to be a major future trend in entrepreneurship.
Thanks to Tyler Read, PTPioneer!
---
#4- The continuous boom of subscription businesses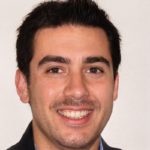 We've seen the growth of subscription-based businesses in recent years, but they have shown resilience more than any other type of business at the height of this pandemic. With the "new normal" we'll be facing in the future, subscription business is set up for even more success as customers see more health and safety benefits in continuous purchases without leaving the comfort of their own homes.
Thanks to Willie Greer, The Product Analyst!
---
#5- Three trends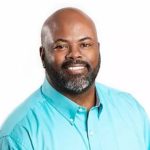 Online courses. Websites like Thinkific and Teachable are starting to boom as more and more people are foregoing the office for work from home. Learning from home is a huge trend for entrepreneurs. 2. Mobile services are still going to be going through the roof. More people working from home, and the threat of COVID means gas delivery, food delivery, convenience store deliveries, mobile car wash's, and mobile pet care…these things will continue to be an entrepreneurs dream. 3. Another trend in entrepreneurship is learning to master the various meeting platforms and the use of virtual meetings to accomplish business.
Thanks to Eric Bowie, Smart Money Bro!
---
#6- More transparent businesses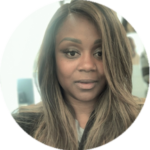 If 2020 is teaching us anything, it's that your business can't hide anything and that you're going to be expected to be more public about business decisions and values. Social media has created a culture of public accountability for entrepreneurs that has never existed before. For example, businesses of every size are being called to hold their employees accountable, even for their actions outside of work. Every post, tweet, or email sent out online can be screenshotted in a second so if your company makes a mistake, even if you delete or retract the statement, you can't remove it from the internet. This means that entrepreneurs need to be ready to handle difficult situations publicly and we need to be ready to apologize and announce steps we will take to do better when we inevitably make mistakes.
Thanks to Nerissa ZhangRole, The Bright App!
---
#7- Inclining to online transactions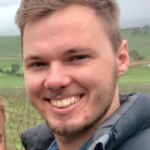 The future of entrepreneurship will be inclined to online transactions or if in-store purchases will continue, rules and regulations will be strictly implemented. For instance, cashless payments will be a part of the 'new normal' instead of paying using paper bills and coins like we used to.  Also, retail stores will be implementing strict policies like 'no face mask, no entry', customers will be allowed to go inside the stores by batch in order to practice physical distancing, and their temperatures will be checked using thermal scanners upon entry. This outbreak has changed the lives of everyone in the world, and we will never be able to go back to normal again. Hence, we will have to develop new ways in order to adapt to the 'new normal' brought about by this pandemic.
Thanks to Lewis Keegan, SkillScouter!
---
#8- More support for entrepreneurs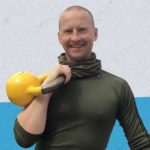 Being an entrepreneur offers a bright, rewarding future, filled with all sorts of opportunities that one would never find while working for a corporation. And as we look toward the upcoming days, we will surely see even more opportunities that are unique to entrepreneurship unfold. With so many people working remotely, and with the shift to permanent remote teams, this will prove to be quite advantageous for entrepreneurs. As more and more people become adept at this type of working environment, there will be a great number of individuals who will begin to develop that innovative, independent entrepreneurial mindset. And as the entire business world begins to pivot toward these types of working traits, it will only prove to offer more support and understanding for entrepreneurs everywhere.
Thanks to Greg Brookes, Kettlebells Workouts!
---
#9-Growth of communities of loyal customers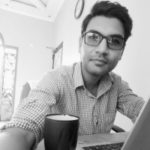 The underlying economic trends will curtail business operation strategies to intensify focus on strategies specific to customer retention. Thus, entrepreneurs can enable lower customer acquisition costs while increasing customer lifetime value by evolving operational strategies such as loyalty programs, memberships and subscription models. Building communities of loyal customers while monetizing them can add additional revenue under increased purchase value and optimization of services catering to loyal customers of the businesses. Additionally, entrepreneurs will emphasize recurring revenue due to the stability associated with them leading to further stability of finances and operations despite global macroeconomic downtown or issues.
Thanks to Bilawal Gul, Web Copywriter!
---
#10- The continuous need for bravery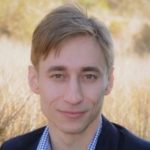 When I think about entrepreneurship in the future, the first thing that comes to mind is the continuous need for bravery. Throughout the course of just one business day, a true entrepreneur may come up against a dozen difficult decisions that require a level head, an educated account of the situation at hand, and the willpower to take whatever action is required. This isn't for the faint of heart. At the end of the day, an entrepreneur makes the difficult decisions that few people would like to make, and does so in a way that will lead to overall company growth, as well as setting an example for every other member of the team.
Thanks to Chris Gadek, ADQUICK!
---
#11- Innovative and requiring flexibility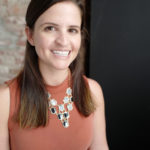 When we begin to talk about some future trends for entrepreneurs, being bold has never been as important as it is today. In fact, it can have a direct impact on the leadership skills that are required to be an entrepreneur. If you stick to being innovative and thinking outside of the box, then this can lead to impromptu brainstorming sessions, and coming up with exciting new ideas to really wow your customers or clients. Entrepreneurs have to be ready to pivot at a moment's notice and embrace new ways to achieve different results. If you can master this, then you will quickly begin to see your business boom!
Thanks to Alexandra Zamolo, Beekeeper!
---
#12- Opportunities to address unmet needs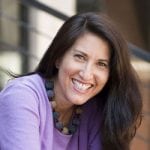 I think the future trends in entrepreneurship will skew towards businesses in healthcare, biotech, online learning/education and virtual events including sports,entertainment and conferences. This pandemic has created enormous opportunities to address unmet needs in the market as we adjust to a new normal. These new businesses will offer more diversity, more personalization, better privacy controls & regulation and more of a focus on social responsibility. Given the uncertainty in the economy and stock market I see growth coming from the entrepreneurs around the world, it will only be more important in the future not less.
Thanks to Paige Arnof-Fenn, Mavens & Moguls!
---
#13- Chance to either be a disrupter or be disrupted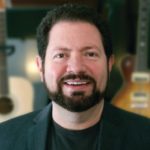 The impact of COVID19 has greatly accelerated how both businesses and individuals rely on the internet. Almost overnight the majority of the workforce went from working in an office to working from home. Students of all ages moved to online learning and even the most reluctant consumers migrated most of their buying online. This acceleration will be a tremendous opportunity or threat to every entrepreneur and will have the biggest impact on our future. Will you be a disrupter or disrupted? Successful entrepreneurs will look at every step of the buyer's journey in their market and find ways to better meet these rapidly changing consumer demands. This is not just about an "add to cart" button, but it is about helping customers get the information that they need. Entrepreneurs that remove friction for the customers now wanting to do more on their phones, tablets and desktop computers will be best positioned to win.
Thanks to Tracy Hoeft, Amplify 11!
---
#14- Rise in virtual teaming and mind-bending concepts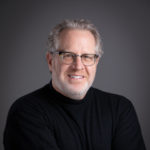 The unmistakable trend I am seeing is the acceleration of virtual teaming, enabled by the much-improving collaboration platforms (Zoom, MS Teams, and many more in development by startups). While virtual teaming is not a new concept, it is going to become the norm, and working together under one roof will become the exception. The tools being developed by startups will greatly improve the collaboration experience including scenarios that until now were very difficult to execute remotely like group ideation, brainstorming, concurrent editing of documents, etc. While this is not a new trend, it is accelerating rapidly and will forever change the way that teams work together. This mindset has irrevocably infused itself inside big corporations. Separately, the entrepreneurship sector where I'm seeing some amazing innovation is in the area of commercial space travel and development. Reusable rockets, like those created by SpaceX and Blue Origin, will not only usher in space tourism, but will give rise to mind-bending concepts like data centers on the moon, universal Internet access (as in, throughout the universe) and raw materials mining from non-terrestrial sources.
Thanks to Neil Kane, Illinois Partners, LLC and Burgess Institute for Entrepreneurship & Innovation!
---
#15- Social media manipulation
I think entrepreneurship has always been embedded in the American psyche, it is part of being American. It has always been respected, and lots of immigrants for hundreds of years have been opening their own small business. What I'm seeing now, that I think is different is what described the mythological status of these super-entrepreneurs, maybe a product of Silicon Valley, maybe a product of the job climate, probably a little both. The changing climate of the job market lends a great deal to this. When people believed that they could earn a decent living with job security, benefits and look forward to retirement, fewer thought entrepreneurship was the better path. But as those jobs have disappeared, entrepreneurship has become a far more attractive option. The big trend seems to be social media manipulation. Look at Reddit and the recent KFC post that made the front page. That was a PR stunt, meticulously planned. So what is big right now is the influencer type of marketing. You're a big guy and you get money to get folks hyped up about something. I'm also seeing a curation trend – growing censorship and people are getting comfortable paying for mentors and coaches online. Well, that's not new, but I feel like it's growing a lot.
Thanks to Yasir Shamim, PureVPN!
---
What are some future trends in entrepreneurship? Tell us in the comments below. Don't forget to join our #IamCEO Community.