Marketing
24 Entrepreneurs Explain How They Advertise Their Businesses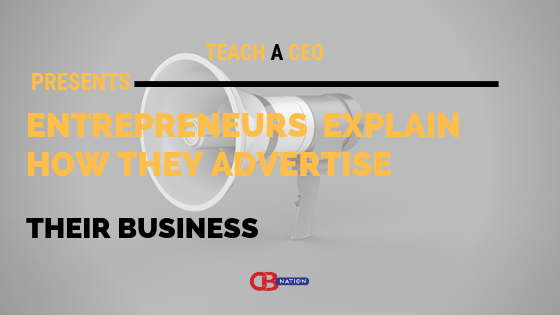 Whether directly or passively, promoting your business is an important step to getting clients for your business.  A little planning and some budget allocation for advertising will get you moving in the right direction and with the advancement of online marketing, there are various options you can choose from. For example, you can start with your existing networks, give away some products or set up digital ads.
Here's how entrepreneurs and business owners advertise their businesses.
#1- Various ways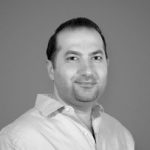 We advertise our business through social media (Facebook, Twitter, Instagram and LinkedIn), through a call to action on our website and our blog posts, a call to action on our email signatures, and via guest posting on sites with a broad readership. Another channel we have found highly beneficial is asking for reviews from satisfied customers. The reviews attract new customers who desire just as excellent service.
Thanks to Reuben Yonatan, GetVoIP!
---
#2- Industry events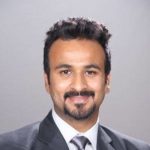 In December last year, we had organized an industry event where digital marketing experts shared new trends with marketers. Since then, we noticed that more people from our industry are reaching us out for knowledge and services. Last week, we hosted a webinar (as the government has imposed lockdown in the country), and it was lauded by local industry experts.
Thanks to Rahul Vij, WebSpero Solutions!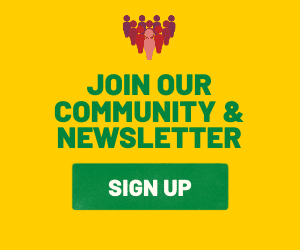 ---
#3- Facebook Ads and Google Ads

The advantage of these platforms is that the costs are still underpriced compared to traditional advertising mediums. As an entrepreneur, the idea is to always figure out advertising real estate that's underpriced and throw all your money in there before the big guns do. Once big companies start spending majorly in these platforms, believe me, the ad costs are going to hit the sky. Right now, Tik Tok is also a great ad platform if you're targeting the younger generation. Whatever the platform, just make sure your ads are contextual. Do not create one ad video/image and blast it everywhere. That's bound to fail. This is the strategy that has helped me scale my business. I hope it helps your readers as well. Feel free to shoot me an email in case you have any questions.
Thanks to Will Ward, Assistive Listening HQ!
---
#4- Different advertising techniques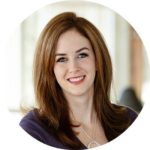 For my online courses, I use many different advertising techniques, including email marketing, affiliate marketing, and creating ads through various social media platforms. Mainly, I advertise through Facebook, Instagram, Pinterest, and Twitter, to name a few. Also, I offer a free intro workshop for my General Proofreading course, as well as a free 7-day mini intro course for my Transcript Proofreading course. Both the workshop and the 7-day mini-course leads into the premium, paid proofreading courses for those who want to enroll. I offer special discounts to those who take action by enrolling within the allotted time frame. The free workshop and mini-course gives my audience a chance to decide if the premium course is right for them before making the full investment.
Thanks to Caitlin Pyle, ProofreadAnywhere.com!
---
#5- Reaching out to micro-influencers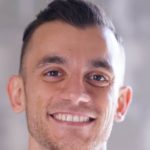 Influencers are holding a critical point in the marketing of almost every industry. The bitter truth is, it is too costly for small businesses to target big fishes. However, the micro-influencers are affordable and usually have a deeper connection with their audience. Their audience is small in number, but they follow their recommendations religiously. Businesses like us could leverage the high engagement rate of their followers. We have advertised our products by reaching out to mini influencers at every social media platform, and our conversion rate has increased dramatically.
Thanks to Julian Goldie
---
#6- Website advertising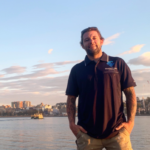 Although much of the digital world has moved towards social media advertising, as the Director of Hunter Coast Painting, I have found that advertising through our website is still the most efficient way for us to engage with clients. In the short term, yes it may cost more to hire an experienced agency to run the website – but it certainly pays off long term as Hunter Coast Painting has first-hand seen the benefits of ranking high in Google for the terms our customer base tend to search for. Our website details all the services we offer, customer testimonials, our mission and most importantly – blog posts written by experts in the field, answering common questions and offering advice to our clients with any of their questions or concerns. Sometimes old school advertising provides the greatest gains… "don't fix it if it ain't broke", right!?
Thanks to Gavin Kane, Hunter Coast Painting!
---
#7- In-person meetings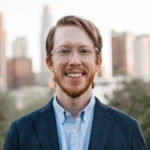 As the co-founder of a growing company, it is critical that we advertise our business effectively. We have found that the most effective advertising for our business model, online business brokering, is for us to meet our potential clients in person at conferences and networking events. We have traveled all over the world to meet potential clients and it has paid off with us being able to build the trust and respect of our clients that we would not have been able to make through simple online advertising or other advertising means. In a high-touch business, it is critical to take time to get to know your clients and make each of them feel special and that they are in good hands.
Thanks to Alex Shute, Upward Exits!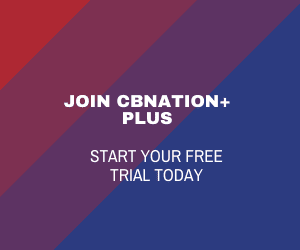 ---
#8- Word of mouth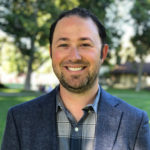 We've found that referrals from our clients get us far better leads than any type of ads that we would place. We're in the health and fitness industry and word travels fast, so we do our best to make sure that our clients are extremely satisfied with our product and service so that they think of us when talking with someone in their network.
Thanks to Jason Davis, Inspire360!
---
#9- Organic engagement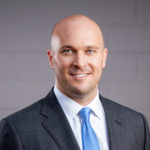 Organic advertising is our preferred method of reaching clients. We let our reviews speak for us. Our client feedback is so important and it lets us know that we're doing our job well. This organic engagement with our former clients and community, we've found, is more beneficial than traditional paid advertising. We do support our local non-profit news agency along with our state's public radio. Both of these avenues allow for advertisements on the radio and at public events. For us, this is a great way of doing good while getting our name out to the community.
Thanks to Justin Hill, Hill Law Firm!
---
#10- Using Zapier
We use several different advertising channels, and they all work really well with what they do. Maybe this isn't a traditional advertising or marketing tool, but I love how Zapier works to connect everything and manage the data. Advertising is only as good as the data you collect and the optimization decisions you make with that data. Zapier brings all leads into a Google document, all calendar appointments into the same spreadsheet, and all contracts sent out into that sheet as well. So I have all the data from the funnel in one place. This is great because I can see where customers originated from, and make informed advertising decisions from there.
Thanks to Joshua Ladick, GSA Focus, Inc.!
---
#11- Three ways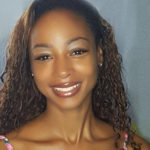 I advertise my game, Cards That Make You lol, in relevant special interest groups on platforms like Facebook, Reddit, and Mobilize.io  (e.g. activities for kids, family time, and party games). These group are receptive to interesting new products that they have not heard of and are more likely to appreciate and engage with the ads. I also advertise on social media channels like Instagram and Twitter, but again, do so by replying to conversations that are relevant and where I am adding by mentioning my product versus spamming and derailing. Finally, I advertise on Google and Amazon, because both are popular search platforms where buyers are ready to purchase and are more likely to find my ads helpful instead of an annoyance.
Thanks to Stacy Freedman, In Stitches Games!
---
#12- Facebook & Instagram Lead Generation
Facebook & Instagram Lead Generation has been a game-changer for the entrepreneurs we serve. One of the most effective ways for an entrepreneur to advertise their business is through Facebook & Instagram Lead Generation Ads. Inside of Facebook Ads Manager an entrepreneur can generate leads for their business by creating a high-value lead magnet in exchange for a leads name, email address and phone number. The three key lead magnets that are generating leads as low as $1 for our clients are case studies, e-books and free training. Facebook & Instagram Lead Generation Ads are helping entrepreneurs build their list to create touch points for new potential clients.
Thanks to Cody May, StudioPTBO!
---
#13- Quality public relations and Linkedin Advertisement Campaigns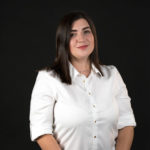 First of all, we at GTM Plus are building good relationships with journalists and reporters, so we have people that want to hear our story or successful case and write about them. Quality PR is much better than hundreds of paid and sponsored articles. It works really well for brand awareness and even attracts clients. Secondly, we should generate leads for future cooperation and projects. For this part, we chose the Linkedin Campaign Manager. Our marketing department creates ads, different videos, and posts that people want to see and want to read. Linkedin helps us to develop our brand, to find new clients, or even partners for certain projects.
Thanks to Nelia Kovbasa, GTM Plus!
---
#14- Content marketing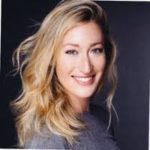 Dope Dog takes a non-traditional advertising approach. The nature of our product is not conducive to traditional advertising strategies such as paid ads. Instead, we use content marketing. The Dope Dog blog provides dog owners with information on CBD and other dog-specific topics. Providing education and information to our customers or potential customers is how we have grown our brand and established Dope Dog as a dog's #1 choice for CBD.
Thanks to Erin Mastopietro, Dope Dog!
---
#15- Building partnerships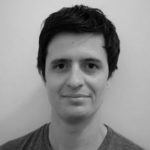 I like to advertise our business slightly differently by building partnerships with other companies within the same niche but who offer complementary services to ours. Instead of paying an advertising fee, I give them a commission for a successful referral. I guess you could look at them as affiliates, but I see it as a long-term investment partnership, which helps to grow both of our businesses.
Thanks to Pete Callaghan, Promoly!
---
#16- It's all about Google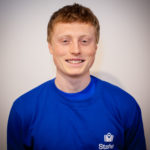 For Stasher, an on-demand storage service, timing is everything. When people encounter problems, they tend to Google them. Serving them the right Google Ad – and ranking top in organic – has been the key to our success since the start. Our brand is entirely focused on a rapid same-day solution to your problem. Being prominent on Google – for every conceivable search – is where all our marketing effort goes.
Thanks to Jacob Wedderburn-Day, Stasher!
---
#17- Using Pinterest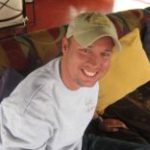 I run a small, customer-focused safari business and much of my advertising is based on visuals. I find Pinterest does a great job in creating a visual need for a safari and that then leads potential guests to my site to get a better idea of the actual safaris I offer. It also gives me the opportunity to show potential guests pictures of safaris that have been run already as well as some tips and tricks. Often, it creates such a buzz I will just get them visiting my contact page for a safari they have just seen in pictures.
Thanks to Shaun Taylor, Moriti Safaris!
---
#18- Inbound marketing and organic traffic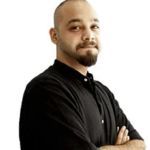 The best way to advertise your business in the current age is through inbound marketing and driving organic traffic to your website. What inbound marketing does is that it creates a flywheel effect through a customer-centric approach. So in a nutshell, you identify a problem, you solve it/add value and then share it in relevant communities to drive engagement. This process, though slow, results in referrals making company objectives self-fulfilling as referrals lead to a brand image, goodwill, thus, new customers and added revenue which also indirectly boosts your SEO rankings.
Thanks to Shayan Fatani, PureVPN!
---
#19- SEO
We have tried many ways to promote our business, including but not limited to Google advertising, Youtube, Facebook, Instagram and other social marketing, as well as search engine optimization. Google Analytics data shows that these channels can indeed bring a lot of traffic. The favorite way is search engine optimization. Although it is difficult to implement, it is indeed very effective and accurate in positioning customers.
Thanks to Elle, nihaojewelry!
---
#20- FB Ads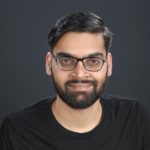 When it comes to advertising our business, Facebook Ads is what we primarily use. We take a very different approach to running ads than the usual strategy of sending people directly to a landing page. Rather we drive traffic from FB Ads to an epic piece of content which helps build instant trust with the audience and then we run a retargeting campaign to convert them into subscribers. This approach keeps the advertising costs low and has worked extremely well for us.
Thanks to Baidhurya Mani, Sell Courses Online!
---
#21- Sponsored content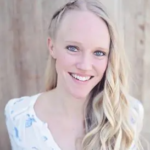 One of the first steps for monetizing a non-product or non-service blog should be sponsored content rather than affiliate links or ads. Both affiliate links and ads should come later because you really need large amounts of traffic to make a blog net full-time revenue. I recommend waiting to do ads until getting to around 25,000 sessions a month, which is the minimum to apply for a full-service ad management company. Not only are the revenue per thousand impression rates generally better with a full-service ad management company, but also the user experience tends to be better as well which enables continued growth.
Thanks to Jessica Randhawa, The Forked Spoon!
---
#22- Direct mail marketing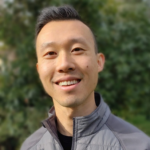 We still use direct mail marketing to this day as a main form of advertising to potential prospects. Because we are in a very niche part of the real estate market, folks we do business with need to be contacted in a very targeted manner to get the best return on investment. Direct mail is not only easy to target and scale, but can also be made to feel very personal. This can be very advantageous for us when reaching our ideal
demographic.
Thanks to Mike Qiu, Good As Sold Home Buyers!
---
#23- On Twitter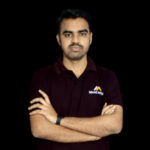 We are a Magento development company. Mainly, we promote our business on Twitter. Owing to the niche and popularity of this platform among the potential customers, we make sure our Twitter profile is up-to-date. We advertise our products and services on twitter with relevant hashtags. Doing so have been very fruitful for us till now. Not only this, we also share a glimpse of office activities and celebration on twitter, which allows attracting candidates and hire talents.
Thanks to Shivbhadrasinh Gohil, Meetanshi!
---
#24- We use stages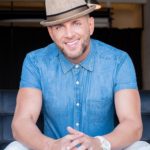 In an oversaturated and noisy market, we spend most of our time as guests on stages to connect with our ideal clients. Stages allow us to spend a full hour sharing our story with an engaged audience, serving valuable content, and gaining the trust of our target market. We speak at events filled with entrepreneurs and leaders so that we can show them how we create rockstar personal brands to create authority, influence and success in their space. We are constantly booked, which has a lead way to our clients having over 150 million online followers. Our favorite stages include both live and online events including: seminars, podcasts, summits, masterminds, live streams, challenges, and guest spots on social media interviews.
Thanks to Jonathan George, Unleash Your Rockstar!
---
How do you advertise your business? Tell us in the comments below. Don't forget to join our #IamCEO Community.