Marketing
21 Entrepreneurs Explain How They Use Digital Marketing in Their Business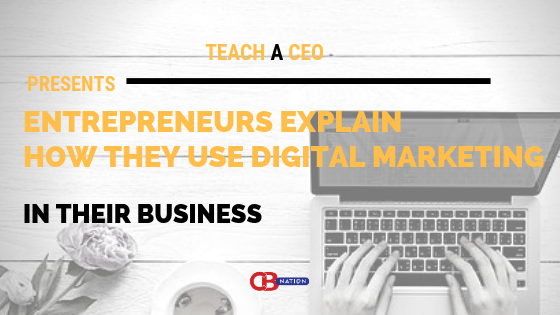 Often small business owners find online marketing to be a cheap and easy way to market their businesses. It's a modern approach to getting your business ahead that lets you learn and interact with your prospects while tracking the effectiveness of your efforts.
We asked entrepreneurs how they use digital marketing for their business and here are the responses;
#1- Building relationships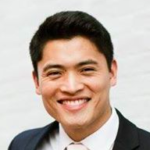 We use content marketing to establish an evergreen digital presence while also creating a deeper relationship with our customers. Most digital marketing channels like paid ads, email, and social media are more transient; customers have a few seconds to interact with your marketing material and then move on. With content marketing, our goal is to work towards building a relationship. Our content encourages customers to spend some time to learn and trust our brand. Additionally, our content is created with long-term SEO benefits in mind. We write our content so that it is intentionally agnostic of time and current events; it can be re-posted and used in re-engagement email campaigns later on, providing even more value.
Thanks to Sunny Ashley, Autoshopinvoice!
---
#2- Lifeline of my business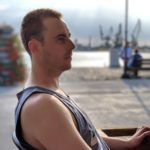 Digital Marketing is the lifeline of my business and has proved to be a godsend during this pandemic. To start with I use SEO to kick start my website by looking for queries that are low competition which I have a chance to rank for. From there is there are any high paying products that I can find and promote I use Google Ads to see if and how profitable they can be over a month and from there making decisions on keywords that work and don't work. Once I start getting a steady stream of traffic coming in I start capturing audiences through email marketing and social channels to build that loyal audience. To make this whole process work together, I start off by choosing one channel and specializing in it, once I have mastered and understood it I outsource the mundane parts of the task and move my attention onto the next channel.
Thanks to Derek L, Floating Authority!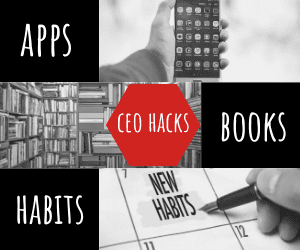 ---
#3- Utilise analytics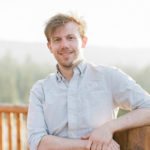 Often times, I'll publish a blog post with a great headline only to discover… my headline isn't so great after all. Looking at my Analytics, I'll see that the click-through rate (CTR) is quite low compared to my other blog posts. It's tempting to go change the title with my gut, but I've found a more effective way to get the perfect title for my low performing blog posts. I'll draft out 6 headlines, and then the testing begins: On Facebook, I'll create 6 ads to the same article. Each ad will have one of the 6 headlines I drafted up. After a week of running, you'll likely find 1 or 2 headlines that outperform the rest in terms of the click-through rate.
Thanks to Marc Falzon, Zirby!
---
#4- Write blog posts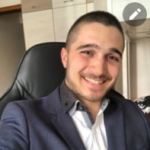 The way I use digital marketing in my business is through content writing, particularly guest blogs. It works pretty well. You have to find an inches blog with around a million readers a month. And then create articles around 1,500-2,000 words with a compelling headline in order to catch attention. Following this simple principle, I was able to get more than 50,000k views from only 2 articles on Hackernoon in less than 20 days.
Thanks to Momchil Koychev, Codegiant!
---
#5- Two ways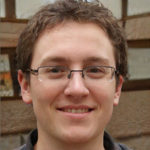 Our company – like many others – are competing against like-for-like businesses so, for us to stand out from the rest of the crowd, we have added some creative elements. Having visual aids allows us to be recognized by our customers and also creates a marketing style description. We heavily rely on our digital marketing strategy to get us noticed by our targeted audience and it is a cost-effective way for us to drive our online sales. As a company, we use all forms of social media platforms as this is a great way to advertise, but it is also a great way for people to get in contact with you in a way they prefer.
Thanks to Andrew Roderick, Credit Repair Companies!
---
#6- Create valuable connections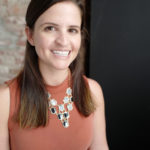 I like to color outside of the lines sometimes, and when it comes to
digital marketing, it provides the perfect opportunity to think outside of the box. You'll be hard-pressed to find someone who doesn't agree that guest posts on high-traffic sites within your niche is an optimal way to build links and climb ever higher on keyword searches. But get creative with it! Rather than always submitting to the same sites and finding your content in front of the same audience, try something different. There are dozens of ways to tie into a topic or your particular business niche. Write completely different content occasionally, so that you can place it on sites where you can gain new readers. Valuable connections can often come from the least obvious places.
Thanks to Alexandra Zamolo, BEEKEEPER!
---
#7- Get conversions
Digital marketing is an essential part of WithYouWithMe and is one of the reasons we were able to get up to 200 weekly email/phone number sign-ups within 6-month and are now aiming for 500 weekly by the end of June.  To date, the most effective digital marketing strategies for us have been email and phone number capture through landing pages and funnels that provide value, show emotion and provide access to our free aptitude testing and training. We use a combination of blog content, referral partnerships, Facebook Advertising, and LinkedIn Cold and Paid advertising. To date, we have an over 70% conversion rate when we can get on a call with our MQLs.  However, digital marketing doesn't work unless you have a great PRODUCT, so it all starts with this, make sure your product is at least an MVP before you go-to-market otherwise you might sink too deep before you start to swim!
Thanks to Dylan Poulton, WithYouWithMe!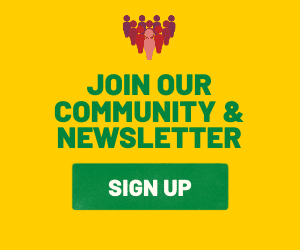 ---
#8- Using social media to be actually social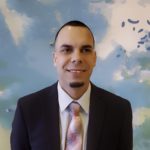 My approach to digital marketing is focused on using social media to be actually social. One of the most common mistakes that I see digital marketers make these days is blasting their followers with promotional content across various social media channels. Now, what they're missing out on is an opportunity to personally connect to their target audience and community. They're forgetting what it means to be on "social" media. However, if they put in the right kind of effort and provide their followers with valuable content, they will be much more likely to get the desired attention. This strategy works well because, in the long run, it would still bring in sales and not just that but your audience will be more committed to you because they now see you as a thought leader in your industry.
Thanks to Manny Hernandez, Wealth Growth Wisdom, LLC!
---
#9- Drive for traffic and leads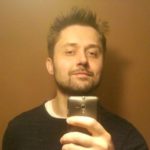 As a tech data startup, we've learnt to produce content using our own product. We predict customer demographics using names so we conducted several case studies from analyzing social media demographics to measuring gender and race bias in movies. We backed them by comparing our results with reputable sources like Google and Pew Research (case studies are available in our blog and site). It produced both (1) content worth of reading (insights and analytics) and (2) a kind of proof and showcase of our technology for potential clients. To promote our content, we've published some articles via guest posts in relevant Medium publications with the high number of followers. Our approach resulted in 3 major brands on the waiting list during pre-launch phase. Considering we're B2B the numbers are not that bad.
Thanks to Kirill Rebrov, Demografy!
---
#10- A number of ways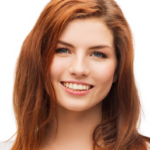 We are a 100% female run e-commerce social enterprise in the health and wellness industry. We have focused significantly on digital content marketing since our inception in 2015. In particular, we have maintained a blog since inception and regularly post detailed blog posts on a number of subjects of interest to our readers. We use our blog to post evergreen content which helps attract quality backlinks from other websites which rely on and cite our content. We also use our blog to expand the number for keywords for which we rank in search engines. In addition, we use our blog as the basis for a newsletter email campaign. When we post new content which we think would be of interest to our audience, we let them know, which helps keeps us top of mind.
Thanks to Jessica Rose, Copper H2O!
---
#11- Build trust by engaging on Linkedin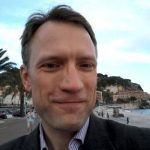 Companies leave the complete design & manufacturing of their electronics to us, to do that requires a high amount of trust. I write articles on our site, and then promote these on various platforms. For B2B Linkedin is the best by far, I now have 55,000 followers there, all serious business people & engineers in my target group. To stay top of mind you should not dump a self-promote message, but rather come with a good insight to provoke meaningful discussions among professionals. If you can do that Linkedin WILL generate good, qualified leads.
Thanks to Keesjan (Case) Engelen, Titoma!
---
#12- Get reviews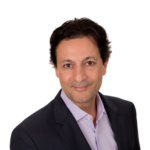 I am of the belief that reviews are by far the most useful tool available to digital marketers. We all know that when a consumer is looking for a product or service, they lean heavily on reviews from people just like them to decide on which company to ultimately use. At Send it By Text, we use a multi-channel digital marketing approach by creating a vanity URL that takes customers straight to leaving a review. We even deliver this custom URL via text message. Research continues to demonstrate that text is the most effective way to elicit a response from a lead or client. This combo makes it easy to get reviews from happy customers! –
Thanks to Harry Hedaya, Send it By Text!
---
#13- Local SEO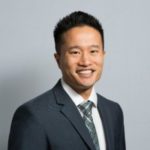 We are using digital marketing to reach out to our local customers because we have observed 3 out of 10 existing customers are local customers in the last two years. So we have started more focusing on local SEO. In addition to optimizing our website for local search, we have claimed our business on popular local search directories such as Google My Business and niche directories. Local users only find if the website is correctly optimized with local keywords in title, description & content. Also, we are providing services in different cities, so we have created a separate location service page for each location. Schema plays a crucial role in local SEO. So we have added Organizational Schema and local business schema to make sure search engines can understand what we are offering and show our business to relevant people who are searching for our services.
Thanks to Christopher Liew, Wealth Awesome!
---
#14- Many ways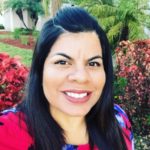 I've ensured I created content consistently that resonated with my target audience. Using organic methods of gaining traffic such as search engine optimization, guest features, and blogging enhanced the value of the services I provide. Social media advertising was also important in promoting to my audience and potential customers. In fact, we offer courses on how to market online and do social media proficiently. The age of marketers who can navigate the internet space and not just traditional media is very much here and not only have I utilized it, but I have also taught many others the benefits of it.
Thanks to Alicia Lyttle, Internet Income Jamaica!
---
#15- Depends on the goals I'm looking to achieve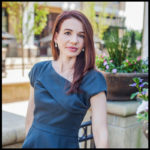 When evaluating which digital marketing strategy to use, I always assess my goals. Google Ads are extremely effective in generating leads and interest from potential clients/customers who are further down the sales pipeline. Google pulls in people who are actively searching for a term or phrase you are selling so you'll want to be there when they come looking. On the other hand, social media is a great way to create brand awareness and build a warm audience. Any form of digital marketing helps you create warm audiences to sell to. Before diving into digital marketing of any kind, evaluate your goals and stick to one objective at a time.
Thanks to Nicole Bigar Orban, Bigar Creative!
---
#16- Connections and conversions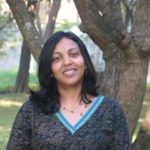 Our digital marketing endeavors are rooted in knowing our audience. We always try to establish a connection with a niche audience who are interested in our services that gets us higher conversions. The digital scene is always changing, so having an eye out the trending topics iscrucial. Social media is a part of digital marketing. We keep ourselves connected with the audience through a thriving social media presence. We indulge in carefully tailored Ads that target and re-target specific audiences who are likely to purchase the product/service. Our call to action buttons are also tailored depending on the purpose of the Ad. The key to acing digital marketing conversions is to keep the response time tight. We see that the more the response time it takes for us to contact the customer, the lesser the chances of conversion
Thanks to Ms. Anupama Singh, Vitsupp!
---
#17- Build backlinks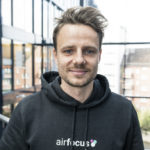 We use digital marketing to get highly-targeted audiences to our website. We have a list of keywords that we want to rank for – keywords which get lots of volume and a high likelihood of conversions. Once we find the right keywords to rank for, we write content around them and we promote that content like crazy. More specifically, we build backlinks to that content so that it can rank faster and more efficiently in search engine results. That way, the visitors that we get to our website are those which are looking for a specific solution to their problem and we are ready to offer that solution in the form of our product. The main criterion we use is the intent behind the search – how likely are we to help someone searching for that term. It doesn't matter if we get 5,000 visitors from a search term if only 0.5% of them convert to a paid user.
Thanks to Malte Scholz, Airfocus!
---
#18- Social networks engagement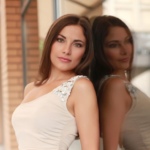 Social networks have turned out to be an effective tool in building our brand. Our strategy consists in sharing valuable content we have created on our official pages on Instagram, Facebook, Twitter, and LinkedIn. After that, we pay attention to all the comments posted by our followers/subscribers. Engaging them in conversation is an amazing opportunity for both helping them to figure everything out and building brand trust.
Thanks to Yelyzaveta Kopan, LoginCasino.org!
---
#19- Three ways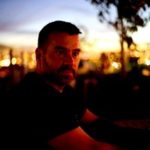 I use digital marketing for brand positioning, search engine optimization, and lead gen in my business. Content marketing allows me to spread awareness via top-of-the-funnel social thought leadership and then meet search intent with granular bottom-of-the-funnel guides. PPC ads can pour additional gas on the fire. Twitter and Facebook ads allow me to distribute and amplify this content to targeted audiences. And I utilize organic posting on LinkedIn to share new discoveries and winning results with my network. All of these moving parts become an audience-building flywheel.
Thanks to Jason Thibault, Massive Kontent!
---
#20- RSS to push to engage visitors return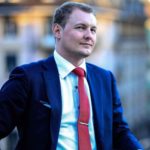 Engaging visitors return with RSS to push. Using a simple trick, having our push service to automatically send notifications about new articles to our website's push notifications subscribers, we were able not only to engage visitors return with a free trick. The RSS feeds with latest articles was already existing, the push notification subscribers already there, and we finally found an actual use for these RSS feeds that are nowadays more an extra feature than something really useful. On average, we get 3% of push notification subscribers checking our latest articles, with a simple and free trick.
Thanks to Yoann Bierling, Help Smartphone!
---
#21- Humanise my brand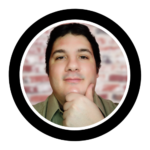 With the help of digital marketing, my business can show it is more than a brand; it shows we are human too. Digital marketers need to connect to people on a human level. The challenge for many marketers is to come up with content that builds relations through emotions. I use digital marketing to humanize my brand through empathetic copywriting and storytelling. Digital marketing lets me show that we have a lot in common with my clients. It proves I understand their needs and wants, and we want to show we see what you say. We know what you like and don't like. By showing the human side of our business, people can relate to my brand since we refer to their stories. We can demonstrate to them that we realize their hardships, and gives us the chance to show encouragement and support. Digital marketing lets my business show a side that most other companies don't even attempt to prove.
Thanks to Frank Ienzi, Frank Ienzi Marketing!
---
How do you use digital marketing in your business? Tell us in the comments below. Don't forget to join our #IamCEO Community.