Improvement in technology is driving disruption across almost every industry even those that are considered traditional. It's reducing existing barriers to entry and makes it much easier for small businesses to challenge established ventures. On the hand, unfortunate events such as pandemics can cause massive disruptions as being witnessed with the spread of Covid-19.
Here's what entrepreneurs had to say about the disruptions happening in their industries.
#1- Shift-change in response to COVID-19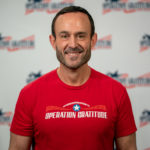 In the non-profit industry, we have seen a shift-change in the way people operate as a response to COVID-19. Our response to COVID-19 is a call to action for #VirtualVolunteerism. Operation Gratitude's commitment to say "Thank You" to all who serve remains strong and clear – They can't stop, so we won't stop! This is a time for every American to take action to support our Deployed Troops, National Guardsmen, First Responders, and Emergency Medical Personnel who are on the frontlines of this pandemic. We believe non-profits, like ours, will turn this challenge into an opportunity for individuals, groups, and corporations to give back.
Thanks to Kevin Schmiegel, Operation Gratitude!
---
#2- Solutions to help workers that are on-the-go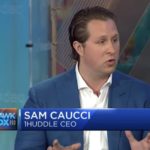 As the CEO of a technology company that uses games to keep workers engaged and prepared, we have seen a greater demand for solutions to help workers that are on-the-go. And, I am optimistic that in this moment companies are in fact leaning in. What does that mean? Here's our strategy…this means turning to strategies and solutions that allow them to: -Rapidly communicate with their team -Keep everyone up-to-speed while being fun and interactive -Strengthen culture and community even while being remote -Educate their team on how to effectively lead and operate under remote work conditions -Bring staff together with shared objectives while not all being in the same place Instead of giving up on employees, it is time for managers and leaders to lean in and support their people while keeping them engaged and connected through the transition using the right tools.
Thanks to Sam Caucci, 1Huddle!
---
#3- Ramp up in distance learning offerings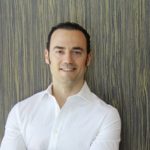 In the short term, Higher Education has scrambled to move it's traditional campus-based students into online equivalents to avoid a complete shutdown. While this is a dramatic disruption in the short-term, the longer-term implications are even greater. Schools with no, or relatively small, online programs will begin to quickly ramp up their distance learning offerings in reaction to events like this. Previous roadblocks like faculty buy-in and investment capital will be overcome by the realization of how fragile campus programs truly are when compared to their online counterparts. In other words, they're not going to leave themselves vulnerable to another event like this. It will cause even more disruption in the brick and mortar campuses and further downsizing of the
large and spectacular university buildings.
Thanks to Grant Aldrich, OnlineDegree.com!
---
#4- Things are in chaos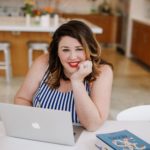 I work in the tourism industry, so to say things are in chaos is a bit of an understatement! Bookings are way down, events are getting cancelled and attractions are shutting down – tourism is really in free-fall until we are cleared to safely move around again. But, people WILL travel again (in fact, most are probably daydreaming about it right now!), and I'm trying to help destinations be prepared when the floodgates open again.
Thanks to Christina Lenkowski, Christina Lenkowski & Co!
---
#5- More interest in health products and content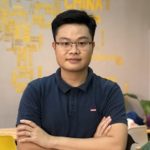 I'm in the tech industry and my business usually makes its money by affiliates and products that my website promotes. Sadly, more people are interested in health products and health-related content. This has set my business back and I had to lay off a few people to keep my business running.
Thanks to Anh Trinh, GeekWithLaptop!
---
#6-Seeking of self-defense and survival equipment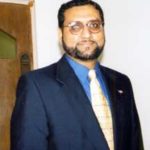 As a small E-commerce business marketing self-defense and survival merchandise, we have experienced positive repercussions due to the coronavirus pandemic. As concerns for public safety are becoming more salient, individuals are seeking self-defense and survival equipment as a preemptive measure. However, we have also experienced negative ramifications, such as shipment delays due to global supply chain disruptions, and are mitigating these effects by stockpiling merchandise and raising prices to circumvent rapid depletion of our inventory.
Thanks to Bill Joseph, Frontier Blades!
---
#7- Halting of the industry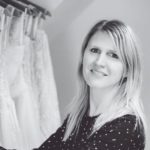 I own a bridal boutique Anna Wood Bridal. With the country in lockdown, this has halted the bridal industry. Most brides want to try a wedding dress before purchasing, especially with the more expensive dresses, so online selling is not necessarily feasible. This has literally halted my business overnight. Furthermore, anyone getting married later in the year or early next year would be looking around this time to find their dress. To overcome this I am launching an event where we are offering all of our boutique samples to brides in a virtual event. They can eat mark a dress for a small payment which holds the dress until they can visit the boutique. Although this doesn't bring a vast amount of initial cash into the boutique, the aim is to have orders lined up ready for when we re-open.
Thanks to Anna Wood, Anna Wood Bridal!
---
#8- Postponement and cancellation of events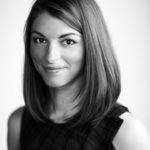 As an executive director of a nonprofit organization, with a good number of friends who are also nonprofit leaders, I can tell you we are getting hit pretty hard. Love Not Lost specifically had to postpone our gala, which normally brings in 1/4-1/3 of our annual revenue after having already invested $10,000 in the venue rental and other items to pull off a successful event. Not only are fundraising events getting postponed or cancelled, but many of our donors are not able to give due to their own financial struggles during this crisis. We have yet to see how foundations and grant money will be impacted. This could be a really tough year for us, but we are committed to our mission of revolutionizing the way we heal in grief and helping people in the midst of pain and suffering.
Thanks to Ashley Jones, Love Not Lost!
---
#9- Stopping of hiring and recruitments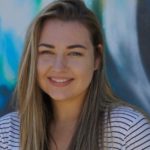 As we all know how difficult and painful these times are with the spread of the deadly disease. Coronavirus (COVID-19) has spread in an unprecedented manner throughout the world. The impact is not only felt by the general public but throughout various sectors. It has been a very difficult time for various organizations and companies as their hiring and the recruiting process has completely stopped. Personally, my company has recently announced that no more employees will be hired for next four months due to financial loss and economic slump. We are told that due to coronavirus, several of our projects have been canceled or stalled. We all are giving our best for the company and are willing to dedicate more hours of work. Several other competitors are also facing similar kind of problems. Most of them have stopped their recruitment procedures for several coming months. Hopefully, everything will get back to normal. That's all we can and should hope.
Thanks to Jennifer Willy, Etia.Com!
---
#10- Social isolation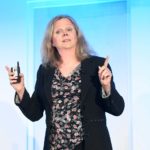 The meeting and event industry is all about gathering as many people as possible for an event, so it is greatly disrupted right now. Meetings and events are being canceled every day. The event industry is a people business, very social, and involves a lot of travel, so social isolation has been tough. Before this crisis, I was on the road constantly for the past 3 years. It's a little nice to have a break, but I miss the travel and social interaction, even more than I thought. Meeting planners are adapting by having virtual meetings and webinars, but it'll never take the place of standing on a stage and interacting with a large audience. Eventually we will be able to do that again, but in the meantime everyone in the events industry has to adapt. As an inventor with a product that disrupted the running industry, I know that all industries must learn to adapt to change if they want to come out on top.
Thanks to Julie Austin, Creative Innovation Group!
---
#11- Skyrocketing business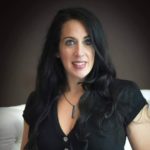 The coronavirus outbreak has actually skyrocketed business in my industry. I offer mental health and addiction services by telehealth and have for the past 10 years. With the new work at home and day drinking option I've had a lot of CEOs and executives call me because they find themselves with anxiety and stress that they have never had around having to make the transition from brick and mortar to working from home. They're also finding themselves binge-watching TV and shopping on Amazon and not getting their work done. As an addiction doctor, I'm able to help them through this time and get them feeling good and back on track.
Thanks to JoBeth Evans, Cali Estes!
---
#12-iBuyer taking on the market share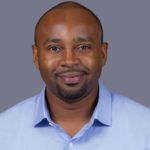 The advent of the iBuyer business model which uses an automated valuation model and other technology to make sight unseen cash offers on homes quickly has taken market share away from traditional real estate investors who would normally meet in person with a seller and negotiate a sales price. iBuyers do not rely on hard money lenders to finance their transactions and make offers on properties often within a few minutes. The ease of these sort of transactions is very attractive to many home sellers in distress who need to dispose of their houses quickly.
Thanks to Nurudeen Elabor, Easy Home Solutions!
---
#13- Voice searches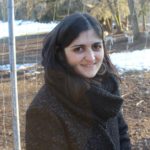 SEO is all about optimizing sites for search engines. The main goal is to identify the words that people search to find content related to a specific topic and then to include those words in your site. But more and more searchers are using voice apps like Siri to search for content, and people speak a lot differently than they type. So, digital marketers are trying to figure out ways to optimize their content for voice searches so that it still shows up in the top of the search engine results.
Thanks to Claire Onidi, SerpCreative!
---
#14- Pause that has no certain end date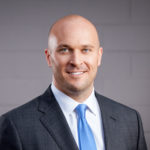 I am in the legal industry and specifically litigation. Litigation oftentimes hinges on court schedules and the ability to prepare your case for trial. Currently, most courts are shutdown or limited to only very specific matters. Most trials and hearings are indefinitely suspended. Depositions are limited to video in most instances. That is almost unworkable for some types of depositions. In the end, what we are seeing in the litigation context is a pause that has no date certain as the likely end date.
Thanks to Justin A. Hill, Hill Law Firm!
---
#15- Inability to pay bills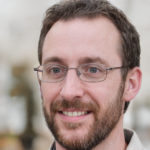 You wouldn't normally think that a completely online business with a distributed workforce and no home office would experience a disruption due to the pandemic. Unfortunately, that's not quite the case. My company provides virtual admin and various other HR services to companies, allowing them to outsource many drudgery tasks. The problem came to my attention when I realized that many of our clients are in businesses deemed non-essential, so their ability to create revenue and pay bills came to a screeching halt. This illuminates one of the insidious features of Covid-19. It acts like a finger knocking down the first in a long string of dominos. When one business is forced to close, a chain reaction of consequences affect customers, suppliers, vendors, and service providers. The thought that my company would somehow be immune to the pandemic disruption was fleeting. Through no fault of their own, my clients can't pay their bills and, thanks to that, this coming month it will be harder for me as well.
Thanks to Nelson Sherwin, PEO Compare!
---
#16- Exploration of the VR/AR/XR space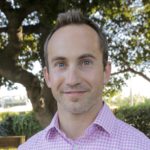 In a matter of weeks, the entire world has shifted to remote working and businesses are looking for new solutions to bridge gaps. The VR/AR/XR space is garnering more attention than ever as businesses, conferences and universities look for alternatives to in-person events, trainings, classes, etc. Particularly, the real estate industry, which has been slow to adopt any technology is beginning to explore the VR/AR/XR space as a means to manage, tour and even purchase properties. The country is starting to see the limitless possibilities of immersive technology.
Thanks to Robert Herman, REscan!
---
#17- Three disruptions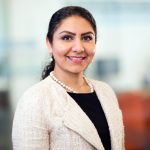 The jewellery industry tends to mimic what happens in the apparel industry and the key trends we see are: Internalisation – today, the jewellery industry is still primarily local but we are seeing consumers who want to shop global brands and not just those located in their area. They want more choices and options to choose from. Hybrid consumption – though most high-value items tend to be sold in-store, it is clear to see that consumers use online tools to research the product they want so they are well informed when they walk into the store to purchase the item. Consumers are engaging in online research and reviews on social media prior to an in-store purchase. Both these trends are causing huge disruptions to the way retail jewellers build their businesses and serve their customer base.
Thanks to Sukhi Jutla, MarketOrders!
---
#18- Free offers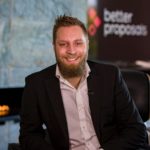 I think that the biggest disruption at the moment is that everyone is going crazy about free offers. Companies in my industry (SaaS) are either giving away their products for free or giving heavy discounts. While it may seem like a good idea in the short run, it will be a major mistake in the long run. When something is free, people stop realizing the value it brings. The more someone pays for something, the more value they will perceive. When something is given away for free, your chances of charging money for it later on decrease significantly. In other words, stick to your guns and find other ways to retain customers instead of shooting yourself in the
foot with discounts.
Thanks to Adam Hempenstall, Better Proposals!
---
#19- Inability to qualify for assistance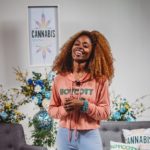 Characterized by sagging cannabis stocks and zero profitability, the end of 2019 was already tough for the legal cannabis space. Today's new reality indicates a recession is in the near horizon. Meaning that the inability to qualify for assistance under the $850 billion bailout package that Congress is about to pass and the lack of banking options, can potentially drive legal cannabis operators out of business. With no bankruptcy protections and bare minimum insurance coverages available to them in the US, the ripple effect will cause an impact to business owners, investors, employees and consumers alike.
Thanks to Johann Balbuena, Balbuena Consulting!
---
#20- Use of 'advanced communication technologies'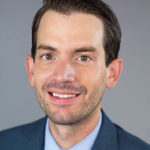 The legal profession historically has been slow to adopt emerging technologies. Yet, with practitioners required to adapt to the ever-changing world now that COVID is upon us, we're seeing the courts being forced to encourage the use of 'advanced communication technologies'. This is to ensure the courts remain open and functioning. Video conferencing with Judges, opposing counsel, clients, and other parties has been instrumental through this crisis to discuss cases. This is a stark contrast compared to previous hours-long drives, for 15-minute meetings, while losing countless productivity hours, which I see as a positive result of the crisis. Ideally, this will have forced a new familiarity with modern communication technology that will lead to more efficient use of man-hours and resources for law firms across the country in the future.
Thanks to Matthew Ness, Esq., Worgul, Sarna & Ness, Criminal Defense Attorneys, LLC!
---
 What are some disruptions you see in your industry? Tell us in the comments below. Don't forget to join our #IamCEO Community.