In business, any other context, the results you achieve is a reflection of the work invested. We work to get things done, achieve our goals and fulfill our purpose. Sometimes work becomes inevitable and you have to be physically or mentally present to get tasks accomplished. Inventions and technology have made things a bit easier where you can manage and implement most of your tasks without being physically present.
Here's what entrepreneurs had to say about what work means to them.
#1- Building your future, at the expense of the present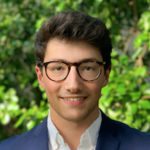 Work is about willing to sacrifice your nights and weekends so that you can put everything you've got into your business. It's about knowing that even if the future is uncertain, you're going to prepare for it and believe in yourself, and do what it takes to get the job done!
Thanks to Akiva Aranoff, Maestra!
---
#2- Ability to serve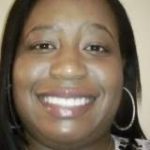 Work is my ability to serve others by using my God-given gifts, talents, and abilities. Every day I have an opportunity. That opportunity is to serve, to lead, to inspire, to help develop, to engage, and to train others through my work. To be able to be a beacon of light and bring hope to the hopeless is my work. My work involves a myriad of things that are not always easy. It may require a self-evaluation. It may require confrontational issues that others avoid. It's okay with me…because it's my work. And I know when it's all said and done? I was able to make a difference in someone's life….via work.
Thanks to K.T. Redwine, Kate by Faith!
---
#3- Helping others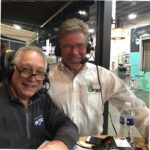 Work means using your expertise to help others whether through a service or a product. I love what I do because I know I'm doing it to make others happy. Sure, there are perks and rewards such as pay and other benefits but who doesn't get the satisfaction from seeing how you have changed someone's day for the better by just doing your job!
Thanks to Mike Falahee, Marygrove Awning Co.!
---
#4- Two things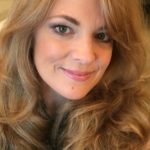 As a solopreneur and a Shamanic Life Coach, work is an expression of my authenticity; an extension of my truth and soul. When I gathered the nerve to take a bold leap away from the corporate world and in to my calling, it was and continues to be the most rewarding, exhilarating, incredible adventure. My work is my soul's path; I am blessed to watch people transform into more empowered and healthy versions of themselves every day. So in that sense, my work also mirrors what I do for myself, and the way I see the world. I've worked unspeakably hard to be in a place where I declare we can all thrive, and I get to see that manifest, piece by piece, with every client I coach. My work is my lifeblood, my wings, and my joy. I wish everyone the same sense of purpose and connection.
Thanks to Kat Courtney, The AfterLife Coach!
---
#5- An excuse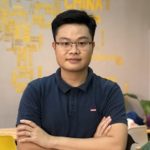 In my honest opinion, work is an excuse for me to fully apply myself in a given area. It's an excuse to do what I truly love, and that is spearheading the process of my company's growth. My company is like a flower, and it is my duty as its founder to see to it that it blooms fully into the best and most beautiful flower that it can be. And to do this, I have to "work".
Thanks to Anh Trinh, GeekWithLaptop!
---
#6- Setting and accomplishing goals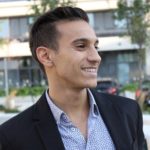 To me, work is about approaching a new set of problems each day, with a new set of solutions. I always make a note of pressing issues and tackle them one by one. Rather than viewing work as some chore that needs to be done day after day, I view it as a fresh set of challenges. Even in a business-like foodservice, which may seem monotonous, there is still a series of problems and solutions. In that case, it may be as simple as a person wants lunch, and it's up to us to serve them.
Thanks to Lior Ohayon, Hush Blankets!
---
#7- A journey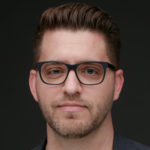 Work means pushing through failure to chase your goals. When I experience failure, be it small or large, I always think of how it is necessary to grow and continue your work. Nobody has ever built a business that was perfect from day one, you need those failures. As CEO's, we have to look at our work as a journey, and our purpose is to solve problems. Personally, my work means helping families create memories with each other that will last a lifetime. When you look at it like that, how could work mean anything negative?
Thanks to David Adler, The Travel Secret!
---
#8- Finding fulfillment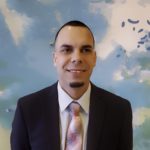 Most usually, your work may offer you money, purpose or social interaction which are good enough to compensate you for your time and effort but more than anything else you need to be fulfilled with whatever it is you do. It is important that you are aware of your own potentials. We are all born with a treasure trove of talents, and from a young age, we hope to make the most of everything that we have concealed within us. When you have your passion as a job, work becomes fun. I wasn't the big-balling CEO that I am today. I was serving the United States as a soldier. I'm proud of my time in the Army. However, working for the government wasn't fulfilling my true purpose. After buying an ebook for one of my buddies in the Army, I was inspired to start dabbling with an online business. Eventually, dabbling turned into founding my very own digital marketing agency. It became a success. And my life was never the same from that point forward.
Thanks to Manny Hernandez, OMNI, INC!
---
#9- Being productive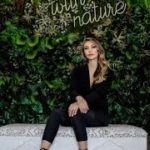 Work means being productive in order to meet your prioritized goals regardless if it's working for yourself or for someone. Goals may trickle down in order of importance and that's based on what makes sense and how it benefits the business. These include tasks as well. Work for me is visualizing the big picture I imagined and making that picture become reality which is what I've been doing with Pure CBD. There are a multitude of things that need fine-tuning to make every aspect of it successful. Most people can follow directions and get the task done, and for me that's an easy way to stay on track. If I assign that task regardless if it's to myself, I always make sure it's done the way it needs to be, that's work.
Thanks to Arianna Zadourian, Pure CBD Boutique!
---
#10- Producing something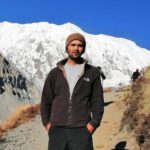 In my perception, the work is a task that gives some production or output, whether it might be physical or mental. the output will be also physical and mental as well. Work is a combination of different series that products the final products. the work should not be stressful and burden to you, it should be enjoyable as well as some value on it. If you are doing work which you don't enjoy that is a duty and if you enjoy it then it is work. There is a big difference between work and duty. Work gives some products whereas duty is just a regular task that gives nothing. It should be different for each and every profession like for a businessman to bring the new product in business is work, for a doctor to make patients ok is work, for a politician to make a positive impact on a Society is a work. So work is physical or mental which creates some values which is worthy.
Thanks to Shreeram Thapaliya, Nepal Trek Hub Pvt.Ltd!
---
#11- Anything that has an impact on my business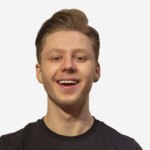 Whatever I do every day regardless of its impact on my business is a job to me. However, any effort I put to trigger positive results in my business is what I consider a job most. Besides, my employees are a major consideration and perhaps an even greater job when I make them happy through providing the required tools and bettering their working environment.
Thanks to Kas Andz
---
#12- Gift to create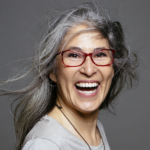 For me, work means tapping into my skills and talents to create something bigger than myself that impacts others in a positive way. Work is a means to an end, the chance to build opportunity and produce a product or provide a service while building community with your customers or clients. In the case of my own business, Ellementa, I get to produce content every day that educates and empowers others. Work is not a chore. Work is a gift.
Thanks to Aliza Sherman, Ellementa!
---
#13- Everything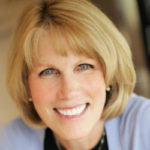 My work gives me purpose, and more importantly gives me a chance to be of service. My mother passed away at age 62 from a heart attack, and when I understood that we have heart disease on both sides of the family, I knew I had to do something, but I felt powerless and didn't know what to do. Everyone in my family from mother, grandfathers and grandmothers died between the ages of 40-70 from heart-related illnesses. I went back to school to find out what I could do about inheriting heart disease and to protect my myself, my husband and children. When I found out that approximately 90% of the chronic illnesses facing Americans including heart disease, type 2 diabetes and certain cancers are preventable through lifestyle changes, I knew what I had to do. I had to share information about how to take control of your health and live a healthy lifestyle. Now I work with individual health coaching clients, lead workshops and corporate wellness programs, write and blogs about how to make positive changes. I wrote a book on how to coach yourself to live a healthier lifestyle. My work means everything to me because it is something I can contribute to help make America a healthier place. Even though I couldn't save my mother or other relatives from dying of a heart attack, I know I am preventing other people from suffering from heart disease, type 2 diabetes, and helping them live healthier, happier lives.
Thanks to Lynell Ross, Zivadream!
---
#14- Finding the intersection of three things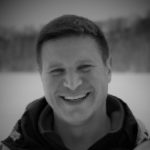 Ideally, work means finding the intersection of three things: your capabilities, what you enjoy doing, and what people are willing to pay for. Many people manage to find two out of these three at any given point in time. When you get to a point in your career where you do some soul searching, it's pretty common for the first round of ideas to end up in the realm of things you enjoy doing, and are good at, but no one is willing to pay you enough to support a reasonable lifestyle for you and your family. Alternatively, sometimes you'll come across opportunities where you'd thoroughly enjoy the work, and it pays well, but you can't because you don't have a deep enough skillset in that realm. Where many people end up (which I think is a life mistake if you stay in this scenario indefinitely) is when you find something you're competent at and that a company is willing to pay well for, but happiness alludes you because you don't really enjoy what you're doing. If you want to be truly satisfied with your work, you need to find the intersection of all three.
Thanks to David LaVine, RocLogic Marketing!
---
#15- A dream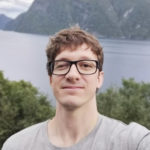 Since I started my first job, as a mobile developer, in a small startup in Spain, I dreamed of having my own business. Now I have accomplished that, and it feels great. Of course, the journey is not always a bed of roses, and many times you find yourself working 24 hours a day, but looking at how your business grows with you makes up for it. So, for me, the work I do every day, almost always bearable, occasionally exciting, sometimes tough, is my dream come true.
Thanks to Jose Gomez, Evinex!
---
#16- Where creativity and goals meet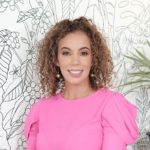 It means being able to add positive value to the lives of others, both in their professional and personal lives as it's all connected. Work means using your skills, experience and natural talents to uplift and improve. Work is one of the best ways to express and applaud individuality. It is where creativity and goals meet. No matter how good we think we are at our jobs, it challenges us, sometimes in surprising ways. Sometimes we are stretched in our technical capabilities or in something as simple as learning to work next to someone who listens to music. Those who grow while working embrace all sides of work and are grateful for it.
Thanks to Leah de Souza
---
#17- Unique experience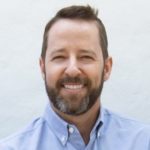 Work means doing something in a meaningful way and meaning makes our lives worthwhile. We should value what we're doing with our time so our work should be meaningful and fulfilling. Work should be something individualized and unique. Your work is an experience that can only be defined by you. Finding meaning in our work requires taking a step back and connect what we value with what we do.
Thanks to Eric Nerhood, Premier Property Buyers!
---
#18- Something you can't live without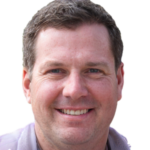 For me, work is inevitable. It's one of those things that you need to do to survive. No one can live without work. It's a significant part of society, and people are frowned upon if you have no work. You have geared up to it all your life. From early age, to school, to college, everything was geared towards getting a job. And once you have one, you never stop. The only time you stop is when you retire at age 65. More than half of your life is dedicated to working. At least 1/3 of your day is spent at work. Given the fact that it's a major part of your life, I would suggest that you make the most of it. As an entrepreneur, I don't look at work as work per se. I have learned to love it and accept that it's here to stay. Work now for me is just like an everyday thing. You can't live with it, can't live without it.
Thanks to Dennis Bell, Byblos Coffee!
---
#19- Improving lives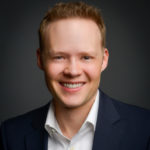 Being in the health insurance business is both a noble and humble role. There is nothing more personal nor important than one's health, so I go to work every day (even now on a remote level), knowing I can do something that can hopefully make someone's life and health better protected. I'm in a marketing leadership role, but I know the work my team and I do – in concert with all our colleagues and the thousands of agents throughout the country – can help improve someone's else life. To me, that means a lot. That means I am giving back to others, and I'm very grateful for that.
Thanks to David Peterson, HealthMarkets!
---
#20- A number of things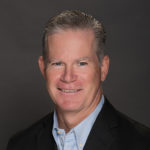 Now more than ever, I know the job of our company and the members of our team throughout the country is of utmost importance because we are in the business of restoring people's lives. We are in the midst of a different kind of storm, but one that our people are ready to take on with their determination, skill and commitment to safety and excellence. To me, work right now means improving, restoring and hopefully saving lives, and I'm incredibly humbled to be even a small part of it.
Thanks to John Sooker, SERVPRO!
---
#21- Bringing out who I am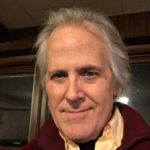 When I think about what my work means to me, I'm reminded of Chekhov's remark that 'work is life'. The meaning of that to me is that my life is most fully expressed in my work. No matter what I'm working on in a given day, whether it's directing a play or producing a show or immersing myself in the sales and marketing process, it's bringing out who I am more than anything else I do.
Thanks to Bill Kenzie, DayTrippers Dinner Theatre!
---
#22- Making a difference in someone else's life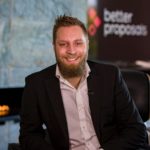 It means making it easier for others to do business and make more money, which is why I created this product in the first place. Sure, it feels great to get more sales, but at the same time, it makes me exhilarated to see our customers getting more sales every day. Moreover, work means changing the lives of my employees too. I made it possible to work fully remotely without a fixed work schedule which allowed me to hire the best people for the job, instead of settling for someone who's just okay but lives locally. That's work for me – doing an excellent job for others while making yourself and your team happy.
Thanks to Adam Hempenstall, Better Proposals!
---
 What does work mean to you? Tell us in the comments below. Don't forget to join our #IamCEO Community.