It's the habit of successful people to follow a daily routine. Taking time to design your day can reduce the overwhelm and stress that comes along with failure to achieve your work and personal goals. Though the nature of work can greatly determine whether one sticks to a particular routine, there are some habits such as the morning routine that helps kickstart your day with energy. A routine for your average day shouldn't be boring or rigid but adhering to one can greatly help improve your efficiency and productivity.
We asked entrepreneurs and business owners how their average day is and here are the responses.
#1- Work ain't pretty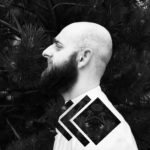 A typical day as the CEO of a media agency is not pretty. In fact, no CEO's job is ever pretty. Although others may see the work we do as fun and glorious, I struggle on a daily basis to feel like I am doing enough. Every day I fail at something (or sometimes most things). But at the end of the day when I reflect on how my day went in my journal, I realize that we progressed just a tiny bit. To reflect and have that self-assurance is one of the most important parts of my daily routine as a CEO. I do this twice every day. Once in the morning during my short meditation time and once in the evening as I write in my daily journal. Working hard is important, but finding the time to reflect and appreciate everything around you is just as crucial.
Thanks to Johnny Dinkel, LaunchPod Media!
---
#2- Typically starts at 4:30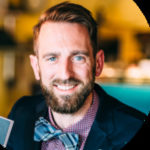 I start at 430, and I'm in the gym by 5am, home at 6, jumping on an accountability call at 615, and working independently and without worldly interruptions until 10am. High production happens in this window – business production, vision, product creation, or messages for staff to use in marketing. This is easy when I've planned out my day the night before; I know what to be working towards. Meetings start at 10am, often prospect coffees/lunches, sales calls, team meetings or partnership discussions on the phone. That goes until about 7pm, when I generally shift to personal needs or my other businesses. Somewhere between those lines I grab a time to eat and may disconnect with an hour of yoga, a run, etc., but I'm generally on the go until 10pm. My lights auto turn off at 1015, and that's the wrap! Back to it the next morning!
Thanks to Aaron Velky, Ortus Academy!
---
#3- Mostly time-blocked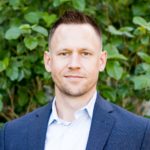 My day has already been time-blocked before it starts. I have already preset my schedule and organized the time I'm going to spend on various tasks. This keeps me focused on the highest value efforts to my business. My day is typically split between management tasks on projects, supporting my teams through any of the blockers that they face and creation tasks to grow my business.
Thanks to Ben Gerster, Joybyte!
---
#4- Starts somewhere around 2-4am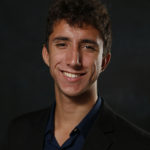 My typical day is a little unusual for most CEOs because I'm still in college while simultaneously running my company. My day usually starts somewhere around 2-4am. I wake up, listen to affirmations, and work on tasks for Vyra until 8am when I have class. I'll have classes until around 12:30pm and I often eat lunch while studying between 12:30 and 4.pm. I have class 4-5 pm, and then I do the extra tasks that need done for the day (additional studying, meetings, or other company work) from 5-8pm. I work out 8-9pm, shower, and go to bed by 9:30-10pm.
Thanks to Andrew Gunderman, Vyra!
---
#5- Can be pretty interesting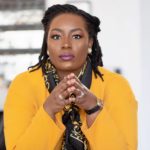 As a wife, mother, and the CEO of Cyrus Anointing Consulting, my day can be pretty interesting. The fact that I work with my clients virtually from home, in between keeping up with my two toddlers, forces me to be as prepared as possible. I start my day between 4:30 and 5:00am with prayer, meditation, and gratitude, followed by a hot cup of coffee and reading. I then focus on my top three priorities for the day so that I can have them done by the time my toddlers wake up. The rest of my day is scheduled to the minute so that I'm not late for offline meetings or events. I wrap up my workday by finishing my final calls while my kids take naps. Then prepare dinner and get the kids ready for bed so that my husband and I can spend time together in the quiet. Is my life the easiest? No. But I wouldn't trade any of it.
Thanks to Felicia Y. Kelly
---
#6- Follows a strict schedule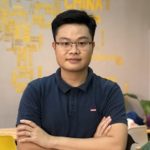 I wouldn't have been able to run this business smoothly if I did not follow a strict schedule. I wake at 4 and I do some cardio for an hour. Exercise is important and it will help keep your mind in tip-top shape. I go back home at 5 or 5:30 and I sleep until 7 am. I go to the office at 9 am and I hang out and to talk to my employees about their day and random things in general. This is important since you need to get to know your subordinates and earn their trust so that they'll follow you in times of crisis. I go about the day holding meetings and negotiating with clients. Depending on the schedule I might leave early to meet with people with interest or invite my employees to dinner. After this, I go home and do something relaxing like reading a book, watching Youtube, and anything not related to business. You need to destress from time to time after all.
Thanks to Anh Trinh, GeekWithLaptop!
---
#7- Involves checking news at least 2-3 times per hour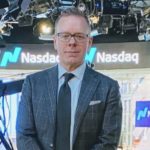 My workday generally starts at 4:30am. I spend at least 40 minutes in the gym and 20 minutes meditating at home, as well as scanning the New York Times, which I still have delivered in paper form. Turbine Labs operates 16 hours per day, starting at 5:00am, so I try to arrive at the office before 7:00 each morning. As a news addict, I check headlines and scan stories from our media partners at least 2-3 times per hour. It may not seem scalable, but the activity helps how I communicate with customers and prospects, as well as in the development of our software. Approximately 30% of my day is spent managing customer's needs and with prospects, 30% is spent serving and supporting our team, and the rest is spent on strategic thinking, product development, writing, and other tasks. I try to be out of the office by 6:30 each evening to spend time with my wife and two sons. My goal this year is to read a new book every week, so my day generally ends by reading a physical book before turning in and doing it again the next day.
Thanks to Leigh Fatzinger, Turbine Labs!
---
#8- Very much business-oriented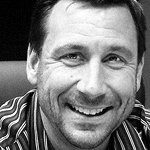 Usually, an office day for me entails a lot of over the phone meetings with vendors, marketing teams, and public relations associates where I discuss the financial and visual plan for my company. Another aspect of my day also includes being in constant contact with our friends at project waterfall, whom Amora Coffee partners with and donates to in an effort to bring clean water and sanitation to the less fortunate in Ethiopia.
Thanks to Jim Fosina, Amora Coffee!
---
#9- Split between two different worlds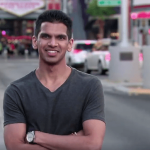 The bulk of my day is spent on my medical residency. I am working with patients, logging in hospital hours, and working towards my future as a dermatologist. On my breaks and off-hours, I then shift gears towards Prep Expert business. As CEO, I take the time to review emails and strategy documents, conducting video conference calls, and keeping in touch with my team about weekly project progress. It's a rough split time-wise, however, I always make sure to give each side of my professional life the attention it needs, with the assistance of my
team.
Thanks to Shaan Patel, Prep Expert!
---
#10- Starts by asking a simple question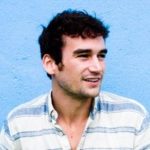 I start each week by setting my goals for that week. I revisit my to-do list, adding, shifting, and reprioritizing it based on what happened last week. The list has two buckets – the One Thing(s) and everything else. This is a technique I learned from Gary Keller. The idea is to ask each day What is the one thing I can do today that if done, makes everything else easier or unnecessary? This simple question helps you identify the real, proactive, building-block work of your business. Items in this bucket could be recruiting a new CTO. If you do that, all of your technological development gets easier. The second bucket is everything else – answering emails, reviewing reports, random reading and research, advisorship projects, etc. Every day, I do my One Thing before everything else, usually 2-4 hours. Whatever I do afterward is gravy – if I'm inspired to dig in on a new project, or jam ideas with a colleague, great. Or maybe I'll go for a walk. I wrap up this process with monthly reflections in my journal – what did I accomplish each month? My zooming out, I understand how my days add up over the long term, which helps me maintain the focus to have great days.
Thanks to Alex Magnin, The Unwinder!
---
#11- Starts by planning for the next three days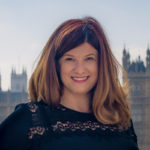 I start everyday planning for the next 3 three days. The first thing I do when I sit at my desk in the mornings is review my calendar for the next couple of days. I ensure I'm prepped and ready for all of my upcoming business meetings and client engagement work. Staying ahead of my calendar is one of the best lessons I've learned in my business. No need to stress about the day when you know you have done the work to be prepared for it. From there, I check in with the team. Starting the day taking care of future needs and the team allows me to stay present in the day. Next, I hold on for the ride. As a business owner my day is full of meetings, decisions, client work, content creating, coaching, problem-solving, marketing, financials….. I think you get it. Success comes from staying present. To stay present, be futuristic.
Thanks to Jennifer Thornton, 304 Coaching!
---
#12- Mainly involves working from home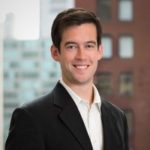 My typical day starts at 6:30am. My wife teaches 4th grade, so I get up at the same time she does, and since I work from home, I help her get ready (start her car in these cold Chicago winters, etc.). As I'm an author as well as the publisher, I begin with writing for two hours. After that is two hours of outreach/promotion for the app, and lunch. I do freelance digital marketing on the side to pay the bills, so my early afternoons are focused on freelance assignments, then the gym. Dinner is time for my wife and I, but after that I either head to one of the many storytelling talks around Chicago to network in person, or work on networking/promotion.
Thanks to Brian Coughlin, Hear It!
---
#13- Follows a regular schedule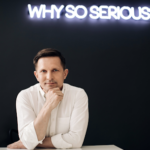 Entrepreneurs, especially tech startup founders, live in the era of glorified growth at all costs. We're expected to always be hustlin', move fast and break things and deliver hockey stick charts. I've heard the same story from my fellow startup founders and entrepreneurs – the feeling of not living up to the Elon Musk like lifestyle expectations. But there's nothing wrong about being just a regular guy, even if you're a VC-backed (or aspiring) tech startup founder. I usually wake up at 7 o'clock to the sound of my 1-year-old son crying, catch the bus to get to the office and grab a sandwich on the way. Of course, I go on Facebook and LinkedIn to check for new likes and comments to my funny posts. Then I start doing the regular CEOing. I pick up my older son from the kindergarten on my way back home, I play some more with my kids and grab a quick dinner with my partner. When the kids are finally asleep, we're free to do whatever we want which means cleaning up the house, paying personal bills and other chores. That's my typical weekday. As you can see, it's a far cry from Bill Gates' routine but, still, my company grew its revenue by 66% in 2019 and our team doubled in size. I'd say it's not that shabby.
Thanks to Greg Berezowski, NapoleonCat!
---
#14- Starts by answering emails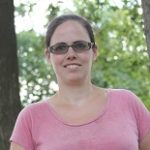 I am a food blogger and also have my youngest son still at home during workdays. My typical working day starts at 9.30am (after the school run) and I will start by answering emails, scheduling my latest blog post across social media, checking in with my Filipino outsourcing team and catching up on any stats that I am monitoring. Then I will batch blog. This will involve typing up new posts into Microsoft Word in bulk. Many of my posts are around 2000 words and including some extra last-minute research I normally achieve 3-4 posts within the day. I will log off my laptop at around 6pm and when the kids are in bed at 8pm I will do keyword research, manual pinning on Pinterest and any other jobs that can be done from my Samsung tablet and then head to bed at around 11pm. I will normally work 4 days in one week with the schedule above. Then my husband will work similar hours for a week and load up our new posts. During the days when it is my days away from the laptop, myself and Jorge (who is 3) will test new recipes for the blog.
Thanks to Samantha Milner, Recipe This!
---
#15- Consists of a combination of managing my team, checking in,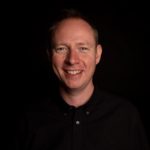 I've always struggled with those ideals we have of the CEO who rises at 5, eats exactly 27grams of muesli, runs 5 miles and is at his desk for 0545 precisely. I wake at 6 and listen to news for a few minutes and then get up. Unless I'm really tired, then I'll probably go back to sleep for an extra hour. I do some kind of exercise 3-4 times per week and I'm generally in the office 0730-0800. My day consists of a combination of managing my team, checking in, making sure everyone has everything they need and then trying to get out of their way. I'm the main breadwinner in the company so much of my day is based around sales. I usually work till about 7pm but I'm not averse to staying in the office or working from home until 10pm. I'll inevitably find myself doing some work at weekends too. Occasionally a full weekend but normally a couple of hours here and there.  But I do cut myself a lot of slack. If I want to come in late to play golf, or take a day off or a long weekend, I don't give myself a hard time about it because I know that I put the hours in. I don't keep track of how much vacation time I take because I know on balance the business gets much more out of me.
Thanks to Lee Kemp, Vermillion Films!
---
#16- Typical but unusual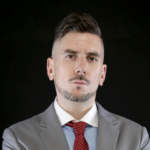 I wake up at 6.30am, go on my run and at 8am I pick up my usual coffee – at a different pod every morning. By alternating my route, I am taking a daily step out of my comfort zone which I think is vital to continued success. My busy day usually ends at around 10pm. Then I look forward to doing it all again the
following day!
Thanks to Ollie Smith, Card Accounts!
---
#17- Mainly consist of alternating between tasks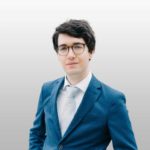 I always start my workday by making a cup of tea. This helps me get into work mode. I then open my work journal and look at my todos for the day. I then start with the most important task first so I know the day will have been productive even if I don't have time to finish my todo list. I then alternate between tasks that require lots of focus such as writing, copywriting and marketing; and lighter tasks such as answering emails. Alternating between tasks helps me maintain my energy level throughout the day and get more things done. I generally finish the day by answering emails or doing light SEO tasks such as fixing broken links.
Thanks to Benjamin Houy, Grow With Less!
---
#18- Starting with an end in mind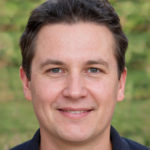 As a small business owner I've structured my day around where I want to get. It's easy to get distracted or off track when my day isn't planned out for me and it can set back my business goals. I know I want to grow my blog's traffic as much as possible right now so my days are revolving around it. I start by responding to emails and blog comments. Then I moved into writing a few blogs posts and planning my digital content for social media. I wrap up the day by checking off tasks from my daily to do list and see how I am doing on a week over week basis and month over month. It really helps keep my days on track.
Thanks to Steven Wood, Swankyden.com!
---
#19- Not surprisingly — quite busy!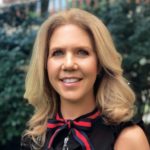 I keep to a tight schedule with scheduled meetings and phone calls, often back to back. I often do a bit of work throughout the day too, like working on a Powerpoint shortly after I wake up or answering emails when my sons are at soccer practice. For as busy as the day gets, however, I always set aside a bit of time to recharge, exercise, and get dinner with my husband and sons.
Thanks to Deborah Sweeney, MyCorporation.com!
---
#20- Every day is different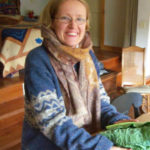 We build bespoke bookshelves and cabinets, and our workshop is connected directly to the house. On a typical day, Arthur (my husband and our cabinet maker) gets up first, deals with email, and surfs the internet over coffee. Then he goes into the shop and gets started on the current cabinet job. After breakfast it's my turn for office time. Every day is different… some mornings I spend building our social media presence, and other mornings I'm drawing a custom cabinet design, working on a new product for development, or doing paperwork. Our work and home life is totally seamless. We're almost never really off work but then again, we can goof off whenever we want to. Some days it's idyllic, but other days it's really stressful. I wouldn't say it's better than a regular job, just different.
Thanks to Faith Teel, Artisan Built-ins!
---
#21- Find myself as a manager of managers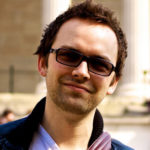 A typical day for me starts before 6am, when I get up with the kids and get them ready for the day. Once the kids are at nursery I head to the gym for a PT session to prepare me for the day. On the way to work I typically check my emails and once in the Poq office, I'll have a lot of meetings planning leadership & board meetings. I go on to lunch with our investors and often meet with clients who need some extra customer love. At the end of the day, I always find it useful to email myself a to-do list for the next day and try to walk home to clear my head. As the company has gotten bigger (100+ employees) I find myself as a manager of managers and further from the actual work being done. Instead, my focus is mostly on the business vision and building the app commerce category. As individual communication with the business becomes more difficult it's important to utilize company-wide communications and our weekly company-wide Friday team meeting.
Thanks to Oyvind Henriksen, Poq!
---
#22- Typically ends before11:30 pm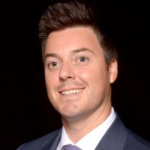 My typical day consists of starting at 6:00 am. I have a hard time getting out of bed but like to get started early so, I lay in bed and respond to emails, send out emails to employees with anything and go through the previous day and monthly numbers until about 7:15 am and then get ready for the day. I often take my kids to school and then grab a coffee and then head to the office just before 9 am when every else gets there. Once I get to the office, I spend some time talking with our COO and then our ad buyer to get a status of where we're at and our pacing. I try to say hello to all of my staff each day when I/they get in and even try and a little time for small talk. It's essential for me to have that constant communication with them. No matter if they're a direct report to me or not. I then often sync up with our Product Manager to see how we're progressing and go over the direction of the site, and it's progress. I am usually in at least 2-3 meetings during the day, either in person or through video chat, and I typically don't take lunch at all and just eat while I'm working. That way, when I get home, I don't have to work late and can spend time with my family. If I have to work after I leave the office, I do it later at night when everyone else is in bed. I typically go to bed before around 11:30 pm.
Thanks to David McClellan, Social Catfish!
---
#23- Starts by playing
I am not an early riser. When I am home, I wake up by 10 am. I hop on the Peloton for 30 minutes before I get distracted by anything else. I start my day by playing with my baby boy and our giant schnauzer, Bootsie. I indulge in breakfast and catch up on emails over a hot cup of chai – that's Indian tea with milk and sugar. I add in a Mab Tab for just the right boost in energy for the day. The rest of the day is usually a blur between meetings with my team at Zen Media, client meetings, and creating content – including shooting videos for our global audience. I like to end the day with having dinner with my family, and then I do another work sprint before calling it a night. As a night owl, that usually lands somewhere around 2 am! That's IF I am home. I travel frequently as a keynote speaker. In which case, any given day may find me in Dubai or Dublin.
Thanks to Shama Hyder
---
#24- My average day as an entrepreneur varies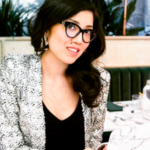 Usually, I'll wake up really early in the morning, at around 5 a.m. I go for a stretch, drink a cup of green tea, meditate and then head to the gym. At the gym I'll check my emails and flag anything that needs to be responded to ASAP. From there, I check my calendar for any phone calls/meetings I have that day and make a note of any kind of research I need to do ASAP to be prepared. After my workout, I shower and then it's straight to my desk to do the research. I only schedule meetings and take phone calls from Tuesday-Thursday to avoid disturbing my "flow." This leaves me from Friday to Monday to be undisturbed to do project work which often requires focus and comprehensive research.
Thanks to Stephanie Chong, Nood PR!
---
What's your average day look like? Tell us in the comments below. Don't forget to join our #IamCEO Community.