Bookshelf
21 Entrepreneurs List Their Favorite Business Books of 2019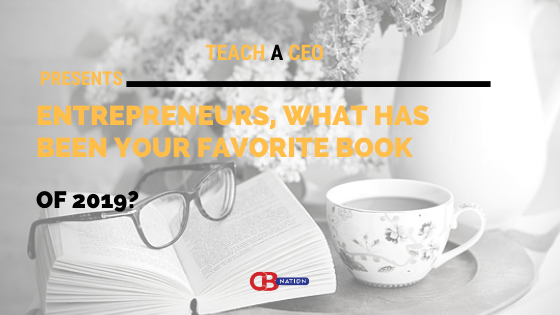 As musician Frank Zappa once said, "So many books, so little time." For a business owner or budding entrepreneur, books can be a life preserver. Of course valuable lessons often come from doing. Business lessons can be learned by trial and error and putting yourself out on the line. But the same lessons can also be had from a book. Reading about the errors and triumphs of other business leaders can prevent you from making mistakes and push you in the direction of success. Beyond lessons, a good business book can inspire you to lift your business to an even higher level. Below are a selection of business books chosen as 2019 favorites by entrepreneurs and business owners.
#1- The Moment of Lift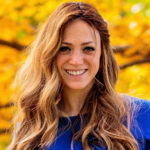 I was fascinated by Melinda Gates' "The Moment of Lift: How Empowering Women Changes the World." Having worked as the co-chair of the Bill & Melinda Gates Foundation for two decades, the author carefully writes about her crusade towards women empowerment and how we should be able to decide for ourselves. I was really inspired by her passion to pursue equality and provide access to work for women in impoverished societies and help them become a better version of themselves. When I established my home care agency in the middle of this year, Melinda's wisdom influenced me to pursue this passion project and contribute my share not only to helping our seniors live the best years of their lives but to also support women caregivers in finding meaning in what they do.
Thanks to Bunny Dachs, Bunny's Home Care!
---
#2-The One Thing by Gary Keller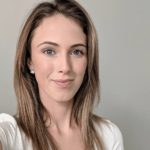 Before reading this book, things were entirely dispersed, and I was unable to schedule multiple chapters of life. The book really organizes a scattered thought, and one by one asks to check priority list unless you will find the top priority one thing you have to think about at one time and that one thing is the key to all of your success. It is a superb way to identify the best from the rest. The book gives confidence on how to choose the work you want and love to do that results in a stable, workable outcome. To find, to the point direction, avoid distractions and narrow your focus on just one real principle of life if you want to get extraordinary results in life.
Thanks to Samantha Odo, Precondo!
---
#3- See You At The Top by Zig Ziglar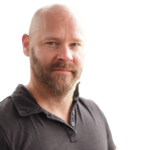 Have you ever listened to the so-called motivational speakers and thought, "this is an absolute balloony, it is not applicable in the practical world." Well, I was unable to connect myself to most of the motivational speakers out there. I decided to study this book at the start of 2019 because the author stated struggling stories of real life, not created his imaginary world. While reading this book, I came across the secrets of success, the path to achieve my target, and how to combat the negativity which surrounds us every day. The best thing is that the author did not only talked about excelling in professional life and strengthening relationships, but he also shed light on the practical ways to keep me physically fit. It was visible through every page of the book that the author proposed solutions keeping real-life challenges in mind. If you have a burning desire to reach high-stations in life, this book will work as a fuel in the car to reach a destination.
Thanks to Daniel Demoss, Dumbbell Reviews!
---
#4-Legacy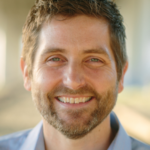 The book I most enjoyed this year was Legacy: 15 Lessons in Leadership by James Kerr. The book explores the All Blacks (New Zealand Rugby), the most winning team in modern sports history. It's a masters class on how to build high performing teams that make an impact for decades. If you want to build and lead a team that's world-class, then Legacy is the best book I have found about that.
Thanks to Jarie Bolander, Lab Sensor Solutions!
---
#5-Make Your Bed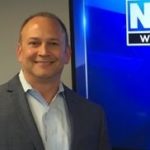 My favorite read this year is a short book written by a Navy SEAL called, 'Make Your Bed: Little Things That Can Change Your Life … and Maybe the World.' The author, Admiral William H. McRaven, describes his challenges and experiences going through Navy SEAL training and how what he learned can shape and improve anyone's life. He writes that the simple act of making your bed starts your day properly and allows you to come home to a place that feels organized, even if it's been an extraordinarily difficult day. He also shares tips for succeeding in life and work.
Thanks to Dr. Gil Kentof, Dr. Gil Center for Back, Neck and Chronic Pain Relief!
---
#6-Hearing the Voice of God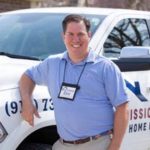 The book that has had the biggest impact on me this year is, Hearing the Voice of God: He Knows You, He Loves You and He's Always With You, by David Chadwick. It helps me remember that listening for God's voice is not something I should do occasionally–it's a habit that needs to be developed and practiced. This book inspires me to read the Bible, study it, meditate on it and apply what I learned.
Thanks to Eric Regan, Mission Painting and Home Improvements!
---
#7- Digital Minimalism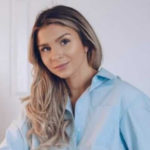 Digital Minimalism: Choosing a Focused Life in a Noisy World by Cal Newport. Like many people, I spend most of my time staring at screens. Our personal and professional lives are enmeshed in the internet. And while technology has opened up a lot of possibilities for, it's also overwhelming and causes many problems. In this book, Cal Newport teaches us how to use the internet without becoming a slave to it. He offers practical tips on how to use technology as a tool without allowing it to rule your life. It's valuable for anyone who depends on the internet to make a living but just feels like unplugging sometimes.
Thanks to Jeneva Aaron, The HouseWire!
---
#8- Do Good to Do Better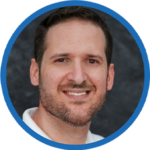 Do Good to Do Better: The Small Business Guide to Growing Your Business by Helping Nonprofits by Sheryl Green. I learned so much from reading this book. Sheryl definitely touches on a key topic here when it comes to branding your business effectively. It's very practical and helped me implement cause marketing into my own business. I have a 2-year-old daughter that receives free books (once a month) from a local non-profit. Before reading this book, I had no idea that I could REALLY connect with that non-profit and build tremendous rapport. When it comes to branding, it's always important to connect with a well-defined target market based on your brand's personality and what a fantastic way to do that with Cause Marketing. Highly recommend!
Thanks to Brandon Wayne, Peak Image Designs!
---
#9-Choosing to Cheat
The best book I've read this year, by far, is Choosing to Cheat: Who Wins When Family and Work Collide, by Andy Stanley. As my business has grown, so have my work responsibilities. I can't be everything to my business and everything to my family–there just isn't enough time and energy. Reading this helped me understand that, even though I own a natural stone business, my family is my true rock, my foundation. Providing for my family is the purpose of my work. This book helped me with a plan in which both my family and my business can thrive.
Thanks to Lee Marbet, The Rock Place!
---
#10-Can't Hurt Me by David Goggins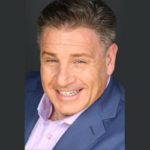 Oh, my goodness, this book truly changed me. By the third chapter I did something that I've been procrastinating about for five years – joining Krav Maga, the Israeli hand to hand combat self-defense system. He talks about how we, as humans, only do things 40 percent of the way. He inspires us to do more with life and business because he was just a regular guy who blew up to 297 pounds and then lost more than 100 pounds to join the Navy SEALS. This is a must-read for everyone, including your children!
Thanks to Tom Scarda, TheFranchiseAcademy.com!
---
#11- The Memo
As an entrepreneur, my favorite book this year was The Memo – What Women of Color Need To Know To Secure A Seat At The Table by Minda Harts. I facilitate discussions with leaders on a daily basis in the areas of diversity and inclusion, and this was a great resource. The Memo provided actionable takeaways for women in corporate and professional environments to handling the wage gap discussion to biases and micro-aggressions. The book offered countless career advice on navigating office politics, developing a network, asking for a promotion, to name a few. I highly recommend this book for anyone seeking the seat or wanting to understand the complexities that women of color face in business.
Thanks to Arquella Hargrove
---
#12- Ego is the Enemy by Ryan Holiday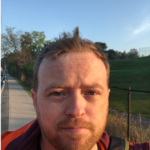 I think as an entrepreneur we sometimes feel we have to have all the answers and that the only way to complete something is our way. A do it this way attitude. Ego is the Enemy helped me come to terms with the fact that sometimes I have to let things go, trust the people I hire to deliver the results I hire them to attain and to see things from another perspective. As I run a marketing design firm, this is especially important since I am working with creatives who are designing to my vision. Sometimes they get it right, and sometimes what I am asking for is not possible. Ego is the Enemy really is a must read for every business owner who has to rely on employees as it clarifies our vision, and allows me to concentrate on the bigger picture not my ego.
Thanks to David Irwin, David Irwin Design!
---
#13-Atomic Habits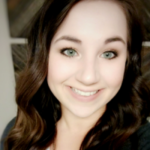 As an entrepreneur, I'm always on the hunt for great personal development and business books. One of the best books I read in 2019 was Atomic Habits by James Clear. Atomic Habits teaches readers how to tackle the seemingly insignificant behaviors that add up to form bad habits and transform them into good habits. This book not only taught me practical strategies for forming habits aligned with my goals but also provided insight into the science behind how habits are formed. Such a great read!
Thanks to Katie Jenison
---
#14-It Doesn't Have to Be Crazy at Work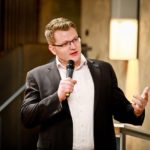 My favorite book this year was "It Doesn't Have to Be Crazy at Work" by Jason Fried. The book is an easy read and reminds you that we're often overcomplicating things at work. Sleep-deprived and hectic? Breathe, think, breath again and then act. It's often easier to pause for a second. Let's avoid "busy" heading into 2020 and focus on "productive".
Thanks to Peter Wilfahrt, Versandgigant!
---
#15-The Digital Transformation Cookbook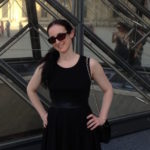 Despite me knowing the author and editor, one of my favorite books of 2019 is The Digital Transformation Cookbook: How to Transform Your People, Process, and Data because I was clueless about how digital transformation works for small businesses and startups. I thought it was only for large corporations or enterprises. I didn't understand how small incremental steps towards digital transformation can produce such huge benefits including, optimizing operations, lowering overhead, and greater employee empowerment. This book teaches the reader everything they need to know about what resources to use, how to put together and implement a plan, as well as successful case studies of companies implementing it today.
Thanks to Kristin Marquet, Marquet Media, LLC!
---
#16- 3 Months To No.1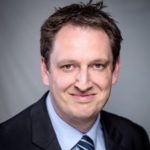 My favourite book this year and the one that has been of most value to me has been 3 Months To No.1 by Will Coombe. To often I have just buried my head in the sand when it comes to SEO and how to achieve online success. I originally picked up the book with the view of just learning a little bit about the dark arts. I was fed-up with people trying to sell me SEO solutions when I really didn't grasp the subject matter. Once I started reading, I really couldn't put it down. Rather than just educating me the book enthused me on the subject matter and I immediately began forming SEO to do-lists and attending further events on the subject. It really is a no-nonsense guide that empowered me to dive-in and embrace the subject matter. If you told me 12 months ago, I would be an SEO geek reading online articles in my lunch break I would have laughed out loud! But, this book really flicked the switch for me and I would recommend it to anyone who wants to improve their SEO knowledge and improve their online listings.
Thanks to Simon Royston, The Recruitment Lab!
---
#17-Human Compatible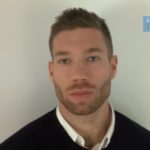 My favorite book for 2019 is Human Compatible: Artificial Intelligence and the Problem of Control by Stuart J. Russell. Working in AI I'm always wondering about the unseen future of AI as it'll shape the future of our company as well. This book gave me several insights to ponder on while deciding the future of my company. It's painstakingly straightforward in showing the bight side and the silver lining of AI and what might happen in case we actually achieved the projected heights in AI. I would suggest this book to every entrepreneur or professional who has anything to do with AI. Personally, it helped me think proactively while planning for future prospects of Shufti Pro.
Thanks to Damien Martin, Shufti Pro!
---
#18-How Successful People Think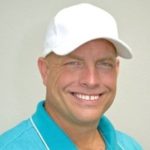 How Successful People Think: Change Your Thinking, Change Your Life by John C. Maxwell. Sometimes we need a mental tune-up so we can stay at the top of our game. The mind is a muscle and must be exercised. This book provides 11 ways we, as leaders and entrepreneurs, should think. We know we are not like others, so we must not think like the general population either. Read this book if you are starting down the road of entrepreneurship or if you need a tune-up to gain some clarity so you can be at your best.
Thanks to Benjamin Ross, My Active Agent!
---
#19- Jordan Peterson's Twelve Rules for Life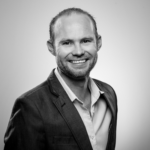 Jordan Peterson's book is a blessing to anybody facing the arbitrary tyranny of a colleague at work. Peterson's book packages his scientific guide to confidence and responsibility into digestible, bite-size truisms at the start of each chapter. If you read a chapter a day, before long you will enter the workplace with the energy ready to face-up to tyrannical colleagues as well as have the confidence to take responsibility for your own actions.
Thanks to Sean Clancy, Edge!
---
#20- 4 Hour Workweek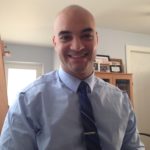 It actually inspired me to restructure the business and outsource and create systems for pretty much everything. It's made us infinitely times more efficient. We are a bit unique because all of our clients are 100% online-based so we are big on digital marketing and We keep a small in-house staff and most of our employees are virtual assistants which is essentially what Tim Ferris teaches in the book.
Thanks to Daniel Quindemil, I AM Builders!
---
#21-Tools of Titans by Tim Ferris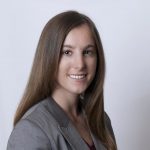 Tools of Titans by Tim Ferris is the best book I've read this year. This book is dense and not the type of book you pick up and read in 5 hours or on the beach. It is packed to the brim with actionable tools and tips of incredibly successful company founders and well-known people. You'll likely need a notepad next you while reading so you can keep track of the new tools to try, books to read and new life hacks so you don't forget anything. I highly recommend the book for any business owner or person who wants to take their productivity, life, and business to the next level by following in the footsteps of already successful people.
Thanks to Stacy Caprio, Her.CEO!
---
 What has been your favorite book of this year? Tell us in the comments below. Don't forget to join our #IamCEO Community.