Bookshelf
16 Entrepreneurs Reveal The Book That Has Been the Biggest Catalyst For Their Business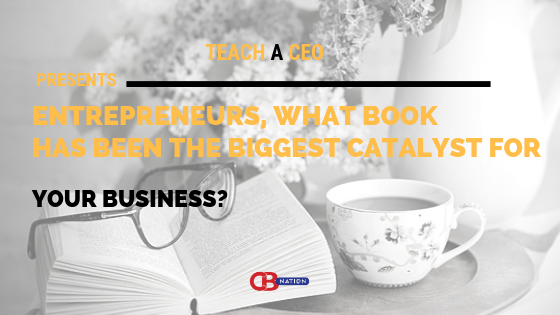 For a business owner or budding entrepreneur, books can be a life preserver. Of course valuable lessons often come from doing. Business lessons can be learned by trial and error and putting yourself out on the line. But the same lessons can also be had from a book. Reading about the errors and triumphs of other business leaders can prevent you from making mistakes and push you in the direction of success. Beyond lessons, a good business book can inspire you to lift your business to an even higher level. Below are a selection of business books chosen as favorites by entrepreneurs and business owners.
#1- Deep Work by Cal Newport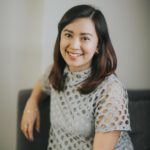 This work taught me how to–once and for all- avoid procrastination and fight it with might. It told stories of people who delved in deep, 100% undistracted work, and how it was a catalyst for their success. It also helped me rethink focus a lot, and how I learned and relearned its importance.
Thanks to Karla Singson
---
#2- Hug Your Haters: How to Embrace Complaints and Keep Your Customers by Jay Baer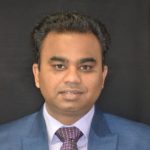 The overall customer service quality has significantly improved over the last decades. Does it mean that customers are extremely happy with the service they get? No! According to the research, the level of dissatisfaction with customer service these days is the same as it used to be in the 1970s. What has changed is the possibility to express dissatisfaction. The younger generation does it publicly and expects a quick response. It's not new news that turning in dissatisfied customer into a happy customer can result in revenue and positive word of mouth. The book offers actionable toolset and advice to communicate with unhappy customers optimally. It helped me several to avoid a PR disaster and saved me lots of nerves when talking with difficult customers.
Thanks to Sharad Varshney, OvalEdge!
---
#3-The Dip by Seth Godin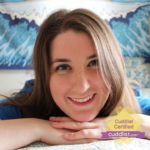 Ironically, the book that was the catalyst for my business was the one that made me willing to wait out the slow growth period I had in favor for long term growth. A friend with more business experience than me had recommended I read The Dip by Seth Godin. I have a natural tendency to want to overhaul all my plans, projects, processes if something doesn't look like it's working, but reading The Dip gave me the perspective and patience to accept slow growth and small changes to my methods instead. It took about two years to wait out and be patient in my own Dip, but like the book predicted, I got my shot of growth quickly– since May of this year, each month's gross income has been more than double my monthly average last year, and the past four months (June-September) has beaten the previous month for my best month in business yet. There's no signs of this slowing down in October either.
Thanks to Samantha Varnerin, Snuggle with Sam!
---
#4 – Blue Ocean Strategy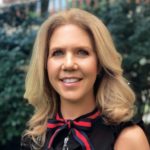 I am a business owner who has a well-worn copy of Blue Ocean Strategy by W. Chan Kim and Renee Mauborgne on my bookshelf. My business was already fairly established when I first read it. I received the book from a partner that had a vision of expanding our partnership and undertaking a Blue Ocean Strategy to do so. It's a valuable resource for thinking bigger and differently in business. This strategy is not about comparing yourself to the competition, but creating in a manner that allows for new, open space that did not previously exist.
Thanks to Deborah Sweeney, MyCorporation.com!
---
#5- Simon Sinek's Start with Why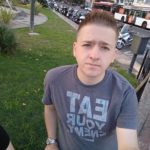 I used to work as a consultant with clients from the corporate business. I was gradually getting tired of seeing the corporate culture every day, and I dreamt about starting my own business and taking the consultancy to the next level. After stumbling upon Simon Sinek's Start with Why: How Great Leaders Inspire Everyone to Take Action, I felt that it was time for me to make this dream happen. I wanted to start a company with a great culture that is focused on Why – instead of How and Who first. This book was the necessary wake-up call and made me speed up the steps I needed to take to become an entrepreneur.
Thanks to Darko Jacimovic, whattobecome.com!
---
#6- The Effective Executive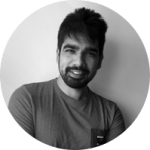 As creative as the name is, The Effective Executive delivers a guide to getting all the right things done, rather than focusing on getting everything done. When I first started reading this brilliant book by Peter F. Drucker, I knew instantly that this man was a master of how to become effective. I have come to believe that being effective is a habit. After reading the book, I decided to hand it over to everybody in the managerial position in my company, and by the end of the two months, I couldn't believe what had happened. The efficacy of the company had increased considerably. Everybody had their roles cleared up and started making decisions that would prove to be highly beneficial in the future. All in all, I would say Drucker has been a part of my journey to success.
Thanks to Jitesh Keswani, e intelligence!
---
#7- Little Bets
It's a small book of less than 200 pages about iterative process and the value of prototyping all of your ideas rather than making large investments in untried and untested ideas. This is how we approach projects across all disciplines in the business, from buying and purchasing through to marketing. Far too often, businesses are paralyzed during the decision-making process of big initiatives and end up making no decisions at all. The "fail small, fail fast, fail often" mantra is one that we try to abide by and one that sees our growth continue on an upward trajectory year-on-year."
Thanks to David Ewart, Pavilion Broadway!
---
#8- Two books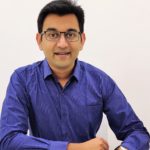 I had read a book a few years ago called 'Execution' The discipline of getting things done by prof Ram Charan. It describes how corporates must direct their teams to get the best results. It's a must-read for any entrepreneur, especially decentralized companies like mine. Another book which I always like is the one minute manager! The best way to delegate a task to your team and get updates of the performance with minimal interference in their job.
Thanks to Sidharth Sogani, CREBACO Global Inc.!
---
#9-The Intelligent Investor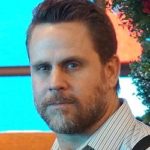 The Intelligent Investor by Benjamin Graham not only changed the way I have invested, it changed the way I developed as a business owner. The outline given by Graham on what it means to be intelligent when investing;  be patient, disciplined, eager to learn, harness your emotions, and think for yourself deeply have contributed to the foundation of principles I have used to run my business over the past 20 years.
Thanks to Kyle Odom, Bar Cop!
---
#10- The Big Leap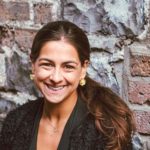 I read The Big Leap by Gay Hendricks the same month a loved one was diagnosed with terminal cancer, while I was still working my 9-5 at Facebook and building my new venture during every other waking hour. Hendricks presents the novel idea that we can choose to have our lives go well all the time, but that we're wired to only tolerate a certain thermostat of happiness. Beyond that, we self-sabotage and return to the status quo, our comfort zone. By learning to transcend that thermostat level, we can take our lives to the next level, financially and personally, to spend our time in what the calls our zone of genius. As I read this book cover-to-cover while building my business on the side, it became apparent that the only way I could transcend my comfort zone and live life to the fullest was to leave my day job and pursue my business full-time. Six months later, I handed in my notice and have not looked back; at age 26, I have hired two employees and hit my first five-figure month within three months of leaving my corporate job, all thanks to the understanding and executing on the concept of the big leap.
Thanks to Tanya Neufeld, The Strategiste!
---
#11- How To Win Friends & Influence People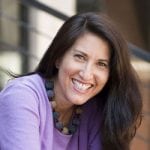 How To Win Friends & Influence People by Dale Carnegie – it is evergreen with insights on manners and people/human nature. No matter if you are just starting out or have been at it for years, you cannot go wrong with this one. Every time I pick it up I learn something new, am inspired or see things in a new light.
Thanks to Paige Arnof-Fenn, Mavens & Moguls!
---
#12- 4-hour workweek by Tim Ferriss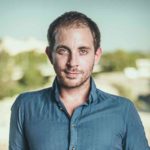 It really changed the way I think about business. I've learned that the only way to scale your business is through automation and in today's world almost everything can be automated. I also learned to take advantage of new technology, and that the internet makes everything more affordable for small businesses. Most off all, I learned that you can, and better off letting other people do your job when you can, and it always surprises me how often it can be done. Your job as a business owner who's trying to scale the business, is to be agile, learn a new area of the business for a few months, until you can automate it or let someone else do it and move on to the next thing, if you're doing the same thing for too long, it means your business isn't growing as fast as it can.
Thanks to Eric Haim, EasyCall!
---
#13-The Power of Your Subconscious Mind by Dr. Joseph Murphy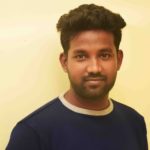 I had some thoughts of giving up on my business because, at that time I was just 23, and don't know what to do if I fail. But luckily this book had helped me to overcome the fear by practicing its examples and suggestions. I loved and repeated reading this book as it brought some positive changes in my way of thinking and doing business. Now, I am running my business successfully for two years and I still have it right on my desk. I even recommended this book to some of my friends who are struggling with their life. I definitely say this book is the biggest catalyst for my business and really indebted to the author.
Thanks to Siva Mahesh, Dreamshala!
---
#14- The E-Myth Revisited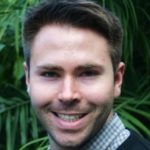 The E-Myth Revisited: Why Most Small Businesses Don't Work and What to Do About It. Gerber makes clear the distinction between working on your business rather than in your business and explains the difference between a real business and a business where really you've just bought yourself a job. Gerber dishes out golden nugget after golden nugget on what it takes to create successful business. He dispels the common myths and common assumptions that often lead aspiring business owners astray. Gerber provides a clear roadmap on just what it takes to succeed in business.
Thanks to Matt Woodley, MoverFocus!
---
#15- The Nudge by Cass Sunstein and Richard Thaler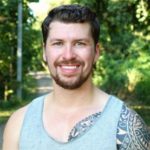 This book changed my life, professionally speaking. I work in travel and hospitality, and every week, day and even minute it gets more competitive. We are constantly looking for ways to nudge up that conversion rate. The nudge provides actionable and why didn't I think about it that way tips on how to subtly get people involved in your product and increase the yield of your sales. It's so simple it's criminal but if you don't read this book you will probably never know. Every little increment in sales conversion helps and this book taught me a myriad of ways to achieve this and I have taken this knowledge with me to help boost my businesses revenue significantly over the last 3 years since I read the book. I instructed all of senior management and every member of sales team to read this book, as literally and metaphorically I want us all to be reading from the same page.
Thanks to Will Hatton, Hotel Jules!
---
#16- Noble Sales Purpose
Lisa Earle McLeod's book Noble Sales Purpose made a huge impact on my business. She writes that most sales departments believe their purpose is to drive revenue to their companies. But companies with a Noble Sales Purpose understand that their job is actually to make a difference to their customers. Their job is to make their customers more efficient, to improve their customer's bottom line, to make them healthier, or maybe feel more secure. Driving revenue is a result of adding value to their customers. I discovered that my Noble Sales Purpose was to not sell life insurance. Instead, I make sure that with all the agonizing things a new widow has to worry about, paying the mortgage and college tuition aren't among them. I provide peace of mind to the doctor who wonders how his family would get by without his income. I remove some of the fear, uncertainty, and doubt that comes with debt. I help business owners ensure that their legacy lives on longer than they do. This book gave me the freedom to worry about helping my customers instead of just making a sale.
Thanks to Jeff Smith, Castaline Insurance Agency!
---
What book has been the biggest catalyst for your business? Tell us in the comments below. Don't forget to join our #IamCEO Community.