Answer
22 Entrepreneurs Explain What Success Means in Entrepreneurship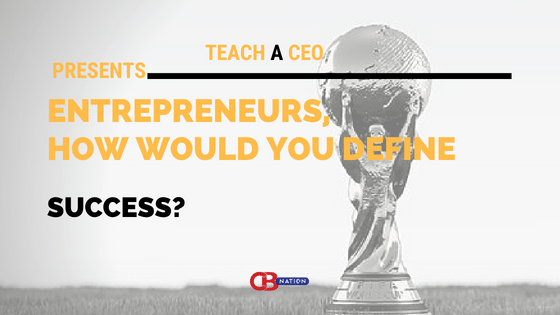 When defining success as an entrepreneur, it's a fact that there are no shortcuts to how it can be achieved. It differs with the phase you are in and the goals you've set to achieve. Some will say the number of employees in a company is the real measure of success while others will say it's the impact you achieve. It's clear the definition of success varies and is determined by various factors.
We asked entrepreneurs and business owners their definition of success and below are the responses they had.
#1-Giving back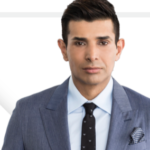 Your success should be defined by how much you give back to the community. Giving back can be in the form of time, in-kind donations, monetary, resources, and etc. No matter how or what you donate, it is something that will make someone's life a little better. You can have all the success in the world, but if you don't share your blessings with others, you are missing out on the essence and meaning of life.
Thanks to Taseer Badar, ZT Corporate!
---
#2- Maintaining a proper relationship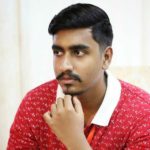 According to me, tradeoffs are unavoidable. If you're making a lot of money but are still not happy, you haven't embraced the fact that incredible business success often carries a heavy personal price. Other things are essential, as well if you can manage a successful business while maintaining a proper relationship with family and friends, that is success for me.
Thanks to Ronald D'souza, Angel Jackets!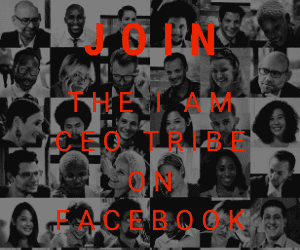 ---
#3- Creating a unique experience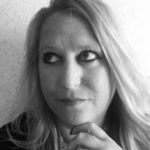 I feel as if I define success by creating a unique experience for each client or customer. There are so many companies over the same services or projects, so you have to find your special niche – a place where you excel among your competition. I've always looked to great content to pave the path, providing readers with information, a reason to return to a site and an incentive to sign up for additional services. After all, there's a reason it's king!
Thanks to Angela Ash, Flow SEO!
---
#4- Strong healthy team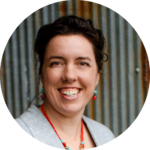 Although success could be defined by hitting your financial goals or achieving a specific status within your circle of influence, I feel the real source of success is a strong healthy team. Thus to me, success as a business owner is driven by watching your team thrive within their work environment. When your team thrives and excels to new heights professionally all aspects of the company flourish.
Thanks to Anna Anderson, Art Unlimited!
---
#5- Never arriving, but still thriving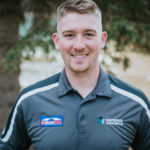 Success really is a difficult thing to define because it looks different for so many people. Success is outlined by ones goals, and achieving those goals obviously equals success. But at what point does one become Successful? Is it when they have made enough money to afford an early retirement? Or when their company becomes so large that everyone knows their name? It could both of those and anything in between, or something completely different. For me, success is found in applying consistent effort towards making myself, my family, and business better. I'm not going to arrive at success, but I am creating it now, and thriving while doing it. Over time this behavior will make me more successful, yes. But continuing to work towards it, no matter how successful I become, is where true success will find me.
Thanks to Josh Swisher, Northface Construction!
---
#6-Two things
I would define success and being healthy first and foremost, having a strong network of family and friends, being spiritually sound, and not living from paycheck to paycheck. Another good marker would be that you have the capacity to safely put some of your money away for a rainy day, for retirement, or just for fun. Someone who is highly successful can do all that, and has properly leveraged their resources so that they can do all that, and still take time out of their daily grind to commit to philanthropic endeavors, indulge in a hobby, or simply spend time with family.
Thanks to Chris Baumann, Socotra Capital!
---
#7- Ability to do things
As an entrepreneur and business owner, I define success as being able to pay my bills, provide for my family, and have a cushy savings account; and the ability to ensure my employees are able to receive benefits usually reserved for larger companies – healthcare, 401k, PTO, sick days, vacation – and the opportunity to occasionally splurge and do fun team events and not worry about whether we have enough cash on hand.
Thanks to Heather Sahagian, Gloss Salon and Style Bar!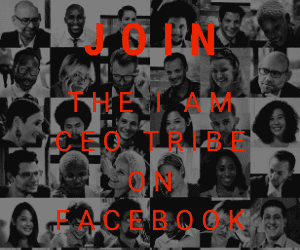 ---
#8- Overcoming adversity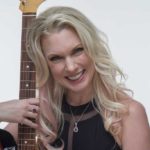 The true definition of success is ever-changing depending on the circumstances, societal values and belief systems. Too much recognition is often placed on superficial goals rather than how individuals contribute to global betterment through discipline, compassion and leadership. It is in my experience that success is achieved through hard work; and not something that is just handed to you. However, true success comes when an individual has withstood the tests of time and has proven to overcome great adversity. You can choose to let adversity define you or you can find your strength from within to rise above it. The qualities of success are equally measured in your worst moments as they are through your greatest triumphs.
Thanks to Valerie Jennings, Jennings Social Media & MarTech!
---
#9- Making progress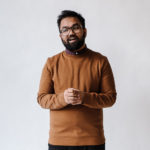 In the early days of starting a company, all we are looking for is validation that we're on the right track and that this is worth the time, energy, and effort. To keep the train on its tracks we often start busying ourselves to feel more productive, when in reality we're creating a bottleneck and slowing things down. To me, success means making progress, not just being busy. Progress results from identifying a clear problem that our company wants to solve, hiring the right people so that your team is approaching that problem with the right perspectives, and ultimately, making sure that the product we're providing is resilient. At Threads in the early days, I started with small metrics to measure progress. I told myself that if we could get one workplace to function more smoothly and not miss the email system they had in place––I would be much more confident in our business model. Once we hit that goal, we were poised to move full steam ahead and keep making progress.
Thanks to Rousseau Kazi, Threads!
---
#10- Success is only about you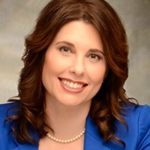 I teach undergraduate and graduate students about social entrepreneurship. I tell them that in my experience, success isn't the right goal. Success is only about you. The right goal is significance – which is about what you do to help others and how you are impacting your community. Success is about building wealth; significance is about building a legacy.
Thanks to Suzanne Smith, Social Impact Architects!
---
#11- Positioning today's success and the future's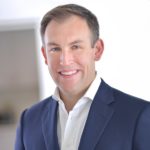 Success is personal to each entrepreneur and business, depending on the goals that they have set out for themselves. I view success in relation to positioning not only today but the future. For me success is about building a business that is sustainable over the long-run and enables me to continue to learn and grow. Many of the decisions that we make in our business are to position us for success both today and a year or two down the line. Finding that balance between success today and in the future has enabled us to make better decisions.
Thanks to Carlos Castelán, The Navio Group!
---
#12- Towards more and new things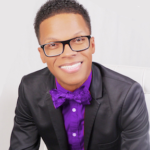 I define success in a number of ways. Of course, most entrepreneurs, like myself, who have staff on the team depending on the company for a regularly scheduled paycheck must consider finances in the equation for success. How well are we doing? How much are we bringing in? How much do we pay out for bills, services, and overhead? Success, in that regard, is having profit even after payroll and average expenses. Other KEY metrics of success for me include attracting new clients (i.e., are we steadily growing our clientele?), learning something new, and having time to experiment, create, and innovate. As owner of an educational consulting firm, I'm often trying to broaden our reach–beyond research, public speaking, and strategic planning–to enter new markets in program development/implementation, curriculum building, and specialized outreach to foster youth, homeless, and restored citizens.
Thanks to Terrell Strayhorn, Do Good Work LLC!
---
#13- Four things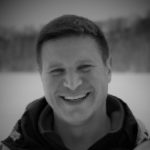 The freedom to align your personal passions/motivators with your professional life. If you're passionate about sustainability, you probably want to be able to spend some amount of your professional energy in that realm. 2. Aligning your strengths with your work. If you're super analytical, you probably want your work to take some serious thought. If you love to be engaged with people, you probably want your work to naturally lend itself to that. 3. Being able to work when and where you want. Whether that means you like to wake up with a good idea in the middle of the night or super early in the morning and start jamming, or maybe you like to work in the shower or on the porch, or at your in-laws. 4. The ability to work more or less from year to year. At some points in your life, maybe you have a lot of free time and you want to work long hours, but maybe at other points your need to care for a sick loved one or you want to travel a bit more. It's nice to have that long-term flexibility.
Thanks to David LaVine, RocLogic Marketing!
---
#14- Completing goals, happiness and personal satisfaction

Success at it applies to work is the completion of goals and initiatives with excellence and quality accompanied by high personal satisfaction of the people doing the work. For the individual, success is ultimately happiness and personal satisfaction that comes with life's achievements and the good relationships built along the way.
Thanks to Dianne Crampton, TIGERS Success Series!
---
#15- Social and environmental change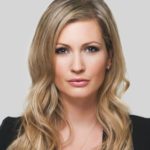 As a social entrepreneur, I don't measure success based solely on revenues and profit margins. I have specific social and environmental initiatives that drive my business and I put equal importance on profits, people and the planet. I started my company, MiaDonna, to be the sustainable funding source for my foundation, The Greener Diamond. By selling truly conflict-free fine jewelry not only are we protecting natural resources and the earth, but we are also funding projects that empower locals living in diamond mining communities to grow food and own small businesses instead of relying on the mining industry and donated aid to survive. So I measure my success not so much in profit, but rather how much social and environmental change we can create.
Thanks to Anna-Mieke Anderson, MiaDonna!
---
#16- Prioritization of happiness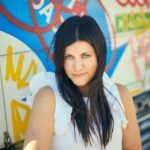 I used to think, like most people, that success came through and was measured by achievements, Money, power and status. Today, having seen how detrimental these things are in the lives of my super-successful clients, I believe that real success comes through and is measured by the prioritization of happiness, your ability to allow yourself to live as true to yourself and as authentically as possible, and the sharing of your real passions for the upliftment of others. If you get to live this way, you are very, very successful.
Thanks to Keren Eldad
---
#17- Setting and hitting own targets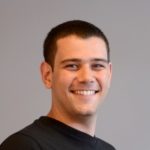 I define success as the attainment of a goal set by yourself, not others. It's easy to accept the social definition of success which is often expressed as money or status. That's a recipe for unhappiness if you ask me. Not everyone is cut out to be a millionaire or has the internal drive to be one. But everyone has innate desires and things they are naturally drawn towards. Accepting and striving for these is real success. The bottom line: Success means setting and hitting your own targets as if nobody is watching.
Thanks to Trifon Tsvetkov, ProfitGuru!
---
#18- Quality of life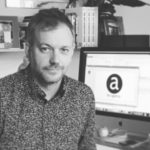 I've run a marketing agency now for the last six years and for me, success is defined by the quality of life I have more than it is the things that I can buy or the balance of my bank account.  For me success is about the freedom to make choices and do as much or as little as I choose.  The success of the business, for me, is not about huge turnover but providing good, stable and worthwhile employment for my staff and great solutions for my clients.  We don't go in for awards or trinkets or trophies, we like to be sure that we're delivering the best for our customers.  So, if I can create a business that provides good jobs, makes for happy clients and gives me the freedom to enjoy life in the way that I want, then I'll have been successful.
Thanks to Jim Woodhead, A For Agency!
---
#19- When 3 key factors are all at or above targeted levels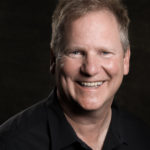 "Success" in our business is simple. It's when 3 key factors are all at or above targeted levels during the same period of time: customer satisfaction, employee satisfaction, and shareholder satisfaction. We measure customer satisfaction and employee satisfaction using Net Promoter Score, and strive for a score of 60+. Shareholder satisfaction is measured by rolling 12 month net profits and dividends. While the definition is simple, achieving success and sustaining it is a puzzle that drives me daily.
Thanks to Murray Seward, Outback Team Building & Training!
---
#20- Feeling valued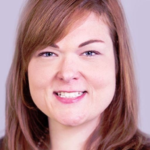 I define success as a mindset where you feel valued. The more you are able to impact people's lives, the more successful you become in theory. You must provide as much value as you can each day in order to feel the upmost of success. I try to help at least one person each day in my coaching business in order to feel like the day was a success. As a busy mom, it is hard to find time to grow my business but I do it with time block techniques. I believe that I am successful right now, but I can always reach a higher point of success!
Thanks to Becky Beach, MomBeach.com!
---
#21- Ability to choose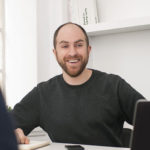 When you run a business, you are free to choose the people you want to work with, people you really like. That freedom extends on selecting the projects your business handles. Being passionate about the work you're doing, that's a success. Having an expensive watch, or a luxury sports car may reflect that your business is doing well financially, but these things don't make you happy in the long run.
Thanks to David Wain-Heapy, Best Response Media!
---
#22- Feeling in control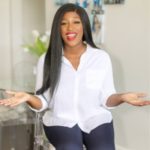 My definition of success is about living a balanced life, in its essence, it's about feeling that I'm in control of my wellbeing and I'm taken care of. Balance boils down to practicing self-care first and foremost. Balance is about embracing my needs and making sure I'm making time for myself. It's about asking for help along the way. It's about seeking guidance in the process. Balance is about loving and respecting myself. That's the ultimate success for me!
Thanks to Netta Jenkins, Dipper!
---
How do you define success? Tell us in the comments below. Don't forget to join our #IamCEO Community