There are skills one has to adapt to be an effective and efficient CEO and anyone can be a CEO. "It's within everyone's grasp to be a CEO" Martha Stewart. The most common skills are decision making being the leader of the team and communication. Some CEOs are born with skills while others have to acquire them through consistent practice. As a CEO, you have to remind yourself its not always about you and practice servant-leadership in most cases. We asked entrepreneurs what critical skills one must have to be a CEO and here are the awesome responses.
#1- Great communicator

Running a company is a huge responsibility, and you've got to have some strong character traits to be successful. Effective communication skills and the ability to direct and motivate a diverse group of employees is key. You will need to feel comfortable speaking in front of groups, so practice those public speaking skills! Don't forget that communication is a two-way street and you will need great listening skills. Lead by example by exhibiting the traits of honesty, transparency, and compassion. As a CEO, you will be called upon to solve difficult problems so being a creative thinker is a must.
Thanks to Clare Lankester, Boutique Digital Media!
---
#2- Ingenuity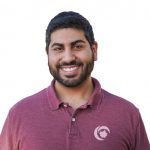 Part of being a CEO means thinking on your feet and making tough decisions. Every CEO needs the ingenuity to be able to overcome all obstacles, maneuver the difficult path of the business world, and effectively lead their teams. Even if you think you've prepared for all outcomes, there is always something unforeseen chaos may have in store. That being the case, a successful CEO doesn't just plan ahead, they expect the unexpected and can handle all the curveballs thrown at them.
Thanks to Nate Masterson, Maple Holistics!
---
#3- People skills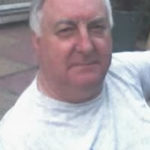 Perhaps the most important skill of the effective CEO is knowing who to keep around in your immediate team of advisors and assistants. This support network is vital both in order to enable the CEO to concentrate on doing what they do best, and also, because this network serves as a sounding board and a moderation and balancer to potential bad ideas or approaches. It is all too easy for the CEO to surround themselves with yes-men – either deliberately or inadvertently – and this is naturally hugely harmful, both to the business and the CEO themselves. Having a person or people who will argue back, who can speak freely and say no, and who can call the CEO out when they're about to make a mistake is vital, and the effective CEO not only knows this, but actively seeks it out. Effective CEOs have excellent people skills, and the ability to read people accurately and quickly, as well as the confidence to have faith in their own assessments. They are also able to see their own flaws and failings and understand how they impact on their approach to things, and so, mitigate any potential biases and inherent myopias.
Thanks to John Moss, English Blinds!
---
#4- A number of traits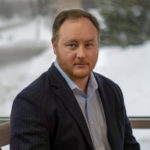 There are many traits that are needed to be a successful CEO. When I started Gillware with my brother Tyler, we did everything. Literally everything… We built the website, managed the ads, took the sales calls, performed customer service, recovered the data, packaged the shipments, and took out the garbage. As we added people we did the recruiting, HR, payroll, managed vendors for business insurance and banking and a hundred other things. As a computer scientist that wrote most of our early code for data recovery, and had to build the systems to teach other engineers how to perform the task, it was common for me to own the most complex cases from end to end. Which if you were a junior engineer wanting to cut their teeth, you might have found my presence stifling. And as the guy making cold calls to set up sales funnels and managing the online ad spend, I had my hands in everything. When you are in year two with less than a dozen employees, you kind of need that or at least we benefited from it at the time. But when I was still doing it in year seven with a staff of almost 40? Well, it's very counterproductive and poor leadership. I can understand my psyche at that moment… we had built this sustainable and profitable business from scratch and didn't owe anything to anyone. There's a pride to that achievement and also a fear of doing things differently because you don't want to lose it or see it atrophy. But the next stage of a business, where you surround yourself with other executives and middle management, empower them to steer vision and make decisions, and I'm just here to help tweak things, play devil's advocate occasionally, help figure out who to hire and how to fund things? This role has a whole new set of challenges and rewards, and the business benefits from me not having my hands in every little decision.
Thanks to Brian Gill, Gillware!
---
#5- Think holistically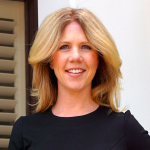 I believe that as a CEO you must be able to think holistically about business. Look beyond P&L and return on investment (ROI). Consider employee engagement, customer happiness, and shareholder success. See your business as pieces of a larger puzzle that, once put together, formulate strategy and drive execution.
Thanks to Deborah Sweeney, MyCorporation.com!
---
#6- Timely Decision Making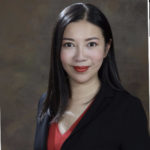 You can't be a successful CEO until you manage your daily routine and make a decision at a time. Every day CEO's face the relentless tasks of making tough decisions for their companies. Each judgment has its significance, but some have the potential to determine the fate of the organization. The habit which makes me a successful CEO of my PR Agency is to make a quicker decision. When it's time to make a decision, stop wasting your time and decide before you lose the opportunity. Being a productive CEO is not about putting in the time. It's about putting the time in the right places. Quality and speedy decisions elevate the productivity of an organization. A successful CEO must make not only sound judgment themselves but also grow the decision making of his or her team. But don't make every decision as a successful CEO, I make a decision on strategy, resource allocation, hiring, and firing, which impact the business significantly.
Thanks to Snow Qu, Linking News!
---
What essential skills do you need to be a CEO? Tell us in the comments below. Don't forget to join our #IamCEO Community.