Marketing
16 Entrepreneurs Explain How They Advertise Their Businesses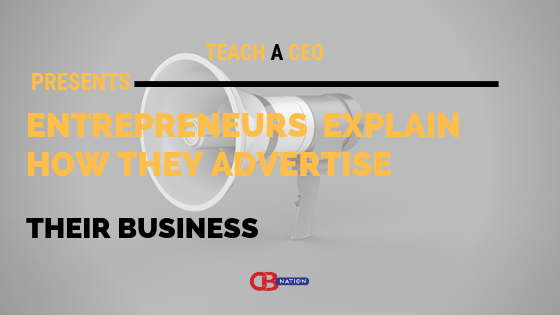 Whether directly or passively, promoting your business is an important step to getting clients for your business.  A little planning and some budget allocation for advertising will get you moving in the right direction and with the advancement of online marketing, there are various options you can choose from. For example, you can start with your existing networks, give away some products or set up digital ads.
Here's how entrepreneurs and business owners advertise their businesses.
#1- LinkedIn and Facebook Ads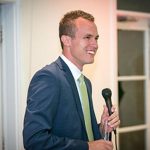 For my business, I am targeting people within my geographical area. Due to this, I want my marketing to be direct to those I am targeting and not be seen by those who are miles away. Specific social media marketing through location and based on their interests is my current choice, but I also do B2B in the local area. I mostly focus on LinkedIn and Facebook Ads that have a cheeky edge to them. I find that you need to stand out in social media marketing and some tongue in cheek advertising is how I do so.
Thanks to Rimas Veselis, Dorks Delivered!
---
#2- Search engine optimization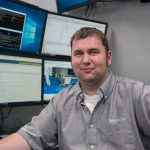 About 75% of our advertising budget is allocated to search engine optimization. We like to target the phrases that are commonly used when looking for developers, marketers and designers within the most common website development platforms, since that is our specialty. In addition to search engine optimization, we also utilize paid advertising and local sponsorship opportunities, but those advertising channels often yield slightly less results than what we've seen through organic placements on search engines. In the past, we have experimented with other advertising options such as postcard mailings and we had success with that, but also with a lower return on ad spend due to postage. Looking toward the future, we are exploring opportunities within a broader digital strategy, external to search engines and paid advertising, to help reach a broader audience.
Thanks to David Wurst, WebCitz, LLC!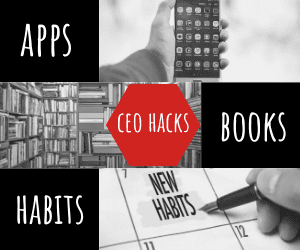 ---
#3- Giving back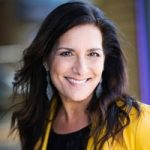 I send weekly newsletters to maintain direct contact. I post on a few social media sites and make sure to respond to the people who comment. I host events at my shop every month which engages the community. On occasion, I will take out a small ad in my local paper, but the ROI on that is never great so I do it very sparingly. The best way I advertise my business, however, is by giving back. I donate product to fundraisers and organizations that are having events. It is the perfect way for me to get my product in the hands of 50 or so of my demographic and do a good thing at the same time.
Thanks to Roberta Perry, ScrubzBody.com!
---
#4- Building a community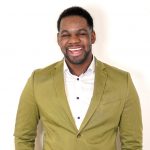 There are many people that think of paid ads when they think of advertising. In the new age of marketing, it's quite easier to gain visibility online using a host of free methods. My favorite way was taught to me by Andrew Kroeze. This method is to build a community around your brand. Most social media platforms offer the use of groups and if utilized correctly, you can promote your business in the industry that you specialize in. In order to do this, you must first provide free value to fellow industry professionals. Then, invite them to engage with your business and other like-minded businesses in a group of your design. The groups function as a community based around your business which, provides your brand with validity in your industry.
Thanks to Givanne Nelson, Le Pale Shadow LLC!
---
#5- Starts with our network of friends
Sharing about our business within our own network of friends did wonders for us when we first started our appliance repair company. We shared about our business on our personal Facebook pages and we also took Instagram pictures and stories while we were at work. When our friends and family knew that we were in this line, they starting promoting us to their own network of friends. This really helped us to kickstart our business and of course, by focusing on providing good service, we were then able to advertise and promote our business by word of mouth.
Thanks to Shawn Lim, Fixwerks!
---
#6- Through various means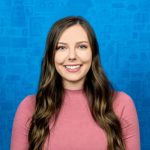 Our number one source of advertising our business is through our website. This allows our current clients to put in order requests and it is also a source for prospective clients to learn more about what we do and how we can help them. Another way we advertise our business to increase visibility is through networking. We do not only serve one industry; thus, networking allows us to connect with various industries who could use our services. Lastly, we increase visibility through social media and content marketing. Social media allows us to maximize our reach, communicate with our audience and target ideal clients.
Thanks to Morgan Lathaen, thumbprint!
---
#7- Partnerships, affiliates and online advertising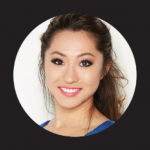 As an owner of a multimillion skincare company with products that are sold exclusively online. Almost all of our marketing and advertisement efforts are done online through email, blogs, and social media. We also partner with influencers to help spread the word about Banish. And as podcasts become more and more popular, we also make sure to try advertising through them and see if it's a great option to reach our target audience and
acquire new customers. And have found our affiliate program to be an effective way to organically promote Banish.
Thanks to Daisy Jing, Banish!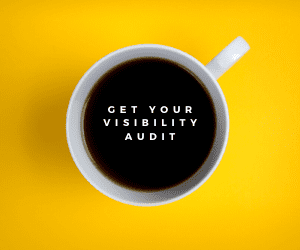 ---
#8- Content strategy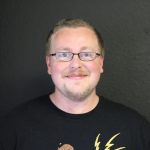 We don't pay any advertisement dollars. Odd, I know, but we tried both Google Ads and Facebook Ads and weren't very satisfied with the results. Instead, 'advertisement' is accounted for in our content strategy. We write lots of local pieces that feature companies and leaders, and those pieces tend to be reshared a lot. That gets us a ton of visibility locally, and has generated business for us. We're very involved in the community, and these articles are great 'connectors' – bringing people and companies together that may not have heard of each other otherwise.
Thanks to Michael Sunderland, Full Stack Talent!
---
#9-The secret of (media) mix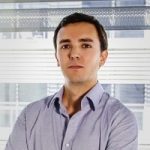 For sumissura, a women's fashion brand on the custom-tailored niche, the secret is in adding the correct amount of paid advertisement on google, a bit more of facebook and mixing it alltogether with an amount of Retargeting that makes sense. Of course you need to work also on email marketing to remember to your potential customers why they should buy from you. Our preferred strategy for this are auto-triggered emails. And in the end: continuous analysis. Don't give anything for granted. Analyze and re-analyze as often as possible.
Thanks to Alberto Gil, Sumissura!
---
#10- Both SEM and SEO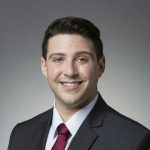 Because we operate in such a small niche the best channel for advertising is through search engines. We use both SEM and SEO to advertise the business, and both help us tremendously in bringing in new business. However, SEO while more difficult to succeed in is clearly a better performer. We invest a lot in creating high-quality long-form content to both educate our customers and help us to rank in search engines. Repackaging the content into a newsletter helps to nurture leads so that when they do eventually get to us they have a good idea of what they want to achieve, what's possible, and an idea of what type of budget will likely be required to achieve their goals. The conversion rate we have on these leads is markedly higher than those we acquire from SEM. For smaller businesses that operate in a niche B2B market I think there's no better channel than search.
Thanks to Tony DeGennaro, Dragon Social LTD!
---
#11- Four ways
Content – we are a firm believer of informational, entertaining content is King (or Queen). This drives organic traffic year round, making a good baseline. 2) Google Shopping – putting your product, with the right keywords in front of the right people who are looking to buy is almost guaranteed to win. 3) Influencers – Influencers are one of our main tactics of increasing brand awareness. A good tip is that a giveaway will be just as effective if you are giving out one unit of your product or 10 units of your product. 4) We build trust with our customers (100% satisfaction rate guarantee, excellent customer service, handwritten thank you cards for all customers, free samples and gifts to repeat customers) – this helps build a community around your brand with extremely loyal customers who spread the news of your products through word of mouth.
Thanks to Joseph Coulburn, BrainZyme!
---
#12-Customer Marketing Agents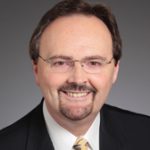 The short answer is I don't advertise.I think it is a waste of time and money. What I focus on is getting my customers to market (advertise) for me instead. I have a model that creates Customer Marketing Agents who are my advocates in the market. This means they proactively go out of their way to tell others they should work with me because I give them an unbelievably awesome customer experience, help them whenever I can (paid and unpaid), and most importantly, they trust me completely. When I do these things I get my customers doing my advertising for me.the group with the highest credibility in the market. It allows me to spend more time figuring out ways to help my customers even more.
Thanks to Blaine Millet, WOM10.com!
---
#13- Being where my customers are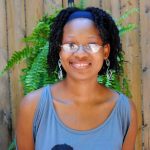 I advertise my business to improve visibility by being where my customers are. My customers are avid social media users, so I run Facebook and Instagram ads, and I am active in many Facebook groups. They also host and frequent blogs, so I do a lot of guest posts for blogs. Also, they enjoy attending meetups, so I vend at a lot of industry events to engage with them and find out how to give them more of what they want.
Thanks to Erma Williams-Nurse, The Pomade Shop!
---
#14- Two ways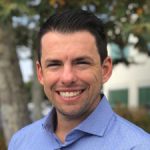 Google Adwords drives a lot of relevant traffic to our website then we retarget those non-converting visits on multiple channels including Facebook and Instagram. Another advertising campaign that worked really well for us was a Business Leader Messenger Bot Quiz. We targeted a list from our data company ListGiant of CEOS, Business Owners, Presidents who worked for companies of a certain size with Messenger Ads on Facebook and Instagram. The campaign drove over a thousand leads for under $5 per lead. These leads were also high quality because of the data we selected and used to target on those channels.
Thanks to Steven Page, ListGiant!
---
#15- Google Ads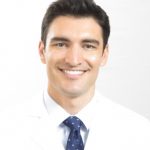 The best advertising platform for our company is Google Ads. We've been running Google Ads campaigns for about 5 years and have been shocked by the results. We regularly see over 5X return on our investment. It's perfect for us because it lets us advertise to people that are already searching for services like ours, rather than mass marketing to people that are likely not interested in our services. Another benefit is the number of tools available from Google Ads. They let us track conversions and also provide a number of other metrics to measure your results. There is not guesswork in how our money is being spent and how much our ROI is. We absolutely love it and use it every day as our #1 marketing platform.
Thanks to Agustin Drubi, Drubi Orthodontics!
---
#16- Creating press releases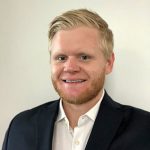 There are so many ways to market your business. We like to take time and creatively strategize our marketing efforts to make it as personalized as possible. That seems to be the latest trend in successful marketing campaigns we run for our clients. The best way for us to improve business through advertising is to create press releases that answer a purpose or a pain point that some business owner might be facing. It speaks directly to them and streams across major news sites. Because it hits big news sites, people tend to look at us as authorities in the industry versus just another marketing company with a lot of talk. We want to earn your business and the best way for us to do so is to educate our audience. Creating press releases also give our website a great backlink opportunity which will boost your websites SEO and visibility.
Thanks to Troy Cartmill, Reap and Sow Marketing!
---
How do you advertise your business? Tell us in the comments below. Don't forget to join our #IamCEO Community.