For a business owner or budding entrepreneur whose keen on innovation and disruption, books can help you get started with the right information. Of course valuable lessons often come from doing. Business lessons can be learned by trial and error and putting yourself out on the line. But the same lessons can also be had from a book. Reading about the errors and triumphs of other business leaders can prevent you from making mistakes and push you in the direction of success. Beyond lessons, a good business book can inspire you to lift your business to an even higher level.
We asked entrepreneurs and business owners about the best books on innovation and disruption and here's what they had to say;
#1- The Disruption Dilemma by Joshua Gans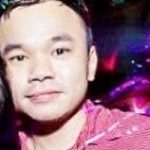 Gans' concept of two different types of disruption—supply-side and demand-side— is interesting, thought-provoking idea. He also touched the idea that "disruption" has been somewhat overused in recent years, and we should be really careful in discerning between valid disruption and false alarms. Finally, how he discussed why some companies have successfully overcome disruption, and why some simply didn't is an enlightening read, showing us insights from angles we haven't thought before. A must read for those struggling with innovative disruptions, and those striving to create one.
Thanks to Steve Kurniawan, Nine Peaks Media!
---
#2-Simple and Sold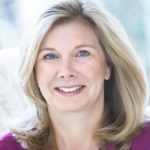 After being in the Real Estate business 30+ years, and creating my own Real Estate firm, I realized there was an untouched market. Why can't people sell their own homes? Many people WANT to sell their own home but don't know how – not realizing it can be a very easy process. I decided to share my knowledge with the world and wrote my own book sharing everything I know about the business and how YOU can sell your own home. Doing away with the commission fees and putting the power and money back in your hands with my book, Simple and Sold, the insider's view to the world of Real Estate.
Thanks to Sissy Lappin, ListingDoor.com!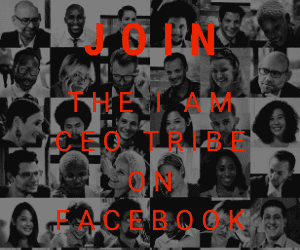 ---
#3- Creative Confidence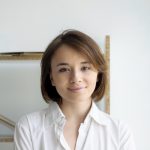 Creative Confidence by Tom and David Kelley is the absolute killer in terms of unleashing one's creative potential and willingness to innovate. While the book itself isn't that much about building a business, but instead about design thinking and how to utilize it for the benefit of the company's growth, it does outline the exact steps a company or an individual can take to free him/herself from the limited thinking, stereotypes, negative habits, etc. It has a lot of examples of big companies and small 1-day-old Stanford startups applying design thinking and how it changed the ways these different companies operated towards their goals thanks to implementing design thinking principals in their work. This book isn't just for C-level executives or managers. It proves that any employee can and should utilize design thinking to be able to innovate.
Thanks to Bozhena Sheremeta, TheHustleIsFemale.com!
---
#4-Originals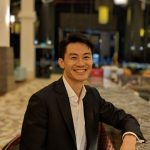 One of my favorite books on driving innovation and creativity in an organization is Originals: How Non-Conformists Move the World Forward by Adam Grant. Using many case studies and stories, Adam shares ideas like how procrastination is actually good and how people who oppose company culture is actually good for innovation and disruption. A must-read book if you seek to build creativity in your office.
Thanks to Shawn Lim, Singapore Forklifts!
---
#5-Courage by Ryan Berman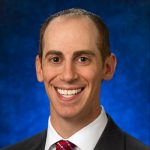 I recently read Return on Courage by Ryan Berman and thought it was excellent. He spent several years shadowing various individuals and leaders and writes about creating a culture that allows you – as an organization or individual – to face your fears and take business challenges head-on.
Thanks to Michael Stahl, HealthMarkets!
---
#6-Zero to One by Peter Thiel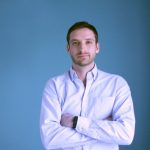 I like the way Thiel establishes specific, thought-provoking and easy to understand criteria around "disruption" (in addition to other topics) as most people think about it today. The term disruption is so over-used it's hard to really know what it means, and I think Thiel's classification of companies into those that create (1) incremental and (2) exponential value is an interesting lens to take to it. Even if you don't agree with what he writes, he writes it well and offers evidence to support his viewpoints.
Thanks to Mark Sawyier, Bonfyre!
---
#7-Why Nations Fail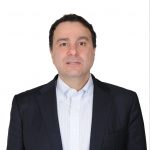 The best book that I've read about innovation is Why Nations Fail by Daron Acemoglu…The reason behind it is that the catalyst of innovation is put in its broader contest: adherence to laws with fair and independent judiciary, effective social and governmental organizations, and reliable infrastructure. Innovation does not exist as an island; essential structure is needed to stimulate and foster it.
Thanks to Toufic Mobarak, Riffr!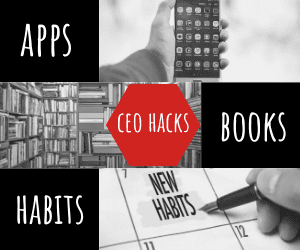 ---
#8- Business Unscripted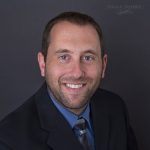 This book covers a lot of ground in business. One of the techniques outlined in this book is specifically for innovation. With this technique alone you and your company will find the next best move for growth, development, a million dollar idea, etc… Not to mention that with all of the techniques in the book put to use correctly, there is no limit to the amazing possibilities that you and your company could see.
Thanks to Ben Winter, SuccessImprov.com!
---
#9- The Millennial Whisperer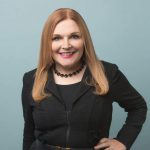 As unorthodox as it sounds, Chris Tuff's book, The Millennial Whisperer is the best book on innovation and disruption that I've read this year. Why? Millennials will make up 75% of the workforce by 2030, yet we still treat them like underserving spoiled brats. In order to be innovative, we have to be good leaders first. The Millennial Whisperer discourages the blanket categorization of millennial as lazy, entitled and disloyal. In fact, reading this book may empower executives to embrace the millennial vibe and learn how to be innovative and disruptive with them, not despite them. A diversity of ages brings a diversity of thought into any workplace and that leads to innovation. I suggest this book as a primer to engaging this amazingly innovative, disruptive, quirky, avocado toast-eating population.
Thanks to Danica Kombol, Everywhere Agency!
---
#10-The Lean Startup
The Lean Startup is my favorite book on innovation and I've referred to it countless times in my ventures. The biggest takeaway for me is iterating and failing early. Release an unfinished version of your product and put it into users' hands as soon as possible. This will save you hundreds of hours since you will be using actual consumer feedback to perfect your product.
Thanks to David Pike, New York Trolley Company!
---
What are some of the best books on innovation or disruption? Tell us in the comments below. Don't forget to join our #IamCEO Community.