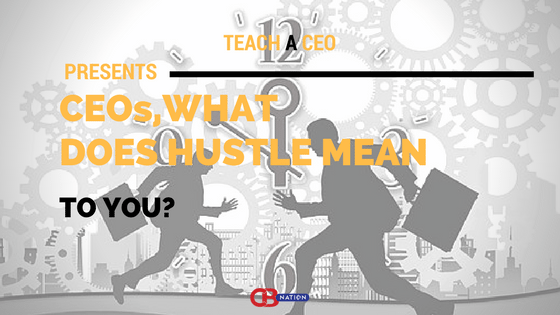 The definition of hustle varies with different individuals. To some, its the art of working extra hard to meet your goals while to others, it's a lifestyle you live by every day. As they say, the end results justify the means.
We asked CEOs what hustle means to them and here are the responses.
#1- Way of life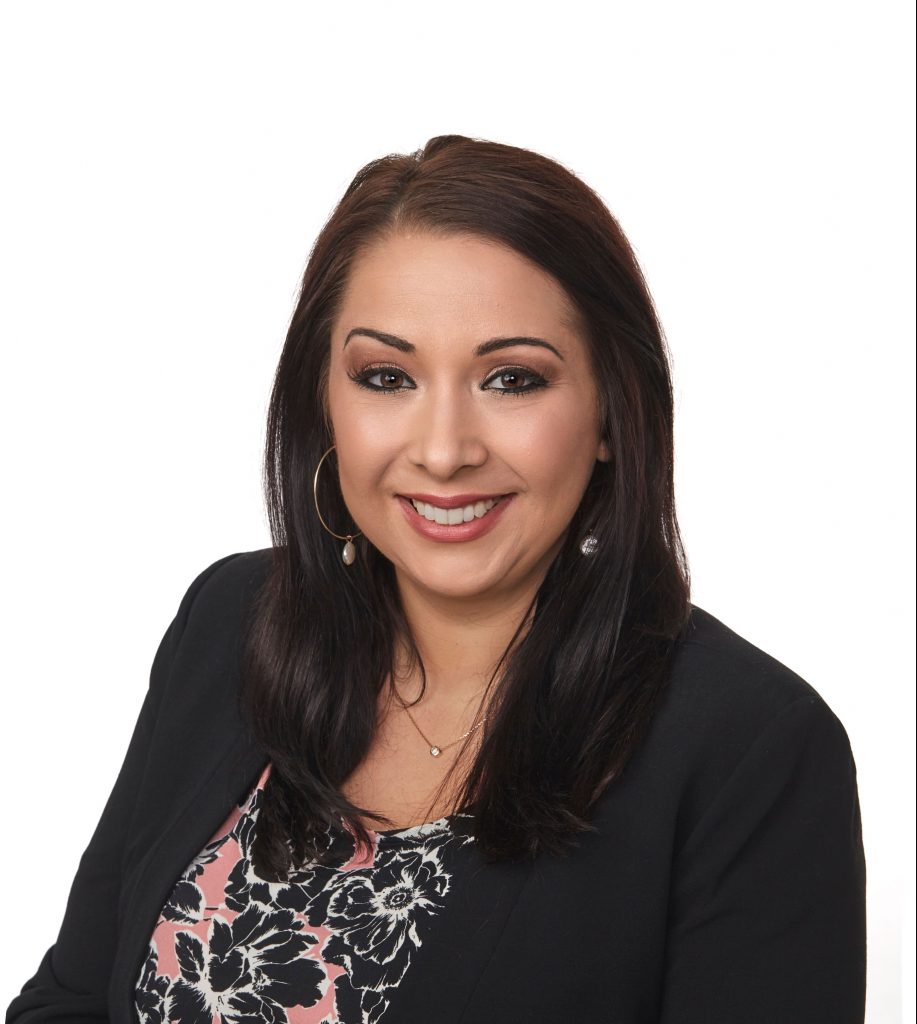 Hustling doesn't mean you can't stop and smell the roses or look back and appreciate how far you've come, but to me it's about ensuring you never sit back on your laurels too long. In our industry – you're often only as good as your last big client win. You can never get too comfortable or allow yourself to grow complacent. You can never forget that you've always got to be innovating. At the end of the day, I think hustling is about keeping your eyes open wide to change that is happening all around you, all the time – and being ever-prepared to either respond to that change – or better yet – see the shift before it occurs, so you can jump out in front of it. To me, to hustle is to stay sharp, stay focused, and to not be afraid to spring into action and do what needs to be done to stay at peak performance. 
Thanks to Leslie Licano, Beyond Fifteen!
---
#2- Moving towards goals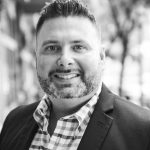 Hustle means nothing unless it's in the form of focused action towards a goal. Entrepreneurs right now are confused about what Hustle actually is. A lot of entrepreneurs say they're hustling just to act the part, but are really running in place because they have no clear vision to hustle towards. Ask yourself this, what are 6-8 priorities you're handling every day that are moving you and your business forward? If you can't list any, then you're not hustling. Successful entrepreneurs understand the power of hustling with an end goal in sight. They understand the process of hustling, so well that it becomes their mindset and is how they operate day in and day out.
Thanks to Judge Graham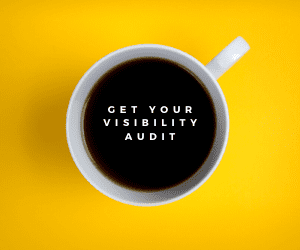 ---
#3- Production of results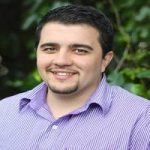 The definition of hustling when it comes to the business world is best seen through the production of results; the grind that makes things happen. This lifestyle requires bold moves that involve speed and momentum in order to turn dreams into reality. Whether you're making hundreds of calls per day, pitching investors, or promoting your business, it's all part of hustling. The product of this equation is the end goal of making things happen through a combination of sheer effort and laser-like focus. Instead of putting your destiny in the hands of hope or fate, you take the reigns and mold the outcome of your choice. 
Thanks to Mack Dudayev, Chance Realty!
---
#4- Utilizing all of your resources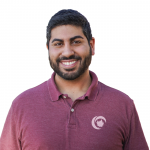 Hustling in business means utilizing all of your resources. This includes using your contacts to get connected to potential buyers or vendors who can offer you good deals. It involves negotiating whenever possible so that you save money without compromising on quality. And it means pursuing talented, capable people whom you want to work for your company and giving them incentives to join your team. Perhaps most importantly, hustling means having your working cap on all the time and always being ready to seize an opportunity to advance your professional pursuits. 
Thanks to Nate Masterson, Maple Holistics!
---
#5- Working my plan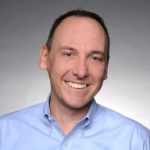 The word hustle can be cringeworthy. It can conjure up a pressure to rise at 4 am and put in an 18-hour workday or else be judged to be lazy or inefficient. It can make you believe if you're not having every meal with a prospect or business associate that you're consuming empty calories. The word hustle had that impact on me, until I decided to gain control over it. Now my hustle is working my plan so that I see the results I want to achieve. It's maintaining tight control over my schedule so that I can be effective, yet not so rigid that I can't have a spontaneous night out. It's careful evaluation of daily activities to determine if they're going to move me closer to my goal. And my hustle let's me get a good night's sleep without feeling that if I'm not first in line at Starbucks in the morning, my day is already a failure! 
Thanks to Richard Pummell, DevelopIntelligence! 
---
#6- Working hard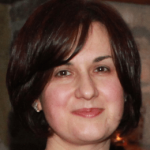 My definition of hustle is best described by Vince Lombardi's quote, – "The man on top of the mountain didn't fall there." I believe in working hard and working smart. I work f/t, have a family and have a business on a side. And I'm loving all of it! Dream big and make it happen! 
Thanks to Alina Trigub, SAMO Financial! 
---
#7- A number of things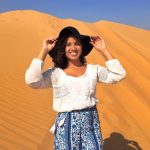 Hustle is a mindset. It's a culmination of small, slight edge motions that sum into a lifestyle. It's networking at every opportunity, late nights, consistent innovation and research. It's reaching out to contacts, hot and cold. Keeping an eye open for opportunities to expand your clientele or partner with another business that aligns with yours. More than anything else, it's consistency, it's a burning desire. 
Thanks to Gabby Beckford, Packs Light!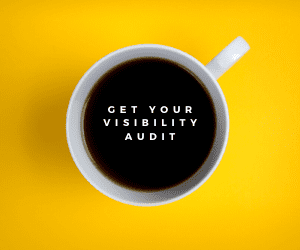 ---
#8-Making it possible
Hustle means not giving in when others say you are going to fail. Hustle means putting in the work now so you can enjoy a better future. Hustle means making the impossible, possible. Hustle means being self-motivated when you feel at your lowest point. Hustle is entrepreneurship itself. 
Thanks to Aran Mathai 
---
#9- All-consuming passion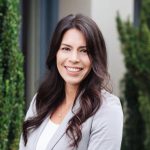 I define hustle as the all-consuming passion that keeps me awake at night and gets me up in the morning. It's the constant thought process that enriches what could be a dull, uneventful day. It gives me immense pleasure to be living in and creating moments that lead me further down my path. Does the hustle always work out? Not always. But if I didn't commit to starting on my journey, I would regret it. The hustle is my driving force and only fellow entrepreneurs can understand this.
Thanks to Susan Chace, CompassBroker!
---
#10- Waking up early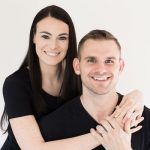 Hustle to me means waking up at 5 am and getting the work done that needs to be done before others even get out of bed. For almost a year my wife Brittany and I would wake up early to work on our blog before going to our full-time jobs. We would not be where we are today making $10,000/month if we did not hustle in the early hours.
Thanks to Kelan & Brittany Kline, The Savvy Couple!   
---
#11- Seeking and tackling challeges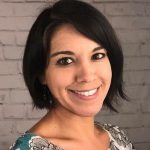 I love being a successful entrepreneur who coaches entrepreneurs because we all have one thing in common: we are hustlers! A hustler is an inspired, driven, growth-minded, challenge-seeking person who is always looking for opportunities to take it to the next level. When opportunities appear, we are ready and willing to do whatever it takes to accomplish our clearly defined goals. Hustlers face challenges head-on because we view them as learning opportunities that help us get where we want to go – faster. We are strategically prepared and ready for action. If you want to succeed in any entrepreneurial endeavor, embrace the hustler mindset and you will max your potential to thrive. 
Thanks to Amanda Barrientez, ABi Coaching!
---
#12- Perseverance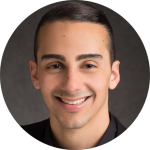 Hustle is more than just the normal grind or working beyond the 9-5, its like running a marathon in the rain on an empty stomach, during a cold winter night with no shoes on and you're still pushing towards the finish line. As a naturalized citizen, who faced poverty, discrimination, and defeat, but as a result became a 1st generation entrepreneur and business owner, the word hustle can strongly be defined as perseverance. Like any entrepreneur and business owner, we all have our objectives to reach and risks to considers, but what we do between now and then is stay the course and hustle our way through. 
Thanks to Arlon Alvarenga, Properters!
---
#13- Internal drive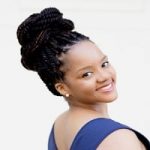 "Hustle" is such an energizing, invigorating word that really gets me going! It embodies that internal drive to make something out of nothing and get your goals met at all costs, no matter what it takes. As an entrepreneur, I see businesses and side-hustles and such as double-edged swords. You have the freedom to do what you want, when you want, /how/ you want, but the unexpected challenges that inevitably pop up can really throw you off track if you're not passionate, committed and determined to succeed. And really, unlike working as an employee, there's no blueprint to follow. You can take others' courses or follow tutorials for how to run your business, but you have to /hustle/. You have to insert your own special sauce – your own special blend of skill, talent, creativity, and ingenuity– to make your product or business stand out from the rest, or risk drowning in a sea of mediocrity. 
Thanks to Allie McCormick, Sober Alley!
---
#14- Putting yourself out there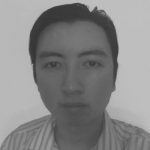 I used to see hustling as a negative thing, but now I think everyone needs to hustle to some degree. To me, hustling means putting yourself out there. This could mean cold calling, cold emailing people or plugging in your business at the end of a conference. It could also mean not being afraid to ask for things such as a raise. 
Thanks to Winston Nguyen, BitcoinSEO! 
---
#15- Persisting despite the irritant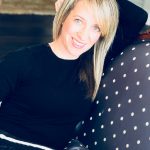 I have a tattoo on my arm that reads No grit, no pearl. I look at it at least 10 times a day to remind myself that — like that irritating grain of sand in an oyster that ultimately becomes a beautiful pearl precisely because it's irritating — very few things of value in life happen without some level of difficulty, frustration, and grit. For me, hustle is persisting despite the irritant — whether that's in the form of naysayers, obstacles, insurmountable challenges, failures, terrible bosses, clients or partners, people saying no all the time, workload, or whatever it is that makes you want to give up — in order to produce something of great value. 
 Thanks to Devin Parr, Devin Parr & Associates, LLC! 
---
#16- Staying hungry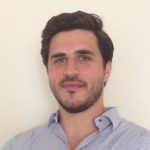 In business, and especially in entrepreneurship, hustle is staying hungry. If you're hungry enough to close that next deal, get that next meeting set up, or release the next version of your product, then you're motivated enough to focus and actually put the work in to accomplish your goals. As an exercise, I always look back at my day and I identify a few key moments when I could have worked just a tad more to get a task through the finish line, but instead I just hoped the effort was good enough to carry me through. Why did I not hustle? Because in that span of 10 minutes, when I could have put in that extra effort, I was complacent. I wasn't hungry. For that fraction of a day, I thought I'd made it. 
Thanks to Gino Ferrand, TECLA!
---
What does hustle mean to you? Tell us in the comments below. Don't forget to join our #IamCEO Community.