As musician Frank Zappa once said, "So many books, so little time." For a business owner or budding entrepreneur, books can be a life preserver. Of course valuable lessons often come from doing. Business lessons can be learned by trial and error and putting yourself out on the line. But the same lessons can also be had from a book. Reading about the errors and triumphs of other business leaders can prevent you from making mistakes and push you in the direction of success. Beyond lessons, a good business book can inspire you to lift your business to an even higher level. Below are a selection of business books chosen as favorites by entrepreneurs and business owners.
#1-Shoe Dog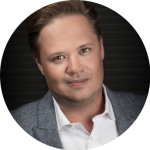 I've found great inspiration from Phil Knight's memoir called Shoe Dog. Phil is the founder of Nike and his book details the creation of the Nike empire. It details his struggles, as well as the incredible success he's found. It's a book that all business owners should read because it provides guidance and inspiration to perceiver through the struggles of running a business.
Thanks to Dmitriy Shibarshin, West Coast Shipping!
---
#2-Good To Great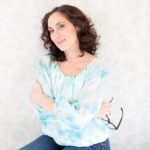 I read and loved Jim Collins terrific business book, Good To Great many years ago – and I still think about it. He recommends you hire slowly, fire quickly. And he also reports companies with nice bosses grow from good to great better – because employees are less afraid to report problems to a nice boss – and better able to receive criticism from a nice boss. I think about both of these suggestions whenever I hire an assistant.
Thanks to Karen Salmansohn, NotSalmon!
---
#3-Launch by Michael A. Stelzner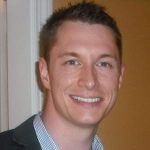 "Launch: How to Quickly Propel Your Business Beyond the Competition" by Michael A. Stelzner. It has been instrumental in the formation of my online business. The big takeaway is that you should focus on creating amazing, high quality content that can be given away for free. Doing so will establish your business as a trusted source and authority in your niche. If you try to launch your business by just focusing on making money and not helping people first, you could be in for a long hard upward battle. However, if you focus on helping others with questions and concerns that have related to your niche, you'll be looked at as a trusted source of information and selling your products or services will be much easier. This book gives many examples of content types you can use to build trust and authority such as expert interviews, case studies, how-to articles, revealing survey data, etc. I hope to implement as many of these as I can with my online business.
Thanks to Stephen Hockman, Trusty Joe!
---
#4-Maverick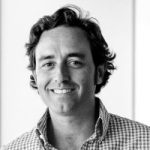 Every single entrepreneur needs to read Maverick: The Success Story Behind the World's Most Unusual Workplace by Ricardo Semler. It has had a huge influence on me, because it taught me that you can build a strong company culture, regardless of industry or environment. The author chronicles a family business: a manufacturing company in 1980's Brazil, with no internet – that created an amazing Culture, eliminating bureaucracy and unneeded middle management. To me this was, and still is, a revolutionary achievement. If your startup's values include trust and radical honesty, this is your book.
Thanks to Wences García, MarketGoo!
---
#5-The Obstacle is the Way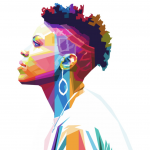 One of my favorite entrepreneurial books, that talks about mindset, is Ryan Holiday's The Obstacle is the Way. The point that he drives home is that you may not be able to control everything that happens to you, but you can control how you react to them. He writes about what can, and cannot happen, when you take full responsibility of your life – from examples throughout past and current history. And when you think about it from that perspective, that you are in complete control of your life, you can't help but feel – powerful.
Thanks to Gigi Rodgers, Puck'n Khaos!
---
#6- Sticky Branding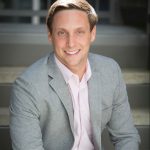 My favorite business book, especially for an entrepreneur or business owner is Sticky Branding: 12.5 Principles to Stand Out, Attract Customers & Grow and Incredible Brand, by Jeremy Miller. I first heard author Jeremy Miller speak as keynote at a PR News conference several years ago. Impressed by his message and clear expertise on branding, I picked up a copy of his book. After rebranding his family's business, Jeremy embarked on a decade long journey to study how small and mid-size companies grow incredible brands. Sticky Branding is a playbook, offering ideas, stories, and exercises that will make your company stand out, attract customers, and thrive. Every business has a brand. So, if you're just starting your business, don't miss this excellent book on branding. It draws from hundreds of interviews with CEOs and business owners who have excelled within their industries.
Thanks to Alex Membrillo, Cardinal Digital Marketing!
---
#7-Innovators Solution
My favorite and perhaps most suggested must-read business book is the Innovators Solution by Clayton Christensen. It clearly tells how markets have historically and will continue to work. With this information, it then outlines how anyone can enter the market and have a winning offering by creating a market disruption. All you have to do is follow the outlined process. This process will help you make incredible profits, for at least a few years until your creation stops being a disruption and becomes a commodity. This helped me revive my art career and make unprecedented sales which helps me keep my charitable health website up and running. This is so crazy….art is art…that is, unless you create art that is a market disruption, as this book taught me how to do. I even had a gallery buy my art outright rather than putting it on commission by following his theories.
Thanks to Jonathan Steele, WaterCures.org!
---
#8- Two favorite business books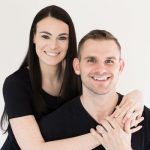 Work Less Make More – This book literally changed our entire business. I went from making $30/hour with my time to nearing $100/hour. A must read for every business owner to make the most of their time and focus on the important things to grow their business. 12 Week Year – Having yearly goals just does not work. It's proven that as humans we will fill the time allotted to complete a task. Breaking a year into only 12 weeks creates the urgency and excitement needed to get an incredible amount of work done in a short period of time.
Thanks to Kelan & Brittany Kline, The Savvy Couple!
---
#9-Lessons for Leadership in a Startup World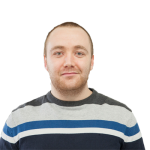 One of the best business books I read this year was "Lessons for Leadership in a Startup World: Connecting the Dots by former Cisco CEO, John Chambers. Anyone starting a company can learn a lot from this book because Chambers takes you right into the thick of corporate politics to see how things work. Chambers learned a lot of lessons that anyone can apply to avoid the traps of making detrimental business mistakes. You'll discover numerous inside secrets to how to survive economic calamity as Chambers managed to do. It's a book to take to heart, especially if you're starting a tech company. Since things will likely be different in 2019 for business than in 2018, the lessons learned in this book will help you survive any upcoming bumps in the road. It's also a roadmap to making it to the top amid cutthroat competitors. While this book is one of the best of the year, I also bought the updated version of the classic "How to Win Friends & Influence People" by Dale Carnegie. Now 80 years in print, the new 2018 update is an anniversary edition edited to include some modern-day examples. Yet, the bulk of Carnegie's original writing is still intact. It's a good companion to the Chambers book in remembering that nurturing ethical social relationships are the true keys to business success.
Thanks to Mike Khorev, I Know SEO!
---
#10-Hyper Focus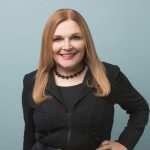 I'm intently focused on the book, Hyper Focus – How to be More Productive in a World of Distractions by Chris Bailey. Why? We CEO's are a naturally distracted lot. Add to that the dizzying speed at which information comes to us, email overload, not to mention social media and we end up feeling like we are constant sufferers from a severe case of ADD. Given the intense demands of my job (I run an agency) my attention span began to feel like that of a gold fish. The book, Hyper Focus, helped me relearn the art of concentration and reminded me of the value of giving your full attention to one task at a time. Granted some of the advice offered up in the book is obvious. He remind us "turn off the notifications" and "keep your phone out of site." But the truth is that in our new world of constant connectivity, distractions are the bane of many CEO's existence. This book helped me remember that I had the power all along to hyper-focus on the things that will move my business forward.
Thanks to Danica Kombol, Everywhere Agency!
---
#11-Great Leads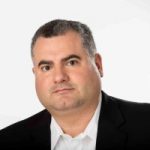 Great Leads: The Six Easiest Ways to Start Any Sales Message by Michael Masterson / John Forde: Great leads is much more than your typical how to. It provides some of the best swipe lead-ins and simplifies the strategies with clear, concise examples. I discovered how just a few words and technique changes could make the difference between a flat line response and high-converting pitch. It taught me the power of words in sales, on an entirely new level. I use the techniques I learned in this book daily when communicating, not just in sales.
Thanks to Ian McClarty, PhoenixNAP!
---
#12- Two books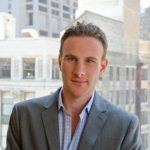 The first is, Chade-Meng Tan's Search Inside Yourself: The Unexpected Path to Achieving Success, Happiness (and World Peace). It is a great motivational book! Meng teaches courses at Google in health, happiness, and creativity that is improving the livelihood and productivity of those responsible for one of the most successful businesses in the world. It teaches readers mindfulness and how to be aware of and change habitual thinking patterns; resulting in happier, healthier, and more productive lives in and out of work. The second is, Good to Great: Why Some Companies Make the Leap and Others Don't by Jim Collins. The results of the study in this book will surprise most and will clarify virtually every area of management strategy and practice in the modern business world.
Thanks to Jacob Dayan, Community Tax!
---
#13-What Happens Now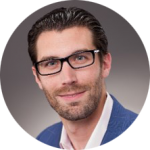 Helps avoid stalling out when dealing with new challenges. No matter how smoothly I get things running, it seems inevitable that there's a curveball coming sooner than later. What Happens Now has helped me better anticipate these curveballs and adapt my approach as a leader to keep things moving rather than stalling. The framework in the book puts my current challenges into a useful perspective that allows me to alter my approach when dealing with new and unanticipated challenges.
Thanks to Mike Cox, Cox Innovations!
---
#14-Permission to Screw Up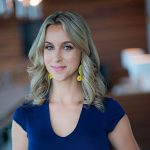 A good way to foster success and adaptability is to continually read books on business, success, and trends. This past 2018, my favorite business book was Permission to Screw Up by Kristen Hadeed. As an Xennial, my entire career I've catered to Baby Boomers, but recently, more of my clients are falling into the Millennial demographic. This book is written by a Millennial entrepreneur who employs a majority of Millennials and Hadeed provides insight to their business philosophy, as well as, their work ethic.  Hadeed's book exposes the young executives' outlook that employees should be part of the process not just worker bees in the hive. She builds the case that bosses can't be and aren't flawless and for a sustainable business they should face those shortcomings head-on. Most of her solutions are gleaned from other industry experts and business books she took upon herself to study, but her content didn't seem redundant for an entrepreneur such as myself who has read many business books. For a busy entrepreneur, it reads fast and seems like a good friend telling you stories of her corporate mistakes, the solutions, and the lessons. Her booming business makes you take notice of her advice and take it to heart, despite the fact she's probably younger than you.
Thanks to Jennifer Moxley, Sunshine Media Network!
---
#15-Mindset The New Psychology of Success
I have found Mindset The New Psychology of Success by Carol S. Dweck, Ph. D. to be the new 7 Habits for Highly Effective People. Dwek's extensive research on a fixed mindset versus a growth mindset is something everyone should read. It has helped me realized areas of my life where I have a fixed mindset and how having a growth mindset in others has helped me to rebound from failure and learn from mistakes.
Thanks to Kathy Dalton, Dalton Consulting!
---
#16-The Millionaire Fastlane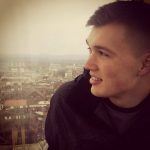 The Millionaire Fastlane is my favorite business book, by far. While the title is a little cheesy, the information is golden. The author lays out the 5 most important criteria for deciding whether a business is worthwhile or not; Control, Entry, Need, Time and Scale or CENTS. Does your business make CENTS? You must have control over its success, it must not be easy to enter the industry, there must be a need for what you're selling, you should be able to divorce your time from the production of revenue and you must be able to scale it. Without this book, I never would have been able to identify the type of business that could make me successful.
Thanks to Jack Prenter, Chore Bliss!
---
#17- Good to Great by Jim Collins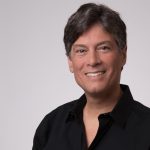 I have read and re-read Good to Great several times, and each time I get new insights that I can apply to my business. It helps you bring clarity to your mission and highlights the importance of having the right people and putting them in positions where they can be most effective. Most important, however, it reminds me what it takes to be the leader that I want to be and that my business needs me to be.
Thanks to Dan Goldstein, Page 1 Solutions, LLC!
---
#18-Think and Grow Rich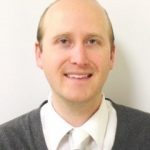 My favorite business book has always been Think and Grow Rich. It's full of inspiring stories from some of the biggest businessmen in history. It's the kind of book that inspires you to work harder each day to achieve your goals, whatever they might be. One of my biggest takeaways from the book is to never let fear stop you from achieving your goals. There will always be people out there who tell you you can't. That should make you want to try even harder.
Thanks to Dean Gibbons, Park Savers!
---
What's your favorite inspirational business book? Tell us in the comments below. Don't forget to join our #IamCEO Community.