Answer
6 Entrepreneurs List The Best Entrepreneurship Schools/Programs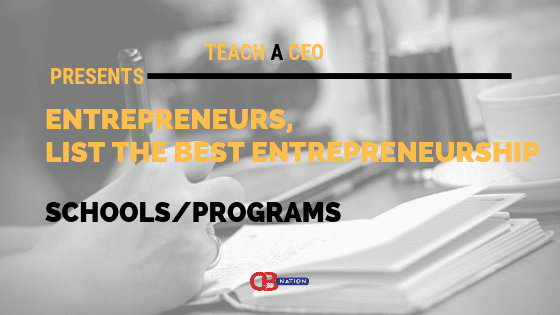 It's every aspiring entrepreneur's desire to apply the best business skills in his/her business. These skills are often acquired in entrepreneurship schools and you apply them to run your business. There's a number of schools that have acquired a reputation of being the best to offer these skills and knowledge over time. Below is a list of the best entrepreneurship schools as listed by entrepreneurs and business owners.
#1-Startup School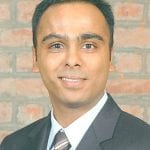 I am mighty impressed by the program – the whole setup is very positive, encouraging and pushes you to achieve your goals. There are regular visits and lectures by experts and entrepreneurs who have made it big which you can attend in person in San California or view them online. The program is set up to divide all the startups in groups of 10-15 where they can interact and learn from each other. They are supposed to have a weekly group meeting and discuss the problems they have faced/are facing and get feedback and suggestions from each other. Each startup is also required to fill in a weekly progress report which makes sure that you can evaluate and measure your progress. The quality of the participants has been very good and I have met some very inspirational and focused founders. I would highly recommend this program to all the other startup guys and entrepreneurs.
Thanks to Saurabh Jindal, Talk Travel!
---
#2-Harvard Business School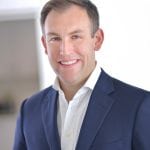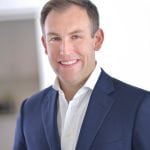 Harvard Business School, where I received my MBA, is the best place for these seeking to pursue entrepreneurial ventures. Recently, companies such as Stitch Fix, Rent the Runway, and Catalant have been started by entrepreneurs who incubated the concepts while at business school. Beyond its world-class professors and connections to the world of finance and technology, Harvard Business School's case study methodology whereby students come to class every day to analyze business issues and then work in a classroom setting to identify solutions with peers is a skill that's critical for entrepreneurs. Spotting a business issue or need and then working to solve via a solution is the foundation of any good business and this is what the school trains its students to do on a daily basis. By the end of the two years, students have gone through hundreds of cases and, as a result, developed a skill that's important for entrepreneurship. The school's case study methodology is an underrated aspect of what makes Harvard Business School a great program for entrepreneurs.
Thanks to Carlos Castelán, The Navio Group!
---
#3-UCLA Anderson School of Management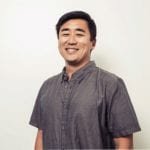 I believe UCLA Anderson School of Management has the best entrepreneurship program, especially for MBA programs, simply because of the resources available. First off, UCLA Anderson is filled with an incredibly diverse student body, providing opportunities to work with people with very different background. On top of that, UCLA Anderson offers a program called the Business Creation Opportunity, allowing students to pursue launching their company, while still in school. Through the program, you are provided with a knowledge advisor who was either an entrepreneur or investor in a field tied to your idea. Lastly, and most importantly, UCLA Anderson has the Price Center for Entrepreneurship and the UCLA Anderson Venture Accelerator. The Price Center is an incredibly resource led by Elaine Hagan and offers opportunities to find advisors, investors, and help. The Anderson Venture Accelerator is an amazing co-working space to begin building your company and also offers great programming with speeches, info sessions, and office hours.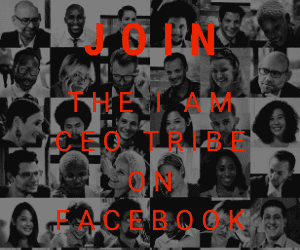 Thanks to Theo Lee, KPOP Foods!
---
#4- Two programs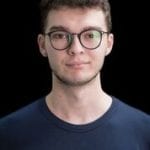 I've completed many entrepreneurship courses, listened to tons of podcasts and read hundreds of articles/blog posts about that. With all that I believe that the best entrepreneurship program is Techstars, as I'm one of the alumni and it's been the best school of life for me where I learned about everything I need to build a company and how important it is to build connections from the very beginning. Also, I'd highly recommend Startup School by Y Combinator as it has excellent resources and are very efficient for beginning entrepreneurs.
Thanks to Vlad Calus, Planable!
---
#5- Chapman's launch labs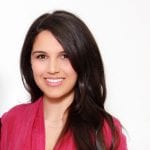 Entrepreneurs can go to any school to gain skills to start a business, but one program I think is critical for anyone who wants to be entrepreneur is to get involved with the entrepreneurship programs on campus. I went to Chapman and the launch labs was an amazing facility that anyone who wanted to start a business could apply to be apart of. They gave us advice, tools, and resources to start our businesses and without that I'm not sure Beeya would be where it is today.
Thanks to Ladan Davia, Beeya!
---
#6-MIT Sloan School of Management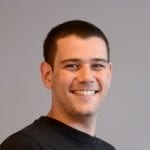 In my view, the best Entrepreneurship school in the world is the MIT Sloan School of Management. Here's why: Selectivity: it's so hard to get in that you're bound to be surrounded by some of the best minds in business. In my view, this is the fastest way to up your game in entrepreneurship. Students are also likely to be good co-founders and you can find great connections for life. Faculty: apart from MIT's world-renowned scientists, one of the key figures in the school is Bill Aulet. He's one of the leading experts on  entrepreneurship worldwide. In contrast to other theoreticians, he's also walked the talk and built several multi-million dollar companies and led high-profile exits in the past. It's worth being in MIT Sloan just to have access to him. Practices: MIT is famous for their innovative educational practices. For example, they often put people from different disciplines under one roof to foster collaboration and new ideas. So you're likely to work alongside engineers, biologists and other non-business people on real projects. That's much more valuable to an entrepreneur compared to working with the same type of people on virtual projects. Funding: The school encourages startups and internal projects and rewards the best ones with funding. A good number of startups come out of MIT Sloan every year and some of the best companies in the world were co-founded by MIT alumni (Intel, HP, Koch Industries, to name a few).
Thanks to Trifon Tsvetkov, Regiondo!
---
What's the best entrepreneurship program/ school? Tell us in the comments below. Don't forget to join our #IamCEO Community