As musician Frank Zappa once said, "So many books, so little time." For a business owner or budding entrepreneur, books can be a life preserver. Of course valuable lessons often come from doing. Business lessons can be learned by trial and error and putting yourself out on the line. But the same lessons can also be had from a book. Reading about the errors and triumphs of other business leaders can prevent you from making mistakes and push you in the direction of success. Beyond lessons, a good business book can inspire you to lift your business to an even higher level. Below are a selection of business books chosen as favorites by entrepreneurs and business owners.
#1-The Tipping Point by Malcolm Gladwell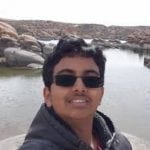 Although this book is not specifically speaking directly about business plans or strategies, it still provides valuable insight when starting a business. This book explores the psychological and social factors that separate a very successful business from the ones that aren't so successful. By reading this book, one can gain valuable advice on how to make sure one's business reaches a tipping point and grows exponentially.
Thanks to Rithvik Musuku, Advancing Science Worldwide!
---
#2- Great by Choice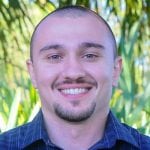 Jim Collins is probably my favorite business writer and this is my favorite book written by him. In the book, he uses actual case studies of companies and talks about the principles that helped them succeed or fail. He also breaks down other factors like luck, frugality and how they impacted winners and losers. My favorite aspect of the book is that he takes success principles from other disciplines and applies these to fortune 500 companies. Not only can you apply some of the lessons to your business, but to your self-development as well. It's a must read for any entrepreneur or intrapreneur. An all in one business book.
Thanks to Sean Dudayev, Frootful Marketing!
---
#3- Leaders Eat Last by Simon Sinek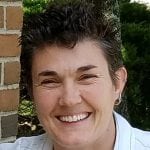 This is a phenomenal read or even better on audio as it is read by the author. Sinek is wildly insightful regarding the physiology and psychology behind what drives people to improve their mindsets at work, perform better, and support their leadership and company. He gives copious examples and explanations of leaders within companies, CEO's, etc who have led effectively and some that have not. GREAT resource for both those working on and those working in a business!
Thanks to Margaret M. Koosa, The Alchemists!
---
#4-The way we are working, isn't working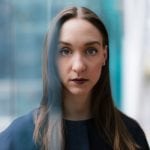 My favorite book is The way we are working, isn't working by Tony Schwartz. It gives great insight on how to be your best self-depending on which energetic stage you're in, it compares business to sports and makes excellent recommendations for an elevated state in which to work.
Thanks to Ashley Werhun, Mentorly!
---
#5- Traction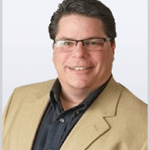 Traction helped us establish a system for running our business. By breaking down organizations into their key components, *Traction* gives readers a real-world, practical how-to guide for running their business (assuming they have a good integrator, which is a concept you'll understand better after reading the book). What I can say with 100% confidence is that as a result of reading *Traction*, my business partner and I communicate much better as co-owners, our roles are more clearly defined, and madison/miles media is a more focused company. We quickly identify, address and fix company issues; employ the right people; have more productive meetings, and are surpassing our yearly goals — all while keeping our staff more informed.
Thanks to Adam Weiss, madison/miles media!
---
#6- Mastering Agility – Successfully Navigating Uncertainty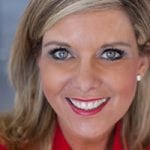 Currently my favorite business book is Mastering Agility – Successfully Navigating Uncertainty by Hans Amell and Kurt Larsson. This is an important book that all CEOs need to read. In today's turbulent business landscape where businesses can sail of course exponentially faster than any other time in our history it is vital that organizations master agility. Amell and Larsson address the inhibitors of change – processes, IT, company structure, culture and the need that contemporary CEOs need tools to make changes and adjustments rapidly – aka agility. As they say in the book – get agile or die.
Thanks to Jo Trizila, Pitch PR!
---
#7- How to Be a Cash Flow Pro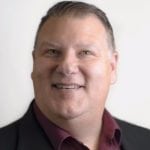 According to a U.S. Bank study, 82% of business failures are due to poor cash flow management or poor understanding of how cash flow contributes to business. At some point during every business's life cycle, cash flow becomes a challenge. How to Be a Cash Flow Pro educates its readers on what cash flow is and how it differentiates from profits. More importantly, it also includes 50+ impactful tips that will help business owners avoid falling victim to the travails of poor cash flow management. Reading this book just might help prevent your company's failure!
Thanks to Chip Gregory, Gregory-Fowler Media!
---
#8- Play Bigger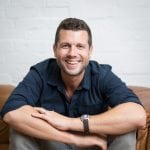 As with most Silicon Valley books there is a survival bias to be wary of, however, "Play Bigger" by Christopher Lochhead, Dave Peterson, Al Ramadan, and Kevin Maney illuminates how category-defining businesses always win and then gives you a playbook on how to build one yourself. For me, as building a category-creating business is one of the most exciting challenges you can have, reading this book reframed my entire approach to building businesses and is relevant for any aspiring entrepreneur.
Thanks to Paul Archer, Duel!
---
#9- The E-Myth: Why Most Businesses Don't Work and What to Do About It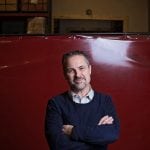 The book that made the biggest difference to my third-generation family business, Reliance Foundry, was Michael Gerber's landmark book /The E-Myth: Why Most Businesses Don't Work and What to Do About It.When my brother Brent Done and I took over the helm of our traditional manufacturing company, we fell into many of the "Technician" traps  documented in Gerber's book. Carrying the long legacy of our company meant it was easy to focus on making history repeat, instead of really seeing where our business was working best. Gerber's book helped us pivot, so that we were no longer staring inward to our historical  expertise, but rather looked outward, to see what we were doing best for our current clients. In some ways, we'd been trapped trying to re-invent the wheel. This is a literal truth in our case because we provide industrial steel wheels! Historically we'd offered custom casting, and we did not understand the potential power of our stock items.
Thanks to Brad Done, Reliance Foundry Co. Ltd!
---
#10- 80/20 Sales and Marketing by Perry Marshall
All business leaders have to shoulder the responsibility of their company on their shoulders. Do you ever run into situations where you feel you're spread too thin? You ever wish you had another set of hands to help you execute better? We all know this feeling too well, and 80/20 Sales & Marketing by Perry Marshall helped me resolve these feelings in an unbiased and measured way. Perry is known for his books on Google and FaceBook Advertising, but in this book he goes into deep detail on Pareto's 80/20 Principle. While Pareto's Principle is well known, in this book he focuses on finding the 80/20 within the 80/20. Perry teaches readers how to identify the areas of your day and life where you are most effective, and how to remove yourself as a bottleneck from low pay-off activities. While reading this book, you'll likely start to find areas of your life where you can eliminate yourself, and identify the areas where you should increase your focus. I recommend this book to all executives at any level of their career. This is a great read if you want to master scale, time, and efficiency.
Thanks to Bryan Uribe, Yofii,Inc.!
---
#11-Total Money Makeover
Ask almost any successful business owner and you'll find most of them have a voracious appetite for books. For me personally I try to read at least one new book every 2 weeks. While they aren't always business books, some of the most influential ones are also some of the most cliche – 4 Hour Work Week by Tim Ferris and E-Myth Mastery by Michael Gerber. However one that I would highly recommend would be Total Money Makeover by Dave Ramsey, financial competency is a critical tool for business owners.
Thanks to David Batchelor, DialMyCalls!
---
#12- The E-Myth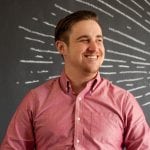 I try to read about a book a week, which adds up quickly over the years. Looking back there are only a handful of books I would recommend to entrepreneurs and new business owners. The E-Myth Revisited instills in the readers mind the need for them to serve as the entrepreneur, manager, and technician in their business. Many businesses fail due to leaders being stuck in one of the three categories and unable to break out. I'd highly recommend
this book to anyone who's starting a business, or is looking for guidance as they expand.
Thanks to Brandyn Morelli, BrightLab!
---
#13- Joseph Jaworski's Synchronicity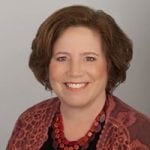 The Inner Path of Leadership inspires us to lead from the inside out as well as the outside in. When we do so the invisible powers of all synchronicity, magic and luck the world has to offer start collaborating with us in often surprising and unexpectedly delightful ways. This book shows leaders how "listen" to realities that want to emerge in this world and acquire the courage to manifest them.
Thanks to Cristina Smith, Yoga for the Brain!
---
#14- Good to Great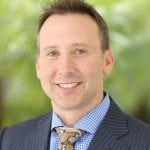 My favorite book is Jim Collins' Good to Great: Why Some Companies Make the Leap…And Others Don't. Collins' book addresses a single question: 'can a good company become a great company, and if so, how?' Based on five years of research comparing teams that made the leap to those that did not, Collins found that greatness was really a function of choice and discipline, not something that happened because of circumstances. I've taken that lesson to heart and have applied it to both my roles as President of my company and Co-CEO of my family.
Thanks to Jeff Oddo, City Wide Maintenance!
---
#15- The One Minute Manager by Ken Blanchard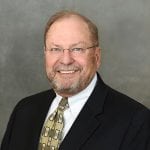 Still a classic, The One Minute Manager helped teach me how to stay focused in a corporate world of distractions and get more important issues accomplished in one day. One Minute Management is an excellent way to get quality results from your team. It is easy to read and embodies the fundamental principles of people management we are instilling in our management team as we grow our business.
Thanks to James Canada, Alliance Technologies LLC!
---
#16- The Five Dysfunctions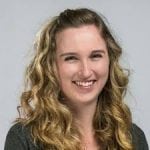 One of our company's favorite business books is *The Five Dysfunctions of a Team *by Patrick Lencioni. This book is a fictional fable about a startup company and its new CEO. The new CEO quickly realizes the company is setting itself up to fail if the team can't work together. The book then goes into the five dysfunctions preventing this team from succeeding. Companies may see a little bit of themselves in this book, while employees will not be able to help but see themselves and their co-workers in the dimensional characters.
Thanks to Keri Lindenmuth, KDG!
---
#17-Lost and Founder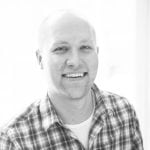 Lost and Founder, by Rand Fishkin is an amazing book that I highly recommend to CEO's of startups. It's a brutally honest story of what the startup world is really like. Spoiler alert: It's not the fairy tale story we see from Silicon Valley, where someone with a revolutionary idea hustled, secured millions in funding, and made billions. Instead, it shows exactly how most startups fail, and why getting capital can actually destroy what would otherwise be a good business. This book completely changed the way I look at my own company. Rand is also a great storyteller, making the book hard to put down.
Thanks to Brandon Andersen, Ceralytics!
---
#18-  The Startup's Owners Manual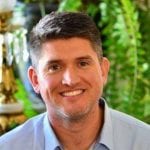 The book that changed my perspective on starting a business and how to grow one is The Startup's Owners Manual, by Steve Blanks. For me, Steve laid out all of the pre-work that was needed to be done before a company should even be started. From getting out of the building and getting feedback from random strangers, to being on top of your company and not in it, Steve takes real-world examples and explains everything in detail. He gave me the confidence and the reasoning to get the ball rolling on becoming an entrepreneur. I read his book over 6 years ago and still reference it till this day. My company is projected to do over $14m in gross revenue in 2018.
Thanks to Gene Caballero, GreenPal!
---
#19- Influence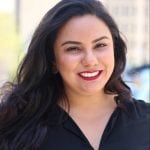 I love Influence by Robert B. Cialdini. I think it stuck with me because I read it as an undergrad studying communication and it really set the groundwork for how I would eventually see myself as an entrepreneur. The book itself is not salesy, it simply helps you understand the way people think, and using that knowledge, you can shape your value claim in a way that people will naturally respond to. I reread it every now and then and  always pick up something new that I missed the first few times around.
Thanks to Lynda Peralta, The Pocket Palette!
---
#20- The 7 Habits of Highly Effective People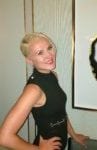 The book I come back to time and again is The 7 Habits of Highly Effective People by Steven Covey. Time and again, I have gained wisdom from this book. The first time I read it, I was inspired by the paradigm shift, where Covey told me to stop seeing myself as avictim despite my current  circumstances. Now that I've had success in entrepreneurship, what resonates with me is the abundance mentality. I have an infinite resource of ideas, and I don't have to compete with anybody. There's literally room for all of us.
Thanks to Maryna Shkvorets
---
#21- Principles by Ray Dalio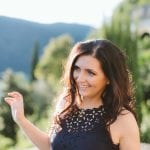 Principles are fundamental truths that serve as the foundations for behavior that gets you what you want out of life. They can be applied again and again in similar situations to help you achieve your goals (Ray Dalio). This book provides guidance and allows the reader to focus on what's truly important. Building a system to guide one's behavior, in a consistent manner, unlocks insights and possibilities. Mr. Dalio's work principles focus on building and nurturing meaningful relationships – and WHO is more important than WHAT. A successful business leader must create a culture where it is Ok to make mistakes – but it is imperative to learn from those mistakes. Train your team, test new ideas, learn, evolve and build your integrity are the cornerstone principles to thrive and build a successful business.
Thanks to Nataliya Grygoryeva, Araliya Valuation Consulting!
---
#22-How to Win Friends and Influence People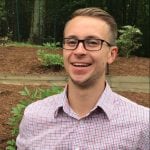 My favorite book has to be the renown How To Win Friends and Influence People by Dale Carnegie. The principles taught in this book are essential to being not just a good and honest person, but also being an ethical and respectable business person as well. People and relationships are at the core of everything we do in business, which makes this book a crucial resource for growing and sustaining a business.
Thanks to Andrew Schutt, Elevated Web Marketing!
---
#23-Crush it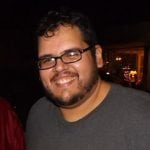 One of the best books I have read is Crush it! By Gary Vee. This books talks to the American entrepreneur on engaging in the new world of digital. As a digital marketer is shows the opportunities available to any company no matter how exciting or boring it might be. It helps connect you with an opportunity to scale with hard work and dedication. It actually helped me start a digital marketing Podcast that grew to number #50 on iTunes for business after 3 weeks.
Thanks to Jonathan Alonso, CNC Machines LLC!
---
#24- Challenger Sales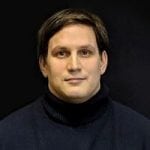 Challenger Sales by Matthew Dixon and Brent Adamson was crucial in defining how we at PARiM Workforce Software communicate with our customers and leads. It offers a window into the world how the corporate sales process works in the online-first world from research down to the final purchasing decision. And an approach how a small and agile team can get win deals when competing against firms with budgets 10x or at times 100x their own.
Thanks to Robert Jakobson, PARiM Workforce Software!
---
What's your favorite inspirational business book? Tell us in the comments below. Don't forget to join our #IamCEO Community.