Answer
6 Entrepreneurs Share Their Thoughts on The Trend of Entrepreneurship for The Last Ten Years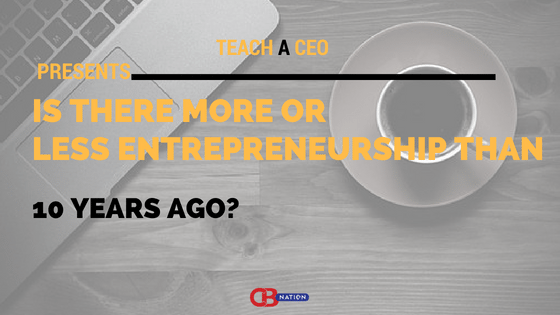 With technology growing each day, a lot has changed in the field of entrepreneurship. It's now easier to start a business than it was ten years ago due to new discoveries and explorations of opportunities. Despite of some of these positive changes, there are still people who don't find entrepreneurship attractive enough to venture in it. We asked entrepreneurs and business owners their thoughts on the trend of entrepreneurship for the last ten years and here's what they had to say;
#1- It's now easier to start a business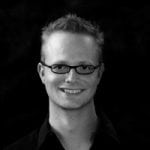 I believe there has never been an easier time to start a business than right now. With platforms like Shopify along with drop shipping, the barrier to entry to have an online business specifically is very low. Social media has glorified Entrepreneurship to being you running your company from the beach on the other side of the world which is obviously a stretch. Online education to get your business started is now easy to find with online classes, Facebook groups, and every topic about digital marketing covered on blogs. Together, an influx of people has taken the leap to become an Entrepreneur.
Thanks to Michael Moran, Private Label Extensions!
---
#2-Without a doubt there is more entrepreneurship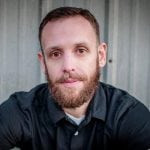 So much so in fact that it has become "in-style" to be an entrepreneur. I remember seeing a guy on TV listed as an entrepreneur when I was a kid, and asking my dad what that meant. He told me that it meant that he was broke and a just a dreamer that didn't accomplish anything, so entrepreneur was the title he picked. Now, that title is a badge of honor. I actually think that there is people trying to be entrepreneurs that aren't cut out for it! It's more of a talent than it is learned, yet colleges offer classes on it now. What really turned the tides was tech. Once the internet started being used to make billions of dollars for individuals labeled as "dropouts", entrepreneurism got pushed into the limelight! Really it's just intuition to see something that doesn't exist, guts to go after it, and grit to stick with it as it will fail, stall, and get told you can't win. Can those things be taught? I say no. However, with entrepreneurism getting it's moment, there is likely many people that are actually cut out for it, but for some reason that didn't chase it, that will now start businesses. Truly, it's the most exciting time in human history to be ambitious and driven!!!
Thanks to Nick Glassett, Origin Leadership Group!
---
#3- It's more redefined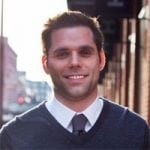 In my opinion, there is absolutely more entrepreneurship than there was ten years ago. One of the main reasons for this is that entrepreneurship as a whole has been redefined. Gone are the days of someone having to raise money from investors or take a second mortgage out on their house to create a business. With all of the advancements in technology, our society is now at a place where becoming an entrepreneur is as easy as launching a website with a 10 minute tutorial found on YouTube. Beyond how easy and convenient it's become, I think another important aspect of new-age entrepreneurship is the fact that we now work in a world without borders. In my own business I work with a dozen freelancers and 90% of them are in other countries like the Philippines and India. The ability to more easily create a business and hire talent for a fraction of the cost of a U.S. worker makes entrepreneurship easier to attain and because of these simple reasons, more people have begun.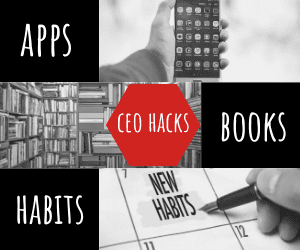 Thanks to Ron Stefanski, JobsForTeensHQ.com!
---
#4-There's definitely more entrepreneurship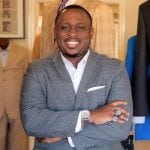 This due, in large part, to the e-commerce and ability to develop, build, market and make a living through social media platforms. Relative unknowns can amass enough of a following to easily reside in the 1-2% of income earners. No longer do entrepreneurs have to work through the traditional kingmakers to become successful. They can go directly to the client, and establish a name for themselves, without having to be subcontracted through a larger firm. Even regular, ordinary people can become known through their social media network and self-employed social media influencers. Many making over 6 figures just to test, wear, post or review products for major brands.
Thanks to William Wilson, William Wilson Clothing!
---
#5- It's more and has become socially acceptable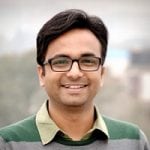 Certainly, there is more entrepreneurship than 10 years ago. People are more enterprising these days, have the right tools and starting a business has become a lot cheaper than it used to be. Also, entrepreneurship has become socially more accepting in the societies than it used to be. Another factor is the financial stability of families. As families are more financially stable, even young college graduates are now not averse to taking risks as they know they don't have to work for just survival. They can try more things in life, taking bigger risks and with the increase in fundraising options often those are paying off. So clearly a lot has changed in the entrepreneurship ecosystem, for the good.
Thanks to Abhinav Sahai, Irayo!
---
#6-There is less entrepreneurship each year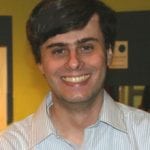 There is a multi-decade long-term downward trend in the survival rates of startups and small businesses in the United States for reasons that are unclear. Despite the hype and popularity of startups in the media, this trend is apparently also true in Silicon Valley. The United States consistently tops  surveys of the best places in the world for new start-ups, so if this trend is true in the United States similar trends are playing out world-wide (and the NYT article I cited also talks about world-wide trends). If the long-term trend is that every year new businesses and new start-ups are ever more likely to fail, then surely this means each year entrepreneurs are also ever increasingly likely to fail. You could argue this means the few surviving entrepreneurs each year are perhaps better than the ones in previous year, since they survived harder odds. But the more logical argument is that, since there are fewer successful entrepreneurs each year, there is less entrepreneurship each year, over a multi-decade trend. Ten years ago we were in the midst of the Great Recession, so that is not necessarily the best starting point for comparison. There are generally going to be more entrepreneurs during a boom than during a bust, but it is something of a meaningless comparison if the long-term trend in successful entrepreneurship continues downward.
Thanks to Werner G Krebs, Acculation!
---
Is there more or less entrepreneurship than 10 years ago? Tell us your thoughts in the comments below. Don't forget to join our #IamCEO Community