Bookshelf
18 Entrepreneurs List Their Favorite Inspirational Business Books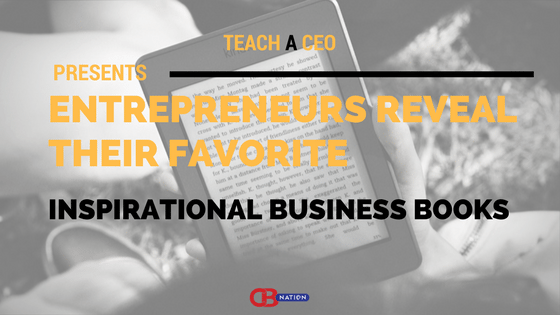 As musician Frank Zappa once said, "So many books, so little time." For a business owner or budding entrepreneur, books can be a life preserver. Of course valuable lessons often come from doing. Business lessons can be learned by trial and error and putting yourself out on the line. But the same lessons can also be had from a book. Reading about the errors and triumphs of other business leaders can prevent you from making mistakes and push you in the direction of success. Beyond lessons, a good business book can inspire you to lift your business to an even higher level. Below are a selection of business books chosen as favorites by entrepreneurs and business owners.
#1- Show your Work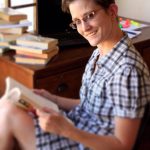 My favorite business book is Show your Work by Austin Kleon. As a former perfectionist, this book showed me how to celebrate every stage of my process and take joy in being creative. As I read this book for the first time, I shared my thoughts with my Facebook Group. It was interesting to see their thoughts on it too. I enjoy this book and frequently go back to it for reference.
Thanks to Mandy Halgreen
---
#2- The Compound Effect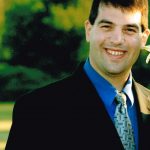 The Compound Effect by Darren Hardy is a quick & essential read for anyone who is on the journey to becoming a successful entrepreneur. You may have heard of the beneficial effects of compound interest when it comes to investing. In this book Darren explains how the same compound effect will help propel you toward success in your business. The key is taking action daily, no matter how small, to move your business forward. At first, the changes will not be perceivable. But over time, consistent, daily action toward your business goals will lead you to build the success you want.
Thanks to Joseph Muench, RxJ Solutions, LLC!
---
#3- The One Thing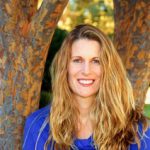 The ONE Thing: The Surprisingly Simple Truth Behind Extraordinary Results by Gary Keller. It's a simple premise, focus on one thing at a time and don't get caught up in multitasking, as super focusing on one thing is where the magic happens. I can attest to this in my business too. When I'm trying to do too much at one time, I don't get very much done at all. However, when I look at my todo list, and pick out the one most important thing and laser focus on that, amazing things happen!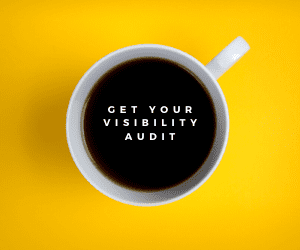 Thanks to Heidi McBain
---
#4- Leading From the Front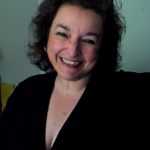 One of the best books I've read is Leading From the Front: No-Excuse Leadership Tactics for Women by Courtney Lynch and Angie Morgan. Whether youare leading a team of many or you are a company of one, their advice is excellent (and it¹s not just for women). Favorite chapters include Courage+ Initiative+ Perseverance+Integrity = Success which explores how to decide what you want, take steps to accomplish it, stick with it when the going gets tough, and remain true to yourself as you strive for it and When Faced with a Crisis__Aviate, Navigate, Communicate ‹ a phrase taught to pilots when faced with a crisis.
Thanks to Rita Schiano
---
#5- The Art of War by Sun Tzu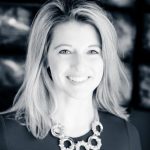 One of my favorite business reads still to this day is The Art of War by Sun Tzu. It was first recommended to me by an attorney as I stepped out to start my own Public Relations and Marketing Agency. This book can be interpreted in many different ways, but I've applied it to work, family, friendships and any challenges that life's journey has brought my way. I refer back to The Art of War often, as it teaches the fundamentals to live a whole and honorable life. It helps me examine what I'm doing right as a leader and as an individual, and what I can do to change my direction or course of action for the better. One principal from the book I have focused my attention to as a leader is to help maximize the potential of each team member and help equip them with confidence to succeed.
Thanks to Megan Baker, Baker Public Relations!
---
#6- Good to Great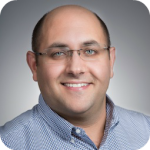 My favorite business book is "Good to Great: Why Some Companies Make the Leap…and Others Don't" by Jim Collins. I have re-read it almost every year for the past 8 years since starting Shift Recycling. I have found the concepts relevant for the various stages of our business from start-up to a growing organization of over 135 people. It has helped me avoid the most common pitfalls that entrepreneurs make as they move from a small team of enthusiastic go-getters to a well-oiled machine. I would highly recommend the book to all business leaders.
Thanks to Gary Diamond, Shift Recycling!
---
#7- Play Bigger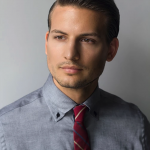 This book explains how you cannot build a legendary company without building a legendary category! Just like Elvis wasn't just the King, but a category king! It's not about disruption anymore, its about creation! Category kings are the explosive and enduring companies that create value over time by opening up a category with vast potential and setting themselves up to control the majority of it! Category kings take 70-80% of the category economics! Category kings become famous brands because they become the symbol of the whole new category. Like-> Xerox, Google, Uber.
Thanks to Daniel Nyiri, 4U Fitness!
---
#8- The Tao of Negotiation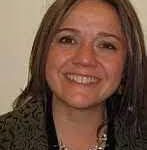 There are a few books with messages so essential and powerful that I return to them every few years to remind myself of their contents. One of these is *The Tao of Negotiation* by master mediator Joel Edelman and co-author Mary Beth Crain (Harper Paperbacks, 1994). One of the book's many wise gems that hit me on my most recent reading was: If you follow one rule in business, you can throw out everything else: Deal with an honest person. That's self-explanatory! It also suggests that each of us should be that honest person. Other terrific reminders that always give me lots to think about: attitude and intention are the most powerful tools of human existence, a dispute isn't a dispute until it's a dispute, accept where you're at and embrace your errors as guideposts, options always exist, and whatever you avoid, disown, or are unwilling to deal with is going, sooner or later, to run your life.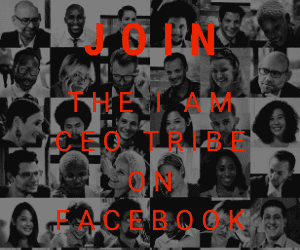 Thanks to Sharon Woodhouse, Conspire Creative!
---
#9- Competing Against Luck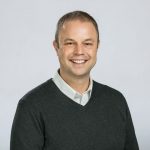 One of the books we use to influence our own business strategies and decisions is *Competing Against Luck* by Clayton M. Christensen. This book asks businesses and product creators to utilize the Jobs to be Done strategy. What job are customers hiring your product or service to do? This book enables business owners to take a step back and ask themselves: Am I completing this 'job?' Should I re-visit our product or service to help achieve our customers' goal better?
Thanks to Kyle David, The Kyle David Group, LLC!
---
#10- Smarter, Faster, Better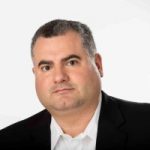 Smarter, Faster, Better: The Secrets of Being Productive in Life and Business by Charles Duhigg. This book has more information per page along with excellent examples to show how this information is used than any other book I have read. The stories are compelling, the concepts are clear. It presents clear real-world lessons to apply the knowledge to your work and life quickly. What stood out was the eight essential productivity concepts and how companies that implement them increase productivity. Through case studies, he shows how companies apply different principles to achieve their goals. This is where I learned the most. After reading the book, I was able to better assemble a strategy to increase my productivity and then implement it into my company. As the leader of an IT company with more than 600 employees worldwide, I often see an employee struggling with productivity; I suggest this book. The feedback
I have received has been very positive.
Thanks to Ian McClarty, Phoenix Data Center, LLC!
---
#11- The Lean Startup by Eric Ries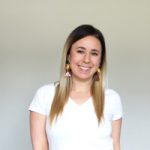 The Lean Startup is a must read for any new entrepreneur or intrapreneur. It's purpose is to help startups get a minimum viable product off the ground as quickly as possible so that the customer feedback loop can begin and the product/service can rapidly adapt to important feedback. It essentially provides a step by step guide and highlights a bias to action to get actual information rather than paralysis by analysis. The book is an easy read and will get to get any new product/service up and running – quickly, but methodically.
Thanks to Ally Compeau, Woof Signs!
---
#12- Principles, Ray Dalio

This is a mindset book for all entrepreneurs. Anyone who has goals and dreams needs a way to pressure test their path forward. Principles opens your eyes to a way of thinking where you can not only identify opportunities but know which ones to make bets on. In addition, Principles remarkably applies not only to business but also to personal relationships and investing/finance. From the perspective of someone who needs to manage change, create culture, and lead organizations, this book heightens your abilities stand out and create a human-centered framework for success.
Thanks to Phedra Arthur, Learn to Soar Media LLC!
---
#13- The Art of Action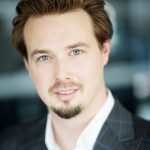 The Art of Action: How Leaders Close the Gaps between Plans, Actions and Results by Stephen Bungay. "Today hyper-adaptability is more important than economies of scale and corporate process efficiency. Companies needs to organize in autonomous teams and align them towards the most important goals. They need to be more agile. This is the best book I read describing this shift towards a new normal in organization and how to build and lead them.
Thanks to Patric Palm, Favro!
---
#14- Grit: The Power of Passion and Perseverance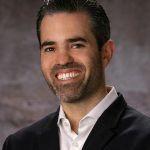 My favorite business book is Grit: The Power of Passion and Perseverance, by Angela Duckworth. The book discusses the notion of success and delves into the everlasting question: Why do some people succeed, while others fail? We're programmed to think that those who are naturally talented or gifted have been set up for success, and that those of us who don't share those same gifts or talents don't have the ability to achieve greatness. Through her interviews with dozens of high achievers and her own personal experiences, Angela concludes that talent is hardly a guarantor of success and that the secret to outstanding achievement is not talent, but a focused persistence called grit. The book serves as a great reminder that even when you're feeling like you're at a disadvantage, with hard work and perseverance you can succeed.
Thanks to Ben Gold, QuickBridge!
---
#15- Expert Secrets by Russell Brunson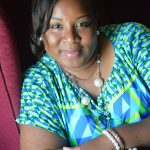 My favorite Business Book is Expert Secrets by Russell Brunson. This book is a powerful tool for aspiring and even current entrepreneurs. This book allows you to dig deep into your false belief around money and fear. This book literally will blow your mind on the content that most pay 1000's of dollars for. There is a section in this book that digs deep about funnels. You must get this book. It will change your mindset around money & funnels.
Thanks to Sharlrita Deloatch, Sharlrita Speaks!
---
#16- The Origin and Evolution of New Business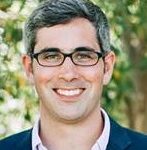 One of my favorite business books is The Origin and Evolution of New Business and it standouts from traditional business books (written by consultants or famous CEOs) because it is based on ~10 years of research on INC 500 CEOs so offers more realistic data/advice for starting a business. A few of the main points from the book that are a bit counter-intuitive: -90% of the INC companies do not offer a unique product or service. 88% of INC CEOs reported their success was mainly due to the exceptional execution of an ordinary idea Most of the INC CEOs imitated someone else's idea that they often encountered in the course of a previous job. Reading this book really helped guide my journey – I worked in the solar/energy efficiency industry for 3 years to identify opportunities and learn about the industry before founding OhmHome. So my takeaway is going work in an industry that you are interested in, identify opportunities/good business models, and execute well on an ordinary idea.
Thanks to Chris Collins, OhmHome!
---
#17- What got you here won't get you there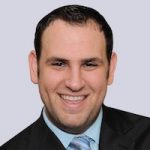 My favorite business book is What Got You Here Won't Get You There: How Successful People Become Even More Successful by Marshall Goldsmith. It really opened my eyes to the importance of changing your entire outlook on life if you want to achieve success. You can't simply keep doing the same things and thinking the same way and expect that it will lead to success if it hasn't already. Often, achieving success in business means fundamentally changing the way you approach problem-solving and this book will teach you how to do that with confidence. *
Thanks to Jack Anzarouth, Digital Ink Marketing!
---
#18- The Outsiders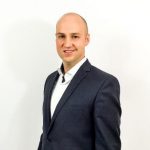 Hands down my favorite book is The Outsiders by William Thorndike. Thorndike does an incredible job of telling the story of eight different CEO's and how they mastered the art of capital allocation. It's easy to read and really gives you an understanding into resource management and allocation. Even those who are less interested in finance typically find it an entertaining and informative.
Thanks to Carter Johnson, United Business Leaders!
---
What's your favorite inspirational business book? Tell us in the comments below. Don't forget to join our #IamCEO Community.