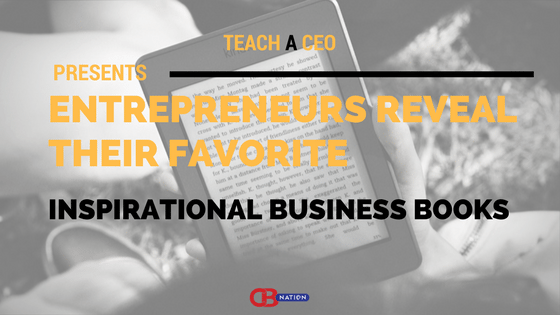 As musician Frank Zappa once said, "So many books, so little time." For a business owner or budding entrepreneur, books can be a life preserver. Of course valuable lessons often come from doing. Business lessons can be learned by trial and error and putting yourself out on the line. But the same lessons can also be had from a book. Reading about the errors and triumphs of other business leaders can prevent you from making mistakes and push you in the direction of success. Beyond lessons, a good business book can inspire you to lift your business to an even higher level. Below are a selection of business books chosen as favorites by entrepreneurs and business owners.
#1- Hacking Growth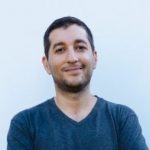 Nowadays my favorite business book is Hacking Growth: How Today's Fastest-Growing Companies Drive Breakout Success. It brings a content combination of marketing concepts, agile-lean methodologies, analytics and user research practices, blend together for growing a digital company.
Thanks to Marcelo Lopez, UruIT!
---
#2- Start With the Why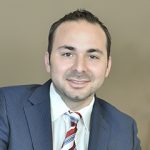 My favorite business book is Start with the Why by Simon Sinek. The book provided a deeper perspective of the driving force behind an organization and helped me to see what our organization, Abby Connect, should be focused on to maximize success. It helped me ask everyone at our company why we do the things we do, especially when it came to daily operations. It allowed us to expand initiatives and try new things that have helped us to grow the business.
Thanks to Nathan Strum, Abby Connect!
---
#3- Crushing It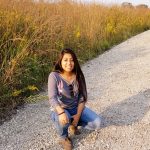 My favorite business book by far has to be Gary Vee's Crushing It. This book has social media marketing concepts that are unheard of to many CEOs. Covering specifics from how to use hashtags to how to cater content to each social network to how to translate social media followers to paying customers, this book covers it all. On top of that, who doesn't need the extra rah-rah motivational content to keep going with their businesses? Gary provides all these things, along with countless examples of businesses and success stories of people who've taken the advice and created wealth from taking this book's predecessor, *Crush It! *into account. It's hard not to get motivated to see huge results when reading this book.
Thanks to Karen Chalco, AdvisifyMedia!
---
#4- All In: 101 Real Life Business Lessons for Emerging Entrepreneurs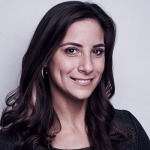 *All In: 101 Real Life Business Lessons for Emerging Entrepreneurs *by Bill Green is far and away my favorite business book. Having started his business with practically nothing, Bill Green was able to become one of the most successful serial entrepreneurs out there and this book talks about all the important insights he's picked up along his way to the very top. As an entrepreneur, I found this book not only useful from a practical business standpoint, but also inspiring. It's a book that energizes the blood running through any entrepreneur's veins and it's lessons rejuvenate the fiery spirits of anyone going through rough patches in their business venture.
Thanks to Jennifer Roquemore, Resume Writing Services!
---
#5- The Richest Man in Babylon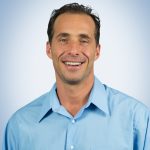 This is my " one favorite – essentially how to create wealth. I listen to this one about once a year and the best line, which I've been practicing for WAY over 20 years is to live on 10% less than your income. I've been doing this since I was 20, saving and investing in everything from stocks to bonds to funds. I now have a 7 digit portfolio and am proud of it, soon to be 8!
Thanks to Randy Carr, World Emblem!
---
#6- Leaders Eat Last
Leaders Eat Last: Why Some Teams Pull Together and Others Don't by Simon Sinek The aspect of "Leaders Eat Last" that resonated with me most was the stress placed on emotional and psychological well-being, and its connection with leaders, teams and the workplace environment. Simon Sinek brings a very empathetic stance to the topic of work, and offers a comforting and caring outlook on the way in which an employee's emotional state at work can hugely affect their life at home. Additionally, I related to the emphasis on honesty as a tool for creating an environment for employees to thrive in. I have found that being open and honest is reciprocated by my employees, which has led to a climate that is balanced and controlled by all parties involved.
Thanks to Nick Riesel, Free Office Finder!
---
#7- Wishes Fulfilled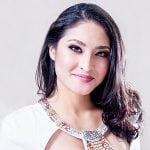 Hands down, one of the best books to read is Dr. Wayne Dyer Wishes Fulfilled. This is a must read of any entrepreneur. The book is more than just a skill of manifestation — the book focuses on mindset. We are so cluttered with negative , regressive mindset that we do not focus on the goals. Dr. Dyer asserts that we must visualize our goals or desires and become that desire. But more than that, he shows you how. I'm obsessed with the psychology of the mind and how we make decisions; after all, I am a marketing strategist. But I am even more obsessed with Dr. Dyer's forward-thinking mind set. Don't hold yourself back – dreams die if you let them, but a shift in mindset can transform you into a limitless entrepreneur.
Thanks to Vicky Llerena, Social Vibes Media!
---
#8- Scaling Up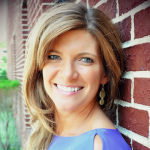 My favorite business book is Scaling Up by Verne Harnish shares practical tools for growing your business that anyone can understand and learn from. This book is written so that every member of the company can get on board with the ideas and get aligned for what needs to happen to scale. It helped me with getting communication rhythms in place which was a necessity in a fast-growing business where lots of things were happening and changing. It helps to connect long-term strategic planning to what should be happening on a day-to-day basis. It is like a business textbook for me.
Thanks to Ginger Geldreich Jones, Jones Therapy Services, LLC!
---
#9- The Answer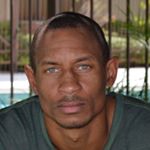 My favorite business book is *The Answer: Grow Any Business, Achieve Financial Freedom, and Live an Extraordinary Life *by John Assaraf and Murray Smith. This book has helped me set up my businesses, helped me develop my elevator pitch, and come up with an efficient tagline for my companies. *The Answer *helps the reader to rewire their brains for success and shows them how to attract business success. Since 2009 I have read this book at least once every year. By doing so I am able to come up with fresh strategies needed to keep growing a business. I also have recommended this book to several friends and business people. I can guarantee anyone who reads *The Answer* and practice what they have learned from it, will have a successful business and life.
Thanks to Vid Lamonte' Buggs Jr., 4-U-Nique Publishing!
---
#10- Building a StoryBrand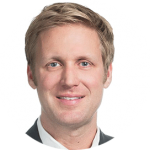 Building a StoryBrand: Clarify Your Message So Customers Will Listen by Donald Miller.Nike, Apple and Amazon all know how to make the customer the hero in the story and there is a reason why we love them so much. As the noise around us increases, companies who leverage the power of a story, with their customer at the center, stand out. I love the simple and yet powerful way this has helped several companies, including mine, get out of their own way and become customer-focused brands and grow their business as a result.
Thanks to Drew Goodmanson, Power Digital Marketing!
---
#11- The Lean Startup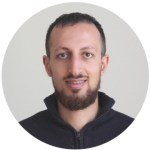 The Lean Startup: How Today's Entrepreneurs Use Continuous Innovation to Create Radically Successful Businesses* The Lean Startup applies science to entrepreneurship. It tells businesses, and especially startups, how to start small and simple, then grow through learning, testing, measuring, and rapidly innovating. It advocates "just-in-time scalability": conducting product experiments without massive up-front investments in planning and design. It shows the value of actionable metrics for decision-making and the importance of pivoting (changing course) when necessary."
Thanks to Artash Arakelyan, Incredo!
---
#12- Never Eat Alone by Keith Ferrazzi and Tahl Raz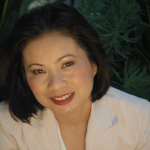 As the old adage goes, success is all about who you know, not what you know. But how do you know the right people? As Keith Ferrazzi explains in Never Eat Alone, getting to know the right people means expanding your network and connecting with as many people as possible. Reach out to people and first focus on how you can help others without expecting anything in return. Be a go-giver versus a go-getter. Deepak Chopra teaches the same principle in the Seven Spiritual Laws of Success. Do for others exactly what you want them to do for you. If you want people buy from you, buy from them first. If you want people to help promote your business, promote theirs first. The more you give, the more you will receive. Don't keep tabs. That's an utter waste of time. Treat everyone equally. Never burn any bridges. A person working in the mailroom today could easily move up the ranks and become CEO in a few years. They will remember you were kind to them should you need to ask for a favor in the future when they're in a position to help you.
Thanks to Ky Trang Ho
---
#13- The Ultimate Sales Machine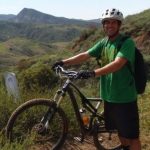 I read dozens of books a year and many of those books I will go back to from time to time. But The Ultimate Sales Machine by Chet Holmes is a book that really resonates with me from a practical standpoint. Unfortunately, Chet passed away in 2012, but he leaves us with an epic business success playbook. Chet focuses on 12 key categories and few of those really stood out to me. The book starts out by going overtime management, improving your training, and how to execute effective meetings. These three categories alone made a huge difference in my company and helped me personally become a more effective CEO. I have incorporated the effective meeting strategies and this has helped me continue to move progress along at the company and also keep me in touch with my team in a productive way. Entertaining business stories are mixed in with practical wisdom making this a fun read that you are sure to return to time and time again.
Thanks to Luke Peters, NewAir Appliances!
---
#14- Shoe Dog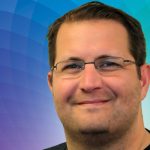 My favorite business book is "Shoe Dog" by Phil Knight. You may not know Phil Knight, but you certainly know his brand. "Shoe Dog" is a memoir from the creator of Nike. In his book, he discusses the trials and tribulations he faced while trying to build his business. From a start-up with very small loan, to a billion-dollar business, Nike has grown with the hard work and dedication of the entrepreneur behind it. It's inspiring to see someone build something from nothing. I can draw many comparisons to the way that I've built my own business. "Shoe Dog" is a memoir about fulfilling the American dream.
Thanks to Dan Wesley, CreditLoan!
---
#15- The Power of Choice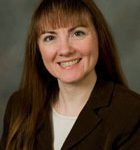 The Power of Choice (Ted Willey, 1988) is a book that completely changed my mindset and has shaped my professional and personal life. As an employee and then business owner, the concept of being completely accountable for your own actions lies at the very core of making responsible choices. If a client were to give you a million dollars and you had to travel tomorrow to Hawaii to receive it at 3:00 pm but you know a snowstorm is about to hit in the morning, what would you do? The answer is, get on the next plane immediately, camp out at the airport, charter a plane of your own.basically do whatever you can do to get there. Why not treat every client meeting or work responsibility with the same urgency and care? Therein lies the power of choice. Why drive the same way to work each day? What is stopping you from getting up early and taking the scenic route? Likely, your own choices. This book is required reading for everyone who wants to explore the limitless possibilities of business success, happiness and life.
Thanks to Elisabeth Galligan, Newberry Public Relations & Marketing, Inc.!
---
#16- The Effective Executive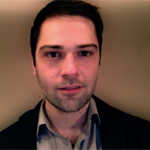 My favorite business book, hands down, is The Effective Executive by Peter Drucker. I believe everyone running a business should read this book at least 1 – 2 times per year. Maybe more. Every time I read it it yields even more insights and a-ha moments into how an effective, profitable and responsible business is run. There's absolutely no fluff—it's simply packed with information that has helped me develop amazing road maps to carry out project after successful project. At the core of the book are the concepts of figuring out what's best for the business (rather than what you want to do), creating effective action plans, taking responsibility for decisions and communication, and viewing everyone in your business as a collective entity (thinking and saying "we" rather than "I"). I recommend this book to anyone in any stage of business. Because effectiveness can be learned and developed like a muscle.
Thanks to Drew Cerullo, Better Profit Growth!
---
#17- Simon Sinek's Start with Why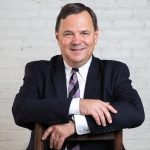 I've dog-eared nearly every other page in Simon Sinek's Start with Why because it speaks so eloquently to how enduring businesses become successful, and also to what we do at our firm. As Sinek puts it, "People don't buy what you do, they buy why you do it." In the 21st century, any business or consumer can find whatever they want online. And they can be inundated by all kinds of information about whatever they want online, leaving them confused. Sinek's premise helps businesses and consumers make smart decisions about whether to buy product A or B or to hire company C or D — the answer is in whether the business or consumer aligns with the "why" of the organization behind the product or service. This is why we focus on storytelling at our communications agency, and what we call the capital S story of our clients, the foundational story that answers why someone should buy from our clients, work for them, invest in them or partner with them.
Thanks to Paul Furiga, WordWrite Communications!
---
#18- QBQ-The Question Behind The Question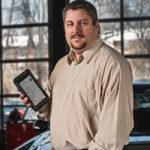 One book that I do recommend, and read again at least once a year, is QBQ-The Question Behind The Question by John G. Miller. As an entrepreneur, QBQ forces me to look at my own questions and ask myself if these are the right ones to be asking myself or even asking others. The book gives me a better perspective and approach to solving the challenges or stepping stones of a startup. With the right outlook, one's attitude can drastically change how each situation is handled and ultimately turns out. Because of this one point alone, I provide my employees with copies of the book in the hope that they will see the wisdom that is offered between the book's covers and apply it each and every day using the positive point of view to empower them to grow this company even more.
Thanks to Michael Risisch, Bolt On Technology!
---
#19- Smart People Should Build Things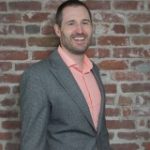 My favorite business book is Smart People Should Build Things by Andrew Yang because I find it very inspirational. The premise of the book is that instead of going on the traditional path that successful students take – management consulting, finance, big companies, medicine, law, graduate school, etc, top students should start or join small businesses. I agree, and I don't just believe that students coming out of college should start businesses, but I also believe that they will develop fastest and learn the most if they join businesses that have less than 50 people at them. I have hired many people fresh out of college into the small company that I run, Badger Maps, over the years, and I've been able to watch them develop so much faster than people who work in more traditional paths. They are able to take on much more responsibility and get experiences that are far broader than they are able to take being a small cog in a big wheel. The traditional paths tend to make a bit more money the first few years out of school, but the investment in learning and leadership at this stage in a career, in my opinion, ends up being worth far more over time.
Thanks to Steven Benson, Badger Maps!
---
#20- Competing Against Luck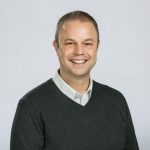 The best book everyone in business should read is *Competing Against Luck *by Harvard Business School professor Clayton M. Christensen. This book forces business owners, innovators, and others to take a step back and really focus on *why *a customer is buying or using a product or service. Christensen calls this the jobs theory. What is the job a customer is hiring your product or service to do? Are you focusing on that job? Are you meeting their goals? Should you re-evaluate your product, service, and marketing to achieve those goals?
Thanks to Kyle David
---
#21- Pitch Anything by Oren Klaff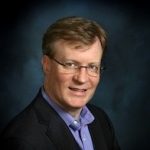 If you haven't read Pitch Anything by Oren Klaff, then do it. It doesn't matter what business you're in because all business is built on social interactions. Klaff breaks down social interactions into what he terms frames and by understanding what they are and how they work is like getting a set of keys to a brand new Ferrari. You'll be able to strategize before critical business meetings so you come out on top and capture business easier than ever. I wish I had this book back during my days on Wall Street, it would have made pitching investors so easier and the psychology behind successfully doing so clear.
Thanks to Tom Augenthaler, The Influence Marketer!
---
#22- The Pumpkin Plan by Mike Michalowicz
The Pumpkin Plan completely changed the way I think about my business. It is a great book on critically analyzing your business to determine the most profitable activities and segments, then cutting out the rest so that what is most profitable can flourish. The title comes from the way giant pumpkin farmers grow champion pumpkins – by eliminating the smaller pumpkins that drain resources from the pumpkins that are destined to grow to be the largest. I believe the principles in this book can be applied to any business, large or small. In a business climate in which many businesses attemptto diversify and be involved in everything, this book puts forth some concrete ideas on specializing, segmenting and growing.
Thanks to Garrett Ball, 65Medicare.org!
---
#23- Who Says Elephants Can't Dance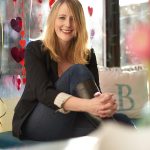 The best business book I have ever read is a classic for its timeless lessons about people: Who Says Elephants Can't Dance by Lou Gerstner, the former head of IBM. It's such a well-written story of massive organizational transformation, but what has always stuck with me is the true heart that Mr. Gerstner put into his work. The way he engaged the full organization and made transformation a truly collaborative effort – taking feedback and insight from every level, genuinely listening to his employees from the most senior to the most junior – is incredibly inspiring. This book is not only a portrait of an incredible leader, but also a very real business level testament to the power of inclusiveness and empowerment in an organization.
Thanks to Jacquelyn Cyr,  JC+CO!
---
#24-The science of getting rich by Wallace D. Wattles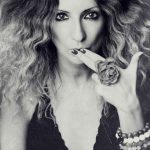 This is one of the most important books I own and my whole business runs on the foundation of the principles taught in this book. There is a precise science to achieving success and this book explains how you have to do certain things in a certain way to achieve one definite goal. As the creator of Vision Portraits, I'm not a photographer who takes pictures for memories, I actually take picture to create your future. I capture people fo who they want to BECOME. In essence, I rebrand personal identities with their Vision for success, so they can see it to grow into BECOMING their portraits. This book has expanded my awareness that we think in Pictures, so by creating images that reflect whom we want to become and follow the exact science described in this book we achieve our goal in a short period of time.
Thanks to Pazit Perez, PAZIT PEREZ PHOTOGRAPHS!
---
#25-  Creating Customer Evangelists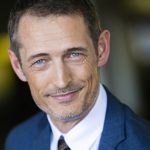 My favorite business book is Creating Customer Evangelists: How Loyal Customers Become a Volunteer Salesforce" by Jackie Huba and Ben McConnell. I'm a lifelong entrepreneur who wants to create real value and vie for business against competitors with deep pockets, while using only white hat practices. I found this book both instructional and inspirational. As any good business or sales person knows, it's easier and less expensive to get repeat business from existing customers than new business from people who have never bought from you before. This book takes that principle and expands it to leverage and enhance your existing customer relationships to improve your products, services and processes. Sharing information and knowledge back and forth allows you to create a deeper real relationship with your customers (not just a buyer and seller). These people, in turn, not only buy more, but they support your efforts by reaching out to new customers – far more effective than traditional advertising and marketing practices. The writers share many real word examples showing how familiar companies, in a variety of industries, embraced the ideas in this book to successfully grow their business. The increasing value of customer trust can be seen everywhere in the digital age – Yelp Reviews, Google Trusted Stores, Trust Pilot, Reseller Ratings and more. This book is an invaluable resource for taking customer interaction and weaponizing it.
Thanks to Bill Ferris, Decor Outdoor!
---
What's your favorite inspirational business book? Tell us in the comments below. Don't forget to join our #IamCEO Community.