The definition of hustle varies with different individuals. To some, its the art of working extra hard to meet your goals while to others, it's a lifestyle you live by every day. As they say, the end results justify the means.
We asked CEOs what hustle means to them and here are the responses.
#1- Powering through the hard parts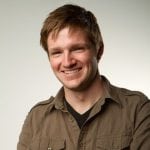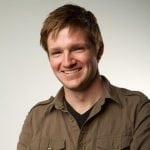 It's not about working nights and weekends forever, that just leads to burnout. Instead hustle is about working those nights and weekends when it's necessary to get over that next hump. Too many people confuse hustle with being a workaholic. You simply can't stay in hustle mode for your entire life. There are seasons for hustle, and there are seasons to focus on your personal life. It's important to understand that balance.
Thanks to Jake Jorgovan, Lead Cookie!
---
#2- GSD'ing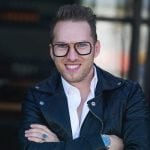 Hustle to me is summed up in what I like to call GSD'ing. What is GSD'ing you may ask? In appropriate language, this means Get "Stuff" Done. Work hard, never take no for an answer, make things happen, etc. It's a really simple concept, but it takes hustle to truly execute and get stuff done on a daily basis.
Thanks to Spencer Chambers 
---
#3- Simple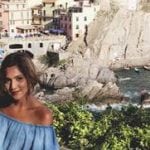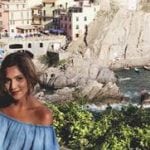 Hustle to me is having a clear vision and an unbeatable work ethic to get there. You can't get stuck in the planning phase or in overthinking.
Thanks to Taran Ghatrora, Ellebox!
---
#4- Executing things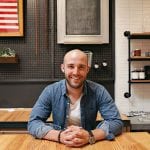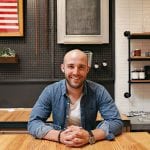 Hustle is the ability to execute steps forward on ideas using discipline to motivate you, instead of inspiration or whim. Your idea is pretty much shit, unless you actually execute on it and do the thing.
Thanks to Ben Woods, Weathered Coalition!
---
#5- A number of things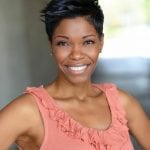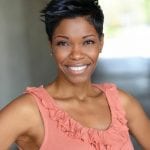 Hustling is pursuing your passion when others aren't. Hustling is saying no to happy hour to work on your business. Hustling is waking up every day at 5 a.m. to write a new company blog post, answer emails or listen to motivational videos. Hustling is spending most of your days alone because you are fervently working to grow your business.
Thanks to Zondra Wilson, Blu Skin Care, LLC!
---
#6-Having grit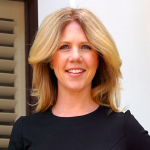 Hustle means having grit. Sticking to it and getting things done while thinking strategically and being engaged. Hustling is about being effective and following through. It's about the process — start to finish. Be strategic, savvy, and execute. It's a go-go-go, get it done mentality.
Thanks to Deborah Sweeney, MyCorporation.com!
---
#7- Performance and productivity
For most entrepreneurs and small business owners, hustle in its most literal sense means that you have to perform and be productive at a high level each and every day. If not, your competitors are likely to get a leg up on you. In a more subjective sense, hustle is a term used regarding a side hustle, which is how many of us get started. If you can find something to do in your spare time which generates income for you, there's nothing to say that it can't eventually turn into a full-time position and career for you.
Thanks to Andrew Schrage, Money Crashers!
---
#8- Motivation and persistence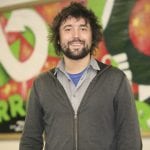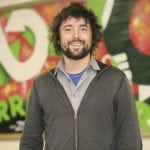 To me, hustle is motivation and persistence. It is being motivated by the word "no," or the desire to do something others think is not possible. It is thinking big and not settling for anything less than great. Mediocre will not suffice. When TerraCycle first started about 15 years ago, we sold organic worm poop fertilizer. Selling to mom n' pop stores would've been easy, but I wanted more. I wanted to see it on shelves in big box stores so I called relentlessly, no matter how many times they didn't respond. Finally, we got a meeting and a short time later our fertilizer was on store shelves. Today, we no longer make the fertilizer and TerraCycle is known for recycling difficult to recycle materials. We operate in 21 countries and were just qualified by the SEC for a Regulation A offering which enables any level investor to purchase shares of the company. The capital raise will be used to acquire businesses, allowing us to continue to innovate ways to solve some of the world's biggest waste problems. Thinking big and persevering despite the no's in life is my definition of hustle.
Thanks to Tom Szaky, TerraCycle!
---
#9- Making things happen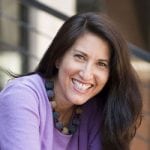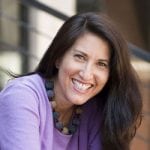 It takes drive, creativity, energy, passion, chutzpah, and resilience. As the founder and CEO I know there are going to be times when doors close or I have to pivot to turn my vision into reality. If it were easy someone would have thought of it and done it before. If you are committed to making your dream come true you have to hustle. No one else wakes up every day thinking about your business. It is on you to hustle. If you want it more then you just have to work harder and hustle to make it happen.
Thanks to Paige Arnof-Fenn, Mavens & Moguls!
---
#10- Solving problems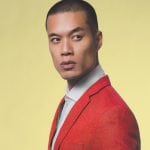 Hustle is a term that gets thrown around a lot by entrepreneurs, we say with pride that we worked 14 hours a day for the last week. I'm working on being more conscious of framing my relationship to the word hustle, I now relate it to resourcefulness. When you're running your own business, a lot of different things come down the pipe, and you've got to be able to dig deep and have a high capacity for problem-solving.
Thanks to Justin Shaw, One & Zero!
---
#11- Hard work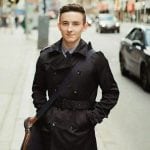 Hustle is working day in and day out even when the results aren't showing. It's doing all of the work when you don't feel like it or you're stressed. Hustle means not complaining and putting in the hours no matter what because you're dedicated. In business, it takes a long time for the fruits of your labor to show their effects. I believe you have to be willing to work very hard now for rewards later. That's what hustle means to me.
Thanks to Carmine M, Pierro Shoes!
---
#12- It's everything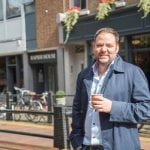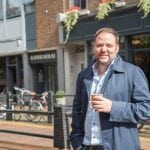 Business and hustle go hand in hand when being an entrepreneur and it can be fantastic, but also really challenging at the same time. What is "hustle", you may ask? It's everything. To me it is breathing, living and feeling the pulse of the business. It's about making constant growth sustainable. Hustle is about a constant state of peak performance and ability to find the positive in every situation. It is also used to remind one that good things don't come to those who wait – it comes to those who work hard, sleep and breathe work, and deliver. No matter what type of problem is thrown at you, you have to keep hustling!
Thanks to Rune Sovndahl, Fantastic Services!
---
#13- To keep moving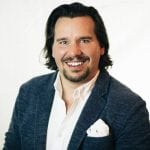 Hustle to me means rolling with the punches and never giving up. When your business or your professional career there are going to be low times, failures and even lull's. You need to make sure to keep working through these times. This is where most people give up and try something new. Have faith and believe in yourself. Hustle your way through these hard times.
Thanks to Garrett Smith, Pitch + Pivot!
---
#14- Several things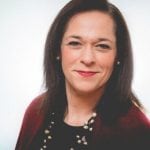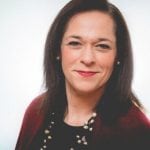 Being the Executive Director of a very small nonprofit, hustle means something very different to me than how the average CEO probably sees it. For me, making as many connections as possible and going to as many networking events as possible are critical. I also need to be fearless when it comes to asking people, companies, and organizations for support and resources for our organization whenever we need it. Hustle also means having my elevator pitch down to a science, so I can easily and efficiently sell our organization to potential new supporters and partners on the spot. For me, hustling also means keeping in touch with connections even if you can't work with them right away, because you never know if they might be able to help you later on, or who else they might know who might be able to help you, too. Additionally, being ready with a list of things you need assistance with – and being ready to vocalize that list of needs when opportunities arise – is definitely critical to hustling, as is working all channels available to you (like using social media for instance) to crowd-source resources and connections that can benefit us as well.
Thanks to Melissa Norden, Bottomless Closet!
---
#15- When you say, enough talking – it's time to do something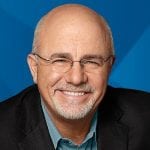 Your business began with a dream, that dream morphed into a vision which then becomes a goal. The world is full of dreamers. You have to do more than dream and believe; you have to have a shared goal and hustle to reach it! We teach our team in our EntreLeadership classes to clearly define dreams, visions and goals, share them and share them with their teams. Hustle happens when the team fights and claws together to get there.
Thanks to Dave Ramsey, Ramsey Solutions!
---
#16- Making it work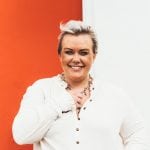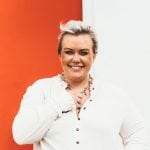 "Detroit Hustle" is a known state of mind in the Motor City, where my outdoor advertising agency is headquartered. To me, hustle means always making it work and never giving up. I've worked essentially 24/7 since starting Brooklyn Outdoor 5 years ago and I wouldn't change it for the world. My days are jam-packed with meetings, conference calls, and tight deadlines. I think the most important part of the hustle is being invigorated by hard work instead of feeling drained.
Thanks to Candice Simons, Brooklyn Outdoor!
---
What does hustle mean to you? Tell us in the comments below. Don't forget to join our #IamCEO Community.