Bookshelf
29 Business Tips & Lessons from the Entrepreneur's Bookshelf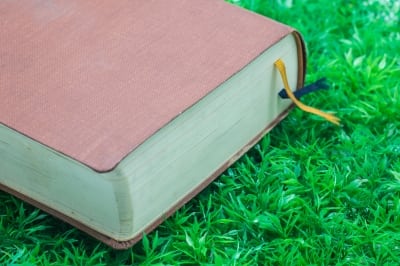 You've heard you are what you eat, well we believe that you are what you read. Teach a CEO presents lessons from our bookshelf on how you can improve and grow your venture. We have taken nuggets from our library and provide them for entrepreneurs and business owners.
The Bookshelf
(Descriptions from Amazon.com)
Stress Less. Achieve More.: Simple Ways to Turn Pressure into a Positive Force in Your Life
 – With greater workplace demands comes greater stress – and it's taking a toll on our productivity and well-being. The standard recommendations are to exercise, meditate, eat better. But who has time for yoga poses amid nonstop meetings and pressing deadlines? Stress reduction becomes one more thing to do! Executive coach and psychotherapist Aimee Bernstein offers a more effective and realistic approach: embrace the pressure. See it as an energy source. Tap into its flow to accomplish more while feeling calm and centered. It's a counter intuitive message that frenzied professionals can actually use. Stress Less. Achieve More delivers relief for the overwhelmed.
Leading Women: 20 Influential Women Share Their Secrets to Leadership, Business, and Life
 – Now is the time… Stop waiting around for the career–and life–that you deserve and start taking the reins! Leading Women shows you how to claim power and respect, conquer your internal barriers, and change the world by helping other women do the same. Featuring stories from twenty nationally acclaimed female leaders, this empowering guide offers real-life advice for breaking free of the predetermined roles in the business world and life. Powerful women such as New York Times bestselling author Marci Shimoff, advocacy leader Gloria Feldt, and Emmy-winning television host Aurea McGarry describe what it's like to go beyond their comfort zones, hold their own in a male-dominated environment, and take control of the situations that keep many women from achieving their goals.
Brand Aid: Taking Control of Your Reputation–Before Everyone Else Does – 
Think branding is just for large corporations, marketing directors, and cows? Think again. Each one of us has a brand – a personal brand, how others see us – which is shaped by what we do, say, write, and otherwise present ourselves to others. We can't fully control how others see us (smart, capable, compassionate, creative, fair). But many of us don't even try. That is, we don't take a moment to think about how we WANT to be perceived, and then take a few simple steps to bolster that impression with purposeful action. BRAND AID isn't a book about manipulating others, putting on airs, or saying things you don't really mean. It IS about using our words and actions mindfully, whether they take place in a conference room, PTA meeting, dinner party, Facebook comment thread, or anywhere else.
The Appleseed Journal
 – Johnny Appleseed is an authentic American hero celebrated in film, literature and art. While famous for growing the apple industry, relatively little is known about his accomplishments in the world of spirit. Based on actual events, this Journal chronicles Johnny¹s travels during a period of time in 1843 when he mysteriously went missing. While on his way to a convention at the Church of New Jerusalem in Philadelphia, something transpired and he never arrived. Historically there is no information about why he did not attend. As a minister Johnny had a spiritual calling and provided apple seedling, a life staple along the frontier, as part of his work. It is rumored that Hudson Valley, New York is the place where Johnny planted a message so that it could be harvested by spiritual travelers in our time. This is his story.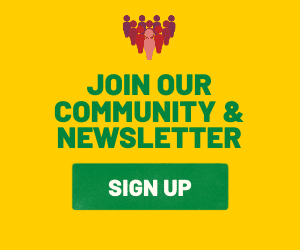 Tips from the Top: 100+ Award-Winning Columns Proven to Solve Complex Business Puzzles
Tips from the Top lays out key lessons through award-winning columnist and former Fortune 500 CEO Michael Feuer's columns in 10 distinct sections: Managing People, Communication, Overcoming Challenges, Building Value, Innovation, Competition, Leadership, Customer Service, Evaluating Opportunities, and Negotiating. At their core, Feuer's columns explain that results are more important than concepts. Initial business plans aren't perfect and require constant tinkering. Victory means having a Plan A, B, C, and sometimes D. In the end, remember that you must always think on your feet in order to remain one step ahead of your competition. Tips from the Top will serve as your go-to business handbook for years to come.
Hunting in a Farmer's World: Celebrating the Mind of an Entrepreneur
 – Hunting in a Farmer's World was the 2014 Independent Publisher Book Awards' National Silver Medalist – Business Books and was also named "Best Business Book" in the 2014 New York Book Festival. All men (and women) are created equal, but that doesn't mean that they are all the same. Entrepreneurs are different. Small business owners make up 3% of America s population, but they create two-thirds of the new jobs in our economy. They are hunters, and hunters have provided for others for thousands of years.
Engage the Fox: A Business Fable about Thinking Critically and Motivating Your Team
 – A more-than-memorable allegory that will teach you to embrace change, develop superior critical-thinking skills, and solve any problem that comes your way by using teamwork. Engage the Fox is a charismatic business fable set at a newspaper run by publisher Hedgehog, and his executive team of woodland creatures. When met with a difficult decision regarding where the newspaper industry is headed, as well as pressure to give discounts to their top advertisers, Hedgehog engages consultant Thaddeus P. Fox to teach the team at The Toad Hollow Gazettehow to make important decisions. By thinking critically and utilizing the different personality types present in the office, the team learns to see the big picture and tap the energy and imagination of everyone.