Bookshelf
28 Business Tips & Lessons from the Entrepreneur's Bookshelf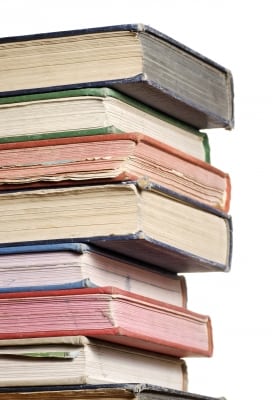 You've heard you are what you eat, well we believe that you are what you read. Teach a CEO presents lessons from our bookshelf on how you can improve and grow your venture. We have taken nuggets from our library and provide them for entrepreneurs and business owners.
The Bookshelf
Cracking The Flourishing Code
 -Right now, the world is in dire need of unconventional thinkers. Conventional thinking has created enormous problems and issues that only unconventional thinking will be able to address. We need cutting edge businesses and organizations, new technologies, and new approaches. We need YOU to step into your genius, whatever it is, and express your gifts. In Cracking the Flourishing Code, entrepreneur and business thought leader Pat Black gives unconventional thinkers the tools to: Step away from conventional community consciousness to become a confident outlier, debunk the so-called wisdom of conventional beliefs about career and business, create a healthy eco-system of support, build a flourishing mindset and uncover your unique gifts for career success and personal fulfillment.
Online Classes That Work!: Discovering the Secrets to Teaching Online
 – Online Classes That Work! Discovering the Secrets to Teaching Online is a valuable resource for anyone designing or teaching online classes. It is a must-read guide to assist instructors and designers in creating and teaching effective online classes or in combining the best of online with face-to-face teaching in the blended classroom. This book is an ideal resource for an instructor preparing to teach his or her first online class, for new faculty or students learning the education process, and for experienced faculty and designers seeking ways to make their classes more engaging and effective.
A Winner's Guide to Negotiating: How Conversation Gets Deals Done
 – The strategic guide to getting the most out of every negotiation from "the female Jerry Maguire" (CNN) Effective negotiation is rooted in establishing trust and building relationships–one conversation at a time. In this practical guide, trailblazing sports agent Molly Fletcher reveals her proven approach to landing more than $500 million worth of deals throughout her career.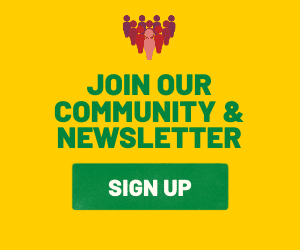 Team WORKS!: The Gridiron Playbook for Building a Championship Business Team
 – In Team WORKS! former NFL player turned entrepreneur Chris Valletta describes the strategies and tools needed to build a championship-caliber business team, using athletic principles. He has spent his business career perfecting these traits – and has helped produce three multi-million dollar ventures in the process. This book raises the bar for business guides and expands over the normal approach other books preach. It's like having your own personal employee activist, telling you exactly the right moves to make at the right time, to achieve the greatest possible results for your business. With contributions from well-known sport legends, famous entrepreneurs, and a Foreword by Donald Trump, Valletta ties football tactics into building a championship business team. With humorous stories and real-life adventures Valletta's book will entertain football lovers and non-football lovers alike.
Pocket Man: The Unauthorized Autobiography of a Passionate, Personal Promoter
 – Imagine Bill Gates and Giorgio Armani started a business, then hired PT Barnum to promote it, and Larry David to tell the story. The result is this book. Since starting SCOTTeVEST in 2000 – my clothing business built around tech-enabled pockets – I've been featured in thousands of major press pieces, made millions of dollars and had the most memorable appearance of the entire ABC Shark Tank show. I started out as an unhappy lawyer, and I reinvented myself by pursuing my passions and mastering the art of passionate, personal promotion. This isn't a how to business book, but entrepreneurs will learn a lot from my successes and failures about how to get the attention every business needs to stand above the competition. This isn't fiction, but some of the stories might make you wonder if they are true. I assure you… they are. We're going to turn the world of media upside down, shake it and see what falls out of its pockets. You will learn lots of ways to promote yourself and your business, if you have the fire. Welcome to my unauthorized autobiography.
Communicate That!: Your Toolbox for Powerful Presentations
 – In COMMUNICATE THAT!, Roshini Rajkumar shares her IAP™ Formula: Intent, Audience Analysis & Powerful Performance.This 3rd edition is witty, easy-to-read, and makes IAP™ a straight-forward approach to creating powerful communication moments that will build credibility, boost your earning power, and showcase your WOW!