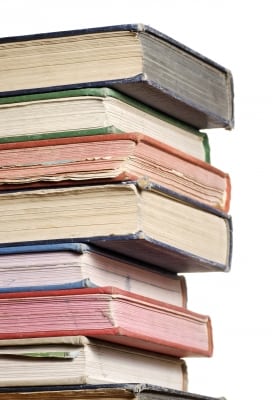 You've heard you are what you eat, well we believe that you are what you read. We receive hundreds of books to read to help out entrepreneurs and business owners but more than just offering a chance to hear about a book we believe we want you to walk away with some wisdom just like we did from reading these books.
Teach a CEO presents lessons from the Entrepreneur's Bookshelf on how you can improve and grow your business venture. We have taken some nuggets from our library and provide them for entrepreneurs and business owners and to help your ventures.
Business Tips from The Bookshelf
Relying on our long-suppressed instincts, our positive nature deep inside, pulled forward by an unknown force, we begin adapting and start realizing that this isn't so bad. The obstacles we encounter become stepping-stones to great things. Tiny steps become unanticipated leaps. Randomness and chance becomes gifts that nourish us on our way forward. Time flies, and when we look back to realize that, although not everything in life goes as planned, it is a great ride and things do work out in the end. (Embrace the Chaos)
You have to know where you're headed to be successful, and when it comes to your people, it's called workforce planning. (The Big Book of HR)

Read, read, read. No matter the book, only good will come from it. (Ingredients of Outliers)
Let's face it: We have all shaken our heads in horror at the unfortunate profile photo of someone doing tequila shooters in their bathrobe…. The profile picture you pick may seem like a simple thing, but it has an immediate and weighty impact on a visitor's firs impression on your Pinterest page. (Ultimate Guide to Pinterest for Business)
Outsourcing can reduce costs, increase service quality, and provide access to experts in specialized areas. Here are four more reasons that small businesses outsource: (1) Because they can (2) Because they have to (3) The economy (4) Freedom. (Outsource Smart)
The most successful executives and entrepreneurs become recognized thought leaders in their areas of expertise because they deploy three powerful tools every time they speak: Clarity, Expertise, and Openness. (Do It! Marketing)
We can begin to realize our fullest potential for a fulfilling and happy life by learning to let go of our ego's attempt at control, by accepting the unpredictable nature of life. We must stop overthinking, overanalyzing, and trying to predict, and simply move forward. Chaos never goes away. You learn to live with it, at time flourishing in it but mostly just learning to embrace the chaos. (Embrace the Chaos)
For you to be successful as you deserve to be in business–for you to be able to help THEM, support THEM, sell to THEM–you need to know what YOU want first. (Do It! Marketing)
The best way to know whether someone has integrity is to observe that person in a crisis. Nothing seems to shine a spotlight on a person's character more effectively than a situation that causes pressure or conflict, or circumstances that present a person with temptation. (The People Factor)
The content you feature [your pins] and the way you organize it [your boards] are what define and promote your brand in your audience's eyes. (Ultimate Guide to Pinterest for Business)
You're usually one of several clients your Virtual Assistants (VAs) are responsible to, unless they're working full-time for you. Building a relationship is an important element of forging a bond between you and your VAs, especially when they serve other clients. When your VAs feel bonded to you, they'll be vested in your success, and that investment will breed commitment. As team members, they'll want to please you and they'll also take pride in their work because they'll feel more connected to the project than someone just "doing a task" might be. (Outsource Smart)
I had gotten it wrong. I was so focused on the destination that I forgot to enjoy the ride. I was worried about the wrong things. My mind had been so busy focusing on my way of thinking about how things ought to be that I didn't enjoy how things really were. (Embrace the Chaos)
….learning is the key. The point is this: if you approach failure as simply a hurdle to jump or an event from which you can learn, failing's not so bad. In fact, it may lead to your next success. I you're willing to learn, willing to risk, and willing to either conduct serious reflection or accept criticism from others, failure is a necessary ingredient of success. (Ingredients of Outliers)
It is very, very hard to market your products and services to everyone. And, frankly, not everyone needs or wants what you're offering. That's just hard reality. But there is a core demographic that is already tuned in. They don't need convincing. They're just waiting to hear from you about what's new, what you're up to, and how you can help them. (Do It! Marketing)
A good strategy for both product and service businesses is to include testimonials in your pin descriptions. (Ultimate Guide to Pinterest for Business)
To be in the kind of agreement required for a great relationship is to be mutually committed to the values, foundation issues, and matters of character you regard as nonnegotiable. (The People Factor)
…move forward. Take action. Taking charge of ourselves, our goals, our purpose, our thoughts, our words, our actions, and the way we navigate the chaos–these are the things that are completely within our control. When we are armed with knowledge of our own resilience, taking action can create more certainty than waiting around for perfection. (Embrace the Chaos)
High retention rates are good for the bottom line. (The Big Book of HR)
One of the most powerful business tools for entrepreneurs and executives is self-knowledge. Use your self-knowledge to unleash the power of love in your business–to do what you love for people you love. (Do It! Marketing)
The cost of impact of losing good employees can be large, and in more than just dollars. Consider the impact losing a valued employee has on the other people he/she worked with: Their Productivity will suffer as they adjust to a new team member. Think about the impact on your customers when you lose someone. If the terminating employee is in sales, consider the lost revenue. (The Big Book of HR)
If you really want your efforts on Pinterest to have an impact on the overall marketing of your business and building of your brand, I have two words for you: cross promotion. Pinerest works best when it shares the social media stage with Facebook, Twitter, and your blog. (Ultimate Guide to Pinterest for Business)
There are tons of gurus out there trying to sell you the latest, greatest "key to success," but I truly believe that the key to success is what it always has been: valuing your time. (Outsource Smart)
Great relationships are not born overnight. They take time but they are worth it. (The People Factor)
Reading and learning about others reveals the degree and scope of their accomplishments and how they've handled both success and failure. (Ingredients of Outliers)
In order to add real value to organizations, HR professionals must understand the business they are in–not just their part of the business. They need to also understand the economics of business–how the organization is funded if it is a non-profit or how it makes money if it is a for-profit organization. A full functional HR professional, like any other businessperson, should be able to read and understand a profit and loss statement, create and manage to a budget and understand profit centers. Too often HR professionals limit themselves by not activly participating in discussions around marketing, finance and the operation of the organization. (The Big Book of HR)
You'll be stuck in the marketing minor leagues until you realize that, to know your customer, you must first create an archetypical buyer. (Do It! Marketing)
The Summary of the Books on the Entrepreneur's Bookshelf
Excerpts from Amazon.com
Embrace the Chaos: How India Taught Me to Stop Overthinking and Start Living by Bob Miglani – "Like many of us, Bob Miglani felt overwhelmed and anxious. He worried constantly about his job, his finances, and his family. It was a chance invitation to India, the land of his birth, that finally freed him. India, Miglani writes, is "the capital of chaos": over a billion people living on one-third the space of the United States. And it was there that he learned to let go. The secret is to stop trying to control the chaos and focus on what you can control—your own actions, words, and thoughts. Move forward, make mistakes, trust your intuition, find your purpose. In this inspiring book, Miglani shares the experiences and encounters that helped him finally get it. What happens when you find yourself in an Indian village with no money and a plane to catch? How could an educated urban woman agree to a marriage after two dates? What keeps a rural health worker motivated despite the enormous need and such limited ability to help? What does trying to catch an insanely overcrowded bus teach you about perfection? Embracing the chaos, Miglani found, "leads us down paths we never would have walked on…It brings out strengths we never knew existed inside of us."
Ultimate Guide to Pinterest for Business by Karen Leland – With 4,000 percent growth in just six months, 17 million users, and a record for more referral traffic than YouTube, Google+, and LinkedIn combined, Pinterest delivers an unbelievable opportunity for marketers . . . if they know how to effectively use it. Karen Leland acquaints business owners with the newest social media kid on the block. She covers: the ins and outs of signing up and getting started; building boards that get noticed, drive traffic, and convert fans into customers; creating a Pinterest community through power connections, contests, social media outreach, and smart pinning strategies; strategies for becoming a power Pinterest user and creating an enthusiastic following; best practices for pins that promote, including image optimization, consistent branding, social media integration, and high-value content; and Pinterest etiquette. Business owners learn to expand their business and brand's success — one pin at a time.
Outsource Smart: Be Your Own Boss…Without Letting Your Business Become the Boss of You by Daven Michaels – Be your own boss, do what you love, and live the entrepreneurial dream by putting your business on autopilot! Filled with expert advice and practical tools, Outsource Smart reveals a proven system for developing and sharpening the productivity and problem-solving skills most essential to success. Learn how to hire, train, and manage a virtual assistant and successfully outsource all the critical tasks of running your own business.
The People Factor: How Building Great Relationships and Ending Bad Ones Unlocks Your God-Given Purpose by Van Moody – The relationships in your life will make the difference between happiness and misery. The right relationship will launch you to the heights of achievement; the wrong one will tether you to mediocrity. Your relationships will be your sources of greatest joy and your venues of greatest pain. Van Moody says, "When people show you who they are, pay attention." We need to undertake the important task of evaluating our relationships intelligently. We need to recognize the people with whom God has called us to walk in mutually beneficial relationships and to identify those who will derail our destinies or hinder His purposes for our lives. It is high time we cultivate our Relational IQs, understanding not only how to build great relationships but also how to avoid or skillfully exit bad ones. Van Moody saw this need every day of his pastoral life, but he could not find a concise, practical resource for people who need to become more relationally savvy. He needed a beyond-the-basics study guide for Relational IQ. The People Factor is his solution. God works in our lives through our relationships. Yet, all too often, we get our relationship advice from the most toxic sources we can find. The People Factor is based on the most effective, trustworthy relationship book of all time: the Bible.
Ingredients of Outliers by John Shufeldt is a life-altering guide packed with accounts from John's personal endeavors, as well as those of historical figures and influential acquaintances. This quintessential handbook exposes the x-factor, that extra something, which unleashes each individual's full potential. There is an abundance of humor and and enlightenment in this 169-page non-fiction book. Each one of the 16-chapters in the book focuses on a different attribute demonstrated by outliers. The chapter topics include humility, failure, persistence, preparation, communication, imperturbability, tolerating risk, kindness, learning, optimism, perspective, indefatigability, efficiency, integrity, intuition and being one of a kind. John writes about great outliers from the past, such as Ray Kroc, Dr. Seuss, Fred Astaire, Theodore Roosevelt, Captain Chelsey "Sully" Sullenberger and more. John also incorporates stories of the accomplishments of everyday people who broke the boundaries of the ordinary by demonstrating a specific characteristic of an outlier. As a serial student, an indefatigable change agent and a multidisciplinary entrepreneur, John has studied the traits and qualities of extraordinary individuals for over three decades and experienced his own successes and failures. "Ingredients of Outliers" is a compilation of thoughts, tips and techniques that will guide you toward finding the ingredients in the "secret sauce" that makes an individual go from average to extraordinary and will inspire you to step outside your comfort zone to join the ranks of the outliers .

Do It! Marketing: 77 Instant-Action Ideas to Boost Sales Maximize Profits, and Crush Your Competition 

by David Newman As a small-business owner or solopreneur, you wear many hats–perhaps the most important of which is marketer. But these days, with so many new ways to reach customers and clients — and only so much time in the day — it's hard to know where to start. Should you be using social media? Email? Blogs? Video? SEO? Small business marketing doesn't have to be a mystery. It's just a series of simple decisions (and the action steps to implement those decisions) that will help you regain the clarity, confidence, and control you need to succeed. Do It! Marketing is a quick read and an encouraging kick in the pants that will reignite your marketing mojo. The underlying premise is that "only action creates results."

The Big Book of HR by Barbara Mitchell and Cornelia Gamlem – Managing people is the most challenging part of any leader's day. And that job certainly is not getting any easier. The Big Book of HR will provide any HR professional, manager, or business owner of any size organization the information they need to get the most from their talent. It is filled with information on everything from the most strategic HR-related issues to the smallest tactical detail of how to manage people. Each topic covered includes information on associated legal issues, and includes stories from leading organizations to illustrate how Human Resources can positively impact the organization. Each chapter ends with discussion questions to test your understanding of the topic and encourage additional thought. Many sample forms and templates plus a list of additional resources are included, as well.
Have a book you would like considered? Send us an message at [email protected].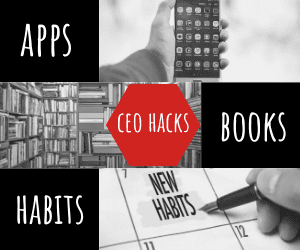 "Image courtesy of Paul / FreeDigitalPhotos.net"