Other
Increase Adaptability & Sales with International Corporate Expansion

Increase Adaptability & Sales with International Corporate Expansion
Moving or expanding a company's business model internationally means handling demand, supply, and revenue streams in multiple currencies, while adapting a product line to a new client base. During each expansion, international relocation companies that specialize in relocating employees and inventory for corporations are deployed to help make the transition from one location to the other in a cost effective, seamless, and logistically easier manner. With all of the companies we've seen relocate overseas, would your company be able to adapt and follow their examples?
Domestic & Global Expansion
Voxx International Corp. began its expansion activities starting in 2002, when it started what it calls a "synergistic acquisitions program" that allowed Voxx to enter new markets globally. Its acquisition strategies included buying companies in such countries as Germany, Canada, Mexico and Hong Kong.
Specifically, Voxx expanded for the first time in 2002, when the company acquired assets that were part of U.S. based Code Systems Inc., a company that produced Code Alarm and other automobile security products. This expansion allowed Voxx International Corp. to create new jobs in the U.S., not to mention paved the way for Voxx's next acquisition in 2003.
Voxx expanded its operations internationally for the first time in 2003, when it acquired Germany-based Recoton German Holdings GmbH's outstanding stocks. At the same time, Voxx also acquired U.S. based Recoton, and the two acquisitions resulted in the creation of the well-known audio brand, Audiovox Germany in addition to U.S. based Jensen's acquisition. This led directly to Voxx's acquisition of Thomson's American in 2007, an electronics accessory business aimed at consumers.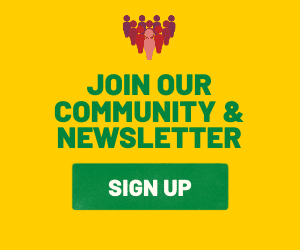 This acquisition resulted in Voxx acquiring a foothold in Hong Kong, Mexico, China, and Canada, in addition to the U.S. and German locations. The international expansion resulted directly in the acquisition of RCA, and Jensen. Later that year, Audiovox Germany made several acquisitions that allowed Voxx to expand its product offerings into the automotive and media industries.
Overseas Expansion to the U.S.
On the other hand, Japanese automaker Toyota was said to be doomed to fail when it began importing its compact cars to the U.S., but Toyota was able to take advantage of the market. In doing so, Toyota created a demand for anything but compact cars, which resulted in their adapting the product line to include several SUV and mid-sized sedan models.
In the case of Toyota, the international expansion created the demand, while in Voxx's case, the demand called for expansion.
Because of Voxx's seamless expansion into so many different international locations, Voxx now boasts an increase in annual sales of $150 million, not to mention its having secured a separate revenue stream from a Voxx-Multimedia Device Ltd. licensing agreement.
Other Examples of Corporate Expansions
Another example, Henry Schein, a healthcare supply and services company, expanded its business in much the same way as Voxx International, and for much the same reason. In this case, while Henry Schein expanded its U.S. based operations, which led to the company creating jobs in the U.S. due to increased sales and demand, the company's expansion meant new jobs in other countries as well including in The Netherlands, the United Kingdom, Germany, New Zealand, and 20 other countries.
McDonalds, which also now operates globally, expanded into India and was initially doomed to fail because residents revere cows and would not ear the company's flagship product, the Big Mac. The company's seamless transition allowed management the luxury of time to figure out a way to adapt the product; today, those franchise locations are doing just as well as those in the United States.
What do both of these companies' international expansions have in common? Each of them relocated a portion of their companies. The simple fact is that any corporation that believes it can adapt its products for an international or overseas market can, with the right help.