Marketing
How to Use the New Facebook Timeline for Business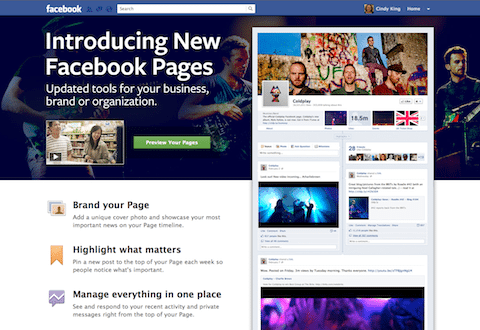 As of March 30, 2012 all personal and business Facebook Pages switched to the new Facebook Timeline.  Because of the significant changes, you may feel overwhelmed, confused or frustrated, but have an open mind to the new look and functionality because its features are really great to tell your business story.   Below is a description of each feature with tips to help you effectively use the new Facebook Timeline for your business:
1) Cover Photo  
This is a high resolution image at the top of your page – it's quite large; 851 pixels wide x 315 pixels tall to be exact.  Use this real estate to brand your business.  The image that you upload must be the correct size or it will become pixilated or stretched/blurry.  For the best quality, upload an sRGB JPG file that's 851 pixels wide, 315 pixels tall with a file size less than 100 kilobytes.
This cover photo is public so anyone visiting your page will be able to see it.
IMPORTANT:  There are some specific Facebook rules on what you can put on your cover photo:
"Cover images must be at least 399 pixels wide and may not contain:
Price or purchase information, such as '40% off' or 'Download it at our website'
Contact information, such as web address, email, mailing address or other information intended for your Page's About section
References to user interface elements, such as Like or Share, or any other Facebook site features
Calls to action, such as 'Get it now' or 'Tell your friends' (Facebook).
2) Profile Picture
In addition to the cover photo, you also have a profile picture.  The size is 180 pixels wide by 180 pixels tall.  This will show up under the cover image on the left and also be the thumbnail image that appears next to your Facebook posts.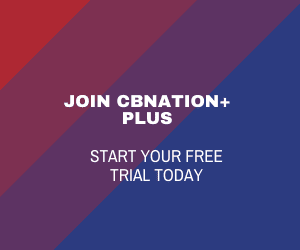 3) About Section
Below your profile picture is an About section. You have 155 characters. Describe exactly what your company does and try to fit in something unique that sets you apart from the competition.  If you want to add a clickable URL in the About section, make sure to add http:// before the www.url.com.  Click the "About" link to edit and make sure you complete all information sections.
4) Custom Apps (Tabs)
You can have up to 12 apps which each have a thumbnail tab.  Four apps are visible on your Timeline, but people can expand to view your other apps.  The Photos tab and Likes tab are the first two by default; the Photos Tab cannot be changed, but the Likes Tab can be switched to another spot.  So this leaves you with two or three apps depending if you keep the likes tab as one of the main four.  These 2-3 apps should be call to action attention grabbers.  You could create a tab that says "Like Us" with an arrow pointing to the Like button (the Like button shows up right above the 4th Tab when someone has not liked your page yet so you can create a custom image with an arrow pointing right to it).  Other custom apps ideas:  Contest Announcement, Free Ebook Offer, Subscribe to Blog, New Products or Coming Soon, Testimonials or even better a "Your Stories" tab…anything that gets your target audience to click and take action.  Think value!!
A) How to Create a Custom Facebook App:
You can easily create your own Facebook App within minutes using a free tool called ShortStack.  No web developer skills required.  If you have over 2,000 likes then you will have to pay for a subscription, but the packages are as low as $15 a month.
Once you create your custom App you can now add a custom tab image for it.  These custom app images are 111 pixels wide by 74 pixels tall.
B) How to Edit and Add a Custom App/Tab Image:
Next to your last tab on the right there is a little arrow with a number that shows how many more apps there are – click it to reveal all apps. By clicking this arrow and when the app box is expanded, you can hover your mouse over any tab to edit.  Click the pencil icon that appears and you can swap position with another tab or choose edit settings to upload a custom tab image.
5) Posting to your Wall
Just like before, you can post your status, videos, photos, and events.  Additionally, you can now post milestones and ask questions or polls.  Take advantage of each type of post and make sure your Facebook Business page uses variety.
The Milestone feature is really great!  The new Timeline is set up by year and people can browse your history on the right side of your Timeline.
Click on a certain year to see what was going on during this time period.  The Milestone feature allows you to go back and post important chronological events, which helps tell your story as a business.  You can specify an event name, location, time, photo, and brief summary for your milestone.  Think of important milestones throughout your business's history and make sure to add them via this feature.  Note:  You can also create a status update and add the year you want which helps build your story too.
The Questions feature is really great too and can be used to easily ask a question on your wall to encourage customer interaction and gain feedback from your target audience.  Polls may be created as well by adding several answers for people to choose from.  Post at least one poll per week to engage your followers.
6) Highlighting
You can now highlight (or star) a post on your wall.  This expands the post area to the width of your Facebook page.  This allows you to add more content and draw people's attention to important posts.  You can highlight more than one post at a time, but should only highlight really important announcements.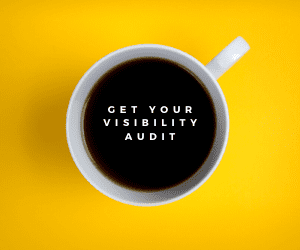 7) Pinning
You can now pin a post which puts that post at the top of your fan page. The post can be pinned for up to seven days and you can only pin one post at a time.  This is helpful because when you post something on your wall, only some fans may see it depending on when they check their Facebook.  By pinning that post, it stays on top so more people can see it no matter when they check their Facebook – of course within the period of time you have the post pinned (up to 7 days).
What to pin:  Pin time sensitive promotions, contests, winner of a contest, frequently asked questions, or any other urgent information.
8 ) Admin Panel
The new Admin Panel gives you a snapshot of your Fan page's activity including:
Notifications
New Likes
Messages (fans can now send a private message so make sure to check and respond to these)
Insights (click on this to expand; there are excellent analytics to help you measure your Facebook success)
Page Tips
The admin panel will appear when you go to your page, but you can hide this panel if you want.
Overall, the new Facebook Timeline is very different, but the new features will help you tell your business story and give you tools to draw attention to important announcements.  You are your brand so use the Timeline effectively to tell your story – and don't forget…don't try to be better, be different and unique!
Biography
Tasha Mayberry is the Co-Founder of Social Media 22 with her husband Pasha.  Social Media 22 is a web design and internet marketing company that helps companies gain online visibility and obtain new business from internet marketing.  They specialize in website development, website revamping, blog and newsletter design, search engine optimization, social media marketing, public relations, and overall marketing for entrepreneurs and small businesses. 
To receive a no-obligation, free Opportunities Report listing marketing enhancements and strategies specific to your business, click here.
From Social Media 22
Like Social Media 22 on Facebook to be entered to win a FREE custom designed Facebook cover photo branded for your business.  Drawings will be held once a week for the next four weeks; winners are selected at random and are announced on Social Media 22's Timeline. 
Contact Social Media 22 for a free Photoshop template
Cover image via Facebook.com